Jan van den Hengel
Chief Operating Officer
Jan is an avid traveler having visited over 45 countries as well as every US State.
A friend once told Jan that the coolest thing about having been to every US state is not about bragging rights but more about being able to relate to every American in some small way because you have been to their region. Jan thinks this applies internationally as well and this is why he loves to travel.
Being of Dutch heritage (as are all of Tripsite's founders), Jan has been riding a bike since he can remember. His first bicycle was orange. When not riding his bicycle (now considerably larger than his first), Jan enjoys reading, technology, and spends a great deal of time trying to make Tripsite a wonderful destination on the internet. Prior to joining Tripsite, Jan had an extensive career in technology on Wall Street and eventually Silicon Valley. Jan currently calls San Francisco home and loves riding the many bike trails the Bay Area has to offer.


Staying on the Aurora
Dalmatia from Dubrovnik Plus
Cycling in Croatia and staying on the Melody
Bike Tours in Holland
Staying on the Merlijn
Blog
Posts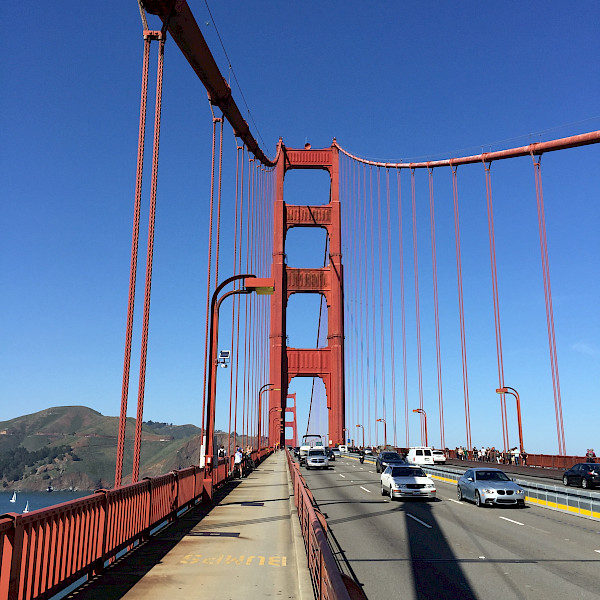 Jan van den Hengel • Mar 7, 2015
I've lost count how many times I've done the bike ride shown below but it occured to me that I've never really documented it. As such, it would seem remiss to not make a pictorial blog post showing one of my favorite rides in the world. My family and I currently live near AT&T park which is in the SOMA area of San Francisco. The route I usually take loops around the ball park and follows waters edge all the way across the Golden Gate Bridge into Marin County. Read More
---