Mary Zdancewicz
Web content, tour specialist, and Tripsite Español
Early travel experience fueled a love for travel and deep appreciation for diverse cultures. Mary's commitment and love of an active lifestyle was fostered growing up on a farm in rural Susquehanna County where every summer day was a mini triathlon.
When very young (especially looking back now!), Mary had the opportunity to study in Argentina and at the University of Barcelona culminating in a degree in Spanish and Communications. After a long hiatus of raising children and being a stay at home mom and homeschool advocate, Mary joined her neighbor and good friend, Hennie van den Hengel and the Tripsite family.
Mary loves to run, swim and bike and just tries to keep up with her girls. On more than one occasion she has been known to say that Tripsite should be voted the best place to work in America.
(There is also a well known but unspoken competition between Hennie and Mary. Mary has learned to "draft" behind.)


Tyrrhenian Sea
Dali's Country
Tuscany - Florence, Siena, and the Chianti!
Bruges to Amsterdam
Portugal's Wild Coast
Canal du Midi
Koblenz to Saarburg
The heart of the Tarn River Valley
Halkidiki Peninsula
Poland's Lake District
Portugal Atlantic Route
Balkan Mountains
Blog
Posts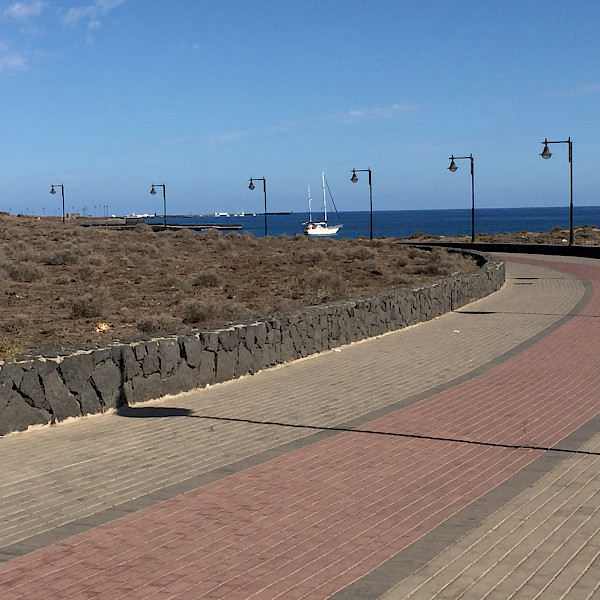 Mary Zdancewicz • Dec 1, 2017 • 2
I recently returned from a guided bike tour on the island of Lanzarote, Spain. When you are gone almost two weeks, a lot can change. I left this Canarian island of pervading sun and warmth to return to encroaching winter here in the northeast. After a lovely warm and colorful autumn, the trees are now skeletal and an unusually early, deep cold has taken hold. Read More
---
---
---