Leafde Fan Fryslân
Comfort Class Boat for Bike Tours
The Leafde Fan Fryslân is an imposing, three-masted barquentine, managed by its owner/operators, Joris and Rinske de Wit, who bring years of maritime experience.
In 2020, the cabin configurations will change with the addition of a junior suite and a smaller twin cabin. This page has been updated to reflect the 2020 changes.
The ship has 13 well-appointed twin cabins: Ten twin cabins (10 m² – 107 sq.ft.), one smaller twin cabin (9 m² – 96.8 sq.ft), one junior suite (12 m² – 129 sq.ft), all with two separate beds that can be put together to form a double bed, and one single cabin ((7 m² – 75 sq.ft.). A third (bunk) bed can be added in some cabins. All cabins have ventilation and heating and an en-suite bathroom with shower, basin, and toilet. A porthole can be opened in every cabin except the single cabin.
Sumptuous meals are carefully prepared in the restaurant and the ship's full-service bar is fully stocked. The wheelhouse is equipped with a well-appointed seating area and the best views over the water are available here and on deck.
The atmosphere on board and the itinerary, navigating Lake IJsselmeer and the Frisian Sea, provide a unique bike and sail experience.
Overview
Capacity: 25 to 27 guests
Length: 48 meters (165 ft)
Width: 7.2 meters (23 ft)
Crew: 4
Sailing surface: 760 square meters (approx. 2, 500 square ft)
Electricity: 220V
Decks & Cabin Layout
Cabins: 13
1 junior suite (12 m² – 129 sq.ft) with a small sitting area
10 twin cabins (10 m² – 107 sq.ft.)
1 smaller twin cabin (9 m² – 96.8 sq.ft)
All twin cabins have two beds which can be pushed together to form a double
Some twin bed cabin can be booked as triple cabin (third bed as bunk)
1 single cabin (86 sq.ft)
Cabin Amenities
En-suite bathroom with shower, toilet and basin in each cabin (Stocked with soap and shampoo)
Ventilation and heating
Portholes can be opened except in single cabin
Hairdryer and mini safe
Boat Features & Amenities
Cozy lounge on upper deck with large panoramic windows
Restaurant in nautical style on lower deck
Wifi available
No laundry services available on board
Sundeck and restaurant area
Currency accepted on board: Cash (Euros) ONLY
Food & Beverages
Special Diet Requests: We cater to Gluten, lactose, and vegetarian diets. Vegan diets are not possible. Vegetarian diets have no surcharge, other diets cost € 50- to be paid on board.
Water on board is drinkable
Bikes
Unisex touring bikes
7 gears
Hand brake and/or pedal brake and pannier bag
E-bikes, children's bike and child seats also available prior request
Helmet rental
The standard bicycles on board are mostly unisex touring bicycles with normal mount (ladies model), 7 gears, hand brake and/or pedal brake and pannier bag. Other bikes (e.g. E-Bikes, children's bikes) and child seats (front or rear) are only available on these tours with prior request (by booking) and confirmation as a very limited number are available. Bike rental is optional. Guests are also allowed to bring their own bicycles (discount will apply). Please note that the space on board the sailing ship is limited. The crew or tour operator is in no way responsible for any damage, loss, or theft of such bicycles. In the Netherlands, bikers are not obligated by law to wear a bike helmet. Please bring your own - good fitting - helmet. Bike helmets are not available on board. If you pre-reserve a bike helmet (price € 10 per helmet), it can be brought on board for you.
Leafde Fan Fryslân
Photos
tours on

Leafde Fan Fryslân 1

to

3

of

3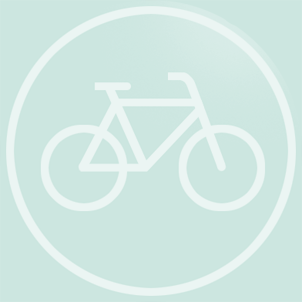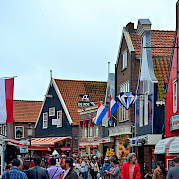 Bike & Sail the Tulips Netherlands 2020 Saturday departures: Leafde fan Fryslân:  … We offer many Bike and Boat Tulip Tours, but this tour, a Bike and Sail experience was just too unique to pass up. As you sail across the Wadden Sea and Lake …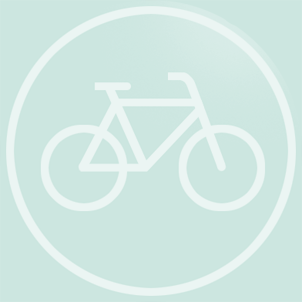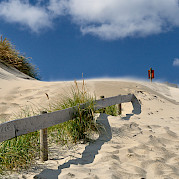 Bike and Sail the Frisian Sea Netherlands 5/5 (5 reviews)2020 Dates Mare fan Fryslân: May 2, May 9, May 16, … You have heard of bike and barge tours and now we offer you a cycling and sailing adventure in the Netherlands! Experience the purity of nature; the water, …
view details
| | |
| --- | --- |
| Tour | Bike + Boat |
| Type | Self Guided |
| Skill | Easy |
| Length | 8 days |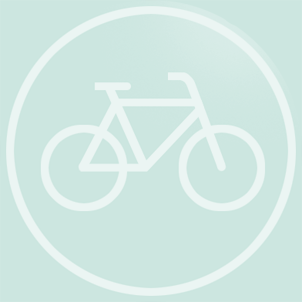 Bike and Sail the Ijsselmeer Netherlands 4.6/5 (5 reviews)2020 Guided: Leafde fan Fryslân: May 9, May 16, May … This Bike and Sail experience in Holland will alternate biking on lovely trails, paths, and quiet roads with sailing on Holland's largest lake. Similar to our …
---