Elizabeth
Standard Class Boat for Bike Tours
The impressive clipper ELIZABETH was built in 1913 and boasts a plush interior design. It was later renovated to become a modern passenger sailing vessel with great attention paid to retaining the original features of the characteristic Dutch flat bottom boat.
Overview
Capacity: Minimum 20 passengers
Dimensions: 41 meters long x 7 meters wide
220 V electricity
Decks & Cabin Layout
Cabins: 10
8 cabins are located on the lower deck
2 cabins are located on the upper deck
Twin cabin layout
Some of the cabins can be booked as a three-bed or four-bed cabins (the third and fourth beds as bunks)
Cabin Amenities
Window or porthole can be opened in all the cabins
En-suite shower and lavatory
Boat Features & Amenities
Large salon with a bar and a snug seating area.
Bicycles
The standard bicycles on board are mostly unisex touring bicycles with normal mount (ladies model), 7 gears, hand brake and/or pedal brake and pannier bag.
Other bikes (e.g. E-Bikes, children's bikes) and child seats (front or rear) are only available on these tours with prior request (by booking) and confirmation as a very limited number are available.
Bike rental is optional. Guests are also allowed to bring their own bicycles (discount will apply). Please note that the space on board the sailing ship is limited. The crew or tour operator is in no way responsible for any damage, loss, or theft of such bicycles.
In the Netherlands bikers are not obligated by law to wear a bike helmet. Please bring your own - good fitting - helmet. Bike helmets are not available on board. If you pre-reserve a bike helmet (price €10 per helmet), it can be brought on board for you.
Elizabeth
Photos
tours on

Elizabeth 1

to

1

of

1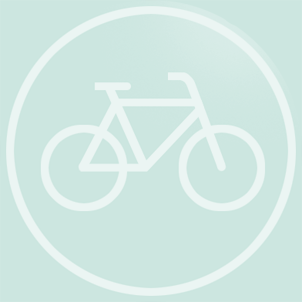 Bike and Sail the Ijsselmeer Netherlands 4.6/5 (5 ratings)2020 Guided: Leafde fan Fryslân: May 9, May 16, May … This Bike and Sail experience in Holland will alternate biking on lovely trails, paths, and quiet roads with sailing on Holland's largest lake. Similar to our …
---