Discounts
Attention bargain seekers! These tours are now being offered at a discount. You won't want to miss these deals!
Current Discounts:​​
Special Offer! Paris to Bruges - September 15, 2018 - Our Founder, Hennie, will be on this departure and there will be a free beer tasting, wine and cheese night, and a canal or carriage tour in Bruges. Valued at more than €100!
Exotic Kerala, India - September dates are offered at 10% discount.
Rural Kerala, India - September dates are offered at a 10% discount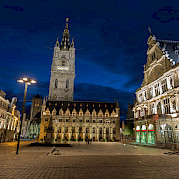 Bruges to Paris or Paris to Bruges Belgium, France 4.7/5 (30 ratings)2018 Dates Bruges to Paris On the Comfort … This incredible Bruges to Paris bike tour (or v.v.) goes along rural country roads, towpaths, and paved forest trails and occasionally, a short distance on the …
view details
Tour
Bike+Boat
Type
Guided
Skill
Easy–Moderate
Length
15 days
From

€

1975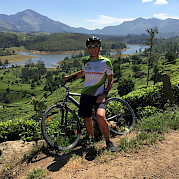 Exotic Kerala, India India 2018: February 10, February 24, September 15*, October … India! How do we begin to describe a bike tour in India? It is a country that is an exotic blend of color, charm, and, yes...chaos. However, this bike tour in …
view details
Tour
Bike
Type
Guided
Skill
Moderate–Difficult
Length
14 days
From

$

2641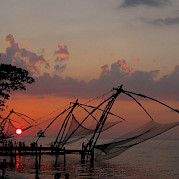 Rural Kerala, India India 2018 January 20, February 3, February 17, September … Kerala should be on everyone's radar! Its unique geographical features have made it one of the most sought after tourist destinations in Asia and it was …
view details
Tour
Bike
Type
Guided
Skill
Easy–Moderate
Length
8 days
From

$

1040
---