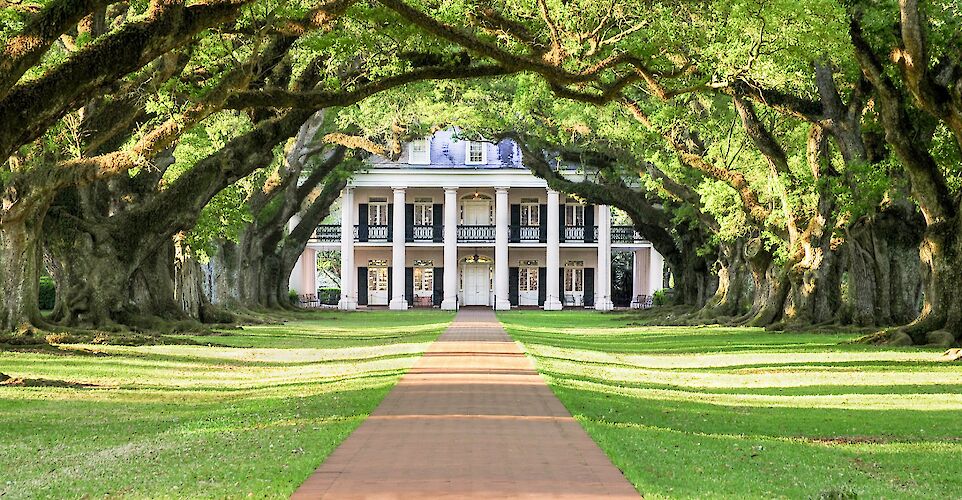 Southern Delight - Charleston to Savannah
A bike & beer excursion exploring the southern charm of Charleston, Beaufort & Savannah on a bike!
Overview

Savor the southern charm of Charleston, Beaufort, and Savannah on this bike tour that connects the most beautiful cities of the south and features the Low Country region, steeped in history, culture, and natural beauty.

Through the picturesque countryside and along the ocean, this is a journey you will never forget. You ride past grand southern plantations and historic battlefields, through fields of marsh grass teeming with birdlife, and on wide urban avenues canopied by moss-draped oaks.

Your tour begins in Charleston, SC, known for its beautiful cobblestone paths and architecture, and ends in Savannah, Georgia, one of the largest National Historic Landmark Districts in the USA.

You can add another layer to your adventure and kayak the tidal streams near Tybee Island just east of Savannah. Don't forget your binoculars as you will be up close and personal with the marsh landscape and its wildlife.

Highlights

Southern charm and hospitality
Three historic southern cities: Charleston, Beaufort, and Savannah
American history, culture, and beauty of the deep south
Visits to renowned craft breweries
Tybee Island Kayak adventure

Take a look at all our trips in the USA!

Itinerary

Day 1: Charleston
Day 2: Charleston, various distances, up to 70 mi.
Day 3: Beaufort, 25 mi.
Day 4: Savanah, various distances, 20 - 50 mi.
Day 5: Savannah
Day 6: Tybee Island Kayak adventure. Lodging can be arranged in Savannah

Day 1: Charleston
Welcome to historic Charleston. The group will meet here and enjoy a pre-tour meal together. Charleston has repeatedly been voted as the number one small city in the United States.  The oldest city in South Carolina, this is the quintessential "south". Avenues canopied with live oaks and Spanish moss, Victorian antebellum architecture, stately mansions, Charleston is grand history.

Accommodation: Andrew Pinkney Inn or Indigo Inn

Day 2: Charleston, various distances, up to 70 mi.
Charleston was where the first shots were fired during the civil war and has several ties to the Revolutionary war as well. As you head out of the city on an up to 70-mile ride (other distance options are available!) through South Carolina's Low country you will ride through forested routes and farmlands. This ride has numerous points to start and finish so riders of all levels will find a portion they will enjoy. One option is to ride to Fort Moultrie which has a long and varied history from the revolutionary war, through the civil war, and even into the period of WWII. Today the fort has been restored to portray the major periods of its history.  Lodging once again in historic Charleston.

Accommodation: Andrew Pinkney Inn or Indigo Inn

Day 3: Charleston - Beaufort, 25 mi.
Today's ride features another of the south's beautiful cities, the lovely little harbor town of Beaufort, located on Port Royal Island.  Founded in 1711, the downtown area has been designated in its entirety as a historic district. If you love architecture, you will enjoy the palatial estates and for you beer connoisseurs, you will love the exceptional craft beer tasting at the River Dog Brewing Company. Overnight and lodging in Beaufort.

Accommodation: Rhett House or Beaufort Inn

Day 4: Savanah, various distances, 20 - 50 mi.
You will be transferred to the alluring and mysterious city of Savannah, GA. Nestled on the salt marshes of coastal Georgia, Savannah is the state's oldest city. You will stay in the heart of the historic section of Savannah and sample some of the many local craft breweries. Today's ride options vary from 20-50 miles of great Georgia cycling. Lodging in Savannah.

Accommodation: President's Quarter Inn or Savannah Bed and Breakfast Inn

Day 5: Savannah
On your last day of riding, you will leisurely explore almost 300 years of history as you pedal the Old town of Savannah, take in many of the historical sites, and hear the stories of one of the most interesting cities in America. Overnight once again in Savannah.

Accommodation: President's Quarter Inn or Savannah Bed and Breakfast Inn

Day 6: Optional Tybee Island Kayak adventure
You can either end your tour this morning or extend your stay. If extending, please consider booking a kayak adventure. Lodging can be arranged in Savannah for this evening.  A variety of tour types are offered ranging from bird watching to sunset relaxing. More information will be provided to you and you can decide which excursion you would like.  Shuttle transfer to/from your excursion will also be arranged for you. You can book an extra night in Savannah. You can also forgo biking on either Day 4 or Day 5 and do your kayak adventure then.

Be sure to check out all of our bike tours or look at our featured trips, specials, and news!

Map

Hotels & Bikes

Inclusions

What's Included

Accommodations for 5 nights
Breakfast each day
Picnic lunches during the rides
Pre-tour group dinner
Support vehicle
Support personnel before and after each ride
Return transfer to Charleston if needed
Beer tasting & tours at select breweries
Entrance fees & admission when applicable
Complimentary water bottle
Cue sheets, GPS, & guided directions for each day's adventure.
Luggage & gear transfer between hotels

What's Not Included

Bike rental
Pre & post-tour accommodations
Kayak excursion

Dates & Pricing

Dates

2023

On request!

Preferred tour start day: Monday

We suggest booking this tour in April & May as springtime in South Carolina is lovely for cycling.

Minimum number of participants: 4

If you have a group of 4, we can arrange an exclusive tour date for you. If you are less than the minimum of 4, we will do our best to fill your preferred date so that we can confirm your departure. Please keep in mind the Southern temperatures when planning your tour date. March through May or September through October are wonderful times to cycle. Warm spring weather or mild temperatures and beautiful foliage, you decide!

 

Please Note

Rates are per person, based on double occupancy
Tour prices are based on the fuel costs at time prices are set, often months or years in advance. In rare cases, additional fees may apply for fuel cost increases.

Pricing

Twin/double: $ 3266 £ 1706 $ 2,825 € 1968 kr 287158 ₪ 7927 ¥ 307373 Mex$ 37136 NZ$ 3485 NOK 22574 kr 22826 $ 2,020 Single supplement: On request

Extra Options

Bike rental

Not available in 2023

Extra night in Savannah

Twin/double: $ 202 £ 106 $ 175 € 122 kr 17770 ₪ 491 ¥ 19021 Mex$ 2298 NZ$ 216 NOK 1397 kr 1413 $ 125 Single: On request

Extra Info

Skill Level — Moderate

This trip requires a moderate level of fitness. The route is flat to rolling hills on most days. Participants must be able to ride at least 20 miles each day and will have the opportunity to ride 50 or 70 miles, on a couple of days if preferred. Electric bikes are available!

Airport Info

Your tour begins in Charleston, South Carolina, and ends in Savannah, Georgia. The closest international airport to your tour start and end is Charleston International Airport (CHS) located approximately 12 mi. northwest of downtown Charleston and 111 miles from Savanah, Georgia. You could also opt to fly out of Savannah.

Local Travel

To request a taxi from Charleston International Airport (CHS) to the city, please proceed to the ground transportation booth. Taxi service is located in the center median outside Baggage Claim. You will be greeted by a starter who will quote a rate based upon destination. Taxis charge a $15 minimum fee from CHS.
To utilize public transportation (bus), the Charleston Area Regional Authority provides scheduled bus service to downtown Charleston. The CARTA stop at CHS is a well-lit, covered shelter located on the outside curb just outside of Baggage Claim.
Once downtown, CARTA offers the free Downtown Area Shuttle (DASH) to numerous destinations, including The Citadel, Medical University of South Carolina, Francis Marion Hotel, Charleston Place, the South Carolina Aquarium and the corner of King and Broad street. At the end of your tour, a transfer back to Charleston or to Savannah is included in your tour price.

Climate

This region has a subtropical climate. Summer months experience temperatures into the 90's so the best time to experience a tour in America's deep south is Spring and Fall.

Recommended

Due to shortages in supplies, it is not possible to rent a bike for this tour in 2022.

Remarks

You will have the opportunity to visit several craft breweries and taste exception microbrews. Don't drink beer? No worries. We will find something to do! This tour and itinerary are very customizable to each participant's interests, etc. The craft breweries generally visited on this tour are:
Palmetto Brewing, Tradesmen Brewing, River Dog Brewing, Service Brewing, Frothy Beard Brewing, Holy City Brewing, and Firefly Distillery.

Important to know

Travel Documents

For US citizens, documents for travel to/from Maine are the same as for any other U.S. state. If you are flying to Maine from within the United States, you only need a valid government photo ID. A list of accepted forms of ID can be found on the TSA website.

For Non-U.S. citizens a passport is required. In addition, please research documentation and visas needed to enter the United States of America.

---

Photos
Have you been on this tour?
Please leave your feedback