Hiking and Biking Adventure in Norway's Sognefjord, King of the Fjords
One of the things I love most about what I do is being able to experience and explore, first hand, the destinations we offer. But, between being a mom of three young children and the dreary storm of the pandemic, it had been a while since I traveled. The year 2022 was like sunshine after a storm. The world was emerging, eager to get back to the things we missed and I was eager to travel. When asked where I wanted to go, my answer was, "anywhere!"
So, when the opportunity presented itself for me to go to Norway in September, I was ecstatic! And not only was I going, but I was traveling with my colleague and mom, Mary. What a gift to experience this with her!
The majestic Sognefjorden offers an unforgettable experience for nature enthusiasts and adventurers alike. When it comes to awe-inspiring natural wonders, few places can match it. The breathtaking landscapes, cascading waterfalls, and serene villages nestled along its shores, made our experience truly unforgettable.
Here are my top three reasons why our tours around the Sognefjord should be on your list of destinations to visit:
1. THE CITY OF BERGEN
Nestled between the magnificent Fjords and glistening water is the historic city of Bergen, famous for its iconic Bryggen Wharf which you've probably seen in pictures. This UNESCO listed row of old, colorful wooden houses along cobblestone streets tell a story of the city's Hanseatic heritage dating back to the 14th century. We began our adventure here.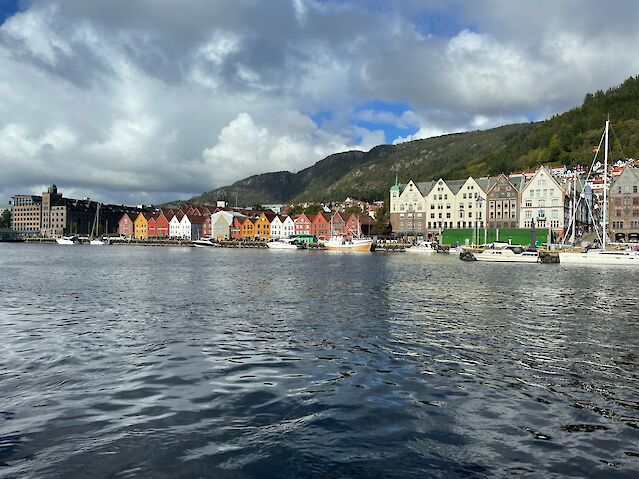 Bryggen Wharf
We only spent a day in Bergen but it quickly became one of the most interesting cities I've ever visited. It didn't feel like enough time to cycle, explore the cute shops and cafes, or sit with one of the largest cinnamon buns I've ever seen and people watch (one of my favorite hobbies when I travel). I highly recommend adding an extra night (or two) in Bergen when planning your visit.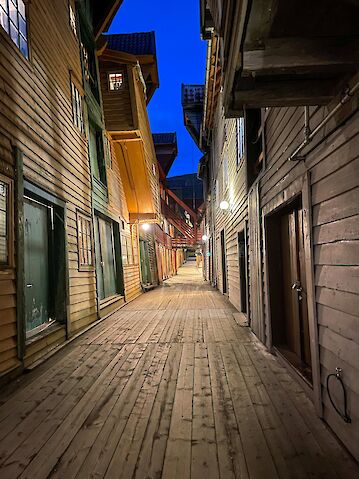 Bergen at night
We explored Bergen by bike and I appreciated having an e bike as we climbed the winding, narrow streets above the city. But the view gave us just a teaser of the majestic fjords that we later discovered!
2. QUAINT VILLAGES AND FRIENDLY LOCALS
Lining the shores of the Sognefjord are picturesque villages that seem frozen in time. One day we cycled through the town of Vik and its surroundings. The Hopperstad Stave Church, built around 1130, was one of the highlights of the day.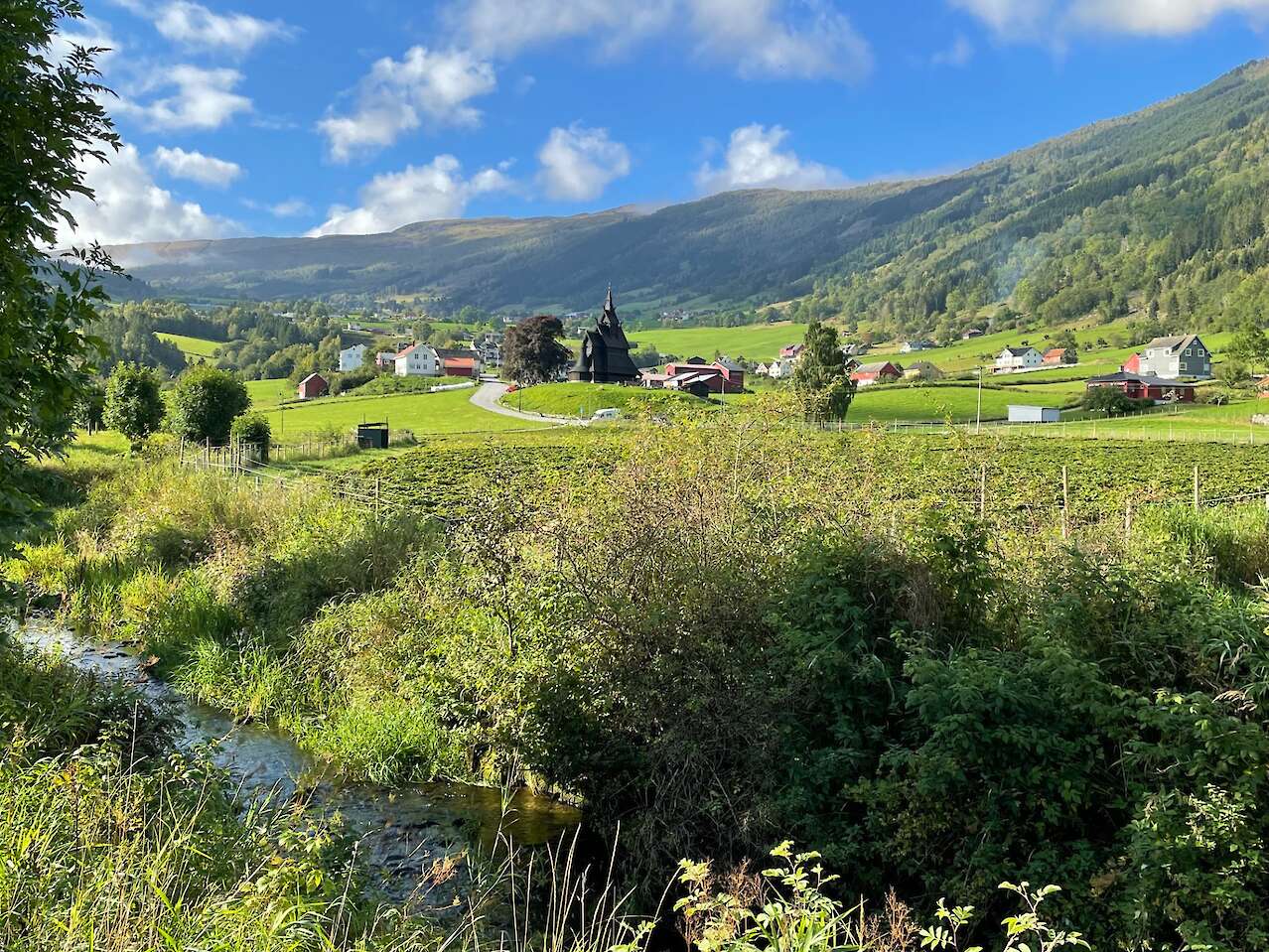 Hopperstad Stave Church
The accommodations in Vik are simple but it is also the only hotel in town. In the lobby of the hotel, photographs of the town's inhabitants, sheep and all, line the walls.
Hafslo, Balestrand, and Solvorn were also on the list of villages we visited and stayed in. When we weren't cycling or hiking, we enjoyed walking through town, engaging with locals, and sampling local cuisine. If you haven't experienced a Krumkake stuffed with cloudberry cream, I highly recommend it!
3. CYCLING AND HIKING
I've spent years adventuring in my home state of Montana, but the Sognefjord offers some of the most beautiful cycling and hiking I've ever experienced. It is an outdoor enthusiasts playground, offering a variety of activities for all ages and skill levels.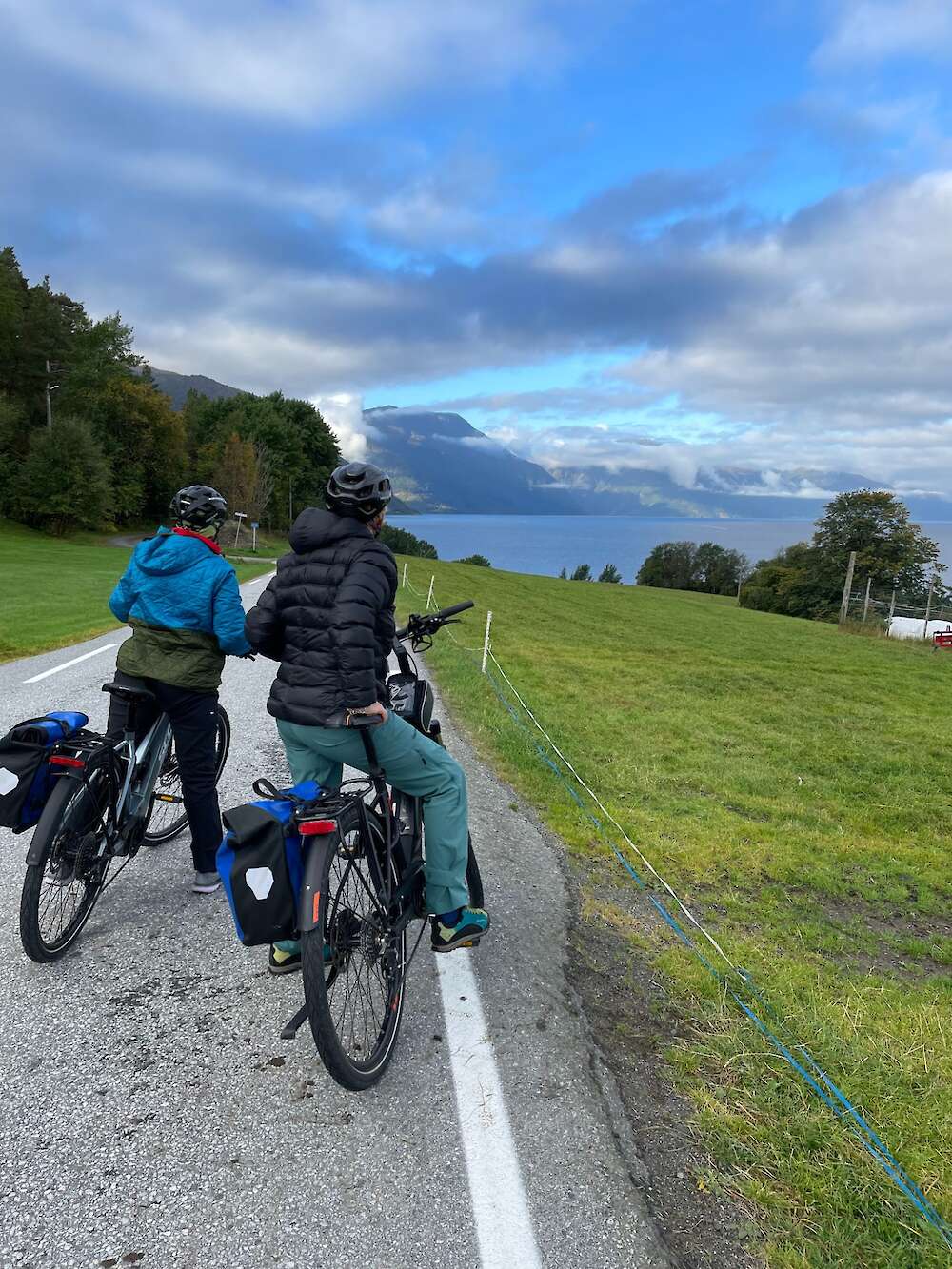 In Balestrand, we hiked a portion of the Raudmelen trail. We didn't go all the way to the summit, but we did experience some breathtaking views and stopped at the warming cabin along the trail, which is open for all to enjoy.
I appreciate the pride that Norwegians have for their country and how they take care of their beautiful land. They certainly enjoy the outdoors in any weather. Families with young children were out in the pouring rain, hiking the trail and enjoying the outdoors together.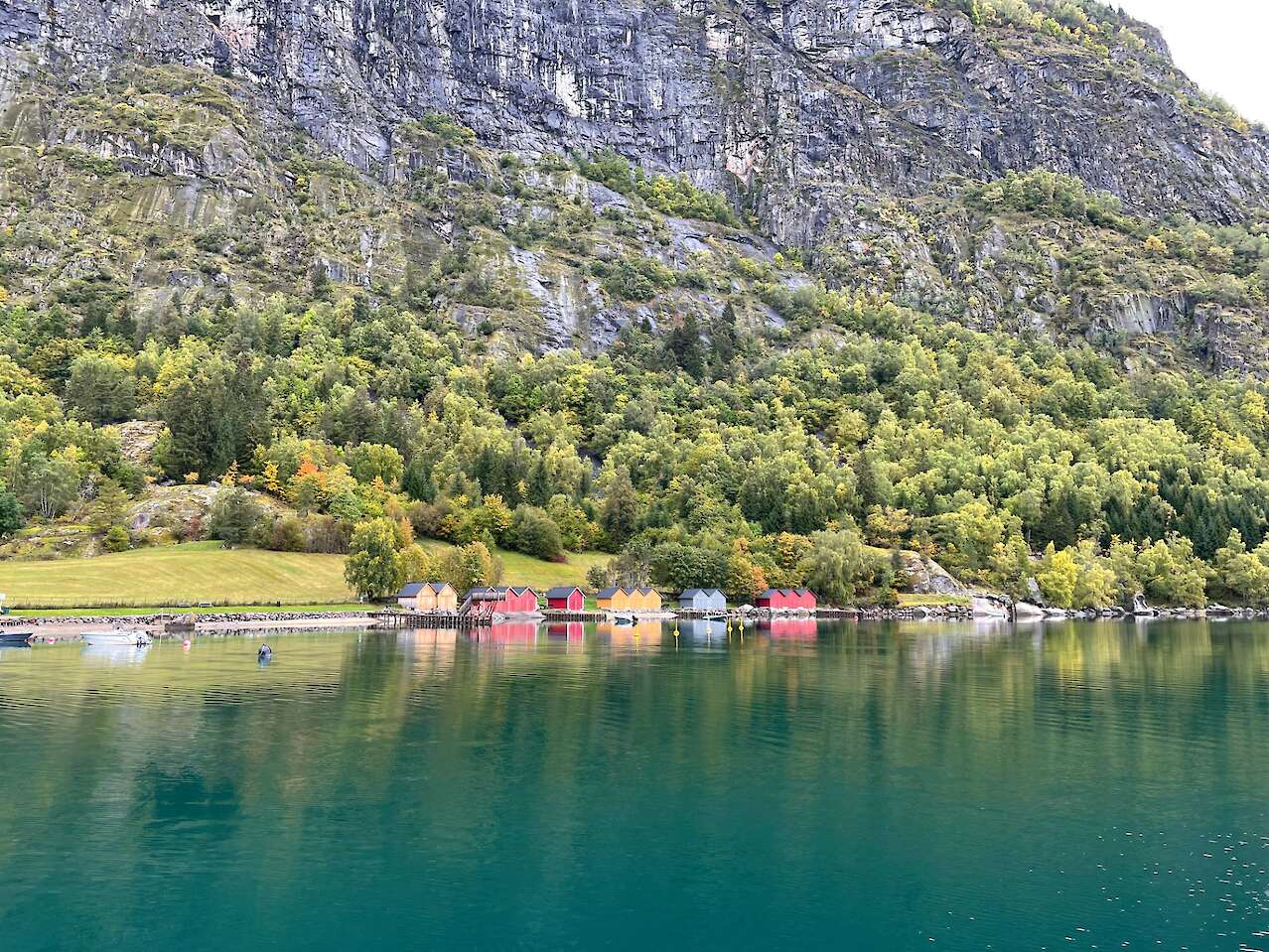 A visit to Sognefjord is an experience that will exceed your expectations and reward you with memories that will last a lifetime. To answer one of the questions people asked when I returned home, "Was Norway what you expected?" No, it was better!
---
Comments
Post Comment