More Than Travel: The Final Days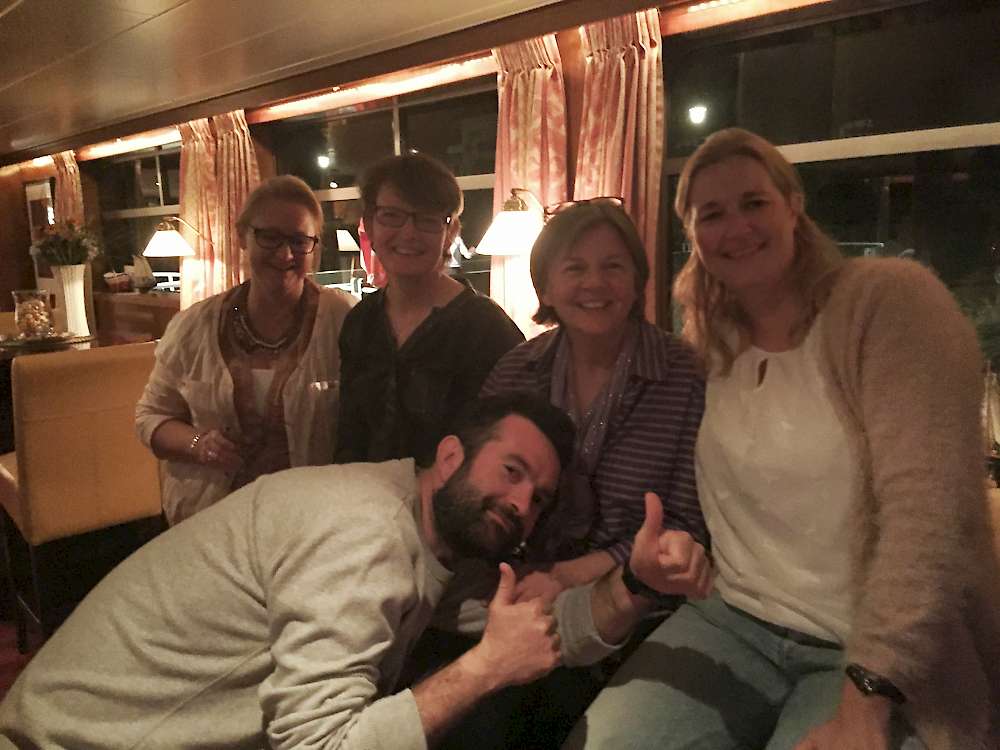 A fun group photo.
I arrived in Frankfurt from Thessaloniki, Greece, and was in immediate culture shock. Stepping out of the train station after a short ride from the airport, I entered a cityscape of skyscrapers! When traveling, it is always hard for me to transition from quaint villages to a large city. Frankfurt is Germany's most international city and its fifth largest.
​Amidst the bustle and the throngs, it has much to offer, however, from numerous museums, parks, and both old and new architecture, all infused with an energetic, youthful atmosphere. I did not have much time, nor energy, frankly, so I indulged myself. I sat at a cafe, ordered a coffee, and watched people. Later I walked to the Alstadt, or "Old Town". ​
Visiting larger cities in Europe takes pre planning so as not to be overwhelmed and is very easy to do from the familiarity of home.
​ ​Once you arrive, it can be a bit more overwhelming,​ so to be effective and efficient, and to pack in as much as you can, have a strategy. There are numerous resources available to plan an itinerary in Europe's large cities. When I do not have much time, I thoroughly enjoy the impromptu, to meander and observe my surroundings, stepping into a Cathedral or enjoying a lovely park.
The next day, on the train heading for Koblenz, I took a deep breathe and enjoyed the ride along the Rhine.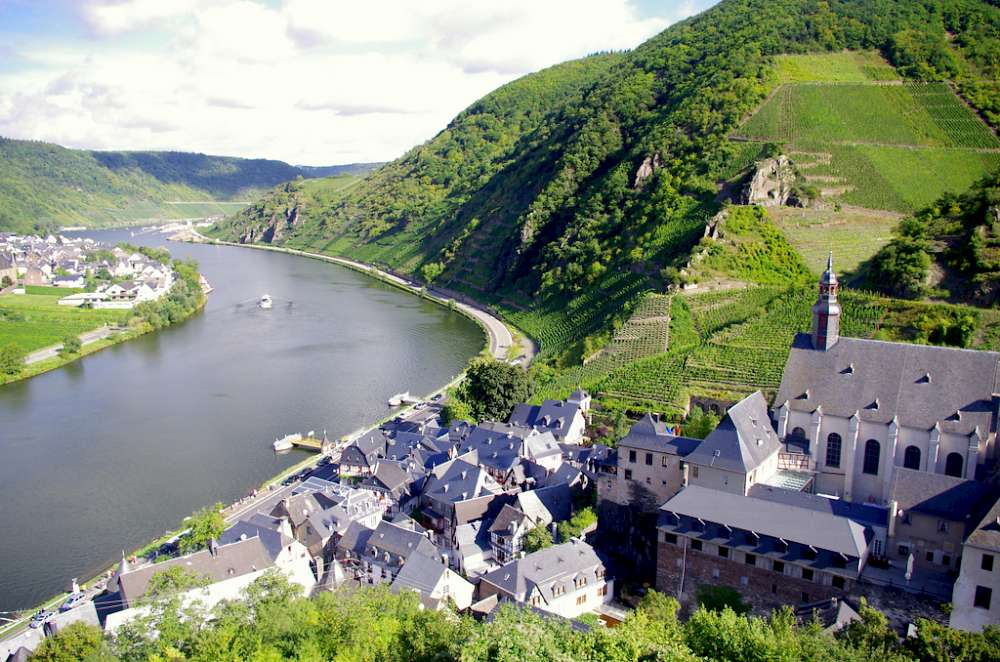 ​I love riding the trains, taking in the passing scenery.
The numerous castles atop the hills seem hewn out of the cliffs and the vineyards climb the rock face, soaking in the sun. I am told that this unique environment (the steep ascents, moisture and coolness from the river, warmth from the sun, and even the rocky soil of the mountains) all combine to create the perfect conditions for the world famous Riesling. Did you know that Riesling isn't always sweet? I learned this and much more at at a wine tasting event.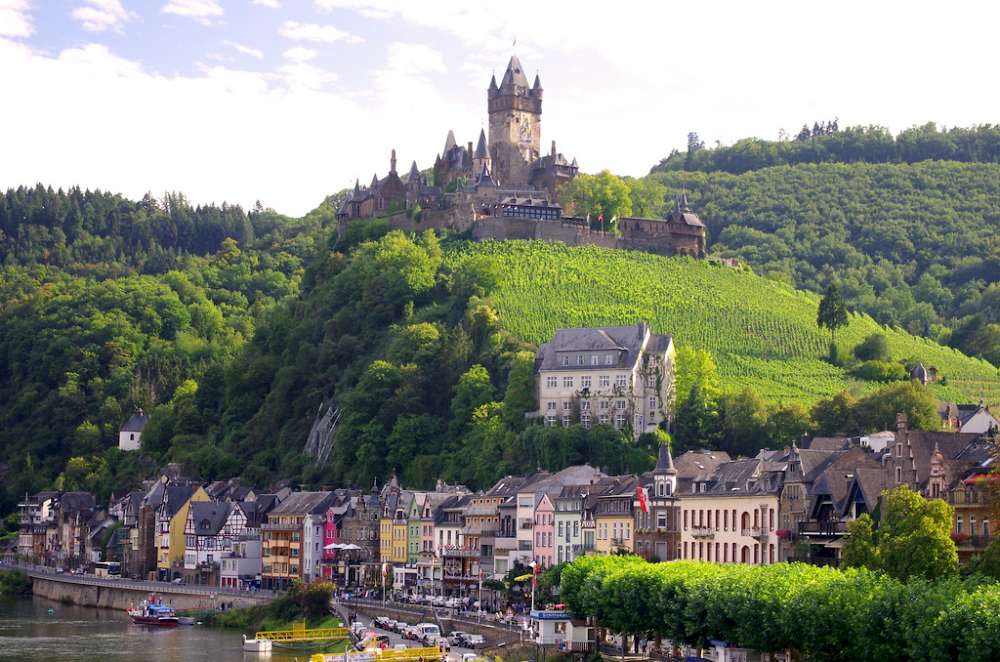 If you fail to gaze upward, you will miss a mountain top castle.
Passing through villages, I wanted to stop the train and time, and step into the surrounding fairytale of the German villages.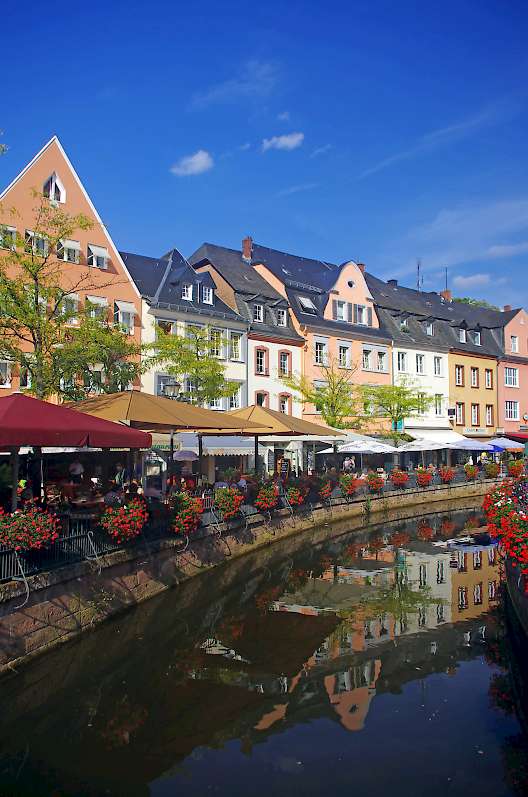 The windows of the homes are lace adorned and so inviting. I wanted to sit and gaze outward, sipping tea, and enjoying the blooming forsythias. Every yard was bursting!
The MS Patria was waiting moored in Koblenz.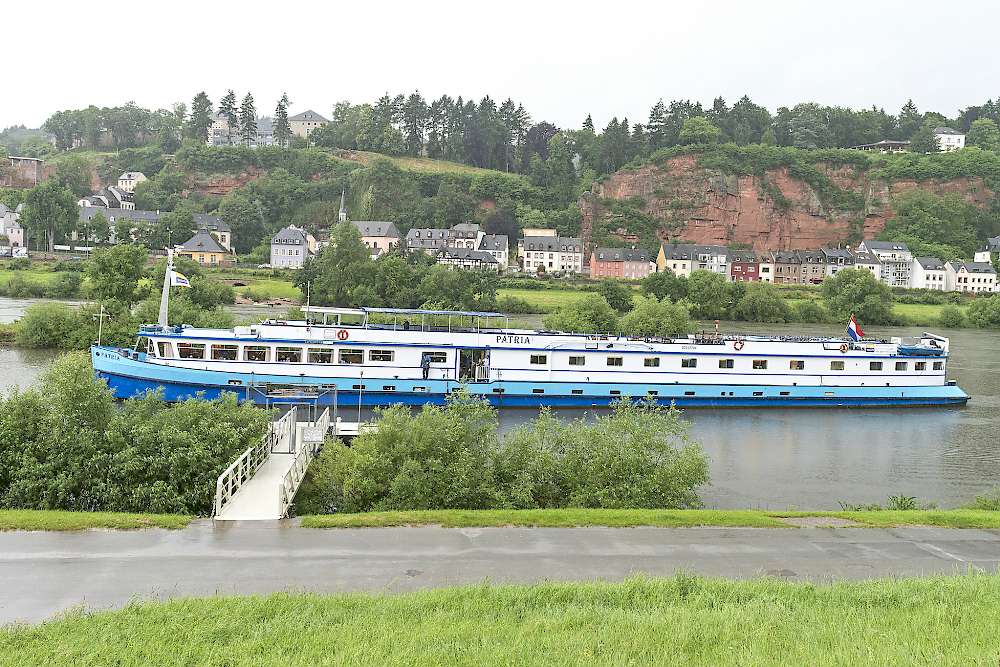 The third part of my European adventure began.
A bike and boat tour is a unique experience. You settle into your cozy cabin and the rest is taken care of.
I enjoyed wonderful days of great food, great cycling, and wonderful camaraderie.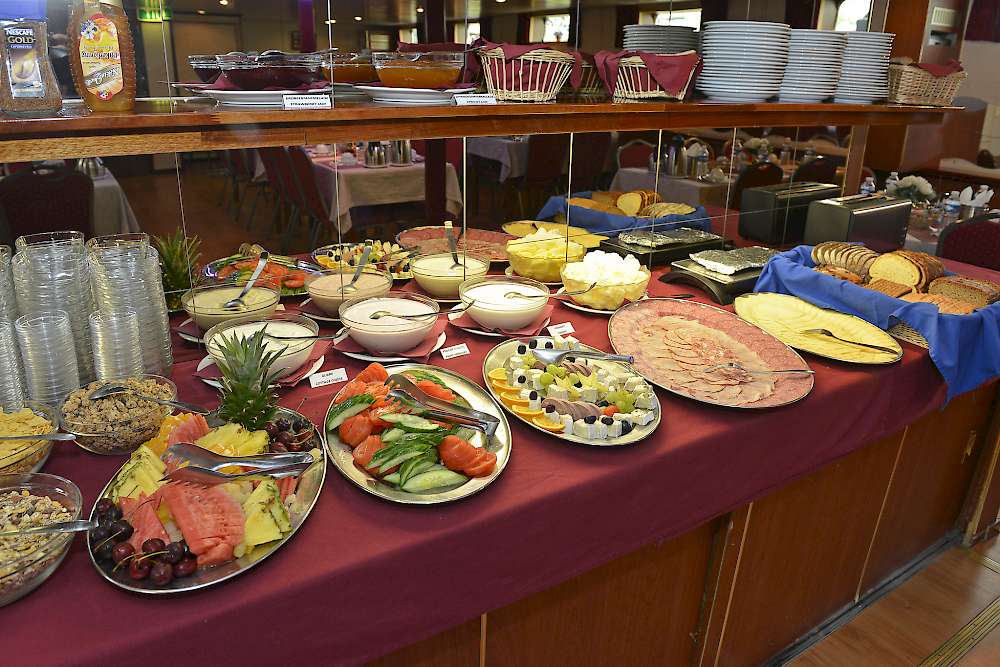 Breakfast on board. Look at the selection.
Bike and boat tours are known for simple and practical accommodations but the food is stupendous. The Patria has an on board chef and professional crew.
Evening meals were presented with casual elegance, a perfect finish to a cycling day.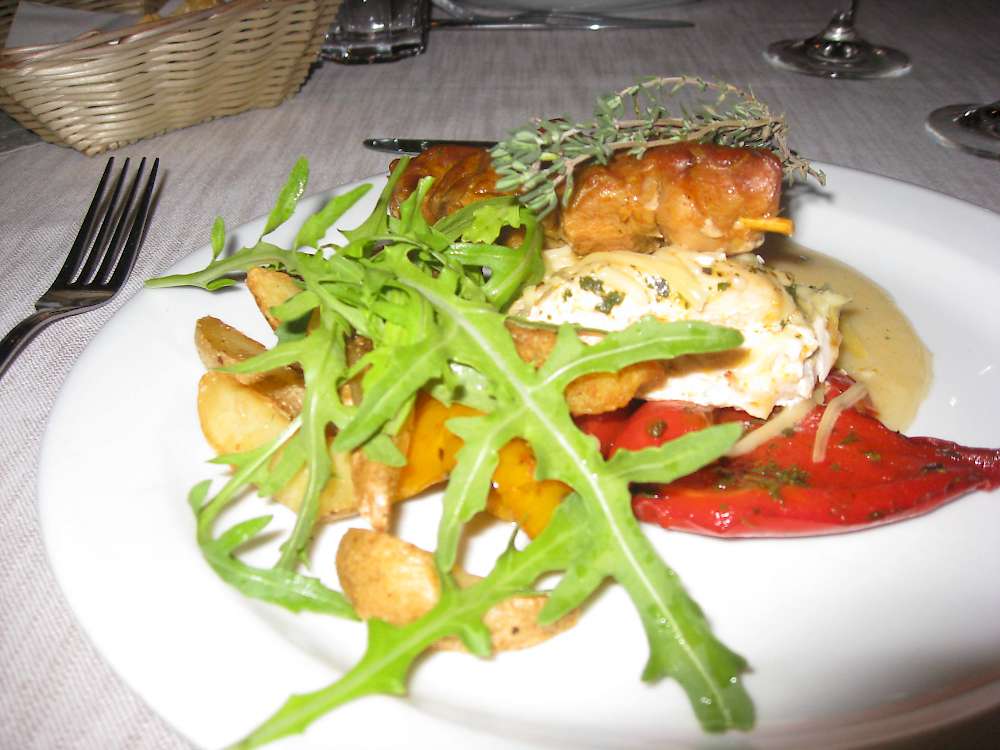 Evening meal, presented with color and style.
The cycle paths are lovely and well maintained and lead straight through a scenery that is unsurpassed!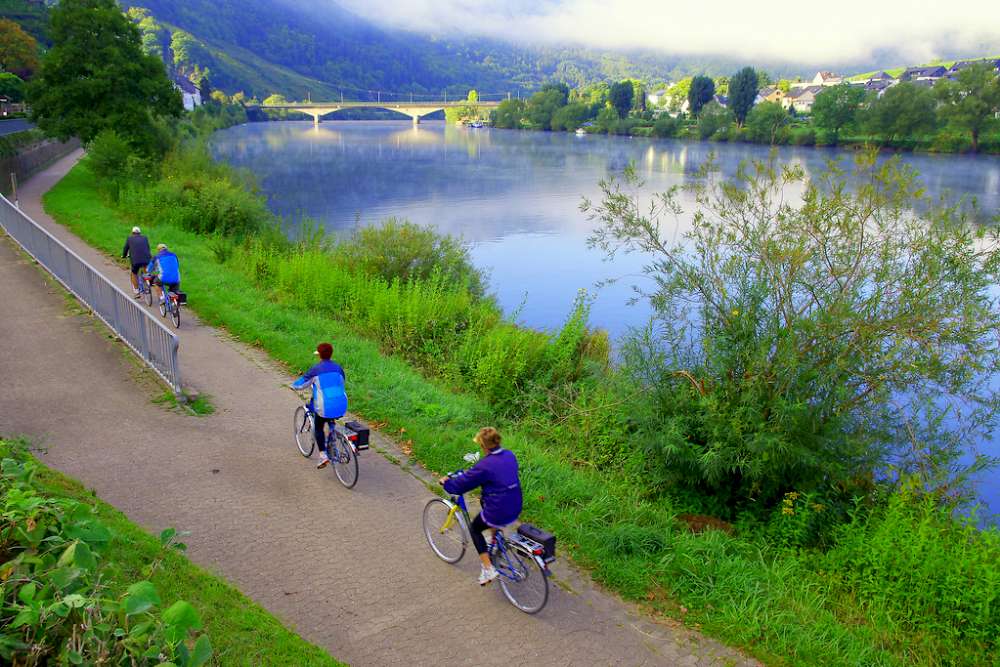 I have arrived home, am back in the office, and once again elbow deep in my in box.
In a few days, I will write a short summary of my trip. For now, I leave you with a sunrise on the Moselle!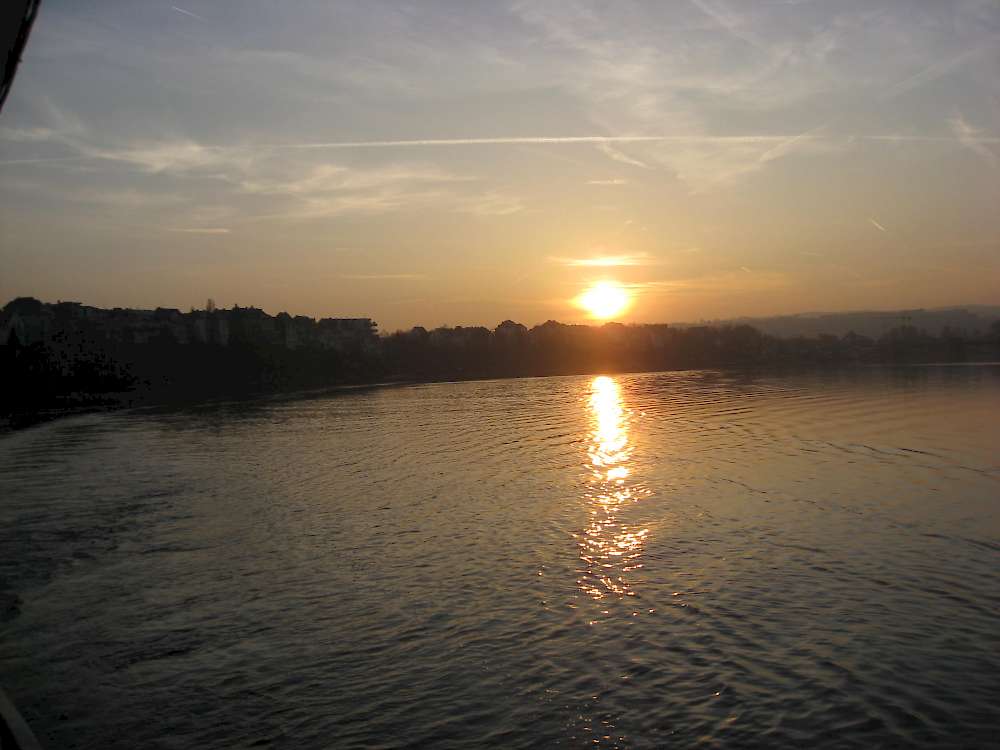 ---
Comments
Post Comment