Some of the Best Views in Europe!
Camera in hand, I am endlessly searching for the best view that I can find. Whether it involves scaling the highest peak or admiring from below, discovering the most breathtaking perspective is my main objective. I have compiled a list of my favorites, each of which hold a special place in my heart. So if you happen to be planning a cycling vacation in Athens, Barcelona, Paris, or West Ireland, listen carefully! My advice to you: lock up your ride and experience Europe from a different perspective.
Athens


I'll start in Athens, one of my favorites. I will be honest with you, I have no idea how I found this gem, but I was so glad that I did. It is called Mount Lycabettus and it is the ultimate way to gain your own perspective of Athens, Greece. The summit of this mountain can be achieved one of two ways: you may choose to follow the footpath circulating the mountain or you can take a more direct route and ride on the Lycabettus Funicular railway. Seeing Athens from this elevation is an incredibly unique experience. A sea of white encased in the surrounding mountains, it is such a simply picturesque scene. Perched on the very top of Mount Lycabettus you will find the Chapel of St. George. The tiniest church I have ever seen! Now whether you are religious or not, it is impossible not to appreciate the beauty and peacefulness that the Chapel of St. George offers as its sits so quaintly atop the mountain. Once you get over the sight of the Chapel of Agios Georgios then the 360 view of Athens will be yours for the taking.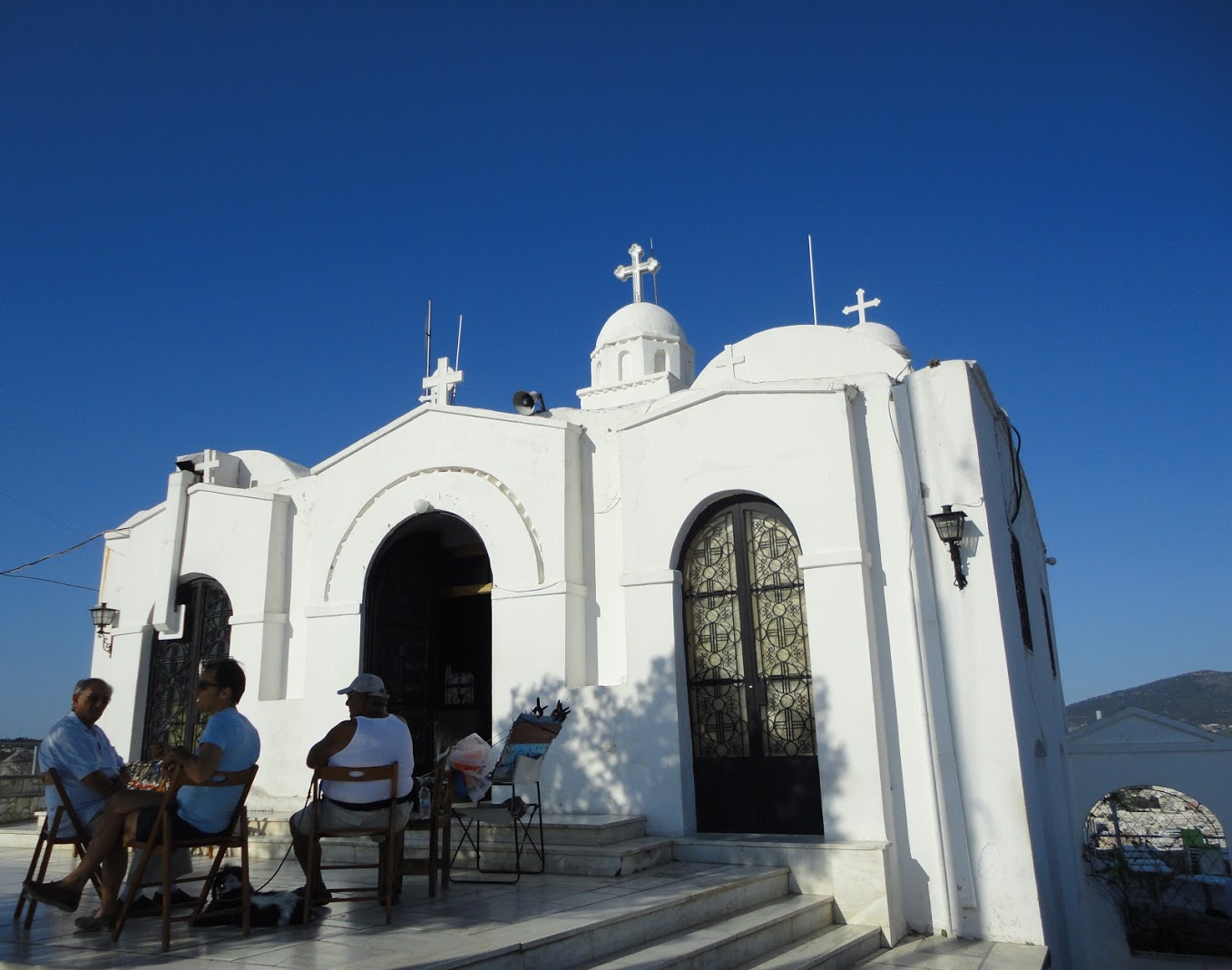 The Areopagus or Mars Hill, also offers a spectacular view of the Athens, especially at night. Areopagus is a marble hill located just below the Acropolis. This is the perfect spot to see the glowing Acropolis past sundown. Athens is such an enchanting city at night, as you will see once you are situated on the Areopagus. It is such a cozy spot to sit and enjoy a cappuccino with a companion and stare up at the anomaly that is the Acropolis.
Adjacent Tours: Cyclades Islands, Meteora:Undiscovered Greece
Barcelona


Next let's venture to Barcelona, Spain and enter Gaudi's mystical creation, Park Guell. The park itself is magnetic, but I am sure the locals fight the attraction of its charm daily. For it is one of the most infamous tourist attractions in Barcelona, but definitely a must see. It is treasure especially for children, art enthusiasts, and anyone with a whimsical spirit. Now in our search for the unforgettable view, you must peel back the many layers of Park Guell until you have reached its highest point, Turó de les tres creus. This tiny hill made of stone is marked with three crosses. Turó de les tres creus offers only a small platform, and you might have to fight for a spot, but I promise you it is worth the effort! Barcelona is quite intimidating, so this is a great way to get your bearings and decide your next endeavor!
Adjacent Tours: Dali's Country, Flavors of the Mediterranean
Paris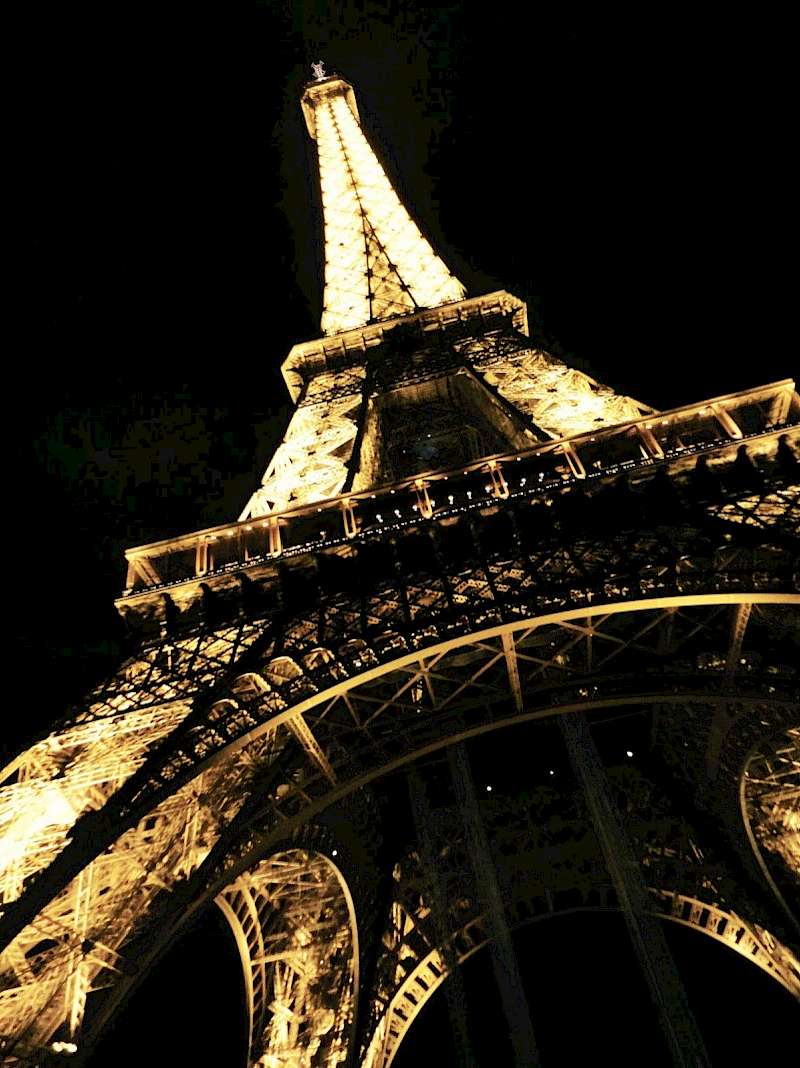 In my opinion, Paris is a city best explored at night. The city must live up to its reputation as La Ville Lumière and it surely delivers. I was fortunate enough to have ample time sightseeing Paris past sundown and I have to say it was spectacular! I would say the best way to start a twilight tour of Paris would be a quick stop at the glowing Eiffel Tower. Visitors have a small window between sundown and closing to experience this unforgettable view of Paris at night. The lifts close at either 11pm or Midnight depending on the season, that is when you are left to tackle this massive structure on foot. The climb may seem daunting, but honestly that's half the fun. I have named the time and the place, from here it in your hands. I will spare you a description of the view because it will be a waste of breath, you must see for yourself!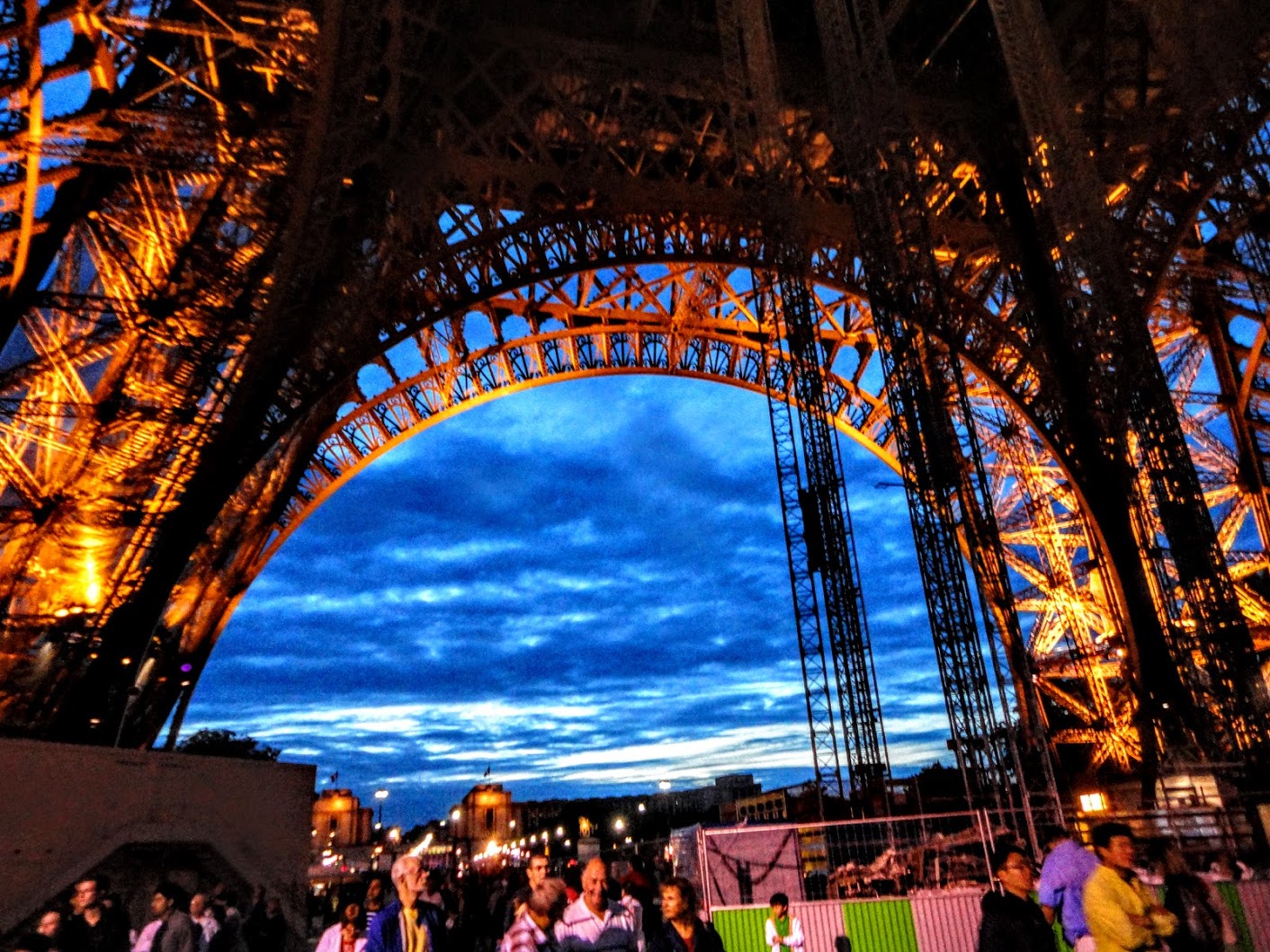 Adjacent Tours: Bruges to Paris, Around Paris
Cliffs of Moher
If you are one less impressed my urban life, and more fascinated by quiet countryside and boundless blue coastline then I have a destination for you. Ireland has countless treasures to uncover, but the Cliffs of Moher has to be one of the best. Hauntingly exquisite, the Cliffs offer an unforgettable view. Located in West Ireland, specifically County Clare, the Cliffs are a must if you find yourself anywhere in close proximity.
Adjacent Tours: Clare and the Burren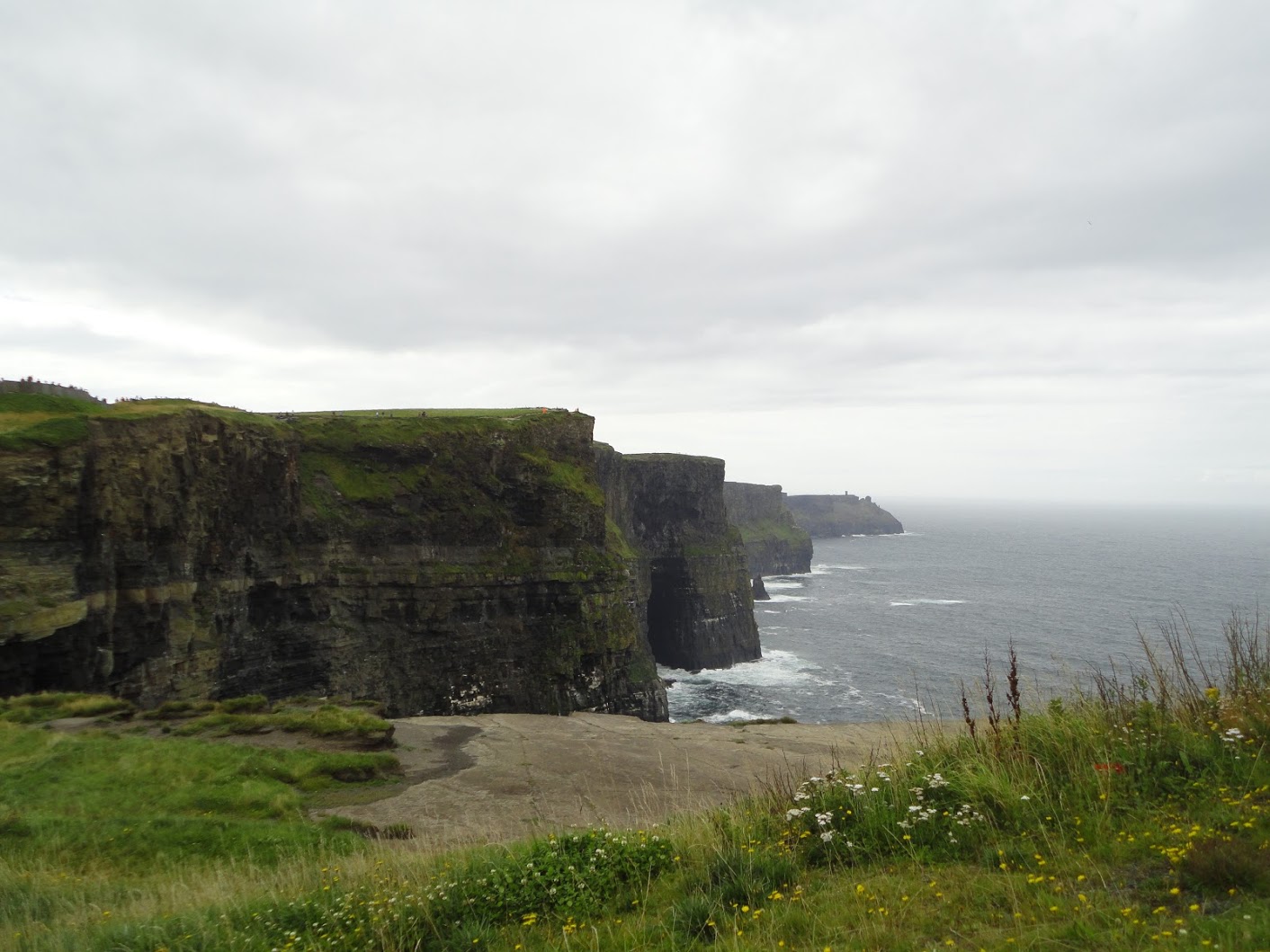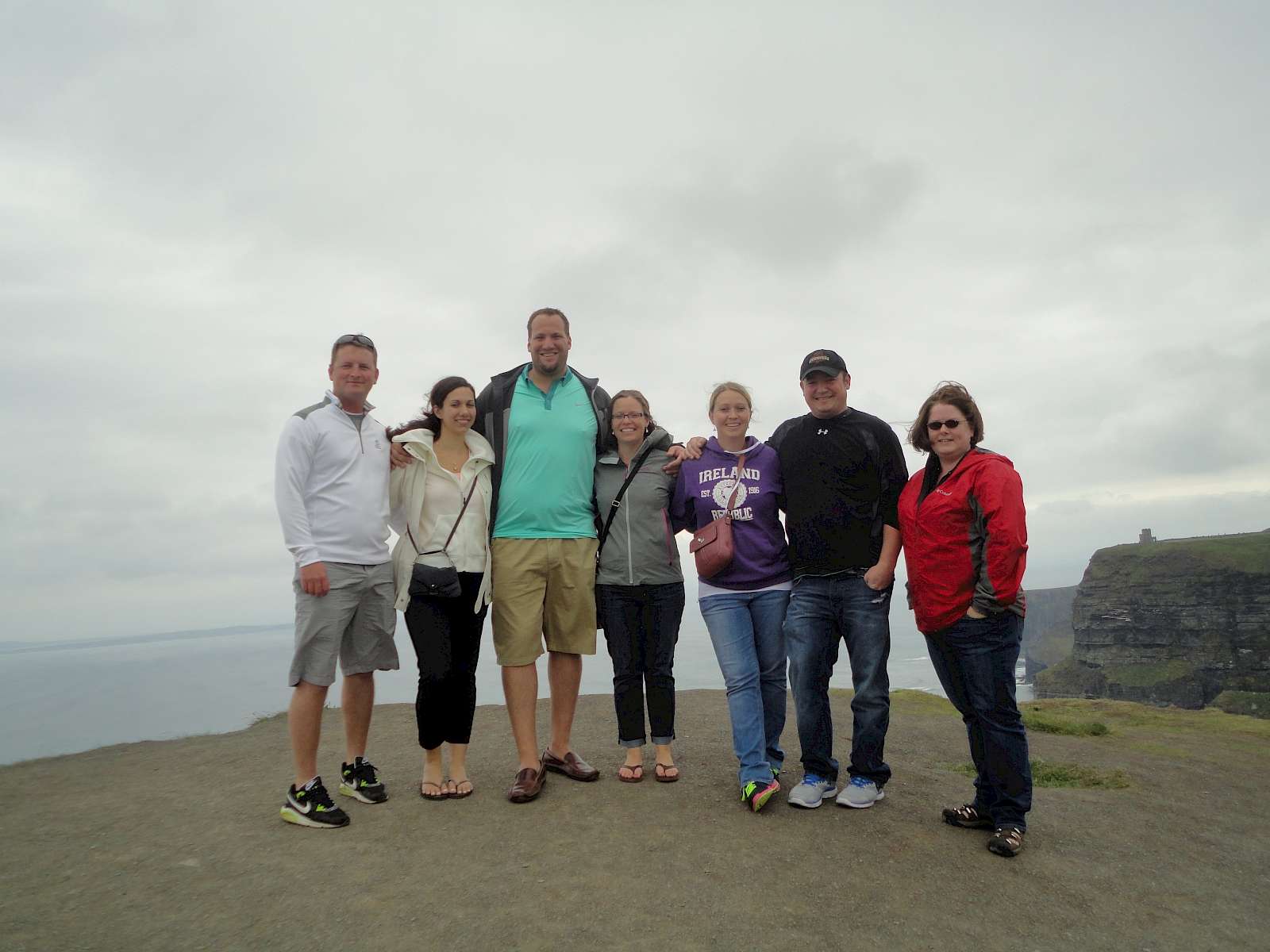 Not So Veni Vidi Vici
One regret I do have regarding my time spent in Europe was the time I forwent a ride on the London Eye. I must have been so dazzled and ultimately distracted by the Parliament, or maybe I saw the line and cringed. Either way, I hope I get the chance again someday. I share my regret with you in hopes that you will not make the same mistake. London is spectacular. The city holds so many iconic structures, so I can only imagine seeing each one from a bird's eye view. I would absolutely love to do a bike tour in London, my top picks would have to be Paris to London, or London to Amsterdam. I would jump at the chance to get a closer look at London, and what better way than on a bicycle. This time I would be sure not to miss my chance at the ultimate view of London and finally take a ride on the tallest ferris wheel in Europe.
In my opinion, the hot spot in any city or village is the highest point. Of Course. Not only the view, but also, the exhilaration! Similar to the exhilaration of cycling, it offers the same feeling of freedom and adventure. At these altitudes it feels as though you have the advantage. So treat yourself with a breath of fresh air and find that impressive view.
Gallery
(Click to enlarge)

---
Comments
Post Comment