Tripsite Traveler: Cheri Emahiser
Arrival in Bologna
My husband and I might have chosen to fly into Venice or Innsbruck, Austria, but landing in Bologna was the perfect decision!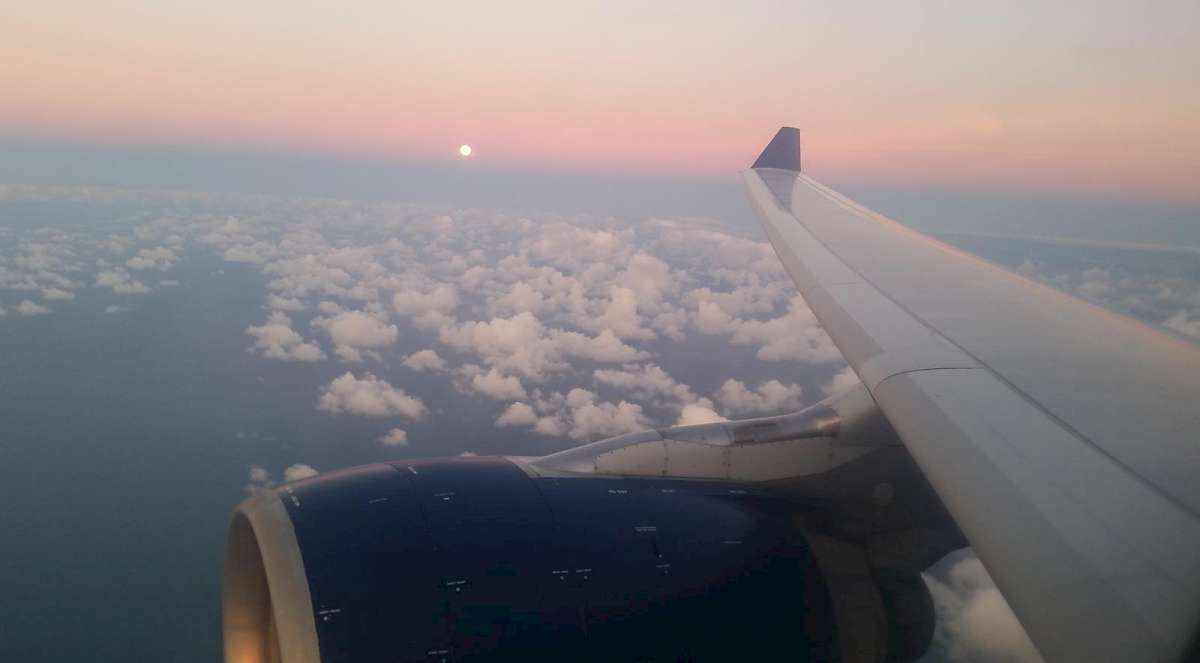 In Bologna we experienced Aperitivo; Italy's version of Happy Hour. The idea is not to fill up on the abundant tasty free bites. Before we realized it was unnecessary to order from the menu, our prosciutto and bresaola, savory pastries and fresh mozzarella arrived. Our appetizers turned into dinner! Just a scoop or two of Gelato and another exquisite cup of cappuccino topped off our meal.
We later learned Italians never put a cappuccino to their lips after ll:00 am. Obviously we were tourists! We had overindulged in Apertitivo and drank an untimely cappuccino.
Bolzano
The "Gateway to the Dolomites"
At the South Tyrol Museum of Archaeology in Bolzano, Italy, Otzi the Iceman is exhibited with all his clothing and equipment.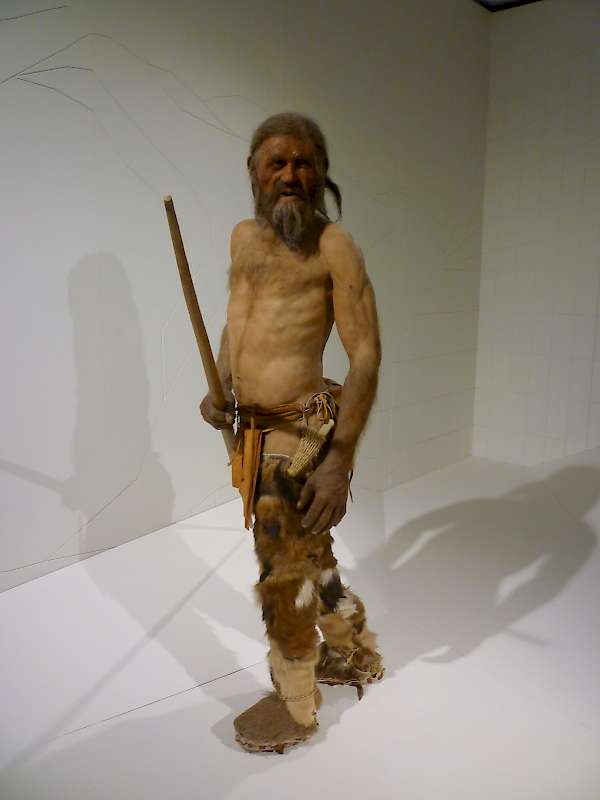 A Copper Age inhabitant of the Alps over 5000 years ago, Otzi carried an extensive and efficient kit of tools which allowed him to remain away from home for long periods and to be self-reliant.
Departing Bolzano
The hills to the west of Bolzano opened into the fertile Adige valley and our bicycle route leading us to Lake Garda. We followed the easy flowing Adige River and after 44 miles felt more than a little smug about so effortlessly finding our way to our hotel in Trento.
The first 3 days of our ride were self-guided. It was just the two of us riding and taking in the fresh fragrance of apple orchards and vineyards. I marveled at the apple trees standing within inches of each other with limbs reaching skyward.
Italy's apple orchards can be planted at very high densities because fruit trees are grafted on dwarf rootstocks and trained into flat two-dimensional forms - an ideal solution when space is limited.


Finding Lake Garda
Neither my husband nor I carefully and thoughtfully read the provided comprehensive "Cycling Guide" or "Road books." We took no notice of the odometers attached to our handlebars. Entranced with the marvelous picturesque quaint villages, decrepit castles on the hillsides and the soft ripples of the Leno River we rode speedily along primarily relying upon the green directional arrows posted here and there along the route.
Mistakenly believing the lake was just around the next bend in the trail we pedaled on and on finally realizing we were exhausted, hungry and hopelessly lost. And, the ferry boat excursion, "worth the whole trip" had left without us!
Had we overlooked a directional arrow, or had one been repositioned as a prank to lead us astray? How could we have followed a bike path leading us deep into the woods and far from civilization where there was no phone signal? Darkness loomed and we weren't Otzi. We were ill prepared to spend the night in the wilderness.
With the help of more than one kind Italian giving us directions in the fading light we retraced our route back until we found a village. A compassionate man unlocked the doors of his café to us, and assisted us with our phone call to the emergency number provided for "tour bicyclists in distress." A taxi van appeared shortly thereafter to deliver us and our bicycles to our hotel situated on the shore of Lake Garda.
Boarding the Ave Maria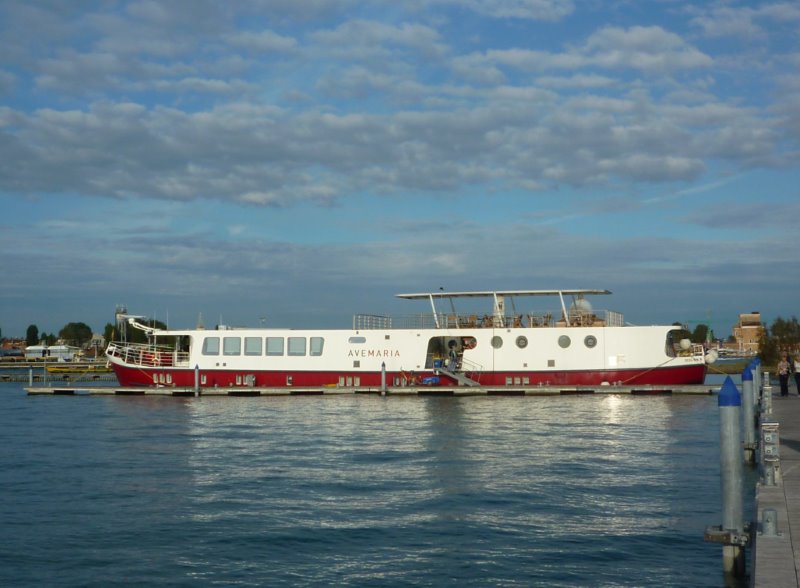 On the third day of our solo ride we again missed a turn, but having studiously studied our maps the night before we quickly realized our mistake and corrected our course. Many gorgeous miles later we arrived in early afternoon in Mantova. There we boarded our boat, meeting our amiable fellow passengers and the captain, cook and crew of the Ave Maria.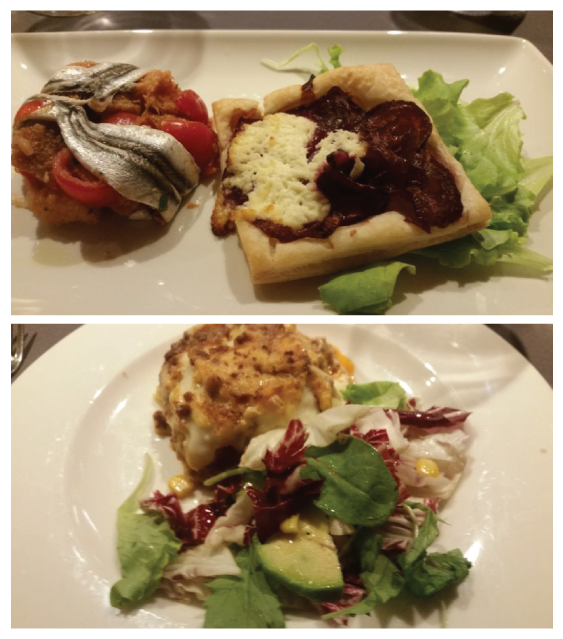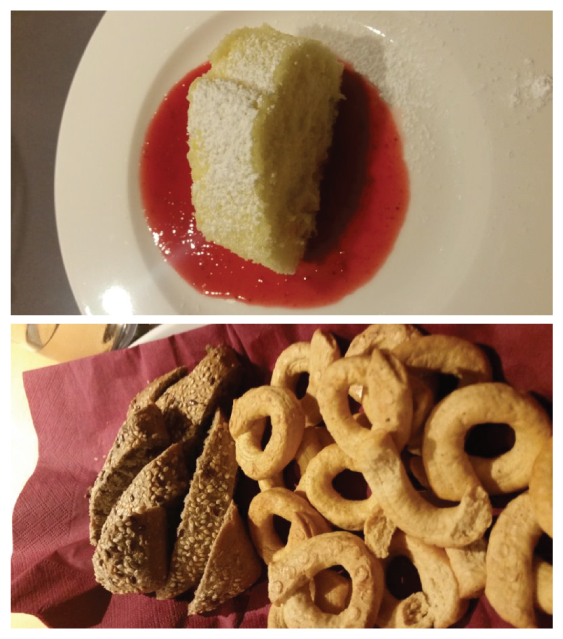 Every fabulous dinner on the Ave Maria included a first course of antipasto and a luscious dessert. An antipasto made with the strong sweet red onion found only in Tropea, Italy was scrumptiously prepared with red wine with cheese.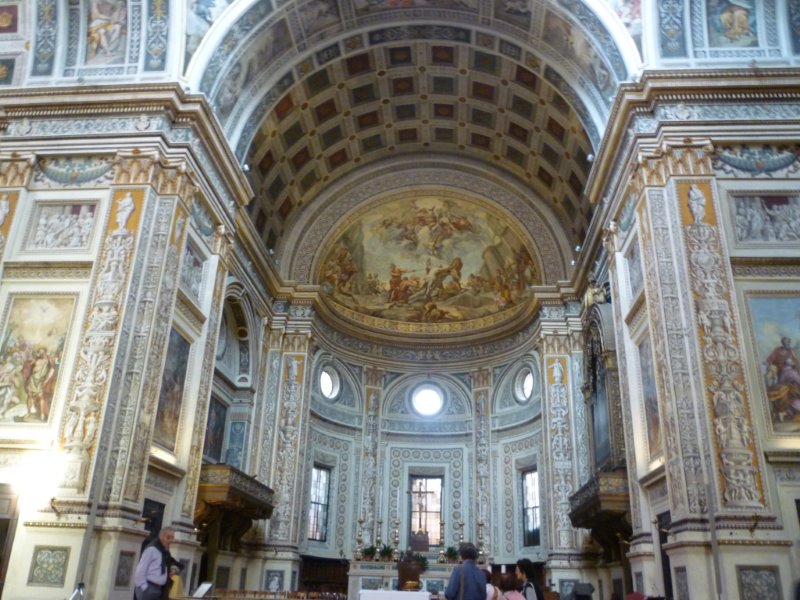 The Basilica of Sant'Andrea in Mantova

This Roman Catholic cathedral is one of the major works of 15th-century Renaissance architecture in Northern Italy. The numerous paintings throughout the church are stunning and appear freshly painted due to the entire interior's recent restoration.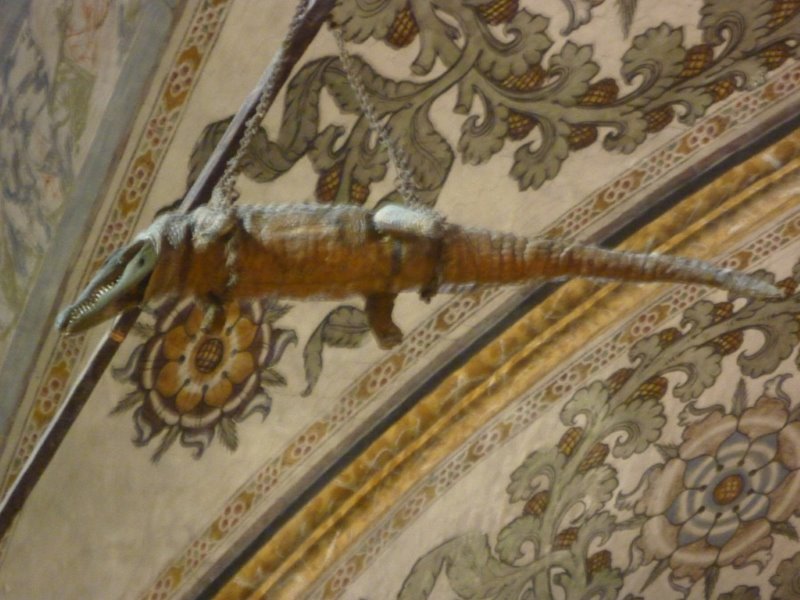 Santuario della Beata Vergine Maria delle Grazie

A very unique, peculiar and not to be missed Gothic Church located in the small village of Curatone near Mantual has a crocodile hanging from the ceiling.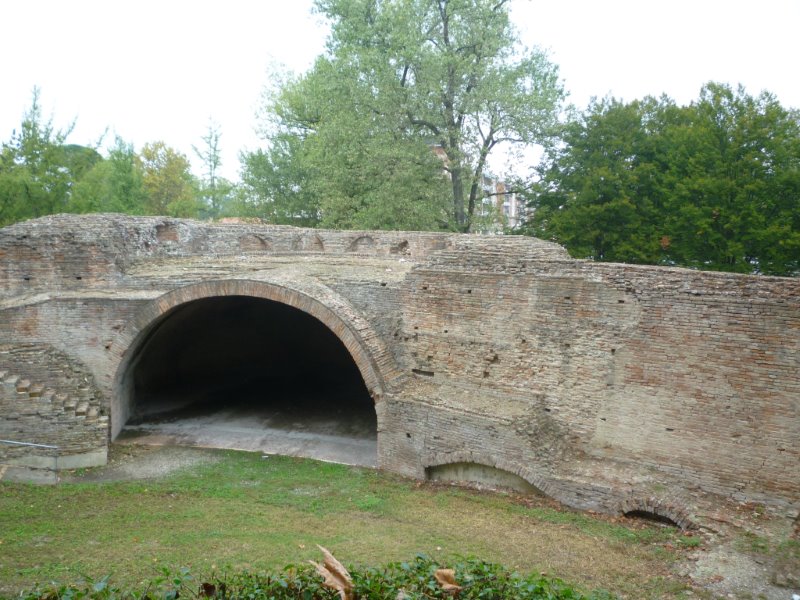 Ferrara's ancient city walls

The speedier members of our group, christened the "Pedal People" because their luggage contained their personal clip-in pedals and cycling shoes, often struck out on their own. They became lost enroute to Ferrara. Not us! My husband and I happily, dutifully and gratefully always followed our incredible tour leader, Hine.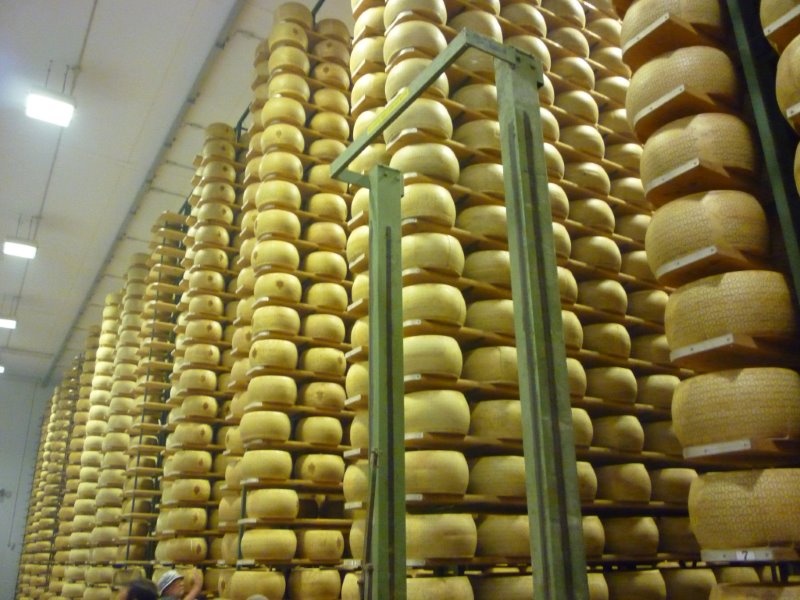 Grana Padano cheese of Mantua
The cheese wheels are branded with the various owners' serial number, weigh 80 pounds, or 36 kilograms, and are worth about €250. Thieves beware; the cheese can be traced if stolen.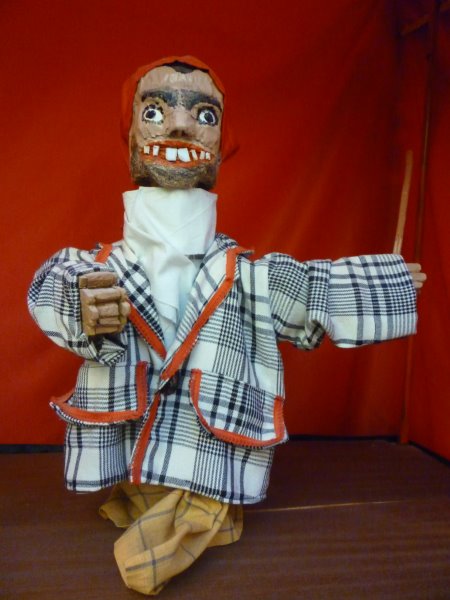 National Museum of Carousel and the Popular Tradition

I fell in love with this fascinating historical museum in Bergantino, Rovigo. Featuring magical, working calliope-type instruments from the 19th century, it also offers a pictorial history of amusement rides and the Italian workers who traveled the globe operating traveling fairs. Fun to see were functioning models of old rides and films showing the modern hyper-technological thrill rides still being made in Bergantino.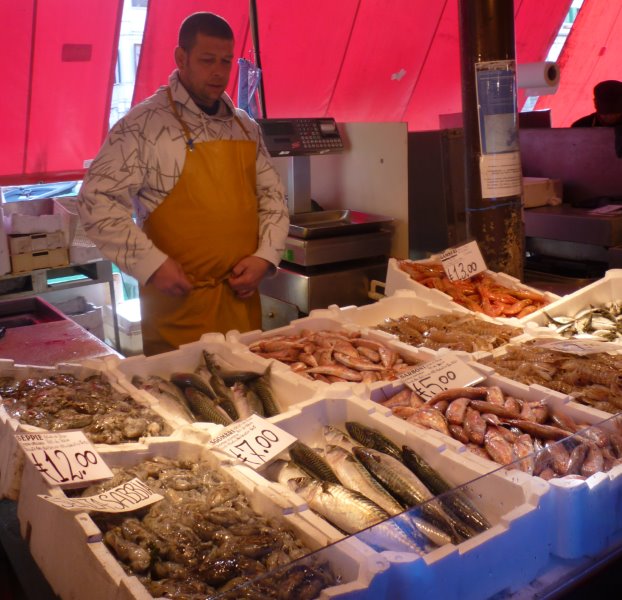 The choggia fish market is an ancient institution
We walked through the multicolored market housing about thirty fishmonger stalls, known as mògnoli, where all types of fish are sold.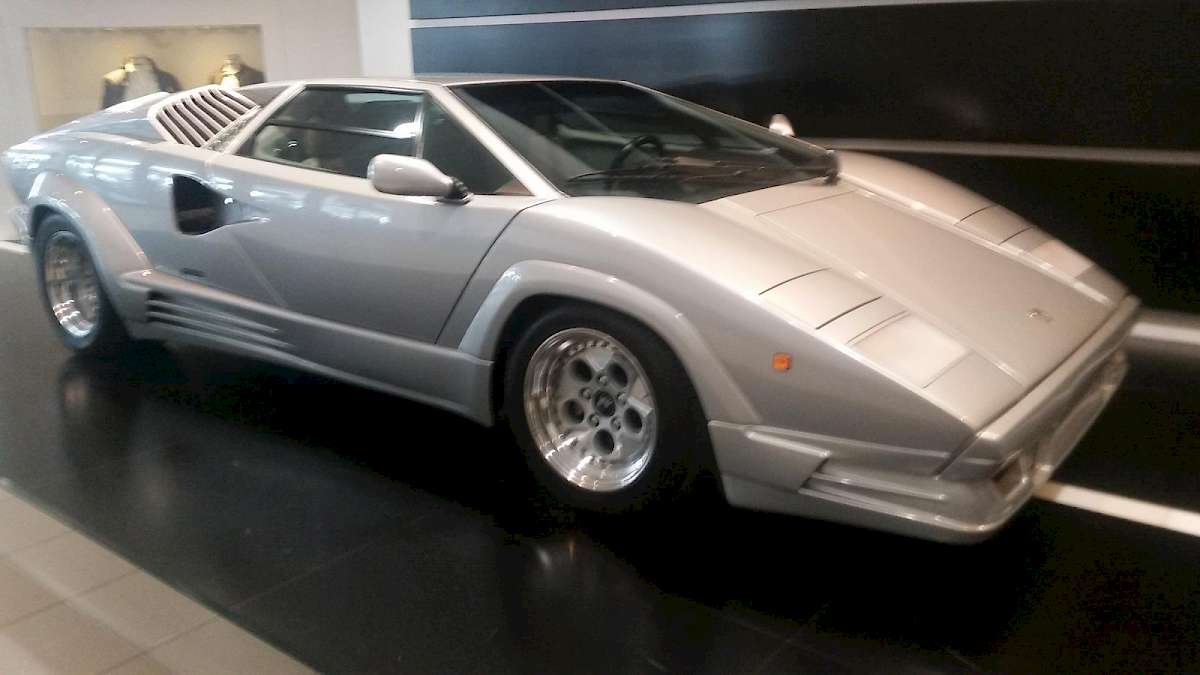 Lamborghini at Bologna airport

The most famous designers in the world were born in Italy. Classy and elegant describes this Lamborghini as well Italians who turn out in their best clothes to see and be seen for the evening passeggiata, or little walk. In towns and villages, the pre-dinner stroll is a daily ritual taking place between 5 and 7 pm where people are to be seen fare la bella figura, "(cutting a beautiful figure)" while ending a beautiful day at this premier social event by connecting with friends and family!

Boys, bikes and great legs!

Taking a break at one of our routine "café Pee-Pee" stops
It was a great experience, meeting and riding with wonderful folks from England, New Zealand, Germany, and our fellow Americans from California to Florida and parts in between.
I was happy anticipating our trip, living the actual experience itself, and coming away with cherished memories. Even though we became lost we came away from our experience with a good story and gratitude for our tour company's impressive and ready response to our plight. Perhaps best of all is the memory of climbing onto my saddle every morning and breaking into a smile knowing I was in exactly the right place; riding my bicycle in Italy and all was good with the world!

Want to explore more? We have more bike and barge tours in Italy or bicycle tours in Europe to offer you.
Cheri Emahiser
Cheri Emahiser is retired and an avid rider of her stationary bike
because she doesn't own an electric bike to assist her in climbing the
steep hills around her home in Portland, Oregon.
---
Comments
Post Comment