Cambodia Tours
4.6 out of 5 (11 Reviews) Reviews of Cambodia Tours
Bordered by Thailand, Laos, and Vietnam, Cambodia's biggest claim to fame is likely the massive, breathtaking, Angkor Wat temple complex, which millions flock to see every year. But Cambodia is also a land of adventure away from the crowds. This exotic destination is chock full of natural wonders, best explored by getting into it, into the jungles and remote villages, onto the rivers and the wonders found there, into the heart and soul of this ancient land. Find your adventure here.
Tours in Cambodia 1 to 3 of 3
---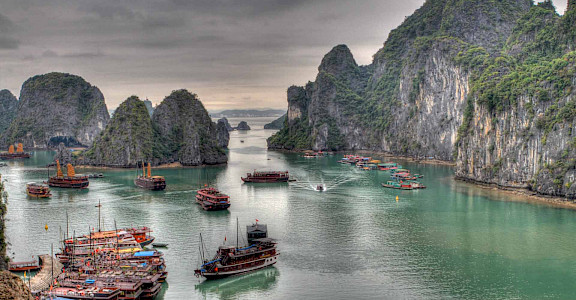 Vietnam & Cambodia
Easy–Moderate Bike + Boat Tour in Vietnam, Cambodia
This bike and boat tour in Eastern Asia uncovers the hidden beauty of Vietnam, a unique country blessed with astonishing beauty; soaring mountains, a magnificent coastline, and pristine waters.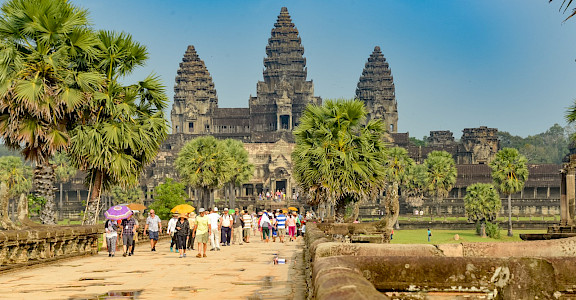 Saigon to Bangkok
Moderate–Difficult Bike Tour in Vietnam, Cambodia, Thailand
This bike tour in Southeast Asia explores three fascinating countries: Vietnam, Cambodia, and Thailand. Beginning in Ho Chi Minh City, formerly ​Saigon, this adventure dleads into the "water world…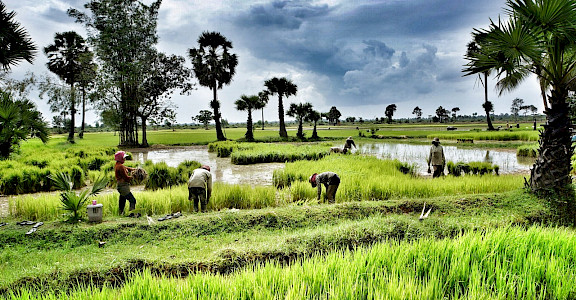 Siem Reap to Saigon
Easy–Moderate Bike Tour in Cambodia, Vietnam
Few bike tours contain as much variety as this one that runs from Siem Reap to Saigon. Ancient temples, friendly villages, and two rapidly modernizing cities emerging from a difficult past are all…