Cambodia Bike + Barge Tours
4.9 out of 5 (7 Reviews) Reviews of Cambodia Bike + Barge Tours
A Bike & Boat tour through Cambodia's lush countryside is spectacular. Bike by day, and enjoy your unique accommodations at night as you explore this mystical country, through an untouched nature lush with luxurious flora and fauna.
Bike + Barge Tours in Cambodia 1 to 1 of 1
---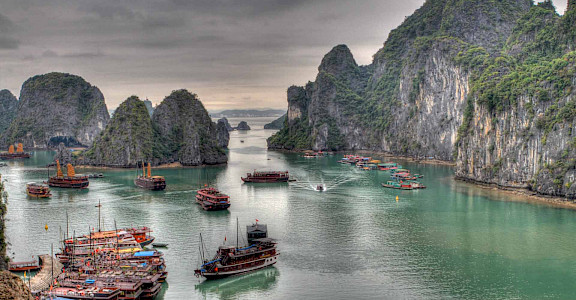 Vietnam & Cambodia
Easy–Moderate Bike + Boat Tour in Vietnam, Cambodia
This bike and boat tour in Eastern Asia uncovers the hidden beauty of Vietnam, a unique country blessed with astonishing beauty; soaring mountains, a magnificent coastline, and pristine waters.