Scotland
Bike + Barge Tours
We have quite the bike and boat tour in Scotland to offer! On a tall ship, you experience Scotland's Inner Hebrides and Highlands. This is the stuff of dreams: ancient landscapes, famous lochs, breathtaking beaches, mist shrouded mountains and magnificent glens. Marvel at the beauty of a remarkable range of wildlife and from your sailing vessel, watch out for  dolphins and whales! 
If the Loch Ness monster scares you, think about these bike and boat tours, or our full list of bicycle tours.
Scotland

Bike + Barge Tours

1

to

1

of

1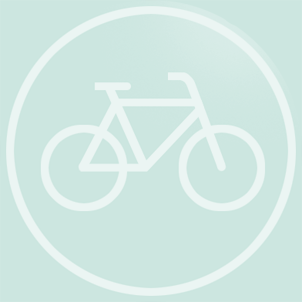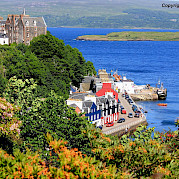 Bike and Sail the Highlands of Scotland Scotland 3/5 (1 review)2020 Sunday departures: June 7, June 14, June 21, … On this unique bike and boat tour in Scotland, a true sailing adventure, you begin and end in Oban, a resort town nestled in the hills and formally know as the …
view details
Tour
Bike + Boat
Type
Guided
Skill
Moderate–Difficult
Length
8 days
From

€

1440
Scotland
Boats + Barges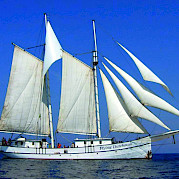 Flying Dutchman Scotland Comfort Class Boat The Flying Dutchman, once a herring logger, was launched in 1903. The conversion to a sailing schooner took place in 2004 and the ship was equipped with 10 small but functionally furnished cabins, each with a private bath and all in one shower. The front saloon in the deckhouse serves as a cozy dining room and lounge with upholstered benches for seating all guests. At the stern, you can sit beside Captain Klaas at the wheel and perhaps even steer the 39-m-long vessel for a while.
---