Scotland Bike Tours
5 out of 5 (1 Review) Reviews of Scotland Bike Tours
Scotland is part of the United Kingdom though very much a country all its own with its own language, customs and plenty of pride! They are known for their kilts and bagpipes, their whisky, golf courses, and of course the great Sean Connery. Scotland cycling is rife with striking scenery.  Its age-old ways and old-fashioned hospitality are inviting and they also happen to make some darn fine whiskey.  Take a bike tour in Scotland and let us know if you come upon Nessie!
Not interested in whiskey or urban legends?   Maybe one of these bike trips is your drink or check out our full list of bike tours in Europe.
Bike Tours in Scotland 1 to 2 of 2
---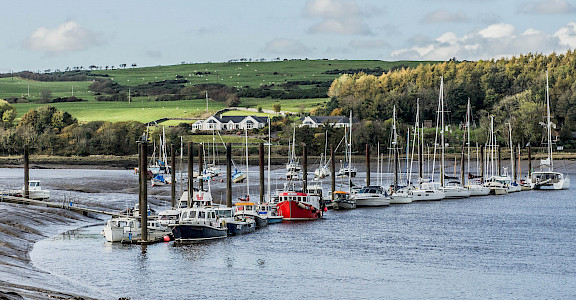 South West Scotland
Easy–Moderate Bike Tour in Scotland
Welcome to Dumfries and Galloway and this intriguing bike tour in South West Scotland. Welcome to a thousand miles of quiet roads and the backdrop for countless poems, novels, rebellion, and wars.
Castle Douglas and Kirkcudbright, Scotland
Easy–Moderate Bike Tour in Scotland
Historic market towns, Castle Douglas, and Kirkcudbright ( pronounced kirr-KOO-bree ), two of Scotland's most vibrant small towns, sit right in the heart of great cycling country. Historically, many…