Bonaire Villa Rentals
Bonaire is tiny but beautiful. This gem is a municipality of the Netherlands and can be found in the Southern Caribbean Sea. It is serene, unspoiled and a perfect retreat to get away from it all. You will experience a sense of tranquility when you visit the pristine beaches. Also, Bonaire is a well-known diver's paradise. A wide variety of exotic cuisine is available. Dine at sophisticated restaurants or sample simple local fare from rustic eateries. Make our luxury beachside villa your base. We offer the comforts of home in a unique exclusive setting.
---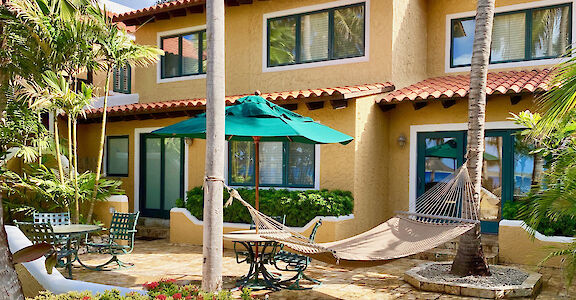 Kasa del Mar at Harbour Village
5 bedroom 4 bath Bonaire villa in Kralendijk
Offering all of the comforts of home, together with unlimited access to the services and facilities of Harbour Village Beach Club, Kasa del Mar is the perfect fit for couples and families.