French Polynesia Villa Rentals
French Polynesia consists of island groups in the South Pacific. They lie between Australia and South America and have diverse cultures. Each one is unique in its way. The tropical island of Tahiti is the largest of the islands. This romantic paradise is famous for its endless serene lagoons. Sample the gourmet French Polynesian cuisine. There is whale watching between the months of June and October. During this season you can catch sight of the awe-inspiring humpback whales. Shark snorkeling is also possible. The art and culture are unique. Revel in watching the mesmerizing Tahitian dancing. Our luxury villas contain elements that make for a comfortable and stylish retreat. We even offer you the opportunity to inhabit your own Private Island.
---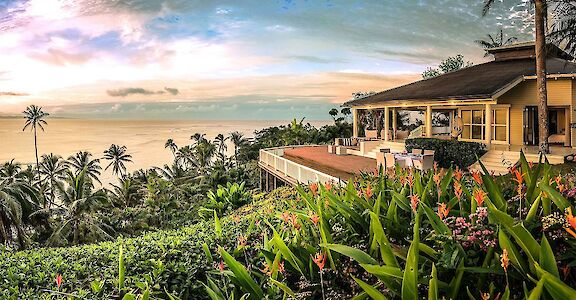 Raiwasa Grand Villa
2 bedroom 2 bath French Polynesia villa in Fiji
Raiwasa is not only one of the most luxurious villas in the whole of Fiji, but also one of the world's most exclusive and private hideaways.