Sri Lanka Villa Rentals
---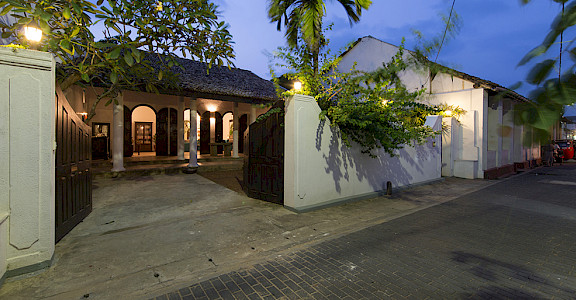 Ambassador's House
5 bedroom 5 bath Sri Lanka villa in Galle
Tucked within Galle's historic seventeenth century fortress on the south coast of Sri Lanka, this majestic five-bedroom private villa, the former residence of the Sri Lankan Ambassador to Pakistan, Iraq and Bangladesh is bursting with colonial charm.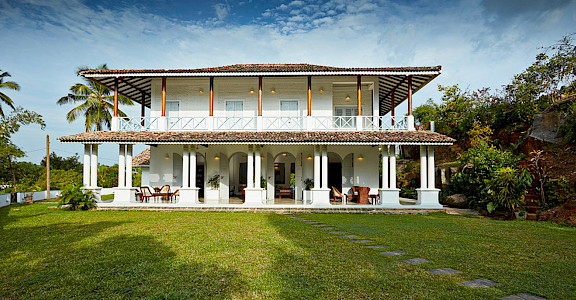 Villa Pooja Kanda
5 bedroom 3 bath Sri Lanka villa in South Coast
This majestic five-bedroom villa stands proudly on a verdant hillside just inland from Sri Lanka's beautiful southern coast.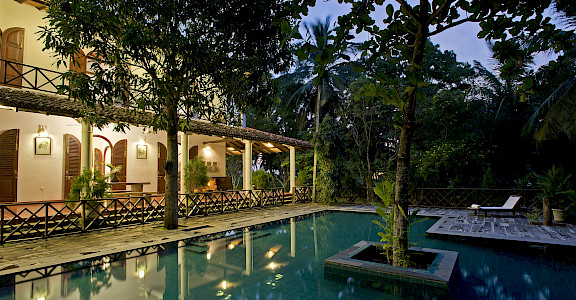 Ocean's Edge
4 bedroom 4 bath Sri Lanka villa in Kahandamodara Beach
With spectacular views of Sri Lanka's south coast, the colonial-inspired, two-storey, four-bedroom villa, Ocean's Edge, offers a true taste of exotic seclusion.