Sri Lanka Villa Rentals
Formerly known as Ceylon, Sri Lanka is an island country that lies in southern Asia, off the coast of India. Sri Lanka's nickname ''Pearl of the Indian Ocean'' is fitting. Not only is this island paradise shaped like a gem, but it also boasts colorful diversity. Also, it is a haven for lovers of history. The country's history dates back about 34,000 years. You will relish the relaxed, laid-back vibe on this island. Relax on the breathtakingly beautiful beaches. Check out Kahandamodara beach, a stunning long and wide tropical beach. As you visit this exquisite getaway, stay in our luxury colonial-style villa. It is set in enchanting tropical gardens. Best of all it has a wrap-around verandah from where you can savor the surroundings. This is the perfect base from which to explore this slice of paradise.
---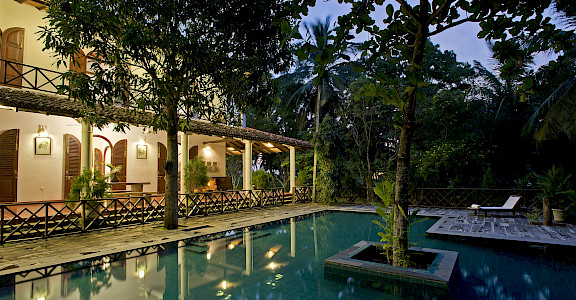 Ocean's Edge
4 bedroom 4 bath Sri Lanka villa in Kahandamodara Beach
With spectacular views of Sri Lanka's south coast, the colonial-inspired, two-storey, four-bedroom villa, Ocean's Edge, offers a true taste of exotic seclusion.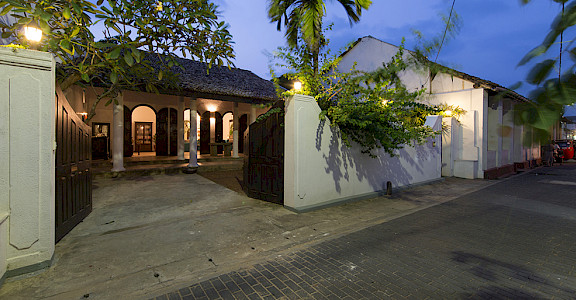 Ambassador's House
5 bedroom 5 bath Sri Lanka villa in Galle
Tucked within Galle's historic seventeenth century fortress on the south coast of Sri Lanka, this majestic five-bedroom private villa, the former residence of the Sri Lankan Ambassador to Pakistan, Iraq and Bangladesh is bursting with colonial charm.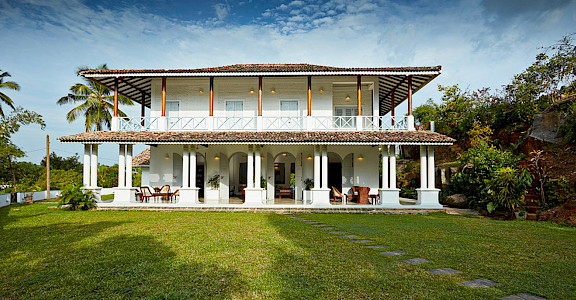 Villa Pooja Kanda
5 bedroom 3 bath Sri Lanka villa in South Coast
This majestic five-bedroom villa stands proudly on a verdant hillside just inland from Sri Lanka's beautiful southern coast.