Switzerland Villa Rentals
This European gem lies in Central Europe. Switzerland is a landlocked country famous for its scenic towering peaks. The majestic mountain makes it an ideal location for a winter holiday. The ski resorts are magical, the turquoise lakes stunning. Best of all, whilst in Switzerland, you can indulge in delicious chocolates and a wide variety of cheese. From the vantage point of the city of Lucerne, you will enjoy picture-perfect views of both the lake and the Alps. Take a cruise on the lake, or visit the traditional mountain village of Mürren. Explore the Alps with a glorious private home as your base. You will be in the caring hands of a dedicated team who will ensure your greatest enjoyment.
---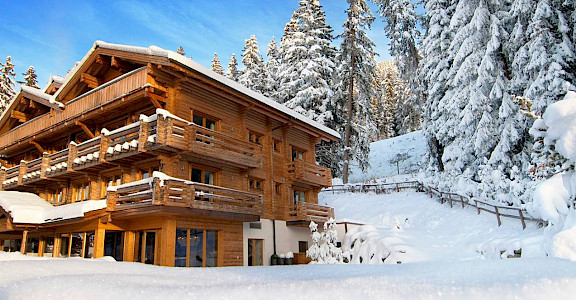 The Lodge
9 bedroom 9 bath Switzerland villa in Swiss Alps
The Lodge is Sir Richard Branson's stunning 9-bedroom mountain retreat, high in the Swiss Alps in the world-famous resort of Verbier.