United Kingdom Villa Rentals
If there is a destination that is foremost on 'must-see' lists it is the United Kingdom. The UK is one of the world's favorite destinations. Its history is fascinating and there are a host of historical landmarks, castles, and museums to explore. Also, the scenery is stunning. It ranges from the lush emerald-green countryside to the rugged Scottish Highlands.
Scotland is a diverse, beautiful holiday destination. It is famous for its picturesque villages and lovely lochs. What could be more blissful than a stay at a luxury villa on a private island? Check out Eriska, an island in Western Scotland. The exclusive villa there has ensuite bedrooms, a modern kitchen, and a conservatory. Enjoy breathtaking mountain views from an outdoor hot tub. Also, there is a 5-star facility nearby. As a guest, you will have access to special amenities such as a spa, sauna, and gym.
Fancy a golfing holiday with your closest pals? Then Scotland is your dream destination. The game dates back to the late middle ages. It is no surprise then that Scotland has all the necessary ingredients that make for a perfect luxury golf holiday. Visit the vibrant city of Glasgow and stay in a private villa a mere 3 miles away from a golf course. This grand residential estate comes with a chef and butler.

Experience East Lothian, a golfers paradise known as the sunniest area in Scotland. It is also home to an outstanding selection of links golf courses. With our exclusive villa as a base, you can't go wrong. Set in tranquil surroundings, this charming house is light and spacious. It is a short walk away from Greywalls hotel and near the Muirfield championship golf course. Talk to us, and we will give you an unforgettable Highlands holiday in the United Kingdom.
---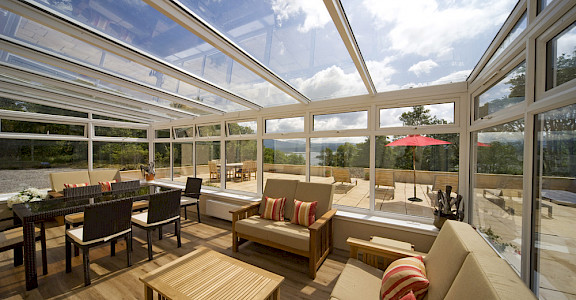 Arnott's House at Isle of Eriska Hotel
3 bedroom 3 bath Scotland villa in Eriska
The Arnott's House is named after the redoubtable butler who worked for the Clark-Hutchisons during the first few decades at the start of the last century.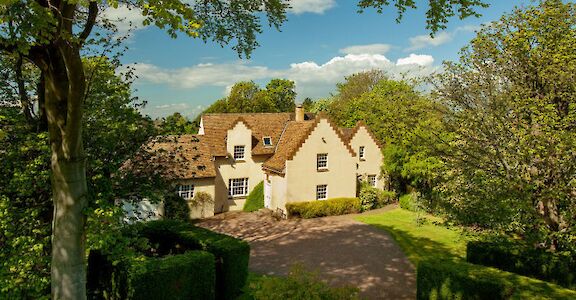 The Colonel's House
4 bedroom 4 bath Scotland villa in Greywalls
Part of the legendary Greywalls Hotel, the Colonel's House was built by the Weaver Family, just beyond the Greywalls' Gates, in the late 1960s for Colonel Weaver's retirement.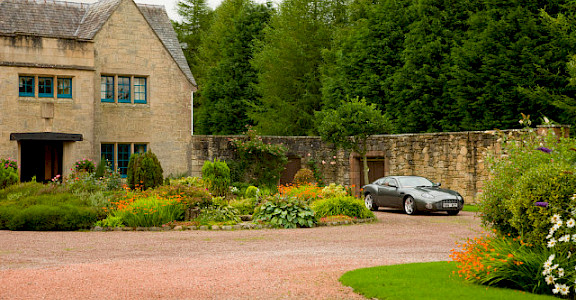 Blanefield House
6 bedroom 6 bath Scotland villa in Glasgow
Blanefield is located by Turnberry in Ayrshire, approximately 40 miles (64km) from Glasgow. Set in magnificent garden grounds, it is the perfect venue for a relaxing break in luxurious surroundings.