Vita Pugna
Comfort Class Boat
The Vita Pugna is a romantic Dutch barge which has been sailing since 2008.
Size of boat: 36 m long and 5.4 m wide
Capacity: 21 guests
Cabins: 10 Standard Twin cabins (including one accommodating up to 3 guests) of 7/8 m2. All cabins are equipped with comfortable low twin beds and en-suite facilities. They also offer the convenience of attractive, traditional portholes, which can be opened for fresh air. Each cabin has indivually controlled climate control. Bed size is 1.90/2 m x 0.75/0.80 m
Special features: One sundeck, free hot drinks, free wi-fi, Large 42" screen in lounge for video/internet, hairdryers (limited number, available on request)
Bicycles: The bicycle seat measurements are 25x18cm.
Click here for a virtual tour!
Please note any vegan or gluten free diet requests will incur €50/person surcharge, to be paid in advance.
Vita Pugna
Photos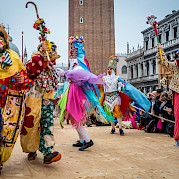 Mantova to Venice or Venice to Mantova Italy 4.7/5 (82 ratings)THIS TOUR HAS LIMITED AVAILABILITY FOR 2018. PLEASE … This bike and boat tour in Italy has been one of our most popular tours for years. Blending nature, culture, and fine cuisine, it is a delightful and relaxed …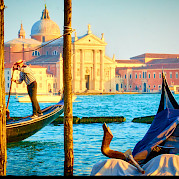 Bolzano - Mantova - Venice Italy 4.9/5 (12 ratings)2018 Dates:Every Wednesday from April 25 to October … This bike and boat tour in Italy is a variation of the classic tour Mantova - Venice, combining a self-guided hotel tour and Bike & Boat tour. You will …
view details
| | |
| --- | --- |
| Tour | Bike+Boat |
| Type | Both |
| Skill | Easy–Moderate |
| Length | 11 days |
---