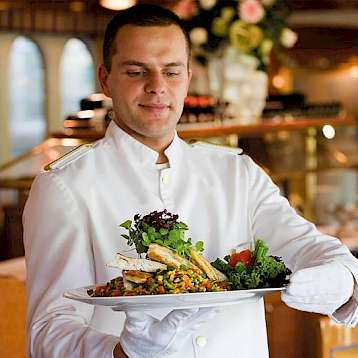 Fortuna
Deluxe Class Boat for Bike Tours
From the time you step on board, you will notice the stylish and luxurious atmosphere. From the bright and airy Panorama Salon, the comfortable Bar, or the Sun Deck, you will enjoy the picturesque riverside scenery. There is no better way to truly experience a region than by bike and boat!
In the elegant Panorama Restaurant, the trained crew will pamper you with local and international specialties.
Overview
Capacity: 170 passengers
Cabins: 85
Dimensions: Length: 125.5 meters; Breadth: 11.4 meters, Draft: 1.6 meters
Built: 2001, completely renovated 2019
Electricity: 220 V
Language on board: English & German
Decks & Cabin Layout
85 comfortable cabins all equipped with private bathroom with shower, TV, safe, and full air conditioning. Regular cabins measure 14–15 m² and the suites, 25-28 m².
UPPER DECK:
Deluxe Cabin: double bed (can be separated) with french balcony (14–15 m²)
Suite: double bed (can be separated) with french balcony and additional sofa (25-28 m²). Suite can be used for triple occupancy, see pricing on tour page.
MIDDLE DECK:
Comfort Cabin: located in the front of the ship. Double bed, can be separated. Each cabin has two big windows but they cannot be opened. (14–15 m²)
Superior Cabin: half deck higher than the comfort cabins. Double bed, can be separated. Each cabin has two panorama windows that can be opened (14–15 m²)
MAIN DECK:
Standard: 2 separate beds (cannot be pushed together). Windows cannot be opened. (14–15 m²)
Cabin Amenities
En-suite bathroom with shower, toilet, and sink
Hair Dryer in each cabin
Safe
Air Conditioning
TV
Boat Amenities
Panorama restaurant
Salon with bar
Elevator (middle deck comfort to upper deck)
Library
Sundeck, partly covered
Wifi - surcharge
Laundry Services - available, pricing per item
Food & Beverages
Able to accommodate vegetarian, vegan, gluten-free, lactose-free diets (inform at the time of booking), no surcharge. Please be informed that due to the limited shopping possibilities of the constantly changing ports, not all diets can be offered.
Water on board is drinkable. It is stored in a special tank for drinking water. You may also purchase bottled water at the bar or restaurant.
Beverages are available for purchase at the bar (Coffee: €2,50Softdrinks: €2,75; Beer: €2,90+; Wine: €3,95+/glass; Gin/Vodka: €2,75; Cocktail: €8,50 - pricing subject to change)
Beverage packages are available
Bar tabs can be paid in cash (Euros) or with a credit card (VISA or MC) on the day of departure at the reception desk.
It not permitted to bring self-purchased drinks on board and consume them in public areas on the boat.
Additional Details
Smoking is not permitted in the cabins, restaurant, café, etc. It is only allowed on the open sun deck.
Dress Code: There is no special dress code, casual clothing is sufficient but some passengers choose to dress more elegant for the concert and gala dinner.
Pets are not allowed
Excursions are available for sign-up on board, payment is made in cash or credit card to the cruise director
All prices are in EURO. With each drink order or any items not included, you receive a receipt to sign
The invoice can be paid in cash or with credit card (VISA or Master Card) on the day of departure at the reception.
Gratuities
For anyone who has taken a mainstream cruise before, the subject of tipping is a common one.
Towards the end of the cruise, you will find an envelope in your cabin. This will allow you to place cash into the unmarked envelope. The cash needs to be Euros. You can then place it in a box near the reception. This form of giving a tip is useful to credit all crew-members. A noncommittal directive would be approx. € 7 to 9, per person and day. The cruise director is not included in this system. If you have been satisfied with his work during the week – there will be also a tip box available directly at the cruise director's desk.
Fortuna
Photos
tours on

Fortuna 1

to

1

of

1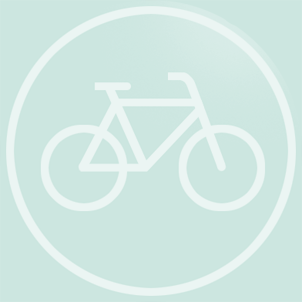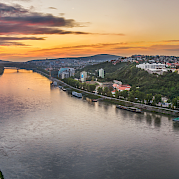 Along the Danube - Four Country Tour Austria, Germany, Slovakia, Hungary 4.6/5 (326 reviews)Deluxe Class Boats PRIMADONNA FRIDAYS: May 8, May 15, … This bike and boat tour along the Danube River has proven to be one of our most popular bike tours and with good reason. Between the Austrian and Hungarian …
---