Photo Friday: Family Bike & Boat Tour
We caught up with Tripsite Traveler, Sue Picken, who recently returned from her Amsterdam to Bruges bike & barge tour aboard the Magnifique II. Below is an interview we had with Sue and some lovely photos of her bike & barge tour!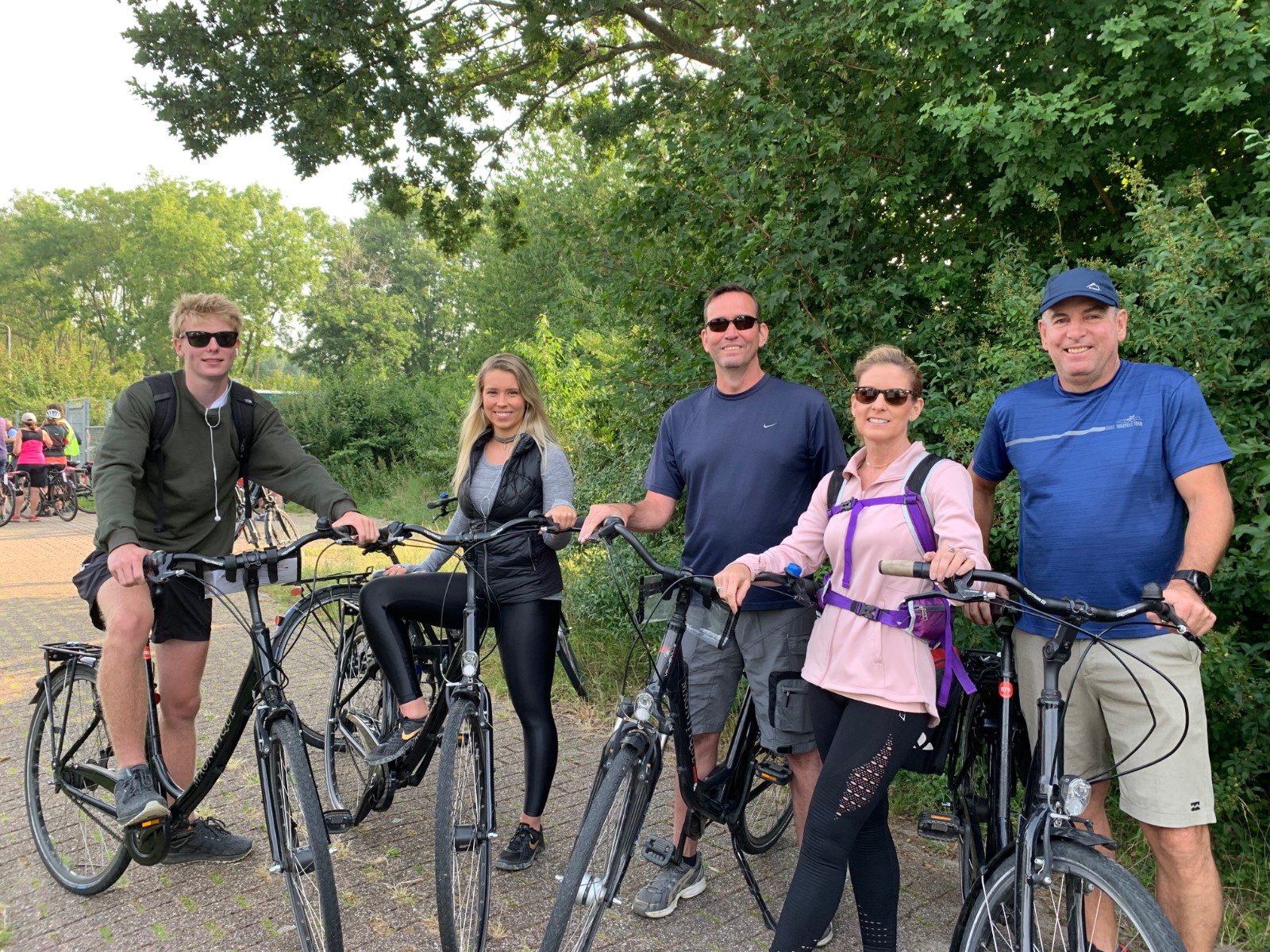 Tell us a bit about yourself. What is/was your occupation?
Hi! I am Sue Picken, and I planned this trip as a High School graduation for my children, George and Taylor! I planned this trip a year in advance … researching a lot, because that is what I love to do!! I love to travel, and I love planning travel trips! My passion (and past work experience with Sabena Belgian Airlines and Thompsons Tours in South Africa) along with my bookkeeping, marketing, and office management experience, inspired me to start my own travel business alongside my regular day job in accounting! Loving active travel, Tripsite was the obvious choice for this trip!!
What are some of your favorite pastimes, hobbies, or activities?
If I travel, I love to be active, and to be learning! This marries my lifestyle which includes two vinyasa/ashtanga hot yoga classes a week, many hill walks with my slim basset hound, and hopping on my rowing machine in the mornings before work. I grew up in South Africa and culturally, we are always active, or outdoors looking for adventure! In addition to an active lifestyle, I like to think I am an artist and have my easel in the living room. If there is some amazing art and architecture to enjoy on a vacation while being active, that is the cherry on the top!
Favorite place that you have traveled?
I have so many favorite travel destinations its hard to choose! Those that currently stand out, are Croatia, Safari in Botswana, Greek Isles, Morocco, and Belize.
Why did you go on this particular tour with us?
I visited the Netherlands and Belgium many moons ago when I worked for Sabena Belgian Airlines. I wanted to show my husband and children the delights of this part of Europe while keeping it active (something we all enjoy), immersive, and enjoyable for the whole family! Doing a cycling trip in this part of the world was perfect! It is the best way to experience the Netherlands and Belgian since it is such a large part of their culture. By the end of the trip you start to feel like a local and that "you got this" with your bell and hand signals!! This was a perfect choice for the "kids" (they are 20!) … they loved it!! This is truly an amazing trip to bring family together…even multi-generational…everyone is fulfilled ….Everyone has a great time!
What was your favorite part of the trip?
Everything was enjoyable on this trip! The accommodations on the barge were superior to what I expected (I am a sailor so I know how to "rough" it). The service and staff on the barge also surpassed my expectations! A special nod to Wilmie, Tom and Yanick … thank you, thank you, thank you! Being on a bicycle daily with windswept hair while passing stunning scenery, sheep, windmills, horses, maize fields, historical buildings, and cows was magical. I was truly in heaven! Getting back on the boat after a long day of cycling and then being presented with lovely snacks to go with a cocktail was ridiculous in a good way! Oh, and don't forget the limitless supply of "Drop" … YUM! My neighbours in South Africa were Dutch and salted liquorice is therefore dear to my heart and a constant craving! Seeing that jar full of it on a daily basis was another slice of heaven.
If you could go on any tour, which one would you choose?
I would love to do a cycle and boat trip in France/Germany/Austria … even revisiting the Greek Isles and Turkey would be a treat!
Much thanks to Sue and her family for sharing their experience! To read more first-hand experiences from our clients, please visit our Tripsite Traveler blog page.
---
Comments
Post Comment