Kevin Purdy: Mosel River Bike Tour Through Time
A bike tour along the Mosel River offers an abundance of incredible scenery and some tough decisions. What would you like to experience on your next bike excursion?
A 12th century castle or 13th century cathedral?

Riesling wine or hefeweizen beer?

Roman ruins or medieval villages?

Schnitzel & salad or bratwurst & fries?

Left bank Luxembourg or right bank Germany?

Moselle River Bike Path starts in Metz, France
Each bend in the Mosel River offers a splendid new choice, and each quaint town provides a wealth of history, architecture and scenery. Fortunately, you don't really have to decide. You can have it all on a Mosel Valley bike barge tour.
Metz to Thionville on the Charles le Temeraire Bike Path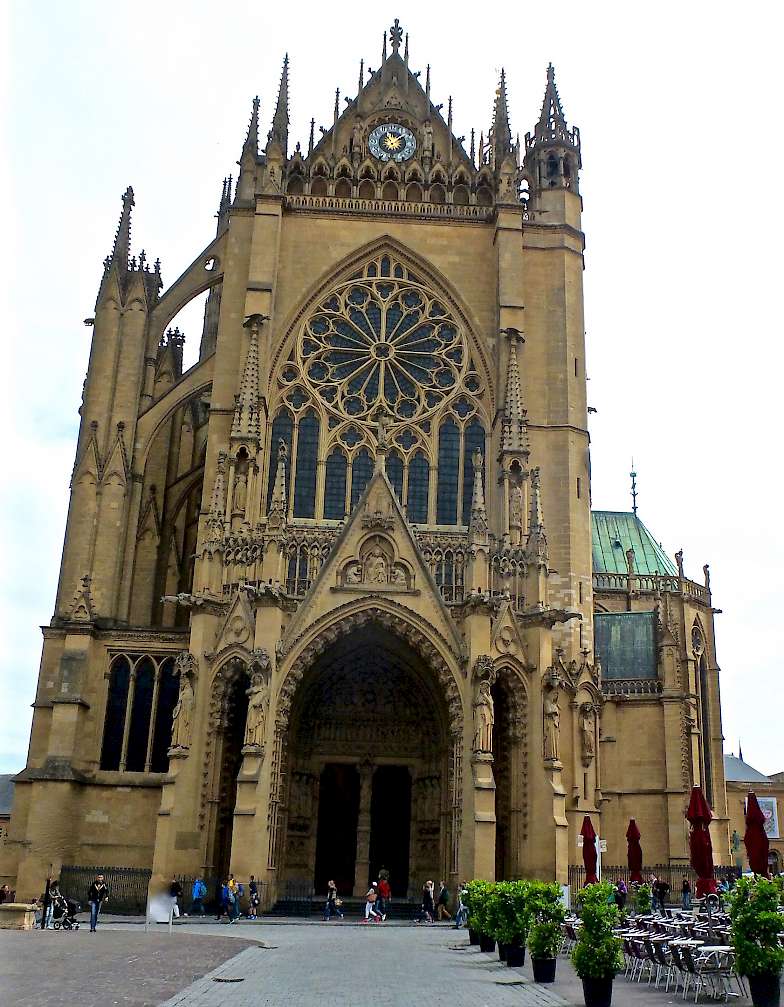 Starting in the ancient town of Metz, France presents you with your first major decision. Should you stay in Metz one or two extra days? The Metz city center alone is worth at least two days. It's a treasure trove of architectural gems for history buffs, pedestrian malls for shoppers and endless bike paths for outdoor explorers. The 14th century Cathedral Saint-Etienne alone is worth half a day.
After ample time exploring the treasures of Metz, it's time to mosey down the Moselle (spelled Moselle in France and Mosel in Germany) along the Charles le Temeraire bike path. It is the most recent addition to the Moselle River Trail and is named after the 15th century Duke Charles the Bold. On this portion of the trail you will be tempted to take pictures of every beautiful white swan on the river, but be selective. Between Metz and Koblenz, you will have plenty of opportunities for scenic swan sightings.

Thionville to Trier – International Bicycle Touring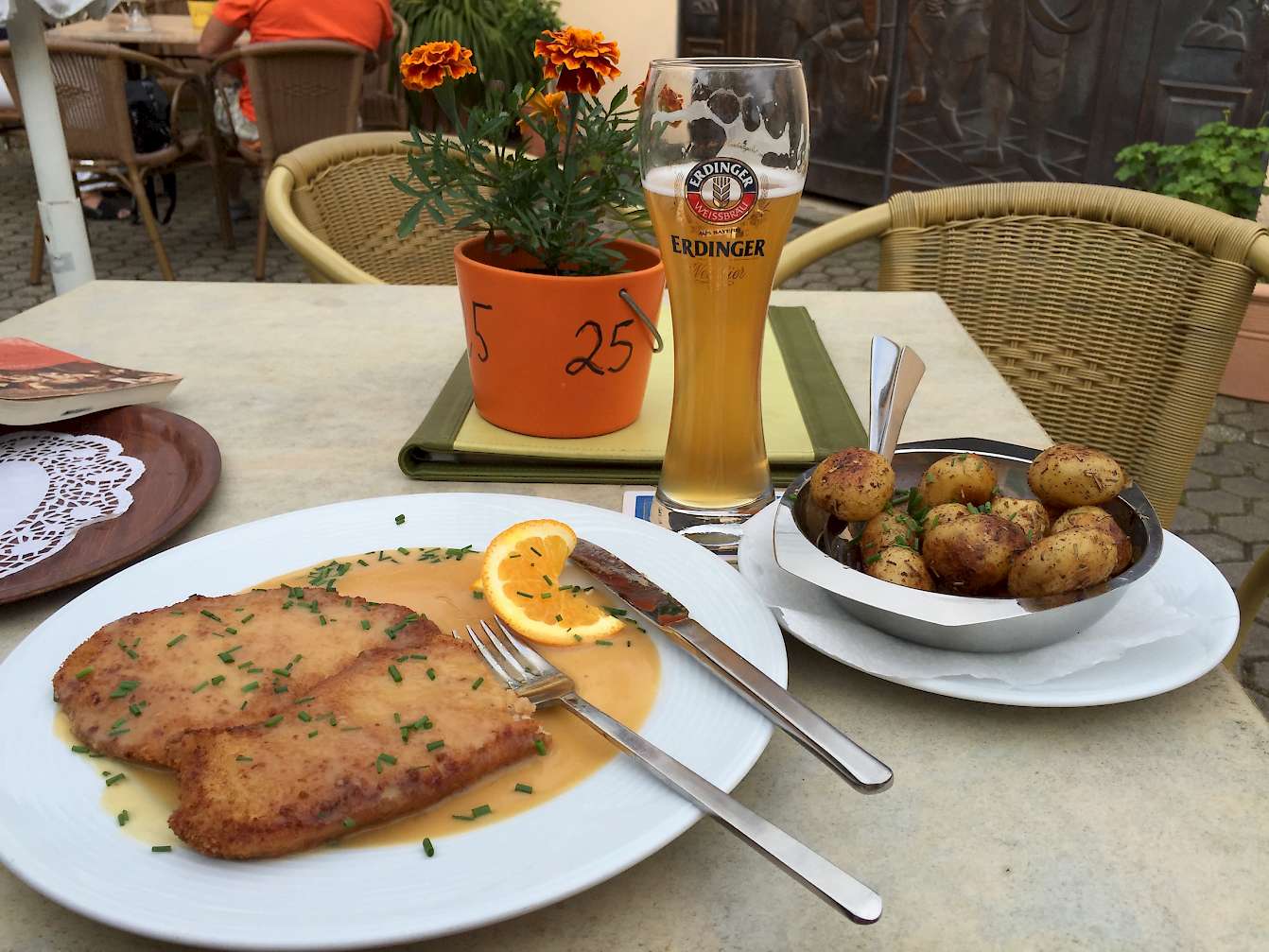 In just one day you will enjoy bicycling in three countries. After biking through the beautiful trailside town of Thionville you will cross the border between France and Germany and arrive in Perl. As you ride the bike path into Perl, look out onto the Mosel River. You are viewing the countries of France, Germany and Luxembourg. For the remainder of the day, you will have the option of riding in either Germany or Luxembourg.
Because you are riding on a fairly level, traffic-free bike path, you can relax and enjoy the sights and sounds of the gorgeous Mosel Valley. In each town you will hear the peal of church bells and see boats of all sizes floating up and down the river. Feel free to stop for a snack, visit with fellow bike riders or just revel in some of the most tranquil scenery in all of Europe.
Trier to Piesport – Cycling the Roman Road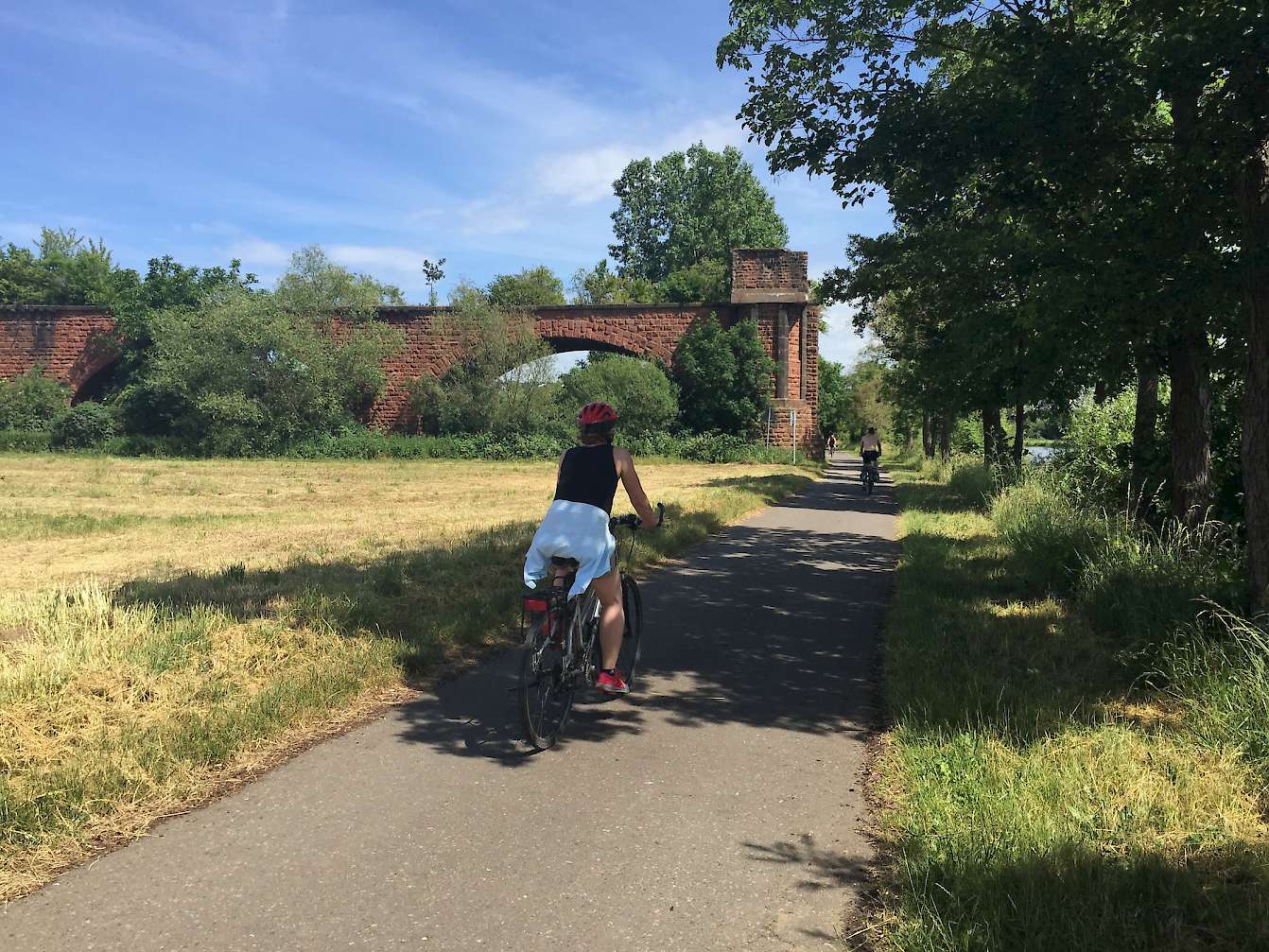 Ancient Romans valued the Mosel River for its transportation, recreation and agriculture. Although the entire Mosel valley played an important role in the Roman Empire, the section from Trier to Piesport was an especially valuable stretch of river. This area is rich in Roman artifacts, architecture and assorted treasures.

Starting with Trier, the oldest city in Germany and once known as the second Rome, you will be overwhelmed with Roman treasures. Your first treat upon entering town will be the Roman Bridge, also known as the Romerbrucke. After crossing the bridge and entering Trier, must-see antiquities include the Porta Nigra, Constantine's Basilica, the amphitheater, a Roman spa and the Kaiser Therme.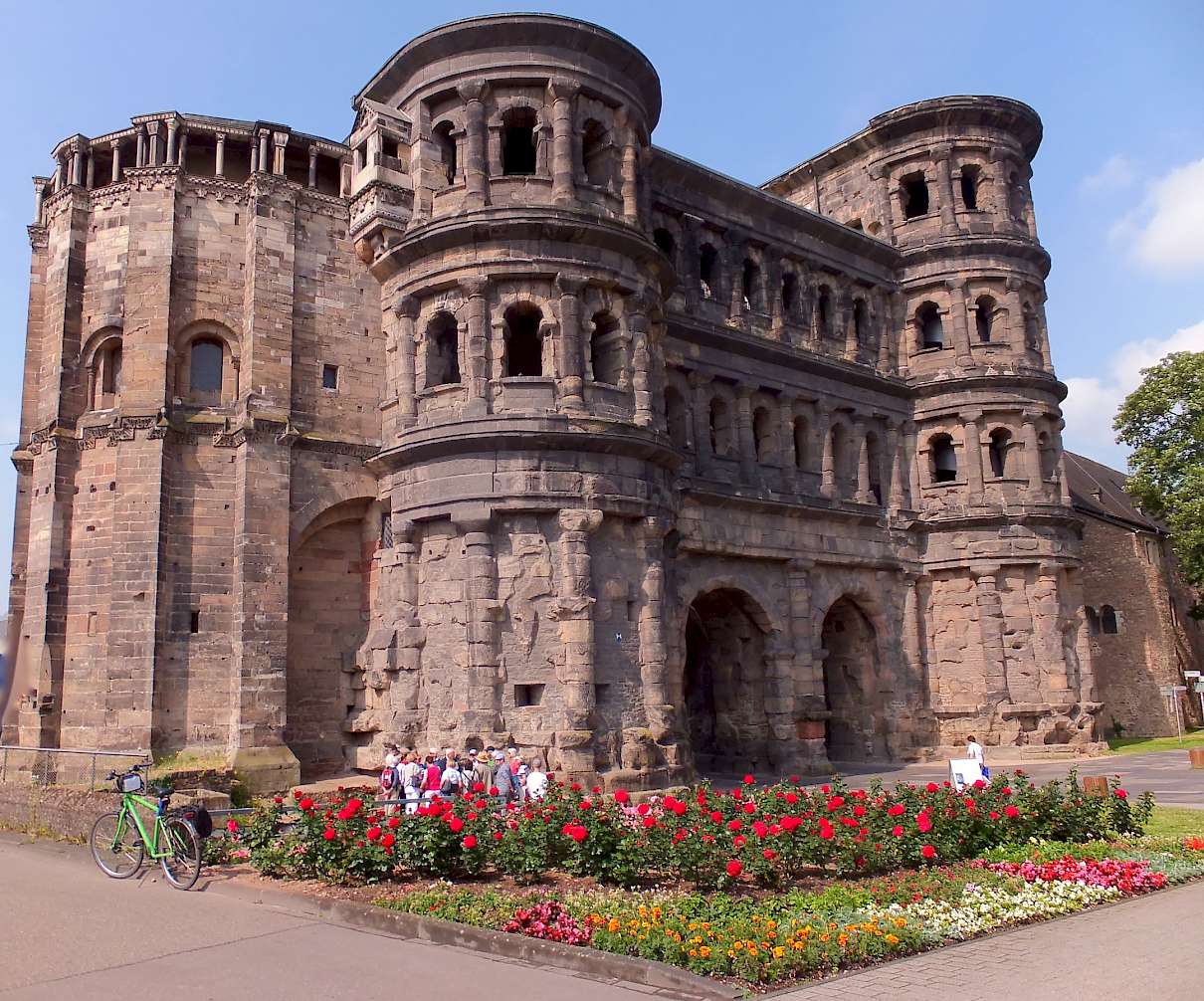 As you continue down the beautiful bike paths along the Mosel, feel free to wander into historic villages along the way. One particularly scenic and historical town is the restored Villa Rustica directly across the river from Mehring. Another hidden gem along the Mosel bike route is Neumagen. Located in Germany's oldest wine growing regions, Neumagen provided the summer residence for Emperor Constantine and, not surprisingly, contains many Roman archaeological finds including the famous Roman wine ship and a replicas of artistic and historical reliefs including the School Scene, Rent Payment and Banquet Scene. Your historical Roman excursion ends in Piesport, home of a reconstructed Roman wine-press house.
Piesport to Traben Trarbach – A Culinary Bike Tour of Germany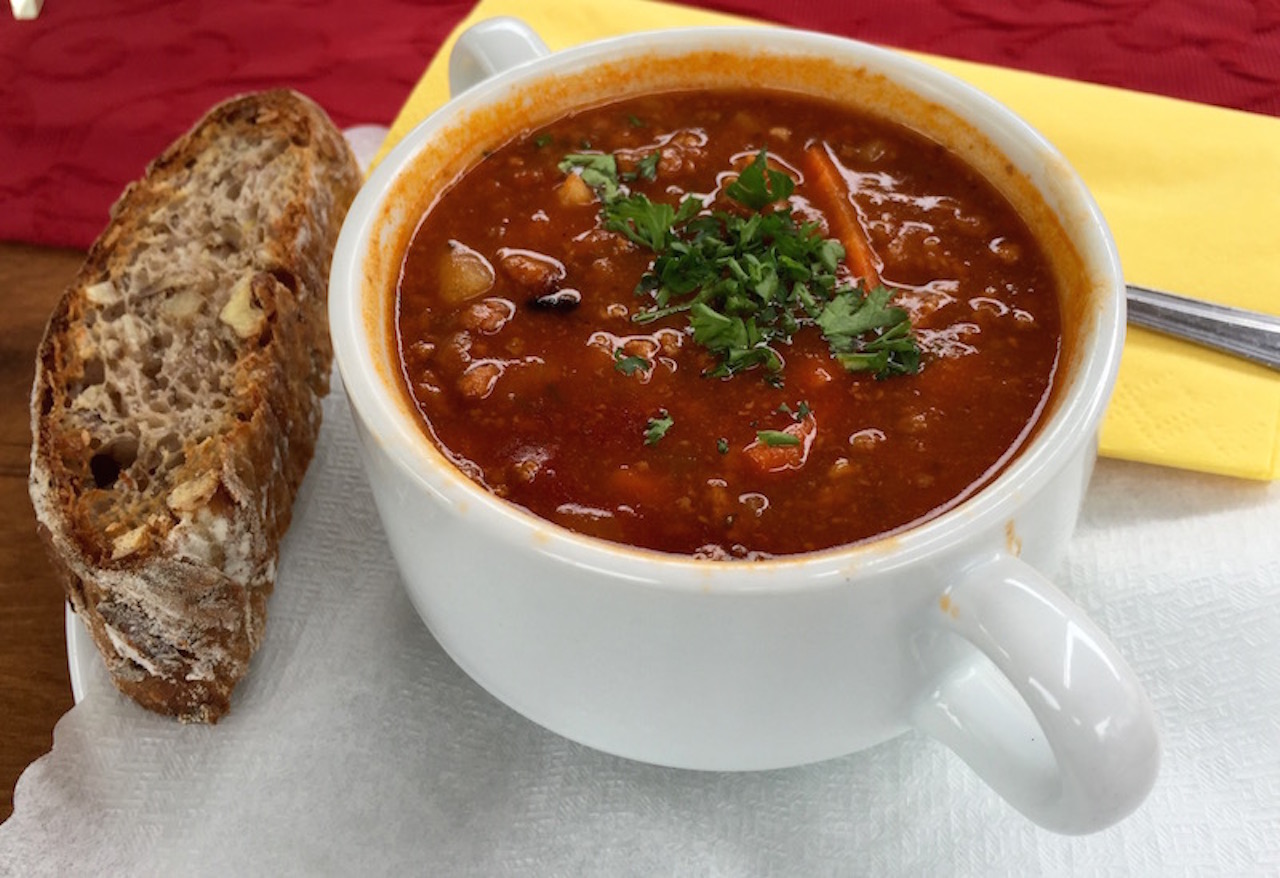 A Mosel bike tour is about more than just fascinating history and breathtaking scenery. It's also a chance to sample the cuisine of Germany. From the medieval market square of Bernkastel-Kues to the half-timbered strucures of Traben Trarbach, intrepid bicycle explorers have the delicious opportunity of sampling a virtual cornucopia of foods and beers.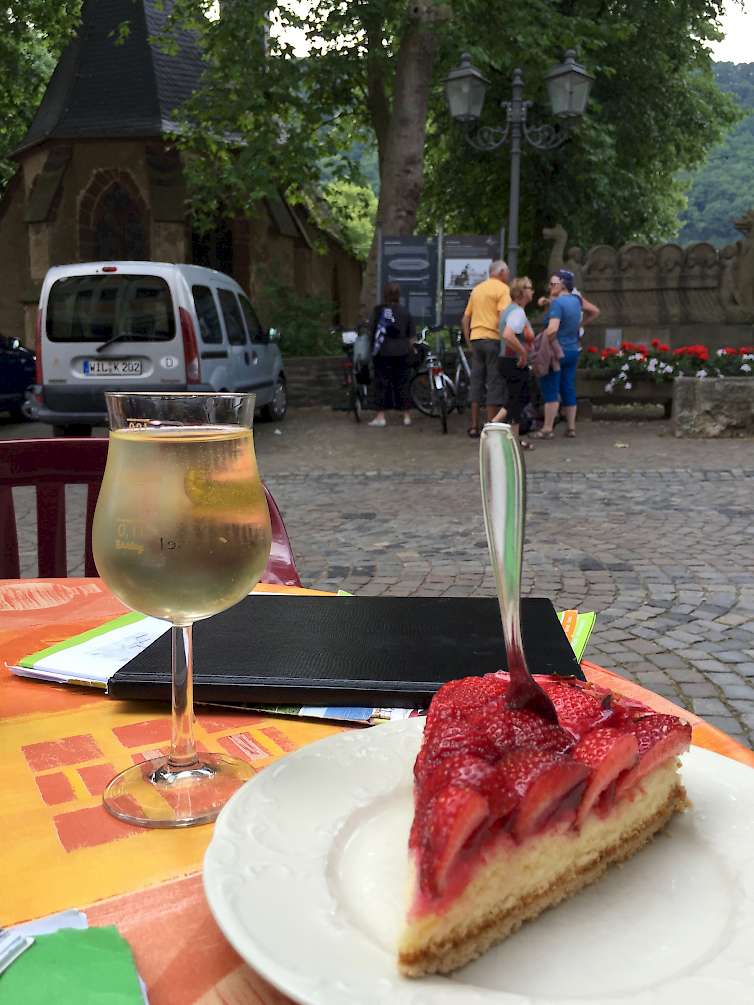 After a long day of riding bikes along the verdant German countryside, nothing tastes better than a meal of German comfort food. Some examples of typical German dishes include schnitzel, bratwurst, kartoffelsalat and apfelstrudel. Another great German treat is a refreshing beer for washing down your afternoon meal. Whether you're a fan of pilseners, bocks or weizens, you'll find just the right thirst-quenching beer on your German bike tour.
Traben Trarbach to Cochem – Wine Tour Extraordinaire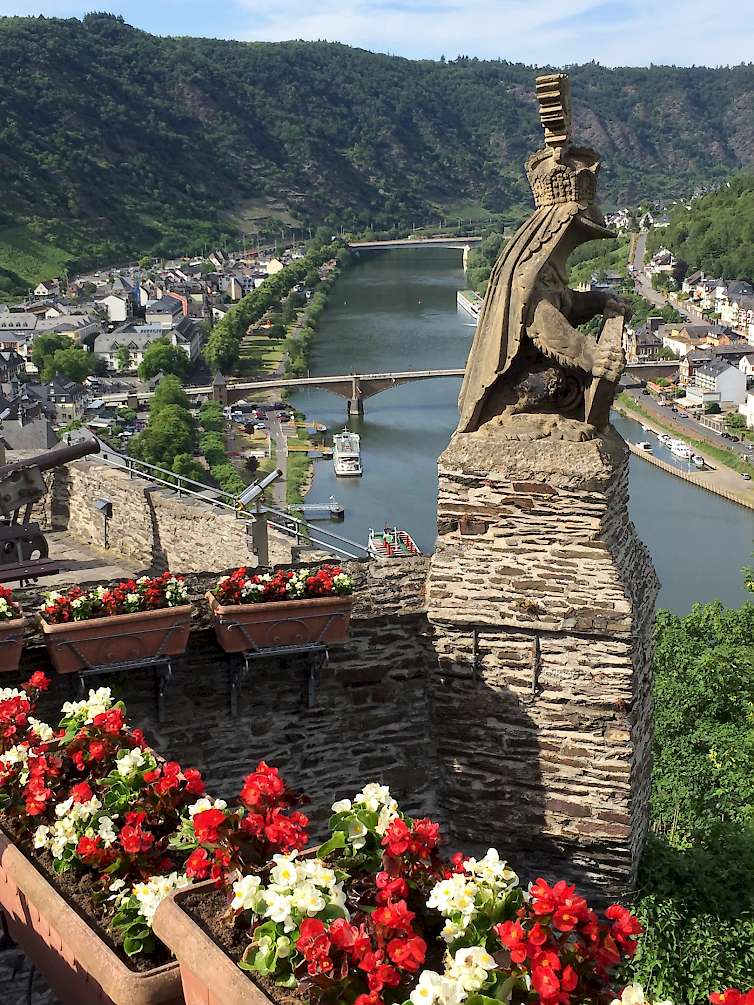 Wine lovers rejoice!! This day is for you. As you pedal your way through seemingly endless vineyards, you should take time to stop and taste the wine. Whether it's an afternoon wine break in Enkirch, a full-fledged wine tour in Zell or a vineyard wine tasting in Beilstein, you will fall in love with German wines and be thankful that they have amassed centuries of experience for producing some of the very best wines in the world.
Cochem to Koblenz – Castles of Germany
By now you've discovered your favorite German food, wine and beer. Today you'll have plenty of opportunities to revisit those gastronomic delights. But you're in for an extra special treat as you visit two of the loveliest castles in Germany.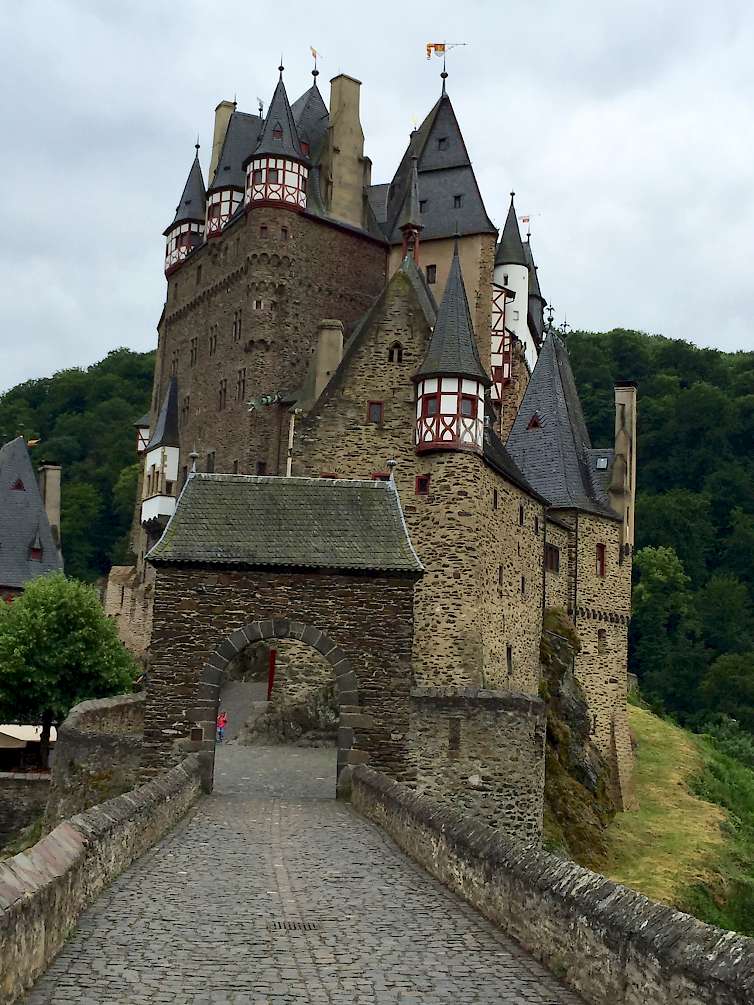 Start your day with a brief walk up to the Imperial Castle of Cochem. Originally built in the early 11th century, the restored castle itself is absolutely stunning. But the majestic views you experience on the way up to the castle provide their own rewards as you enjoy a panoramic vista of the Mosel Valley and the town of Cochem.
Further downriver, on the same side of the Mosel, is the fairy-tale castle known as Burg Eltz, one of the most beautiful fortresses in Germany if not the entire world. The hike up to Castle Eltz is a bit of a jaunt, but the spectacular views once you arrive are well worth the effort. Both the castle and surrounding landscape are absolutely amazing.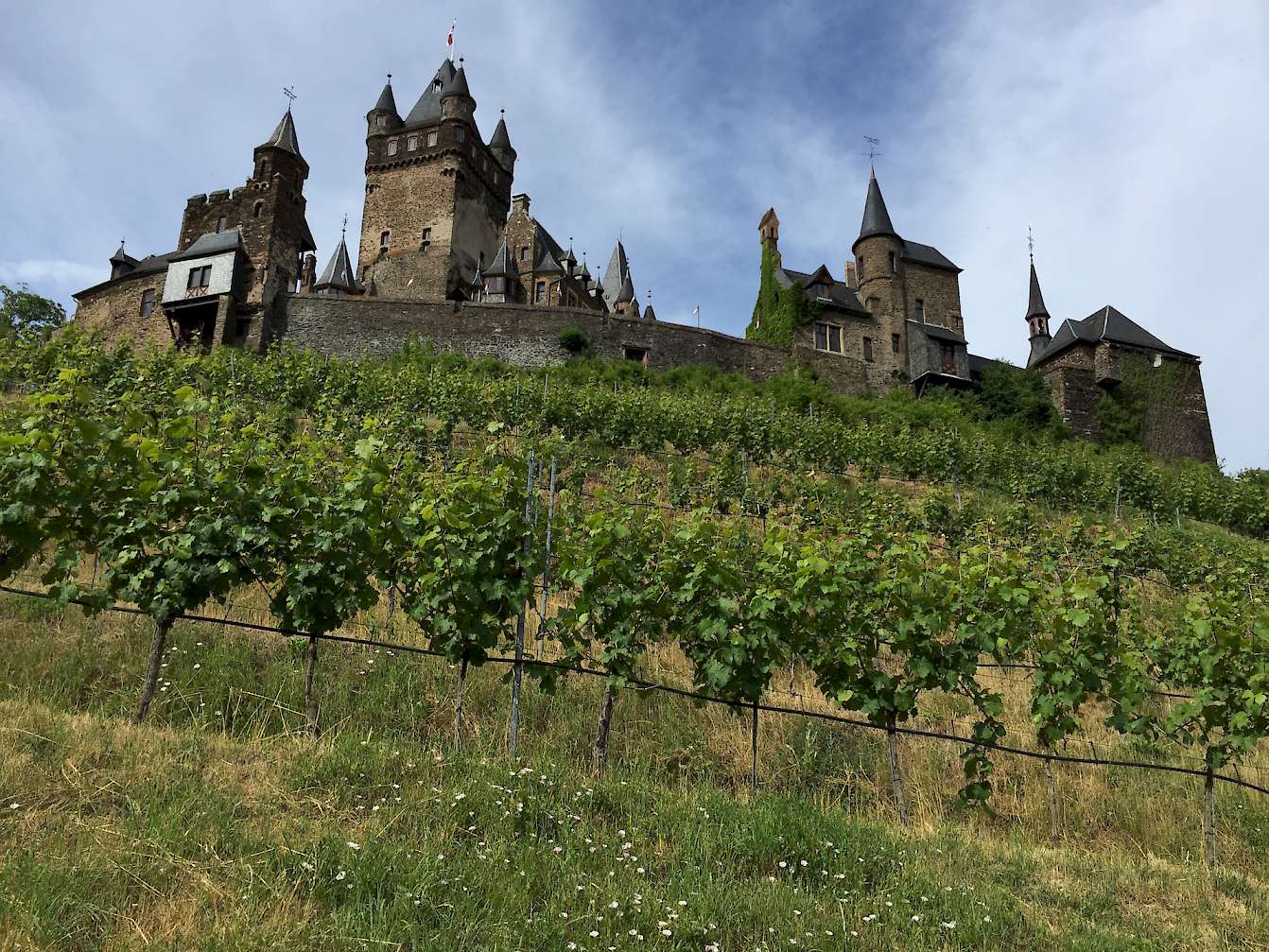 On your final leg of the journey towards Koblenz, you will have the opportunity to actually cycle right through a Castle in Kobern-Gondorf without ever leaving the bike path. Ultimately, you will reach Koblenz where you get the opportunity to explore the confluence of the Mosel and Rhine Rivers as well as visit the famed Deutsches Eck, explore the Central Rhine Museum, tour a brewery and inspect a wine village. Alas, your bike tour of the Mosel is over, but why stop here? As long as you're in the neighborhood, you might as well enjoy a bicycle vacation on the Rhine River.
---
Comments
Post Comment