Macedonia - Europe's Best Kept Secret
Magnificent Macedonia!
Who knew?
After more than a week exploring this emerging destination, I now know. This is an adventure seeker's paradise! There are biking and hiking trails to be explored, rock faces to climb, and river rafting to exhilarate. How about paragliding over unimaginable vistas? For those who are searching for culinary experiences, the wine and food is world renowned and award-winning. Prices here are among the lowest in Europe so travelers on a shoestring, take heart. Macedonia awaits.
Where is Macedonia? What is Macedonia? These were the questions I had before I left and what I discovered is one of Europe's best kept secrets.
Macedonia, located north of Greece, is tucked away in a corner of Southeast Europe, on the Balkan peninsula. Slightly larger than the state of Vermont, it was once part of the Socialist Federal Republic of Yugoslavia.
Is it a country or is it a region? I was confused as well. What is the historical and cultural legacy of Macedonia?
Macedonia is indeed a country, relatively new, having achieved its independence in 1991. It is also a region, part of the larger geographical region of Macedonia, considered to include parts of six Balkan countries: Greece, the Republic of Macedonia itself, Bulgaria, Albania, Serbia and Kosovo.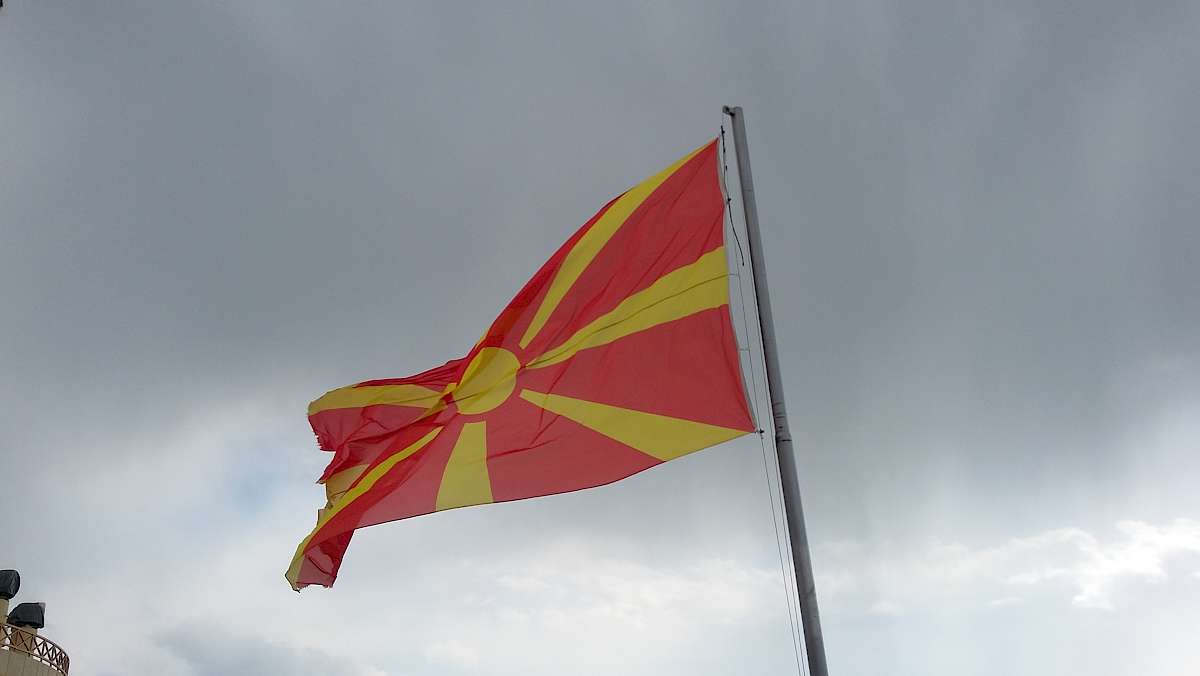 The complexity of the history and identity of this relatively new country is very difficult to grasp for an outsider. In ancient days, Macedonia was a powerful kingdom, known as Macedon, the result of the conquests of Alexander the Great. History testifies to his legacy. Today, there are disputes regarding the official name of the country and other heated political debates with Greece over historical and mythological origins. I found that the people I encountered take it all in stride and simply celebrate that what unites them as a nation is actually their diversity.
In my travels, my answers and understanding of this fascinating place came from a variety of sources. The country possesses a stunning and remote landscape, predominantly mountainous, dotted with ancient villages.
I found Macedonia here.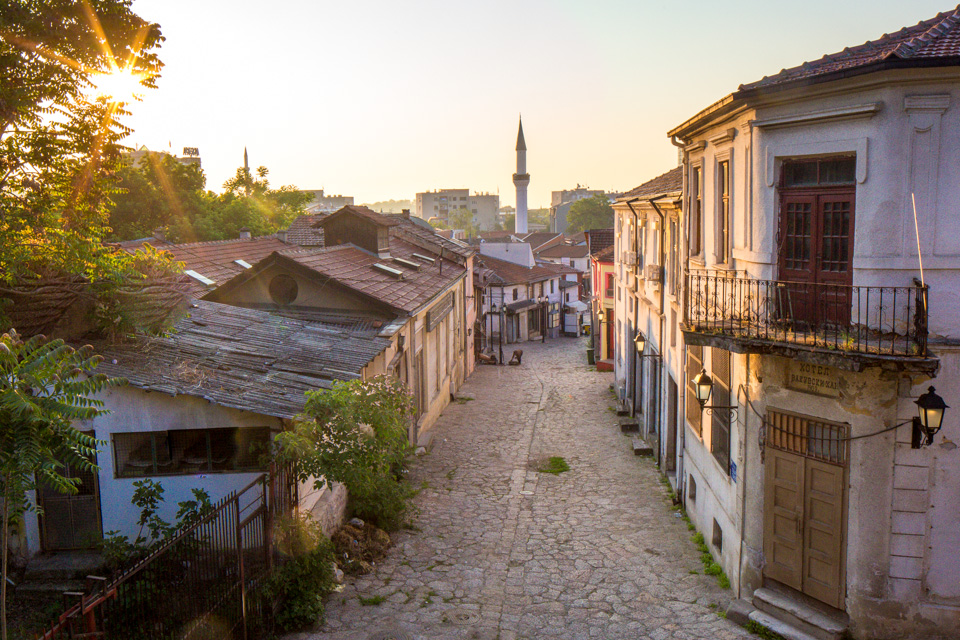 Photo courtesy: Andy Austin
I found Macedonia in the confusing but intriguing backdrop of Skopje, the capital of the country. This city has had a turbulent and tragic past; numerous invasions, a devastating and deliberate fire in 1689 that burned the city to the ground, and a destructive earthquake in 1960. Today the city is striving to catch up with other European hot spots. There is an ongoing project called Skopje 2014, which is still not complete and has been expensive and controversial. There are too many statues and monuments to count and numerous public buildings have been given a baroque facelift to instill a sense of national identity apart from Greece that is completely Macedonian. The effect is eclectic and even bizarre, but that is Skopje.

Click to enlarge

I found Macedonia in a monastery at the top of a mountain.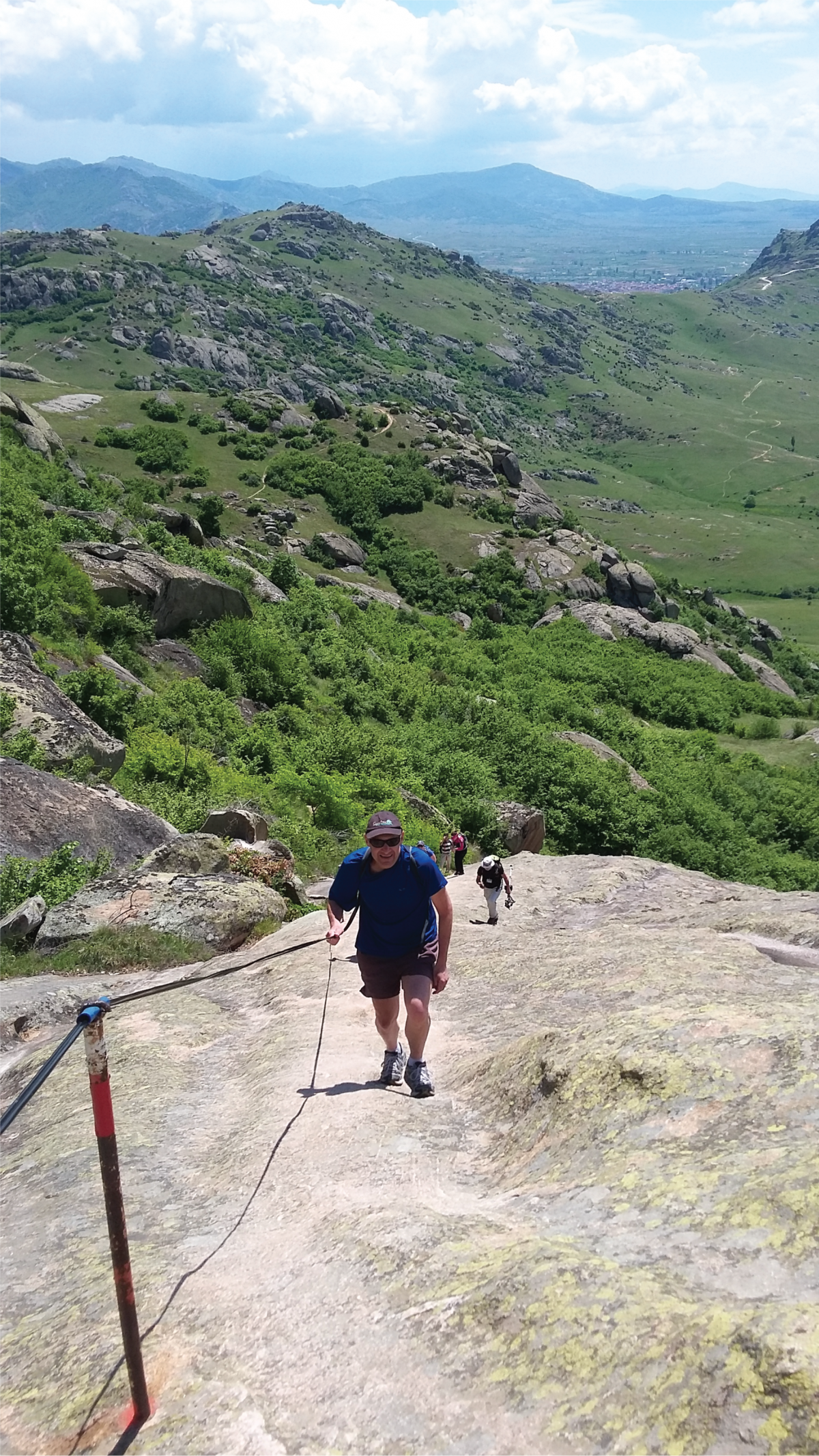 The hike there was a steep and rewarding 9 km climb on the trails of Zlatovrv Mountain. Treskavec Monastery, was for me, a physical representation of the complexity of this mysterious country.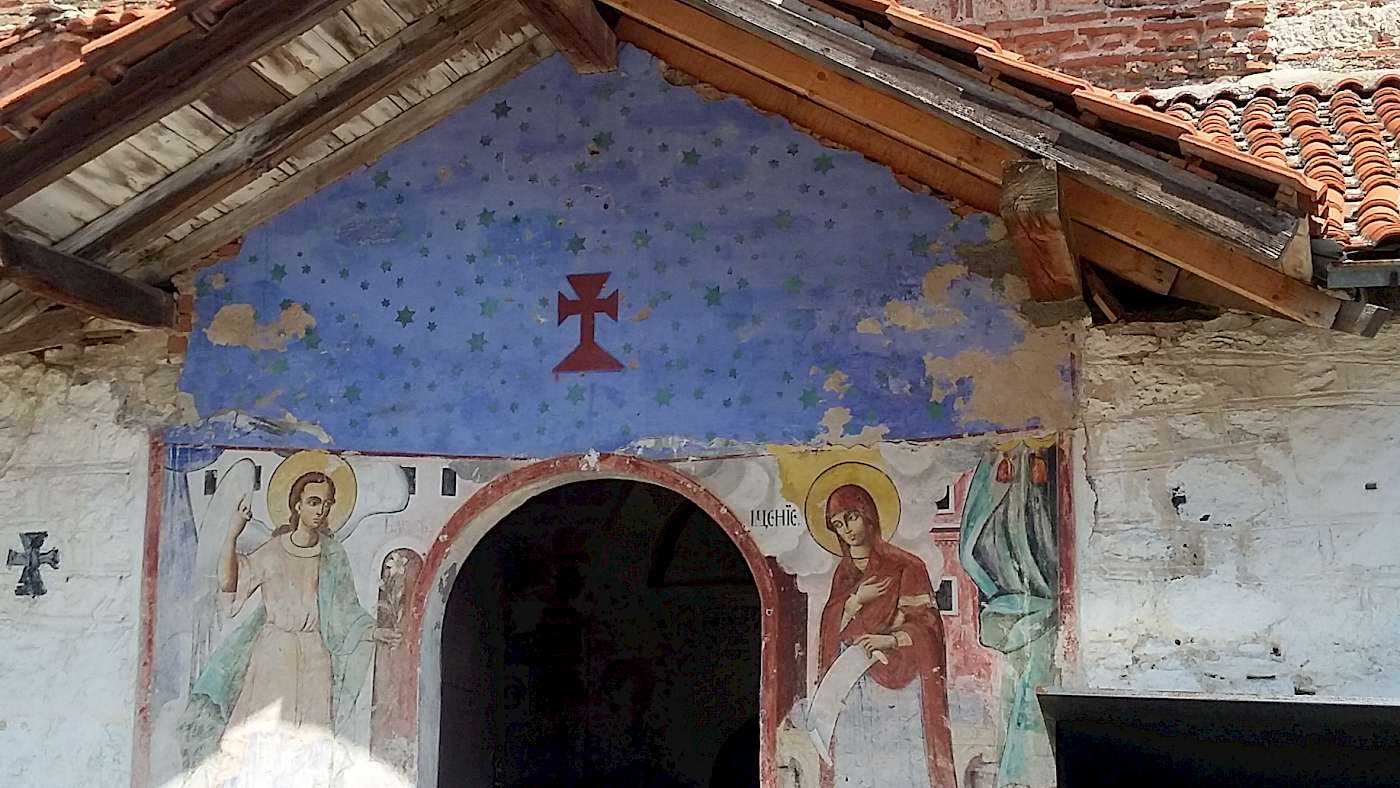 The lone monk who still remains on site told us that there is evidence from many centuries. It is thought that once a heathen temple existed here and the first Christian church on this site dates from the 5th or 6th century. Most of the church architecture visible today is dated from at least the end of the 12th and the beginning of the 13th century. Other parts of the monastery were built in the 14th century. There is a door from the 16th century and a wood carving from the middle ages. The wall paintings in the church are from different periods from the 14th through the 19th century.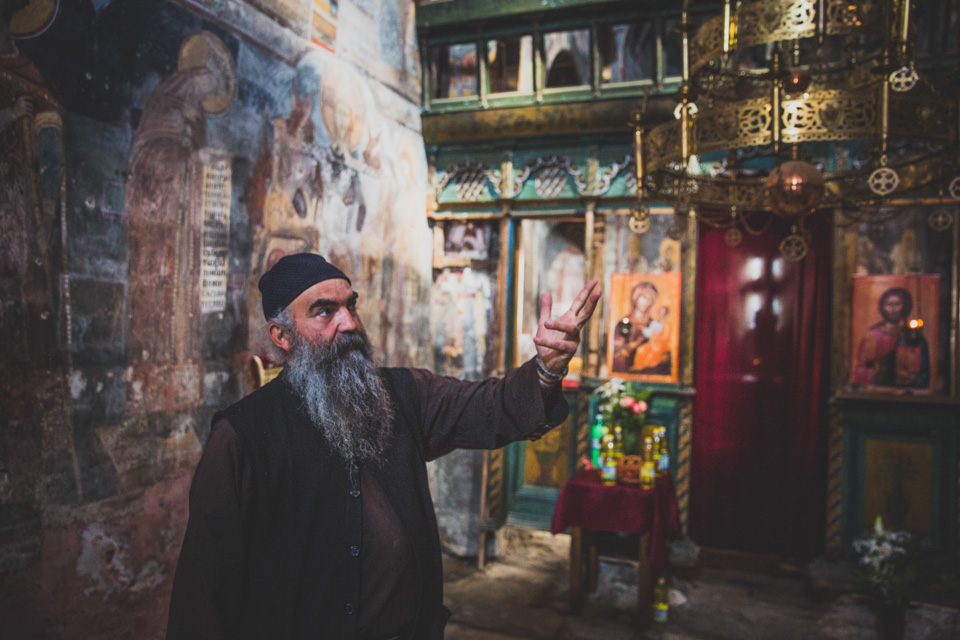 Macedonia monk. Photo: Andy Austin
As is true here in this monastery, where layers upon layers of history and culture are slowly being excavated and exposed, Macedonia too has many layers, each important to preserve. I found Macedonia in the home of a barrel maker who spent many years as a prisoner because of his anti-communist stance.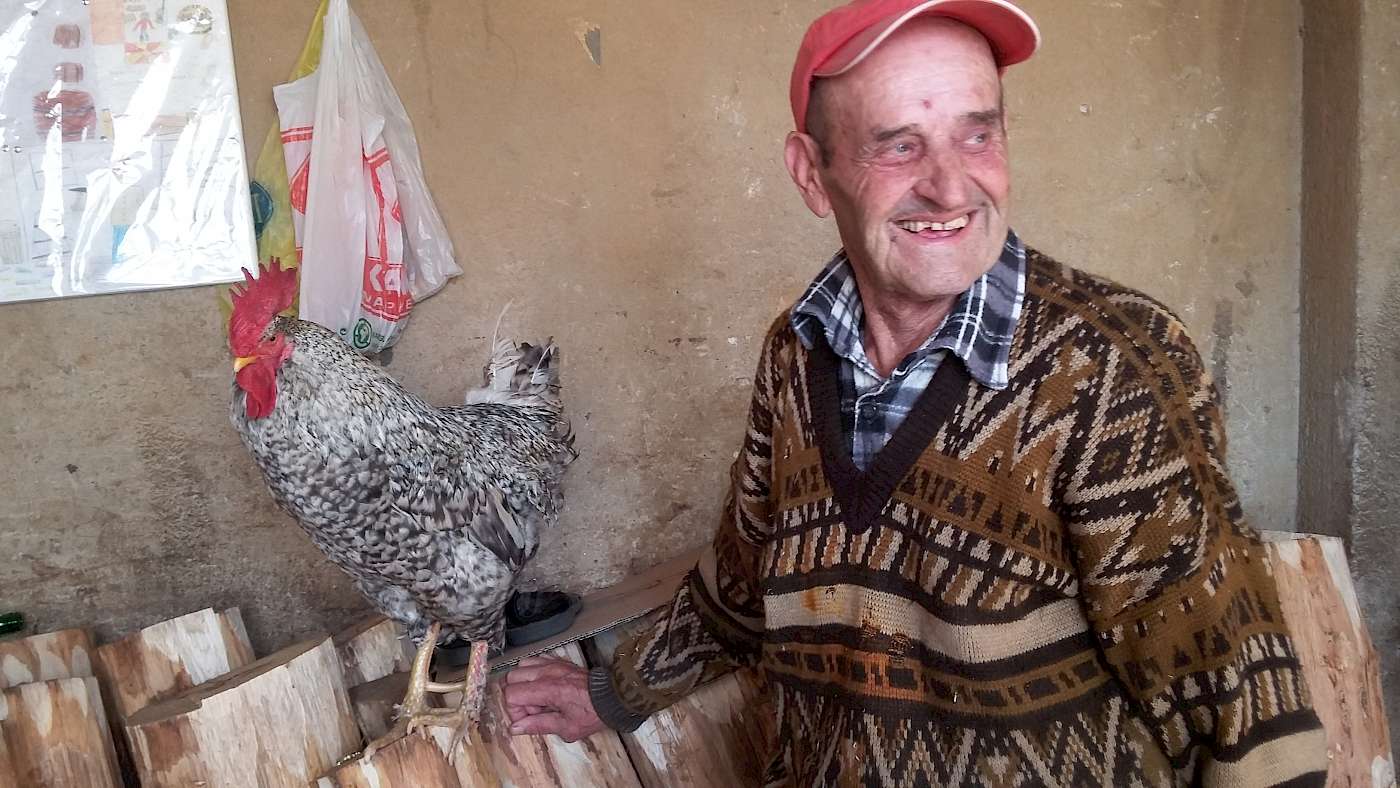 Local barrel maker
He emerged from this difficult experience with a strong faith and resilient spirit and the country too has emerged from Soviet influence, independent and eager to move forward.
I found Macedonia in the home of a sheep herder as I cycled the WW I trail.
Local sheep farm
Our small group was invited inside to sample homemade cheese, the taste of tradition.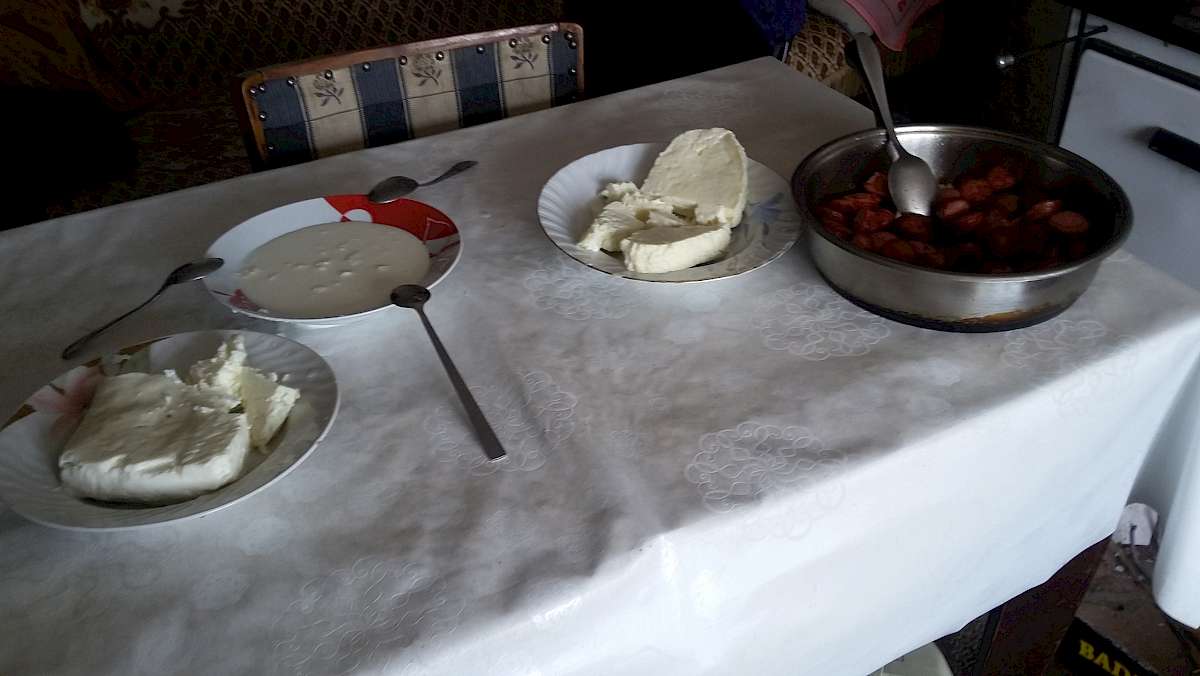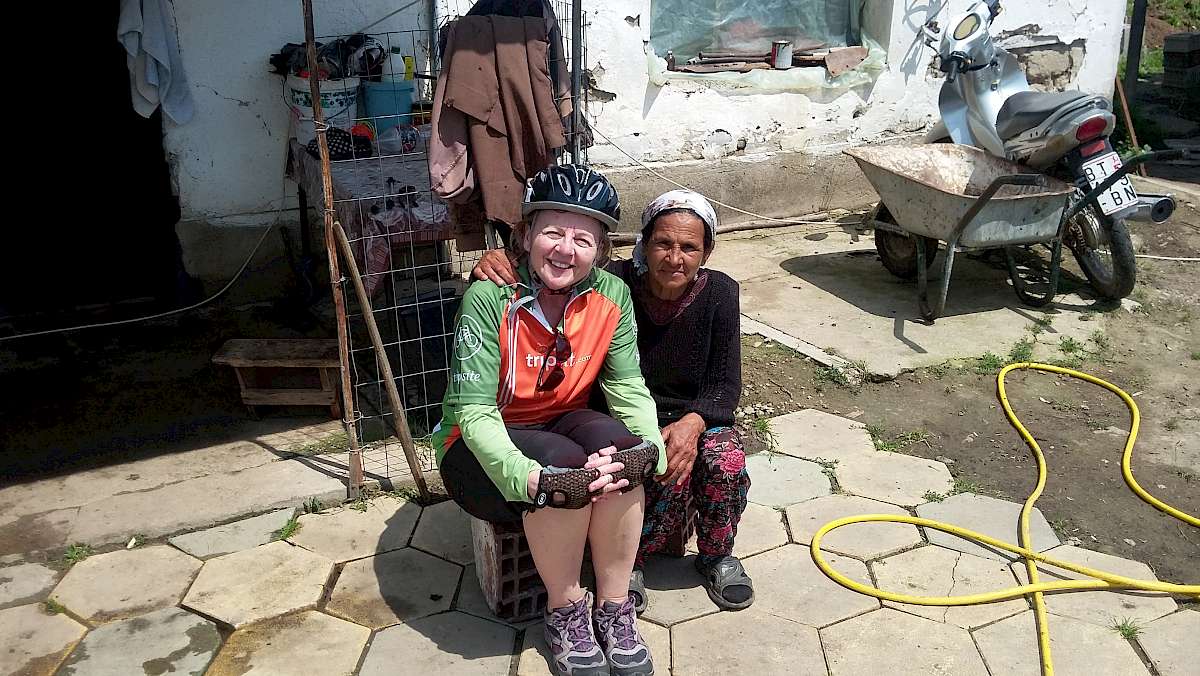 The Macedonian people love food, wine, and sharing it!
On this same day, we had lunch with two Serbian sisters in their simple home.

Lunch at local home
Shared home, food, and memories! The world is a small place indeed!
Macedonia is a food and wine connoisseur's paradise with the richness of the region's specialties and world renowned vineyards.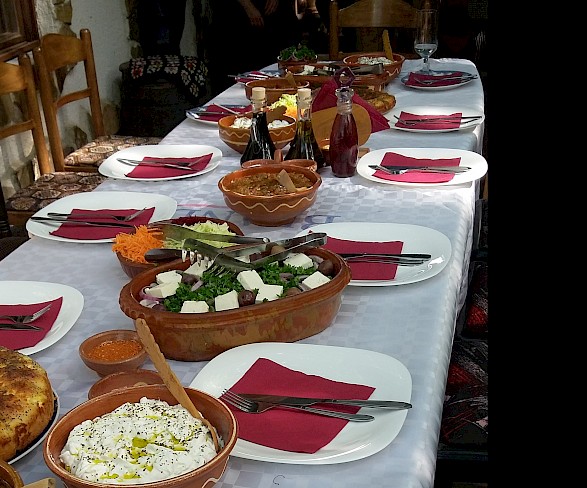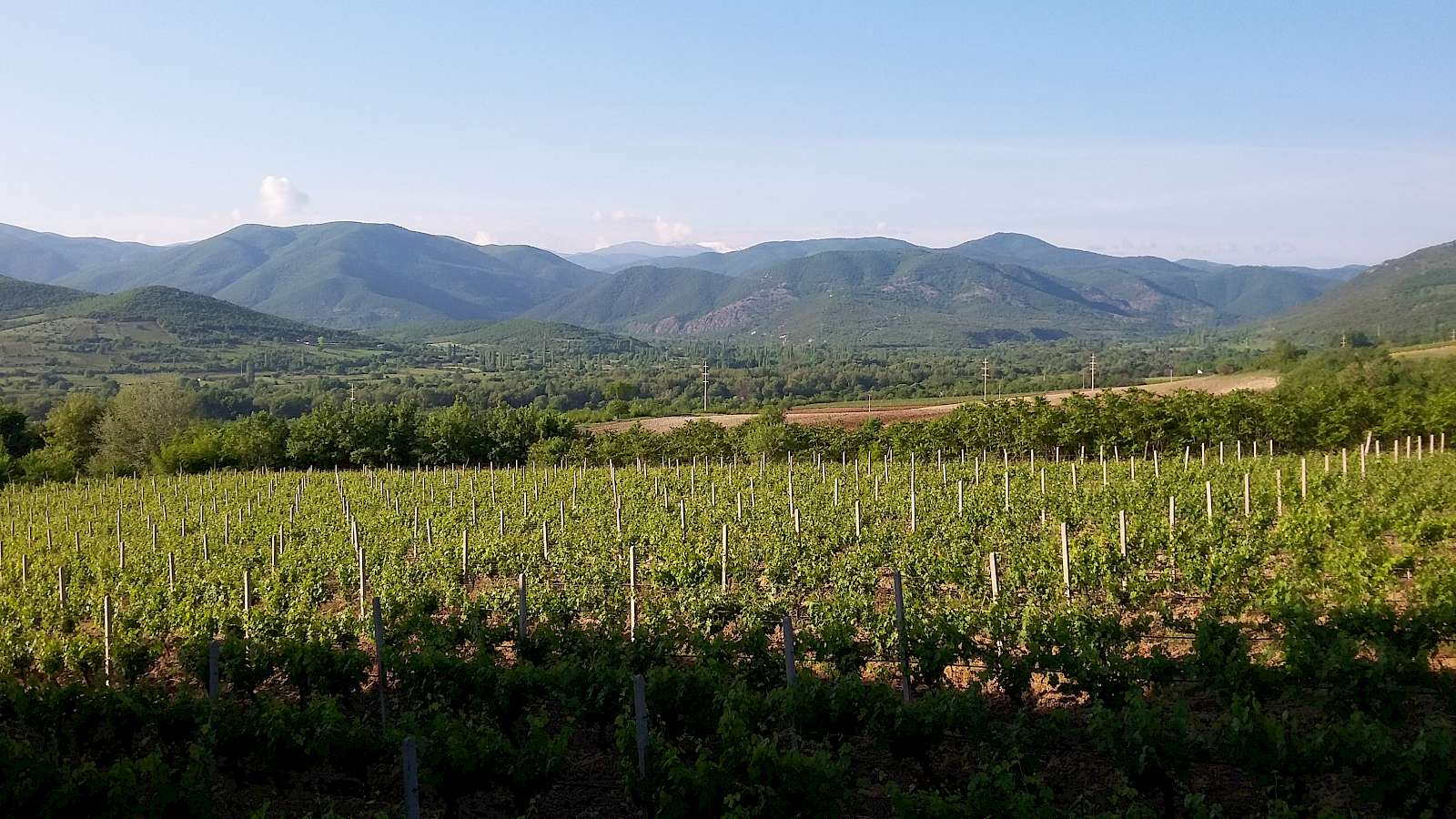 Vineyards!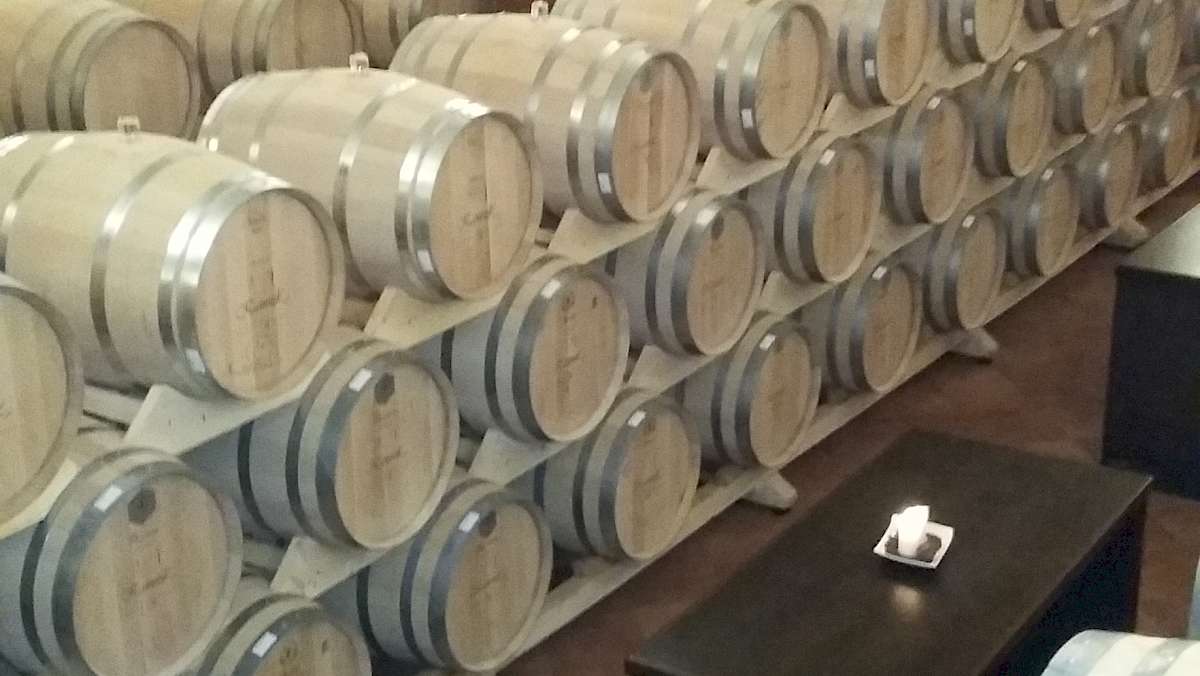 World-renowned and awarded winery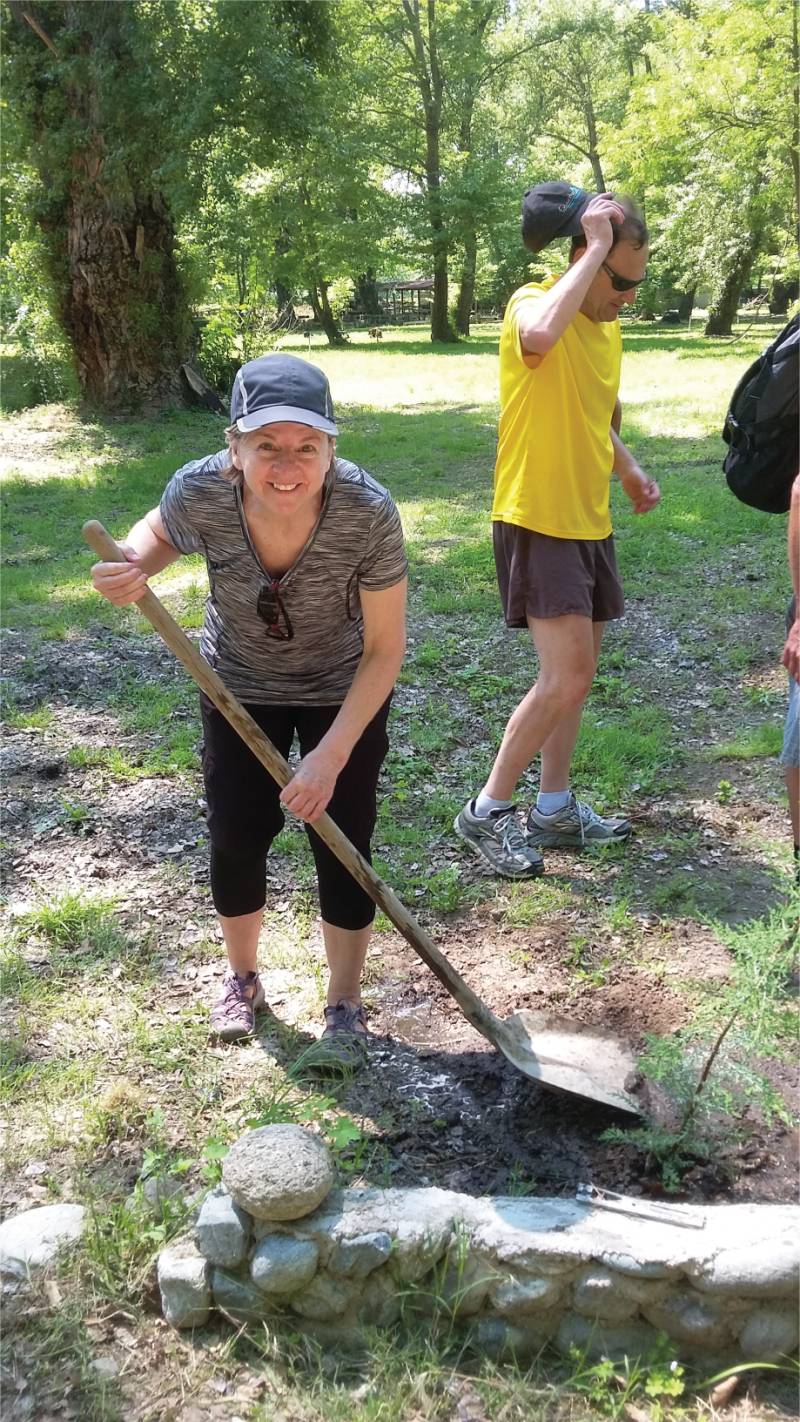 Planting a tree to celebrate responsible tourism
This is a developing destination that is embracing its potential. The emphasis is on responsible tourism; the enjoyment of the abundance of natural resources without exploitation and with a focus on preserving and enhancing.
I found my answers. I found Macedonia.
I believe that this country and the entire Balkans region is the next hot spot in adventure tourism. Macedonia is raw, authentic, and exhilarating. The mountains, the lakes, the rivers, beckon!
Up next, Croatia. I hope to recap soon my experiences and more importantly the relationships formed here in the Balkans with young entrepreneurs with a passion for adventure and cycling.,How about an Along the Danube Cycle Path in Serbia with river rafting? Incredible. Or, perhaps you would enjoy a luxury multi-sport adventure with culinary experiences but without the high-end prices you see everywhere?
I am off to cycle the Island of Brač.
More later.

Photo: Andy Austin

For an example of what Macedonia has to offer, check out our Magnificent Macedonia Bike Tour and Multi Adventure in Montenegro, Macedonia, and Albania.
---
Comments
Post Comment