More Than Travel: Greece
I arrived in Greece last Wednesday, crossing the border from Bulgaria, leaving lingering winter to enter emerging spring.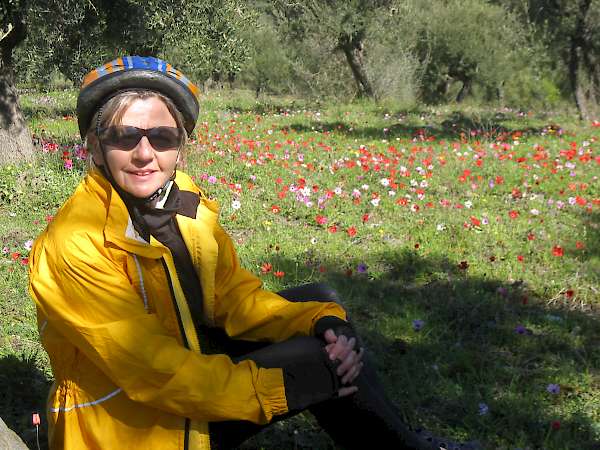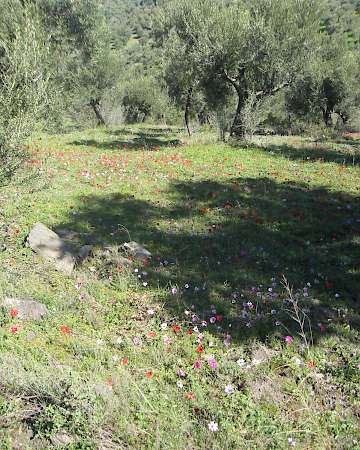 It is now Monday, our last cycling day. It was also the first day of rain. Helios, Greek God of the Sun, has been pleased with us!

We are a group of five. Four Canadians, consisting of a married couple and two men, all friends, our attentive Bulgarian driver and support, and me.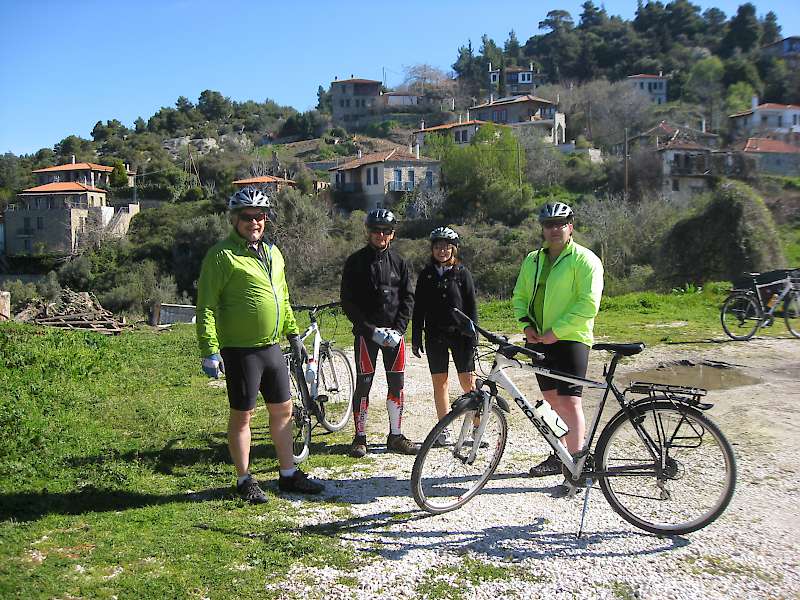 Four cycling comrades.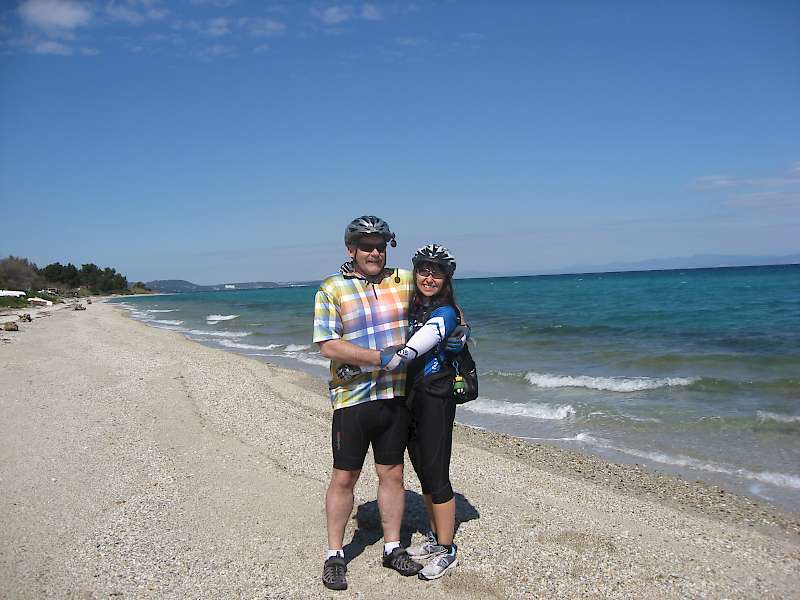 Bill and Norma. What better way to make a marriage strong than to cycle together?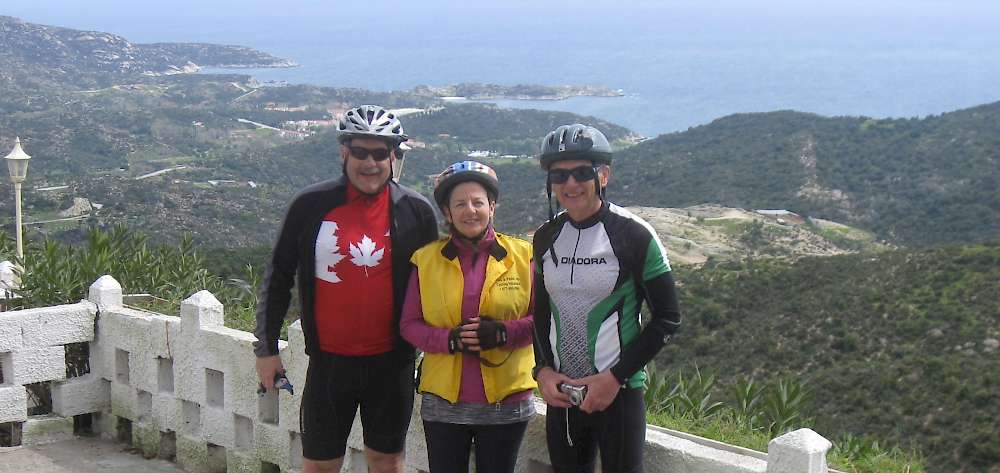 After a climb, wonderful (but cold) downhill will follow.
Our first cycling day was stunning. We climbed, our hungry Vitamin D starved skin soaking in the sun, and we feasted on mythological views. The blue of the sky and the sea, contrasted with the deep green of the pines, was like a banquet of colors for winter weary souls.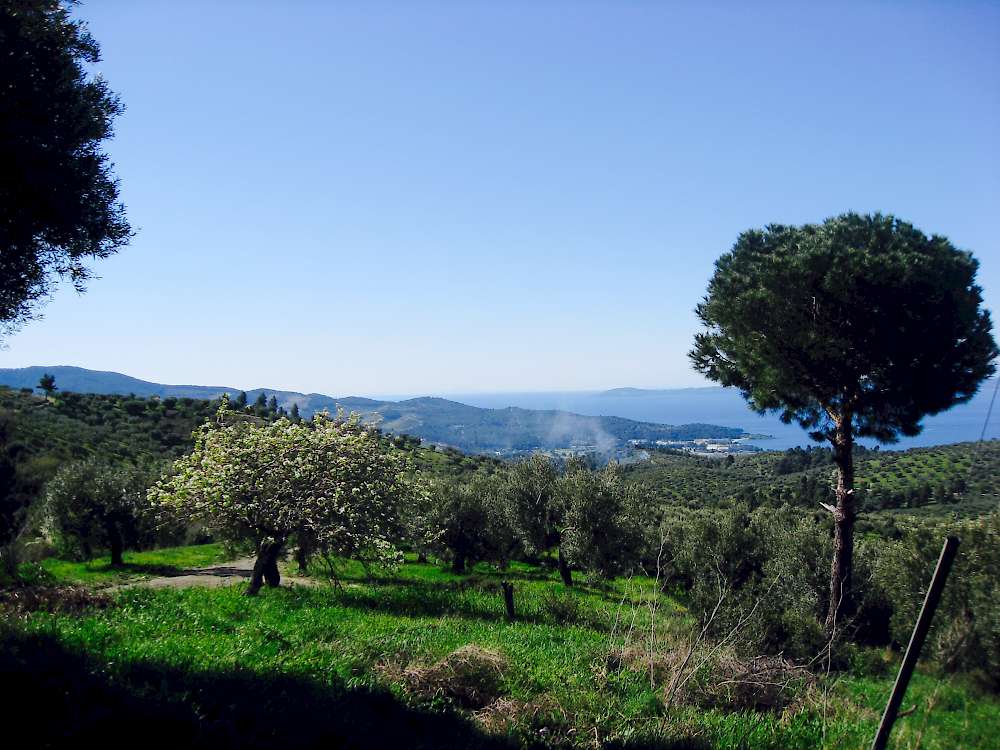 Intense colors are our constant backdrop.
In fact, this entire Halkidiki Peninsula Bike Tour is a smorgasbord for the senses. The wind sweeps up from the coast, sometimes gently, other times quite forceful, bringing the scent of the ocean and the aroma of early spring.
Our spinning wheels and occasional comments as we work the hills provide the soundtrack and the simple but elegant Greek cuisine is the reward at the end of the day.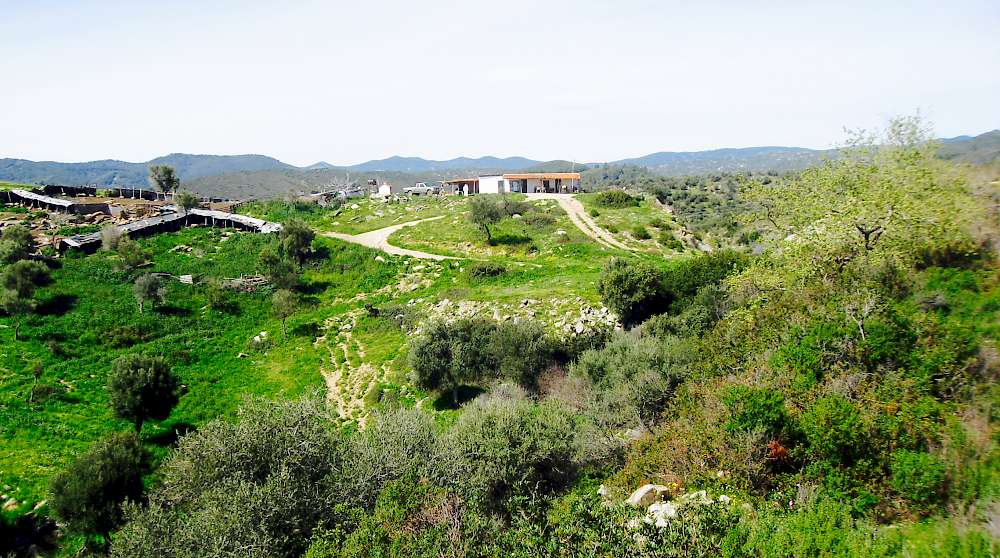 Greek goat farm. Thanks to the labor of these farmers we have the infamous Greek cheese and yogurt.
Our group has developed camaraderie as we pedaled. Cycling does that. You begin as strangers and end as friends. Our impromptu cycling picnics, sharing real Greek yogurt, goat cheese, bread, and fruit will be a cherished memory.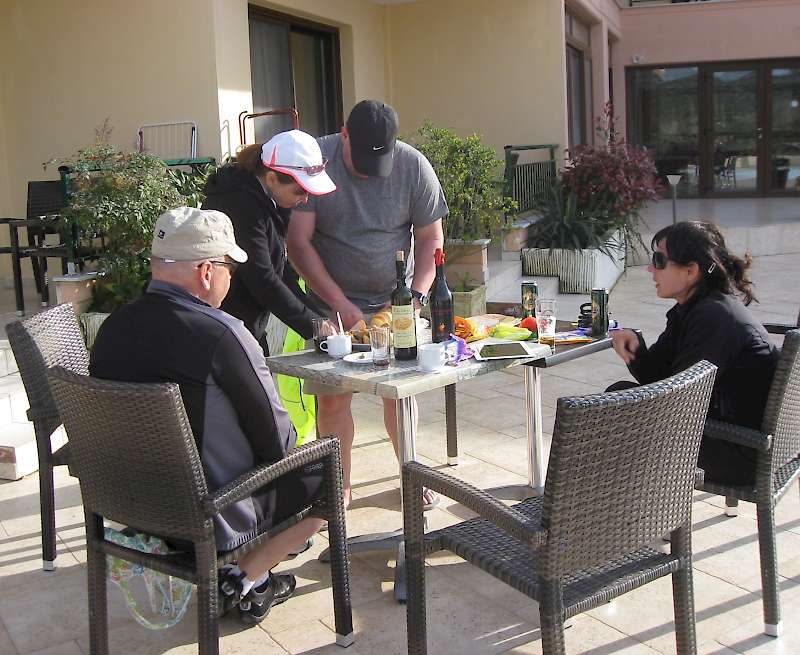 We have shared evening meals as well. One will order Moussaka, a dish all about layering, consisting of minced meat, zucchini, fried tomato, onion, garlic, cinnamon, allspice, and potato, finished off with a fluffy topping of cheese and béchamel sauce. Another will order Souvlaki, or grilled meat, the stuff of gyros, but did you know in Greece, your gyro does not come wrapped in flatbread unless you order it 'to go?' Throw in a skewer of grilled chicken, pork, and lamb and you have enough variety to form a true banquet. The Greek diet, full of color, flavor and simplicity, is the perfect example of traditional Mediterranean eating. I could live on the authentic Greek salad with bread and Tzatziki, the refreshing yogurt and cucumber salad.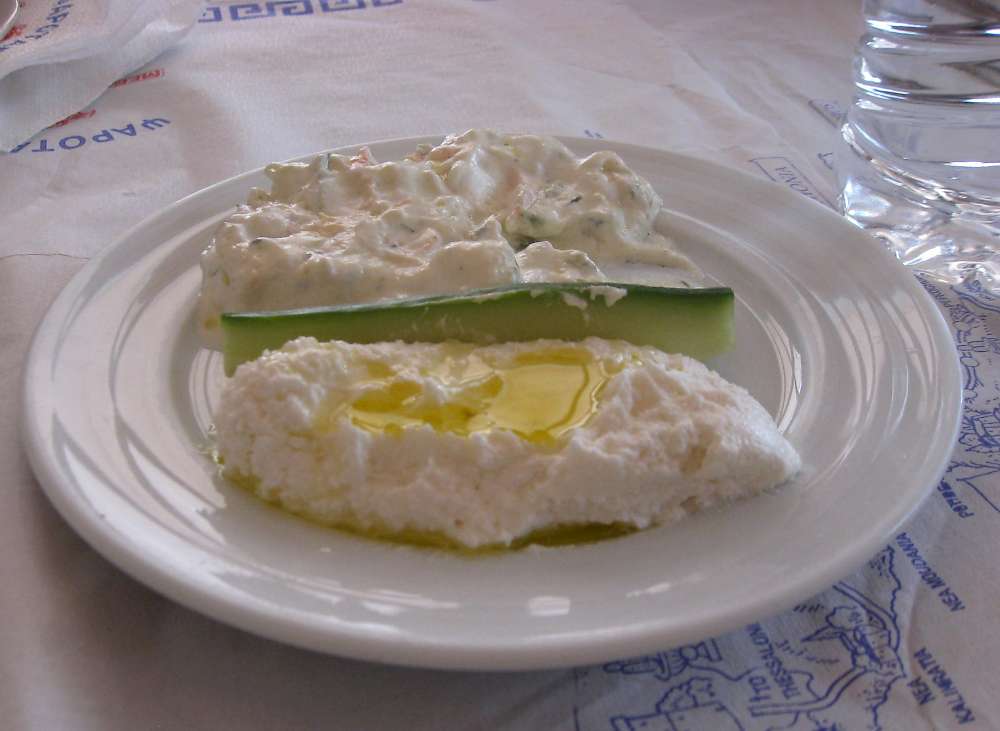 Greek restaurants always provide a little something on the house.
Here we have a feta cheese dip and yogurt dip to sample.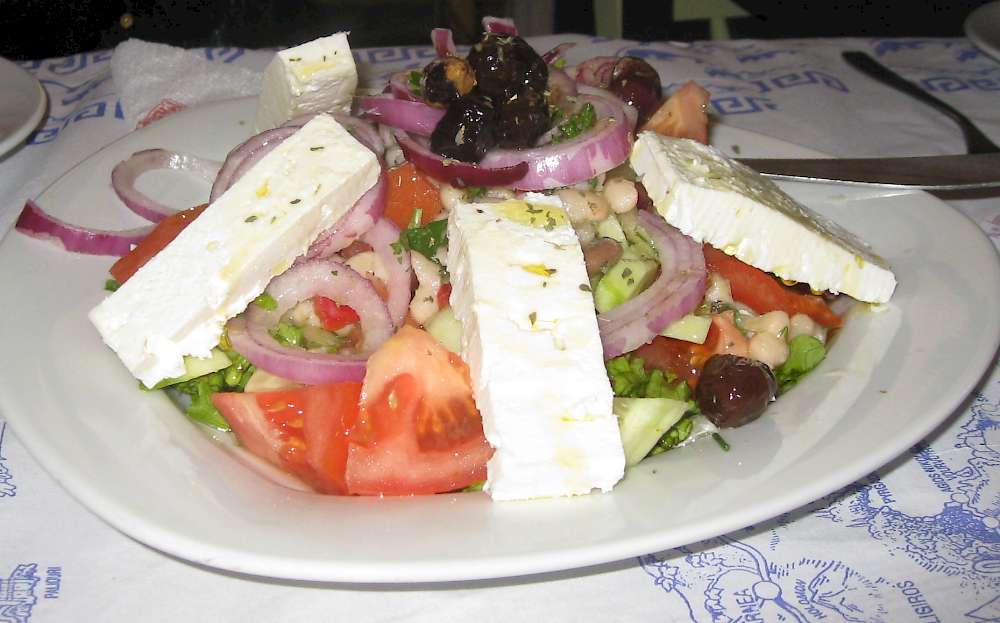 Greek Salad. There are variations of this famous dish.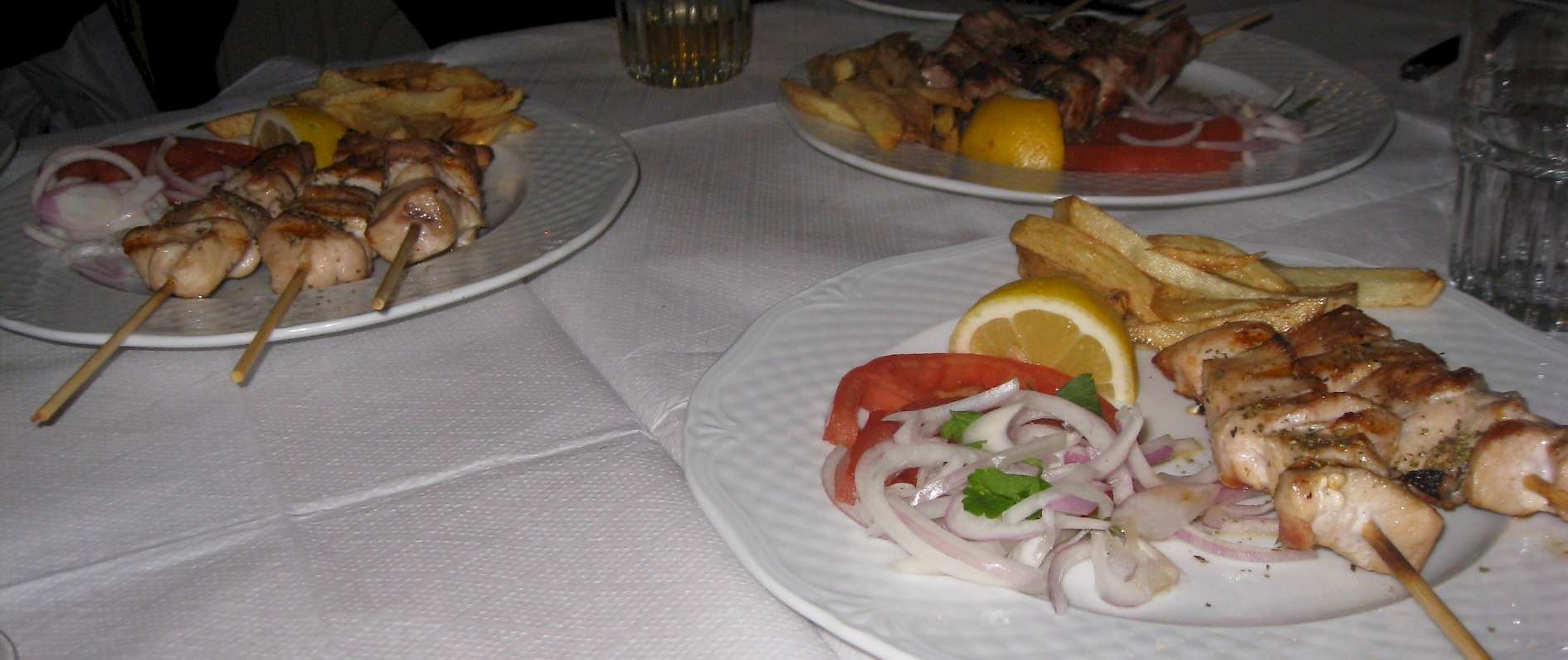 Grilled meat. No better way to sample a variety then to order several plates and share as a group.
Like the cuisine, the people are colorful, yet simple as well. We happened upon a workers' strike today but I would have thought it more a social gathering with the participants more interested in our van with bikes and gear than in their political statement. I think the Greeks live in the moment and who can blame them when the moment is sheer perfection.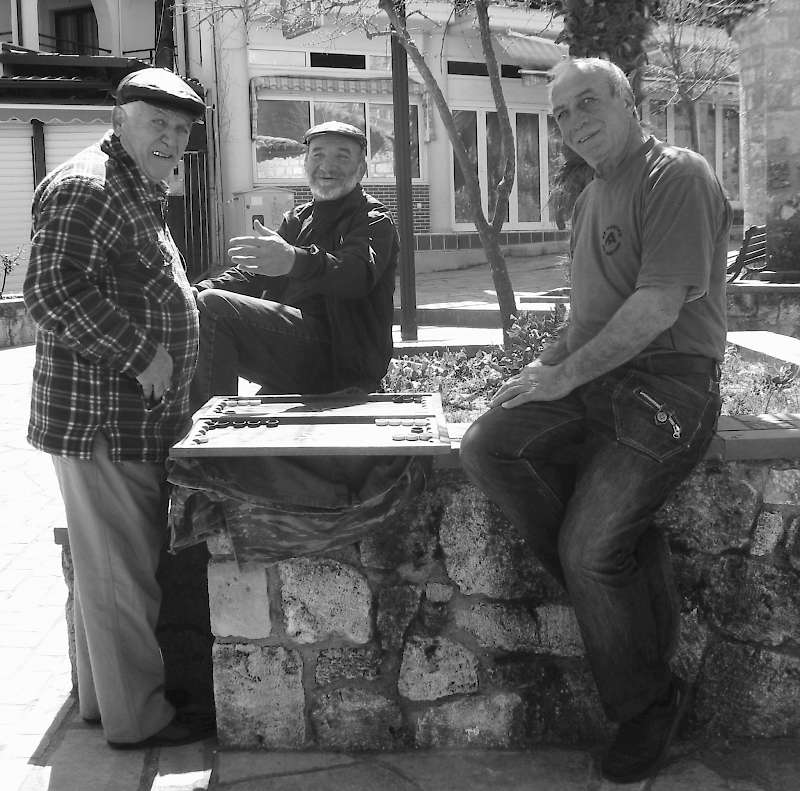 Tomorrow I board a plane for Frankfurt!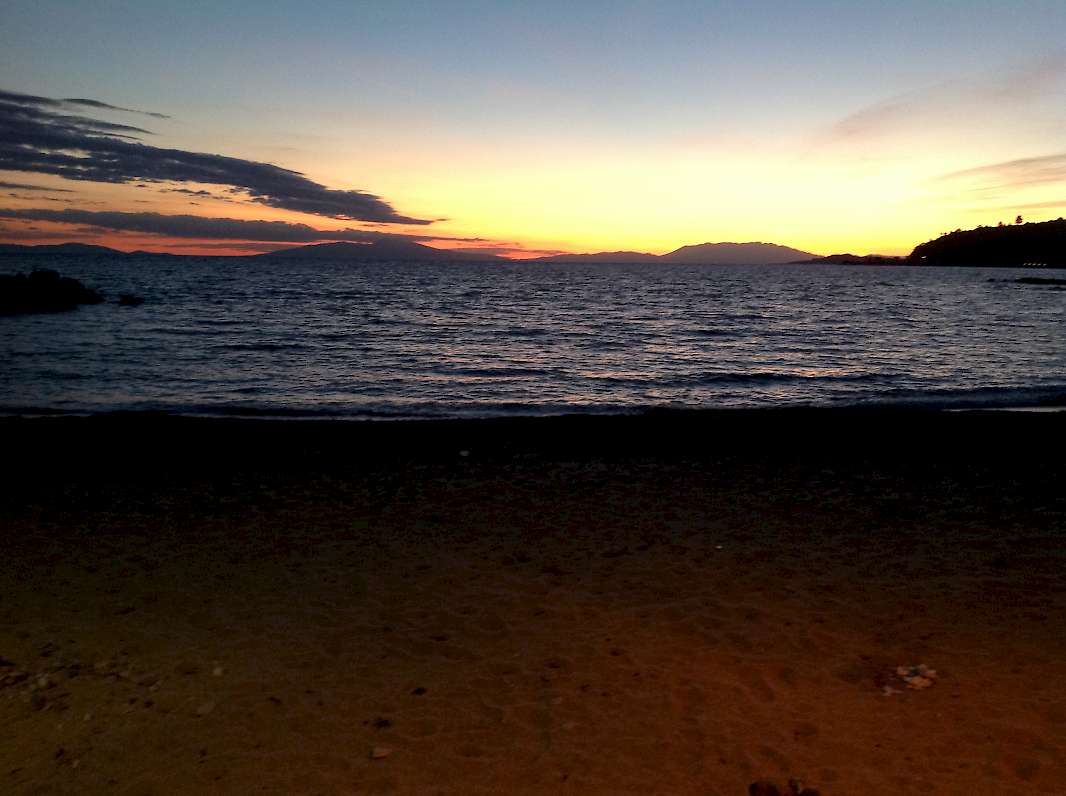 ---
Comments
Post Comment