Tripsite Traveler: Jedd and Michelle Chang
Our Top 5 Discoveries Biking Across Belgium and the Netherlands
This past summer was the first time my husband and I tried a self-guided bike tour. With plans to be in France for a family wedding, we wanted to take the opportunity to explore more of Europe. We landed on the one-week trip from Bruges to Amsterdam with my parents, Aunt, and Uncle, and we couldn't be happier with our choice.
Here are just five of the many highlights from our trip:
1. Fun, Built-in Fitness While Sightseeing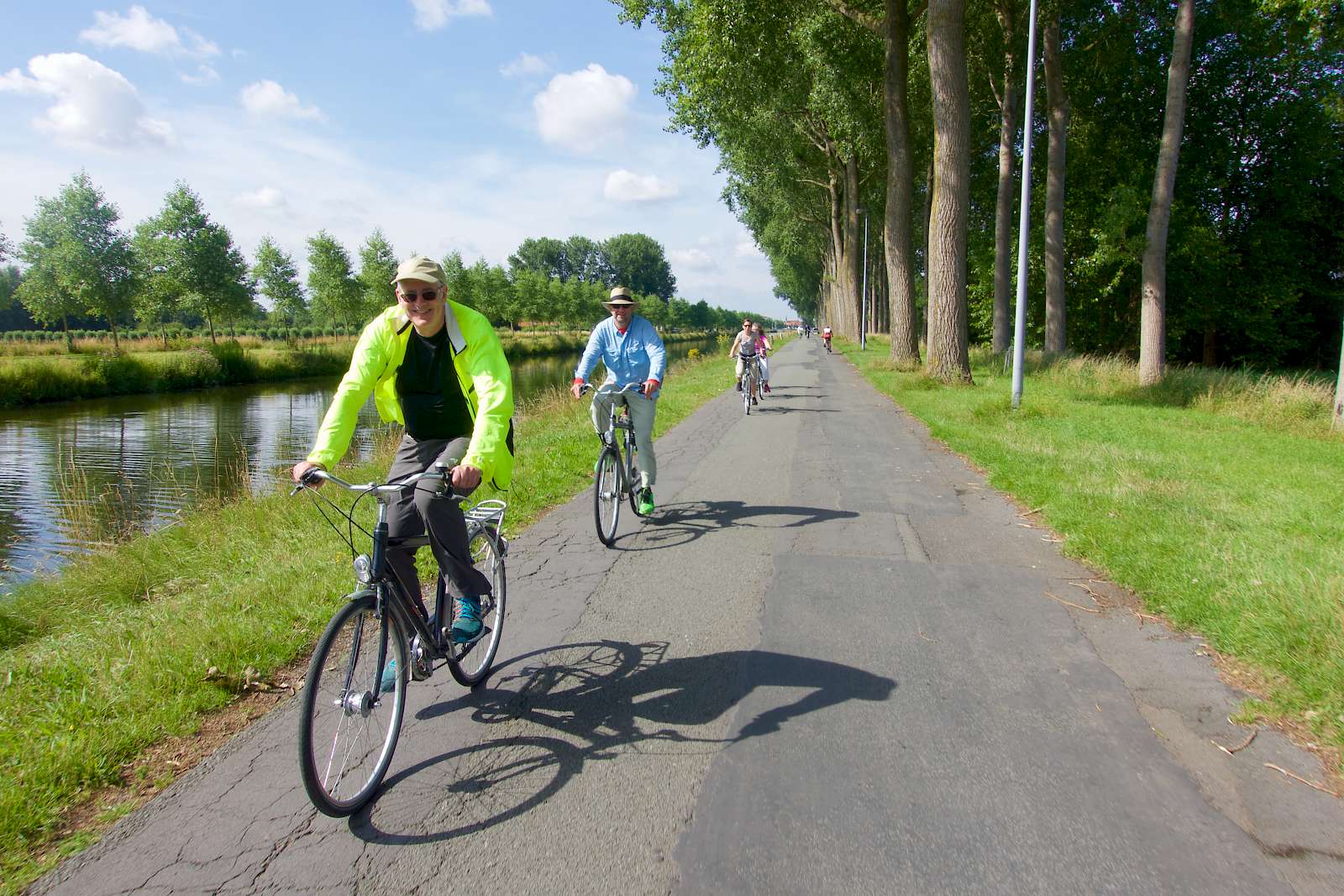 We're always active when we travel – going on walks and taking daily jogs to explore new places, but biking more than 30 miles per day for six days straight was uncharted territory. The Bruges to Amsterdam trip turned out to be just right. Enough mileage to feel like we accomplished something each day, but very manageable for us not-so-hardcore folks, all while getting to see and explore a new country. A win-win!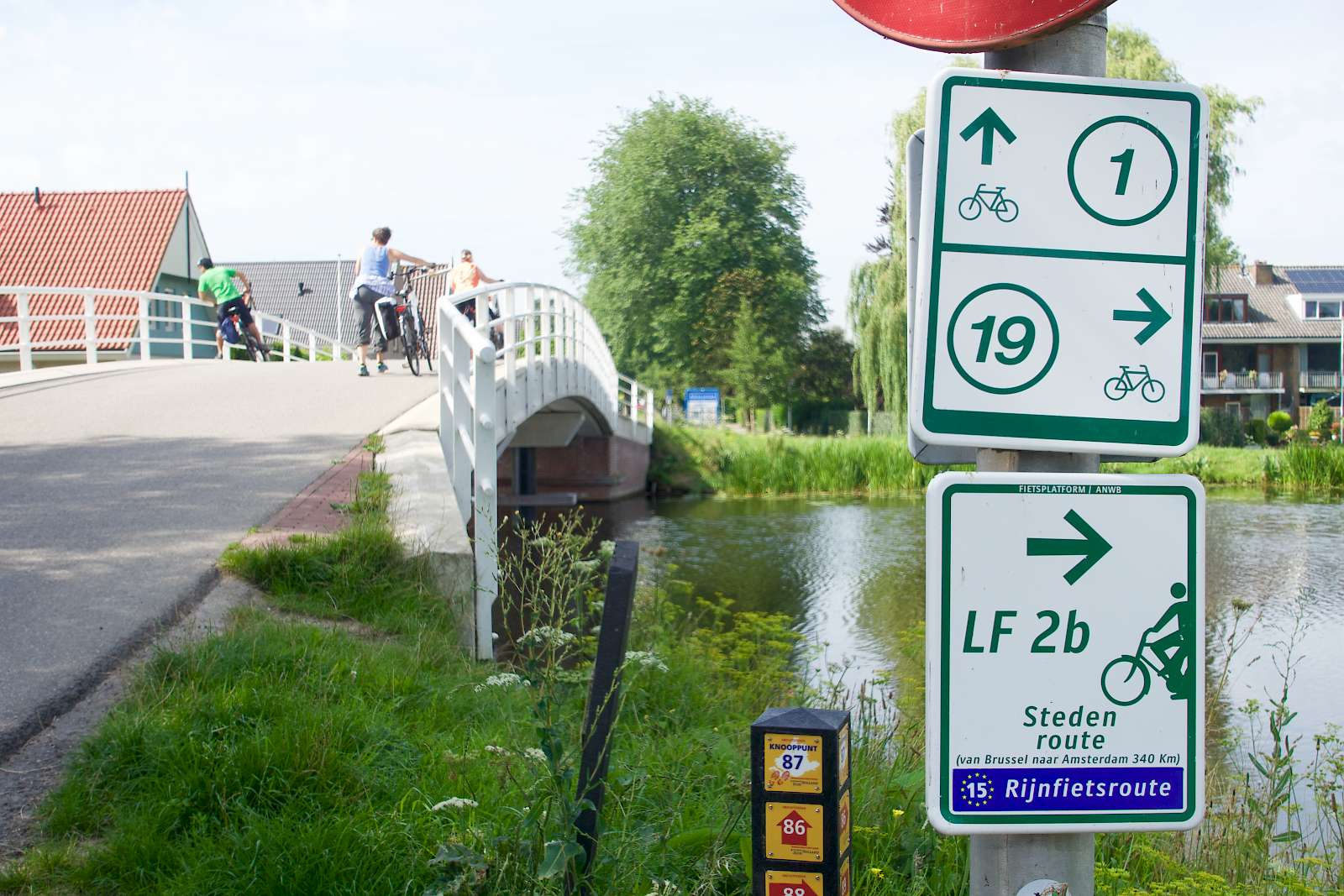 Wayfinding signs along the bike paths in Holland
Belgium and Holland have a beautiful network of maintained, sign-posted bike paths. And it's almost completely flat the whole way, which is great! With the ability to set our own pace and schedule, we were free to stop as little or as much as we wanted. Typically, we spent about six or seven hours "on the road," including lunch break, snack breaks, and sight-seeing along the way.
Changes in scenery were constant, from the farmlands to the coast and all the little towns and neighborhoods in between. We soaked it all in, captivated by the many vignettes of Belgian and Dutch life we got to witness as we pedaled.
2. Bruges – A World Class Destination
Bruges
This is the hidden gem of European cities in my book. And what better place to launch our trip? We knew very little about Bruges (also known as Brugge) before arriving, but thankfully, we took the opportunity to stay a few extra nights before starting our journey.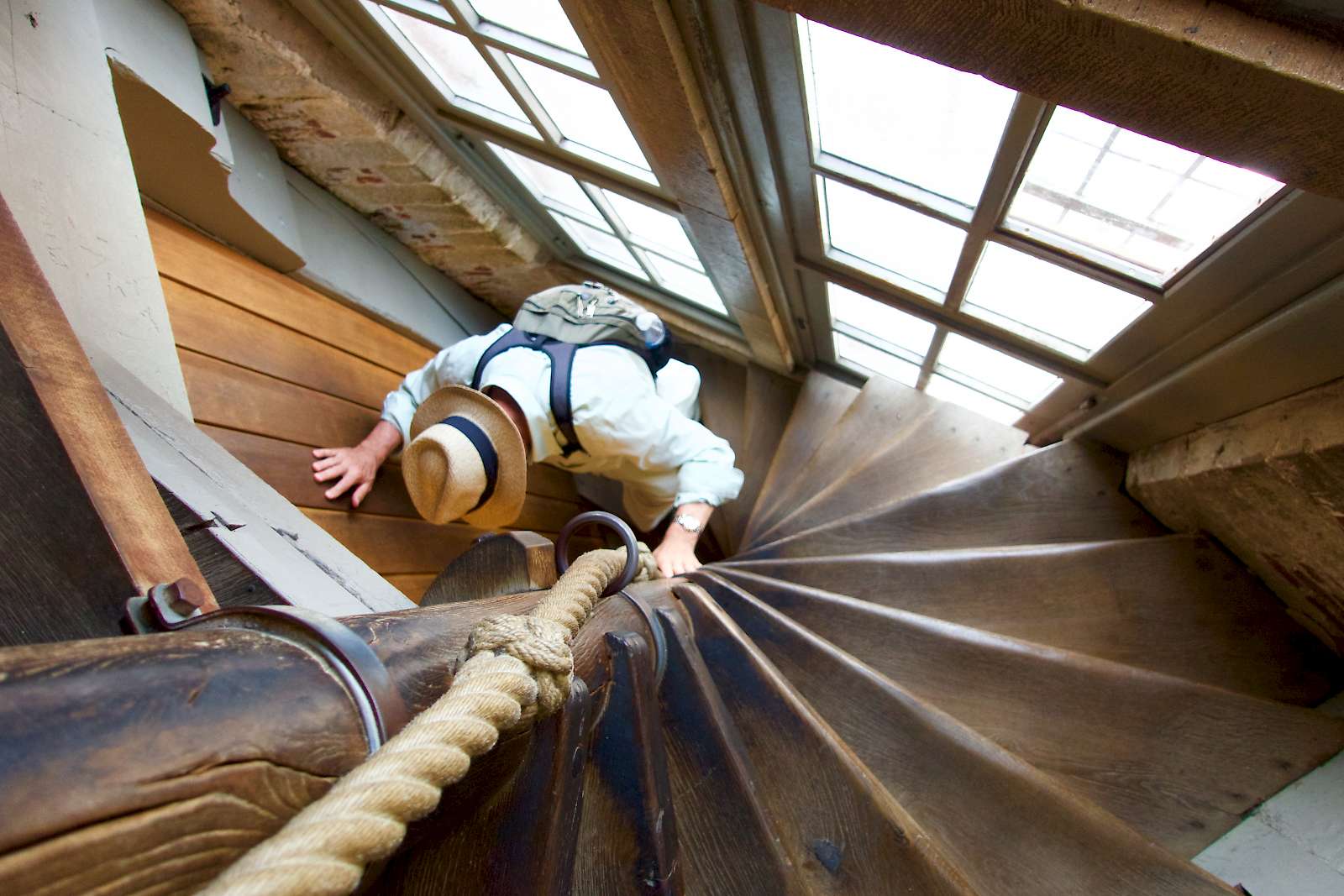 Descending from the Belfry tower on the town square

Its unique history as a commercial and cultural capital that completely stagnated has resulted in well-preserved medieval architecture, cobblestone streets, and charming canals. It's no wonder the entire city center is a UNESCO World Heritage site!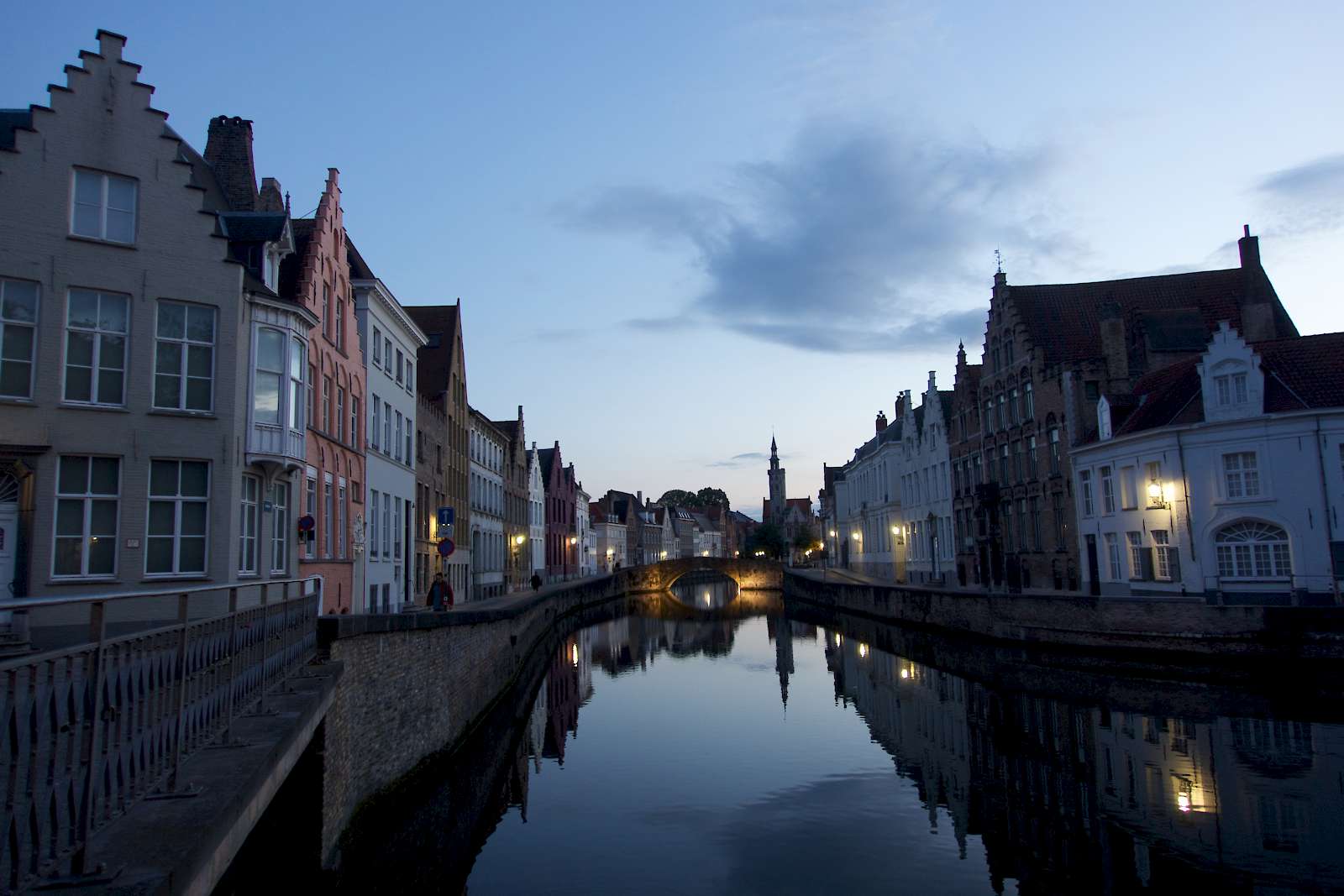 Bruges neighborhood in the evening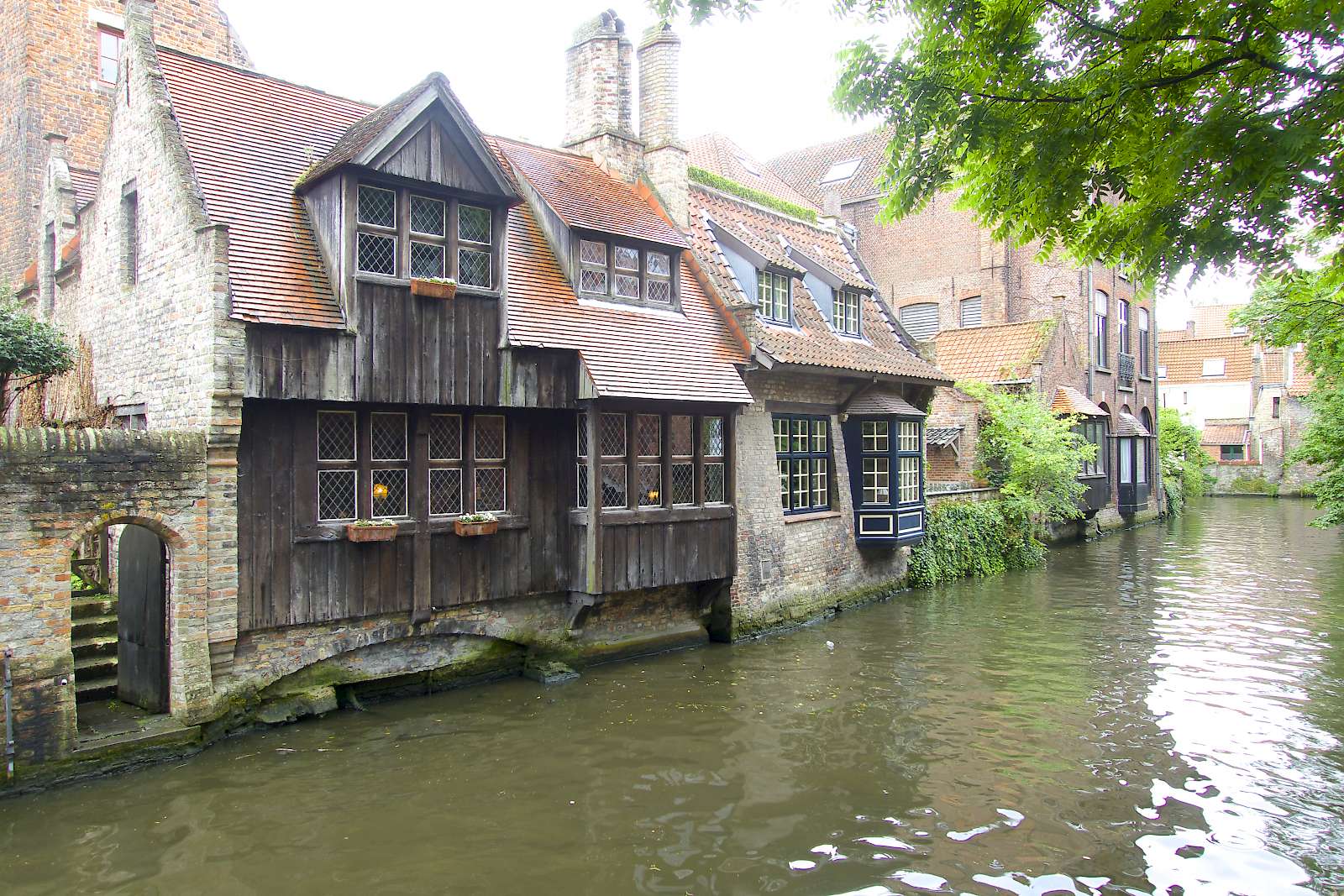 Canal-side living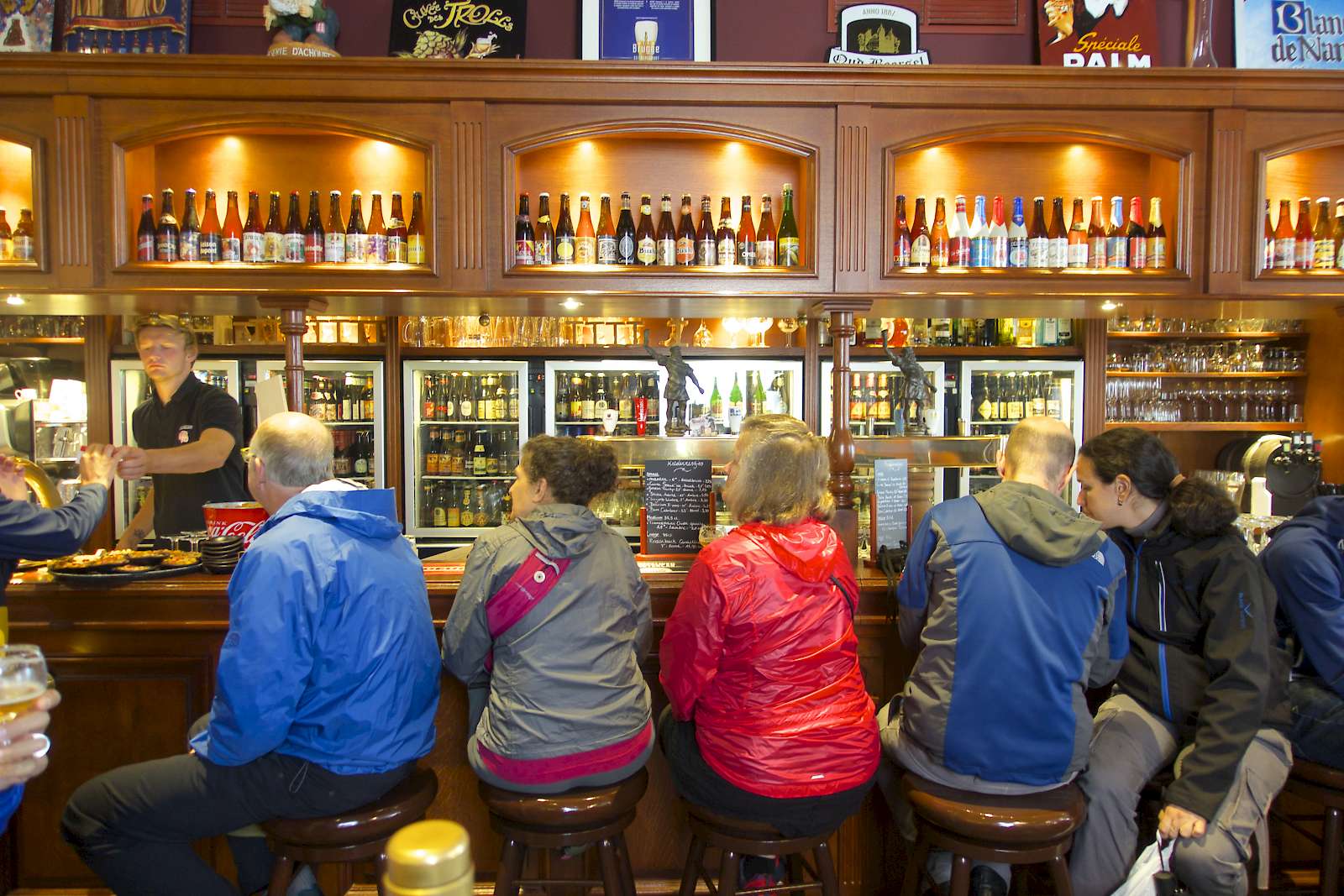 Sampling Belgian beers
3. Willemstad – The Tiny Charmer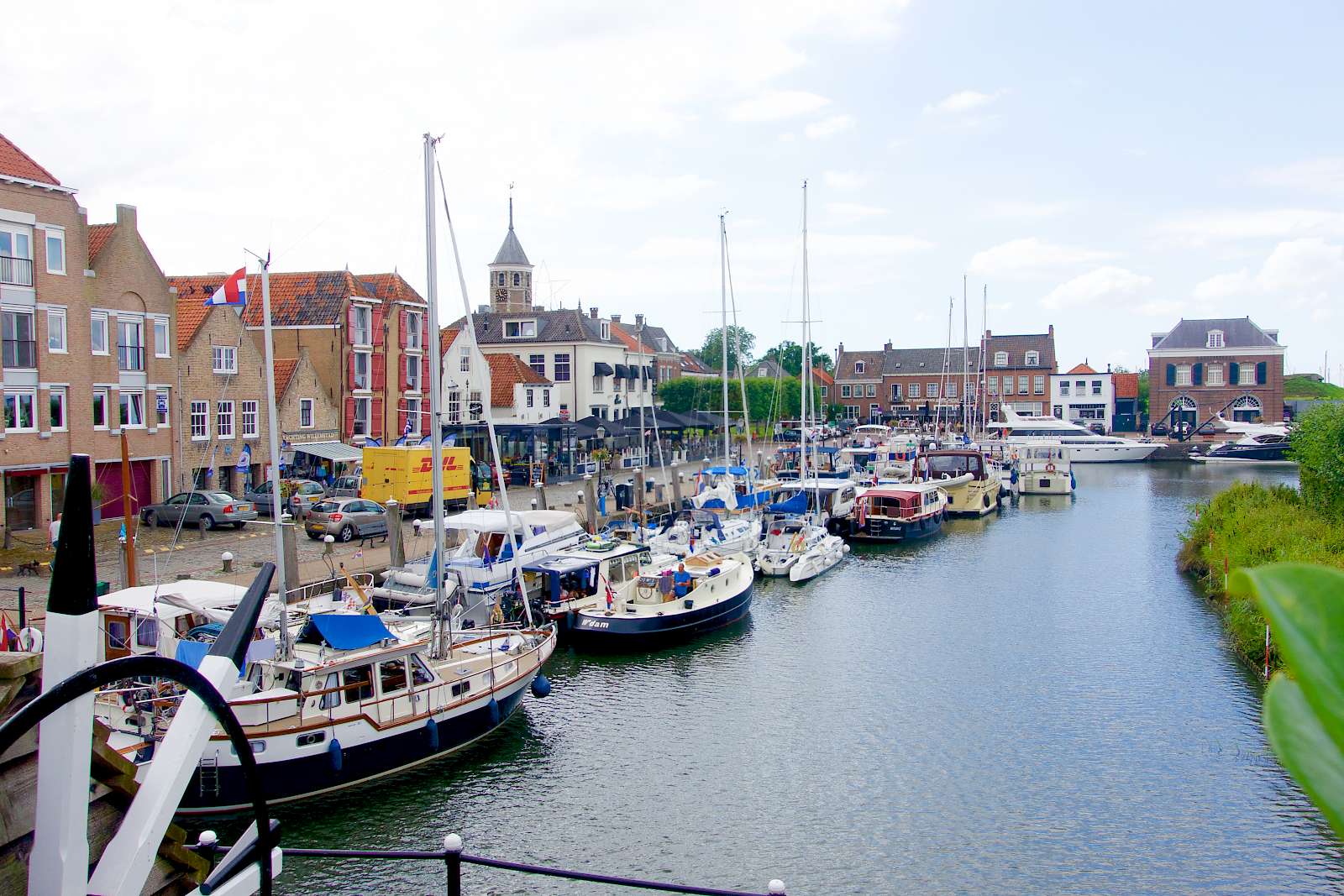 |

Willemstad Harbor
On our second day of riding, we arrived in the small, historic town of Willemstad and were instantly captivated. Among the many interesting Dutch towns we passed through, this was one of our favorites; and we got to stay there overnight! Our little hotel had a prime location on the corner of the gorgeous main square and town harbor.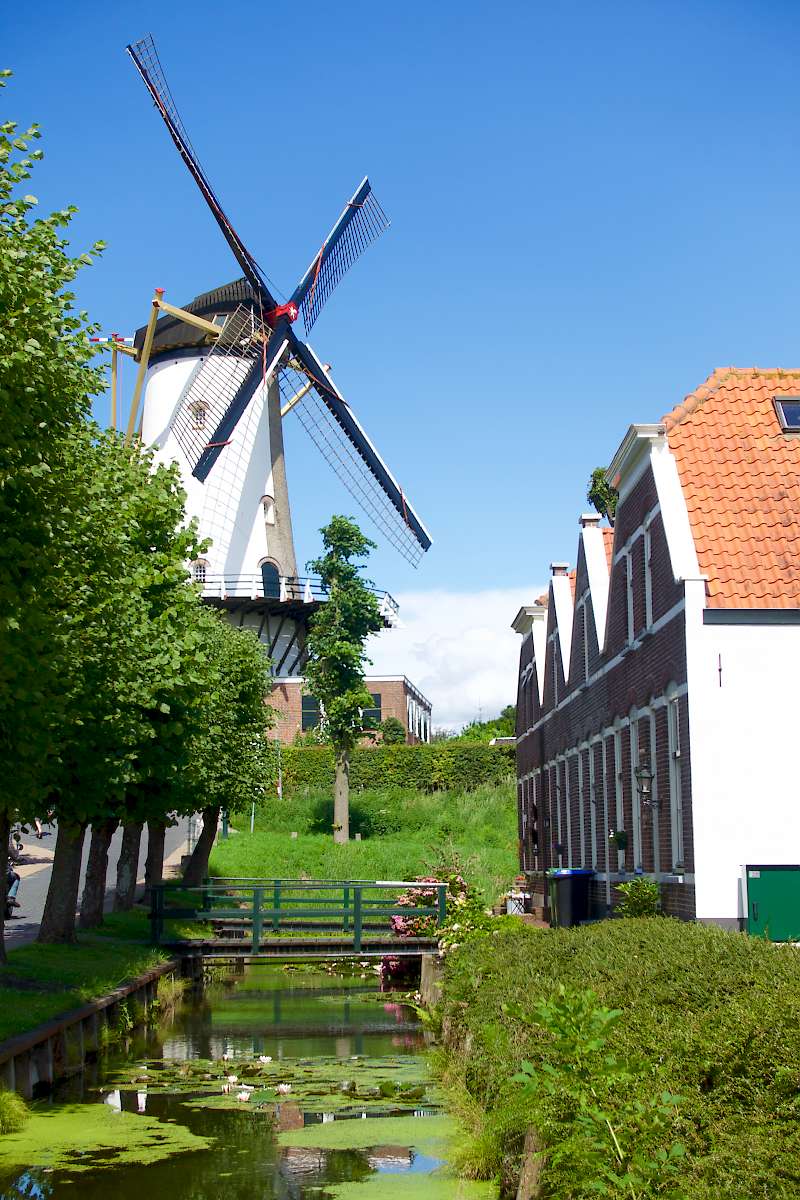 Canal-side homes in Willemstad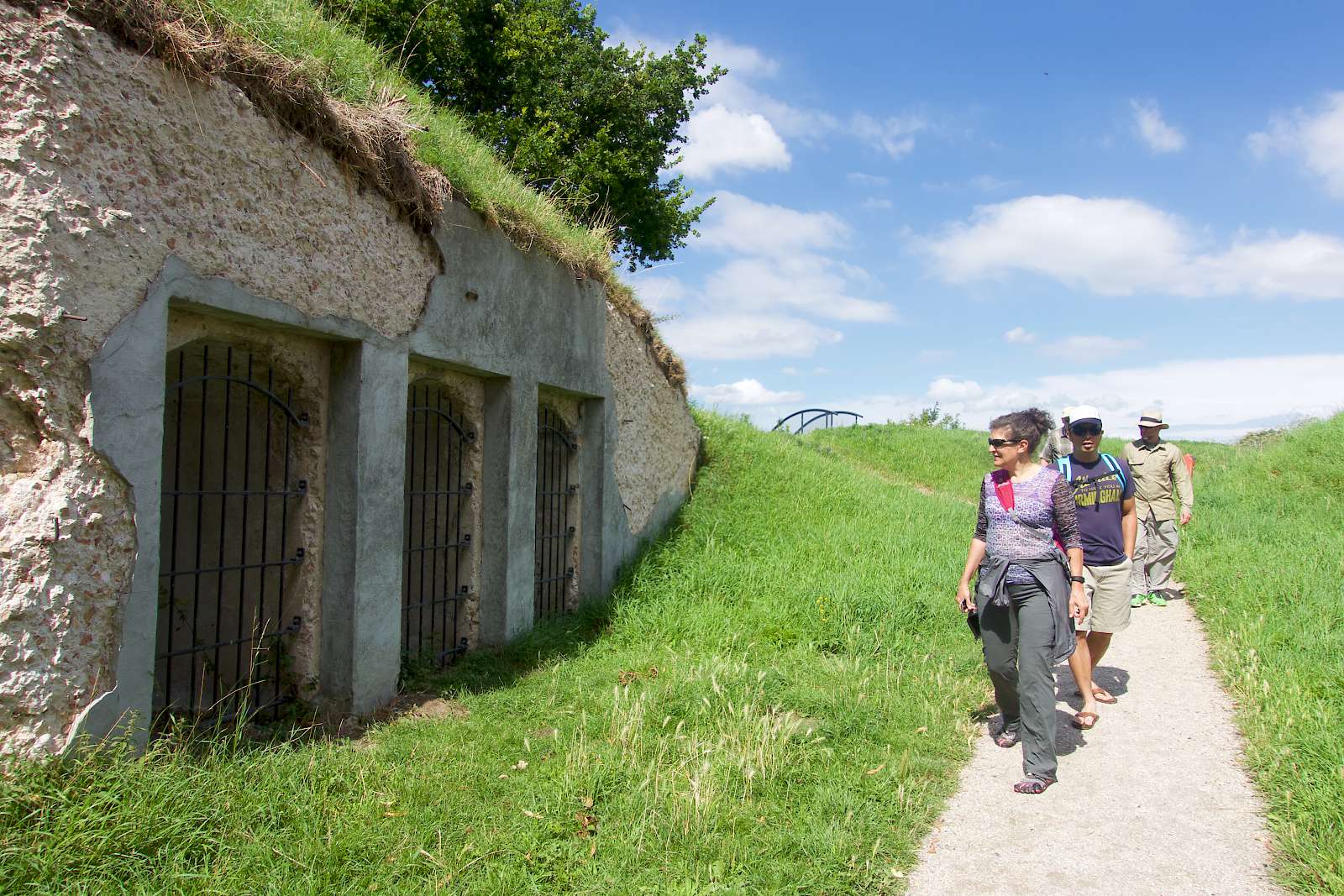 Ramparts in Willemstad
One unique thing about Willemstad is that the town was fortified in the shape of a seven-point star. We took a nice walk around the outlines of the fortress, a defense system that was used both in the 16th Century and during World War II.
4. Kinderdijk – Land of Windmills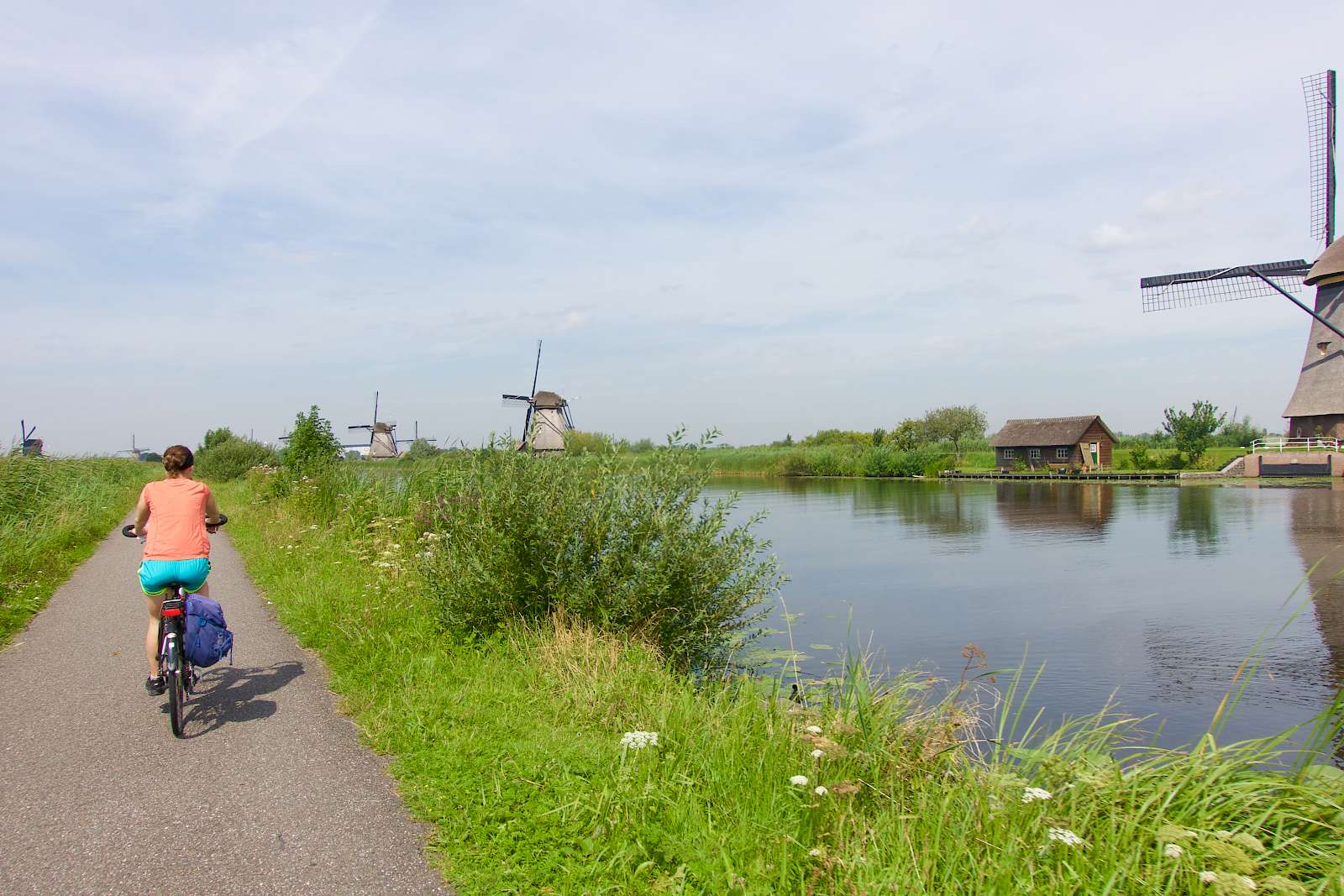 Biking through Kinderdijk
The windmills in this part of the world are one of its most iconic features. We came across both old-world and modern windmills throughout our tour, but no place was as abundant with windmills as Kinderdijk.


Kinderdijk windmill
This UNESCO World Heritage site is home to 19 preserved windmills, which were central to the inventive Dutch system of water management.
5. Fabulous Food
What worthwhile trip is complete without memorable meals? With breakfasts included at our hotels, we were always happily well-fed (and caffeinated) to start the day.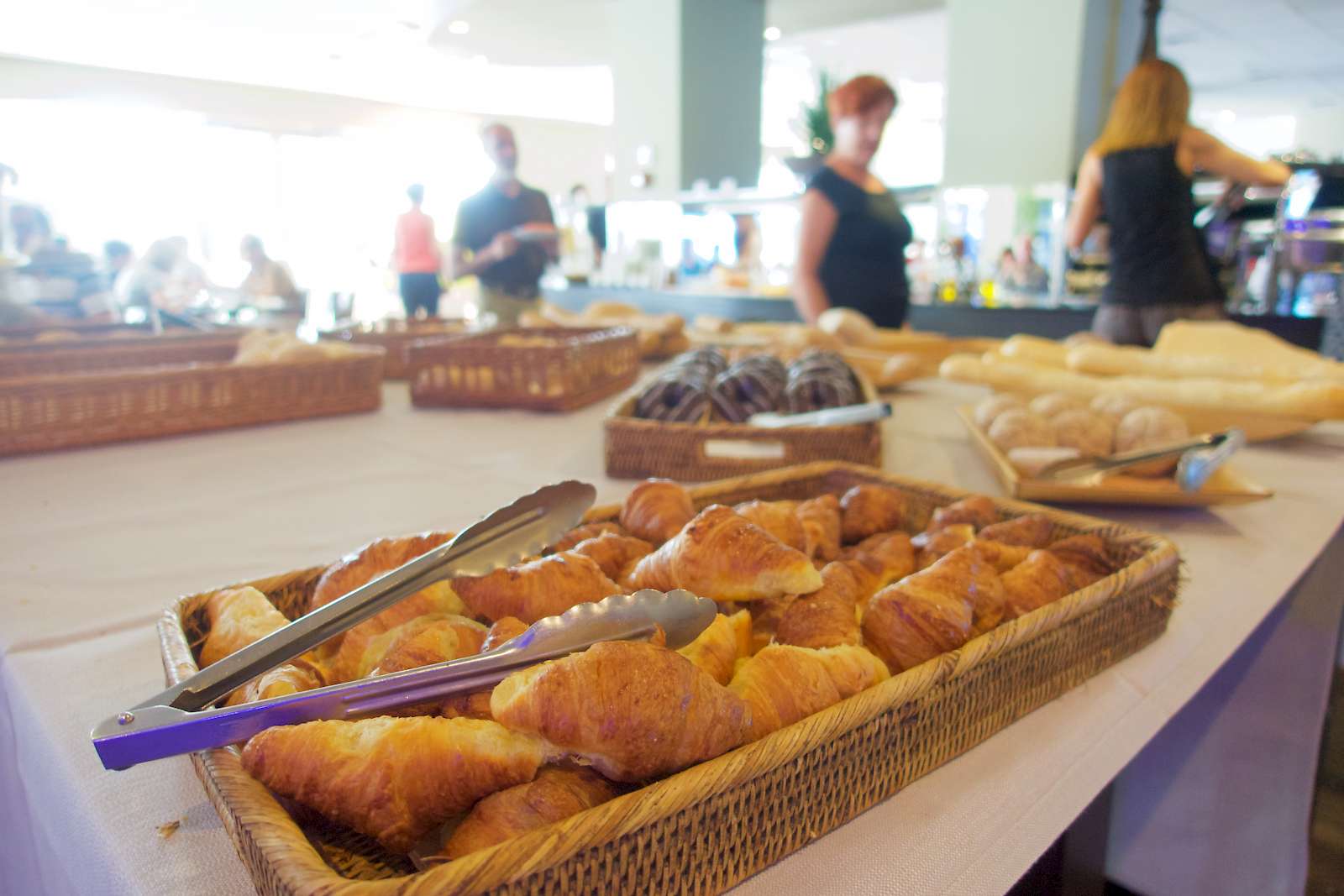 Bread table at the Velotel breakfast buffet in Bruges
From Belgian waffles, frites, and beers to Dutch seafood and cheese, we enjoyed sampling the region's specialties as we chose our own spots for lunch and dinner.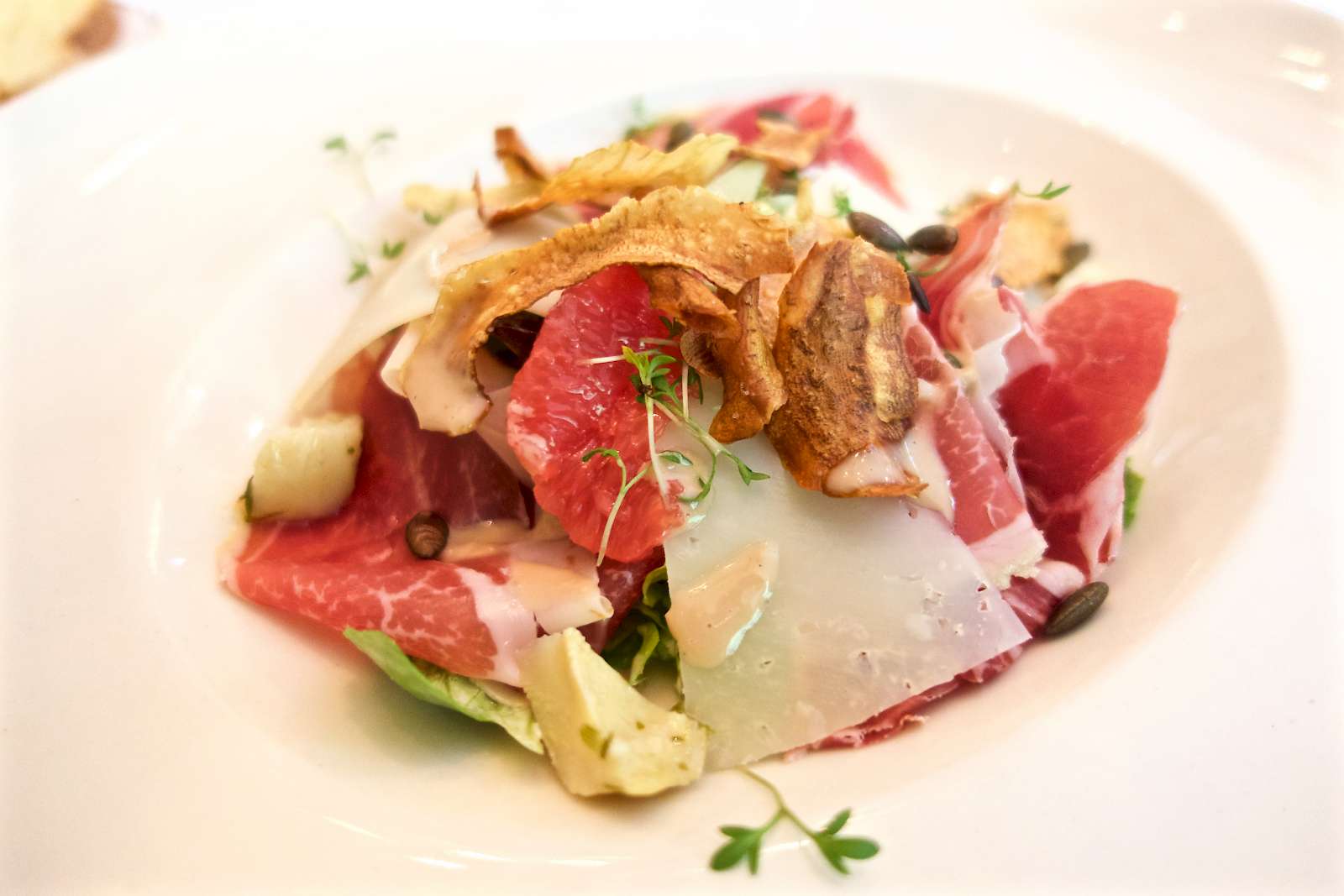 Fresh, local ingredients at the hotel restaurant in Schuddebeurs
Cheese shop in Amsterdam
When it comes to unique, up-close-and-personal travel experiences, it's hard to beat a leisurely bike ride across the country. With cycling such an integral part of the region's culture, I can't imagine a better way to see, taste, and feel Belgium and the Netherlands. Certainly, this first bike tour will not be our last!
| | |
| --- | --- |
| Bloggers – Jedd and Michelle Chang | |
| | Jedd and Michelle Chang are travel bloggers that explore how to make travel easier, more affordable, and more meaningful. You can find there blog here. |
---
Comments
Post Comment