Vietnam and Cambodia Adventure
My appreciation of the lovely people of Vietnam and Cambodia began on the first day of our tour. I observed the delightful children and particularly their hard-working mothers. As we cycled by, we could expect their kids to run the side of the road greeting us excitedly with waving hands and calls of "hello, hello." We happily called "xin chao" in response.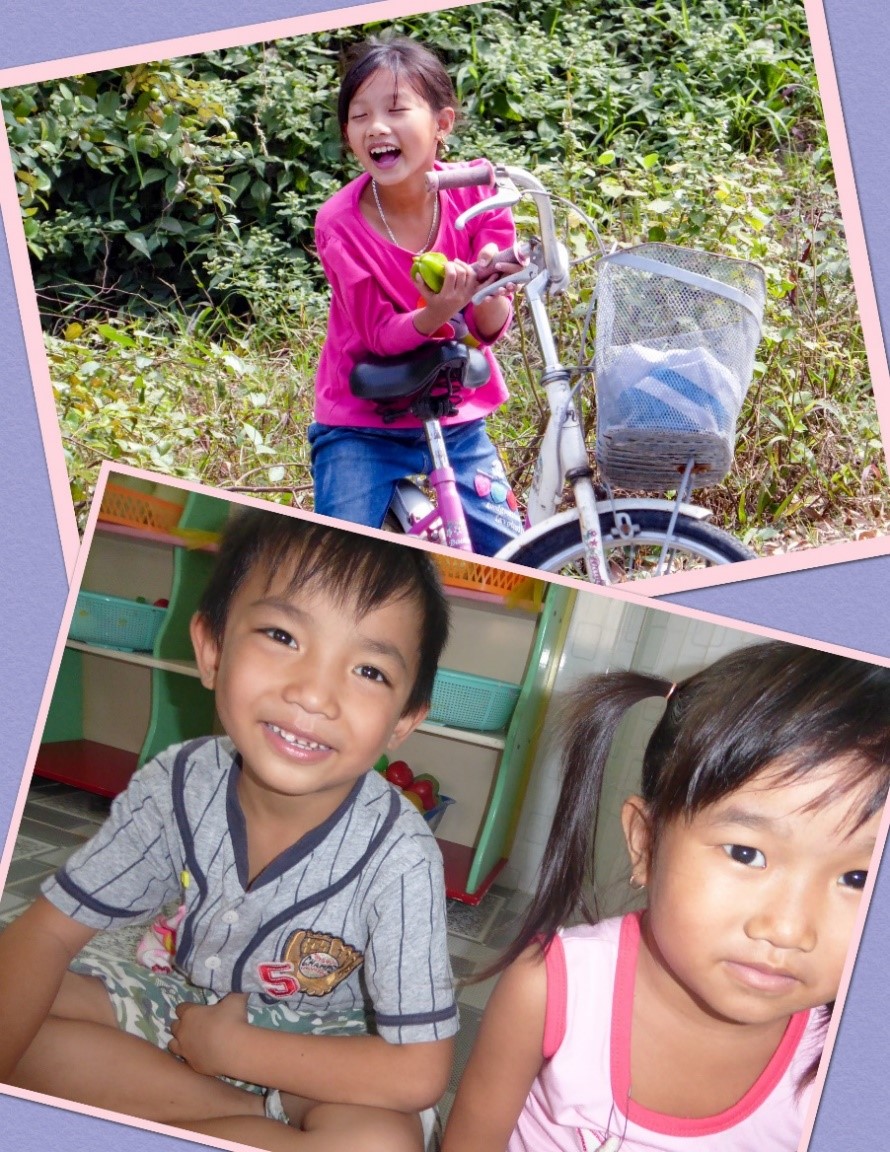 On the narrow-paved country road where we started our bike tour, we stopped for a moment to mingle with children exiting the gates of a school yard. A dear boy of maybe ten years of age greeted me with "Hello," and asked my name. Smiling sweetly, he said, "Welcome to Vietnam." His words gave me immense joy. Celebratory graduates in Hanoi were gorgeous in their gowns and red and blue robes.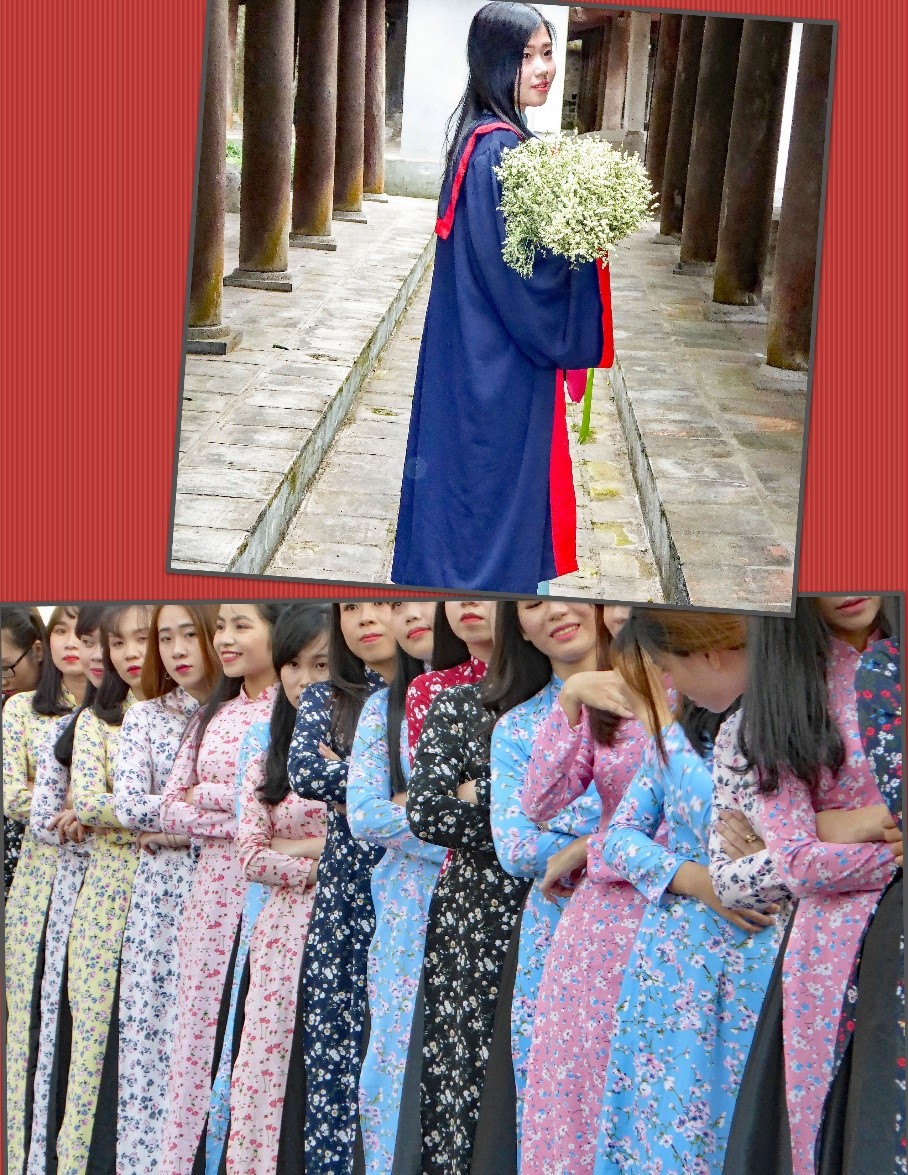 More than half of the graduates will not find work in their field of study. Will many of them resort to selling merchandize in Old Town Hanoi?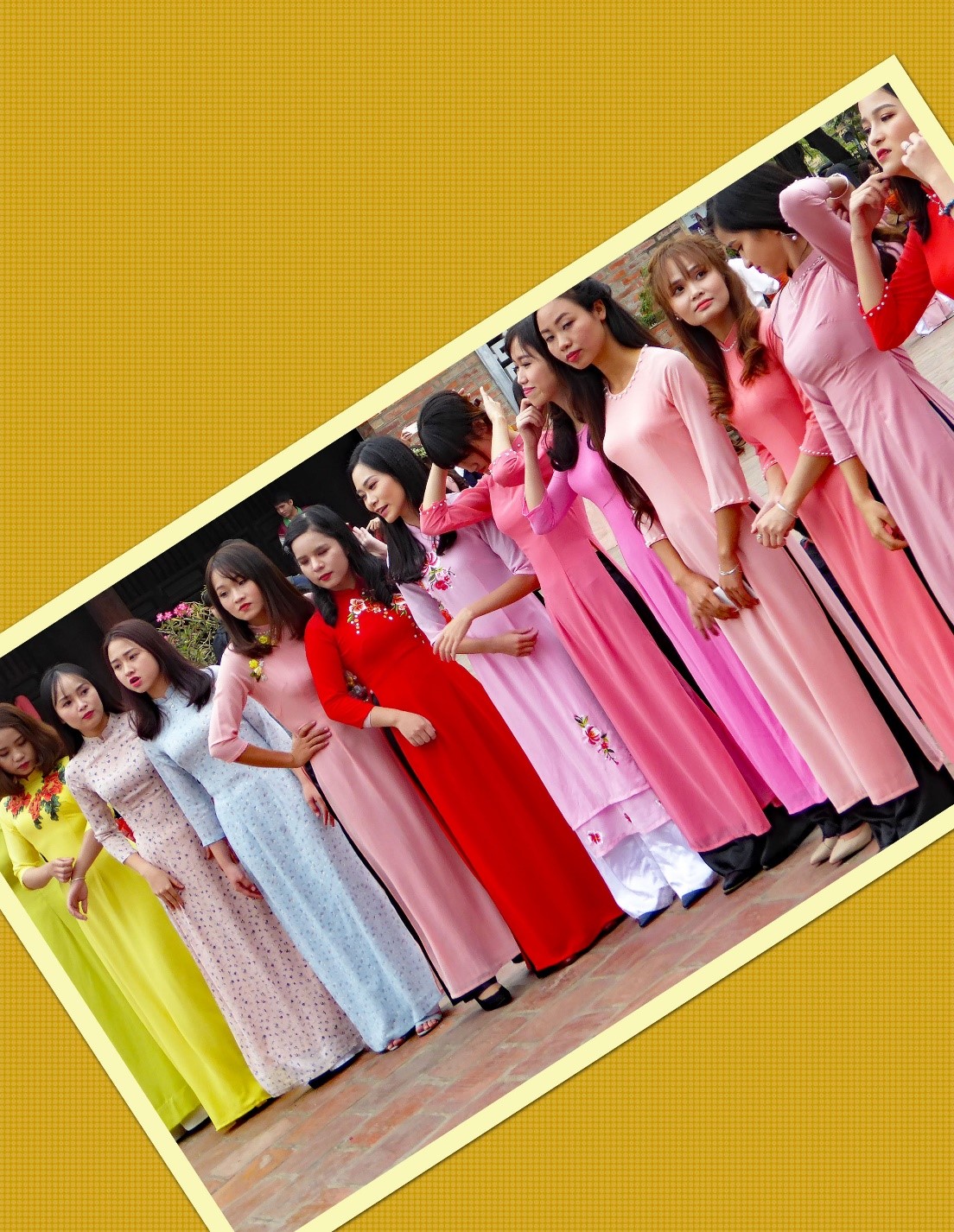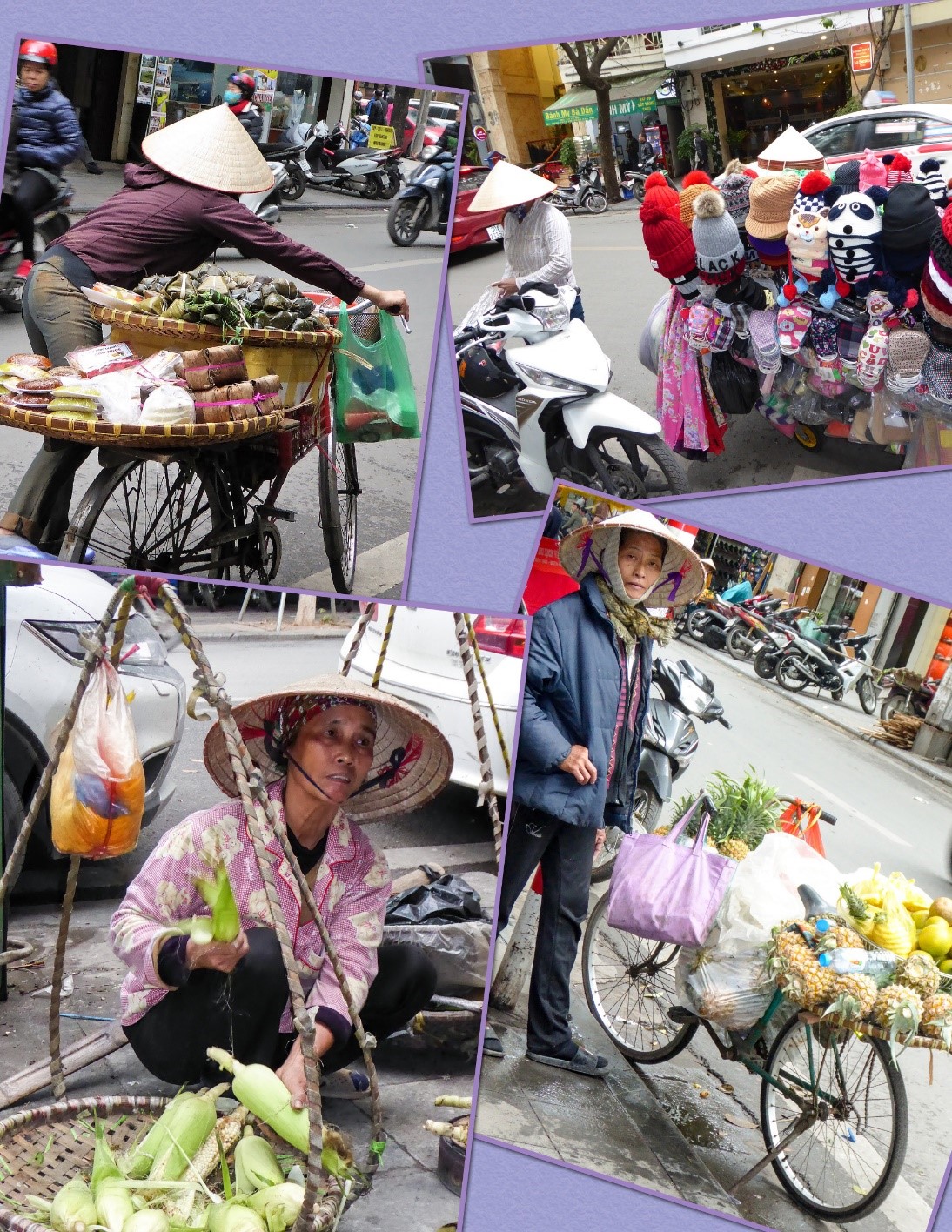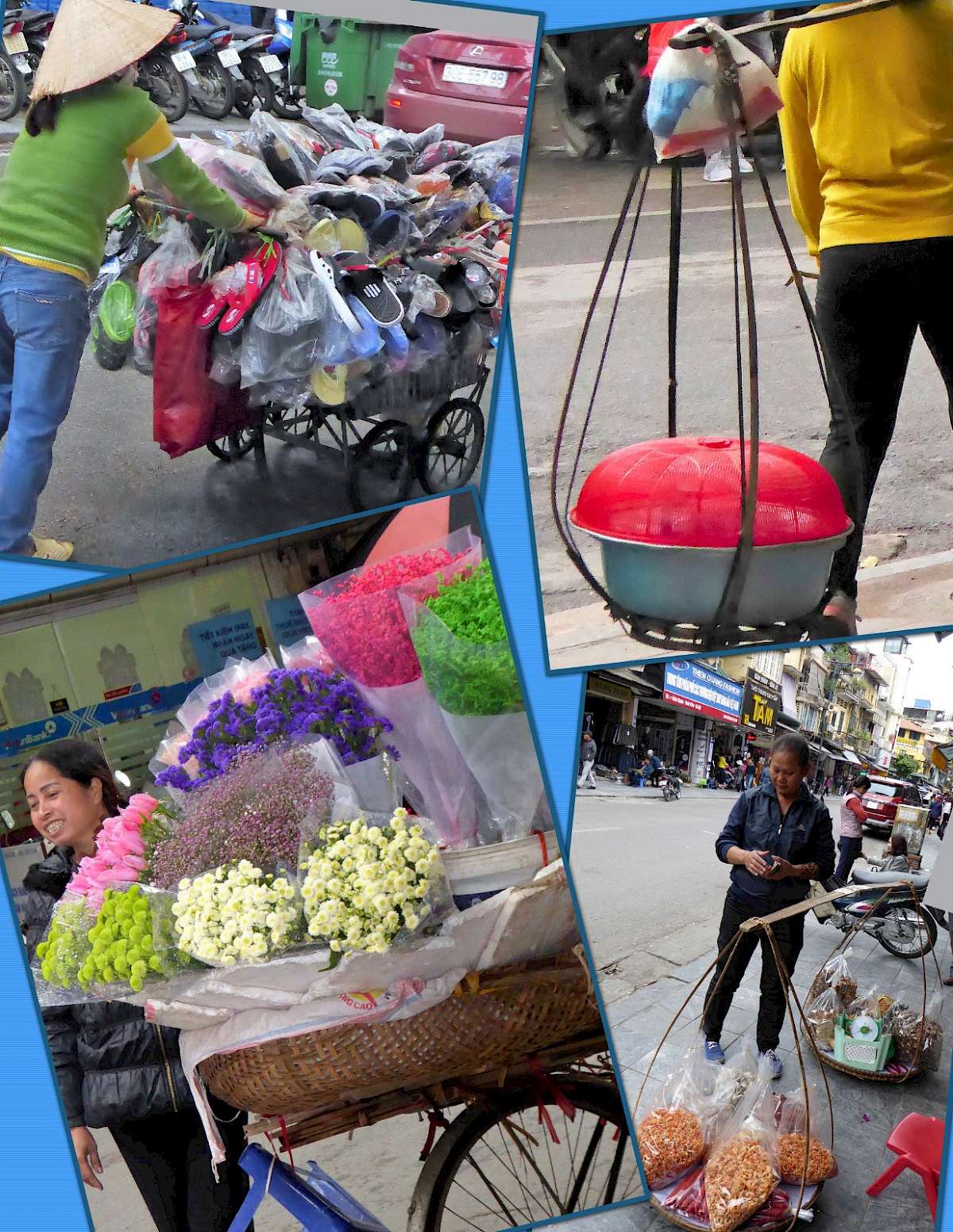 Perhaps one of the college graduates could offer tours of Ba Dinh Square, a wide open green space in the middle of densely packed Hanoi? It's home to the mausoleum where Ho Chi Minh's body is usually on display. When we visited his embalmed body was in Moscow receiving annual attention by the Russian team responsible for preserving Vladimir Lenin's youthful glow.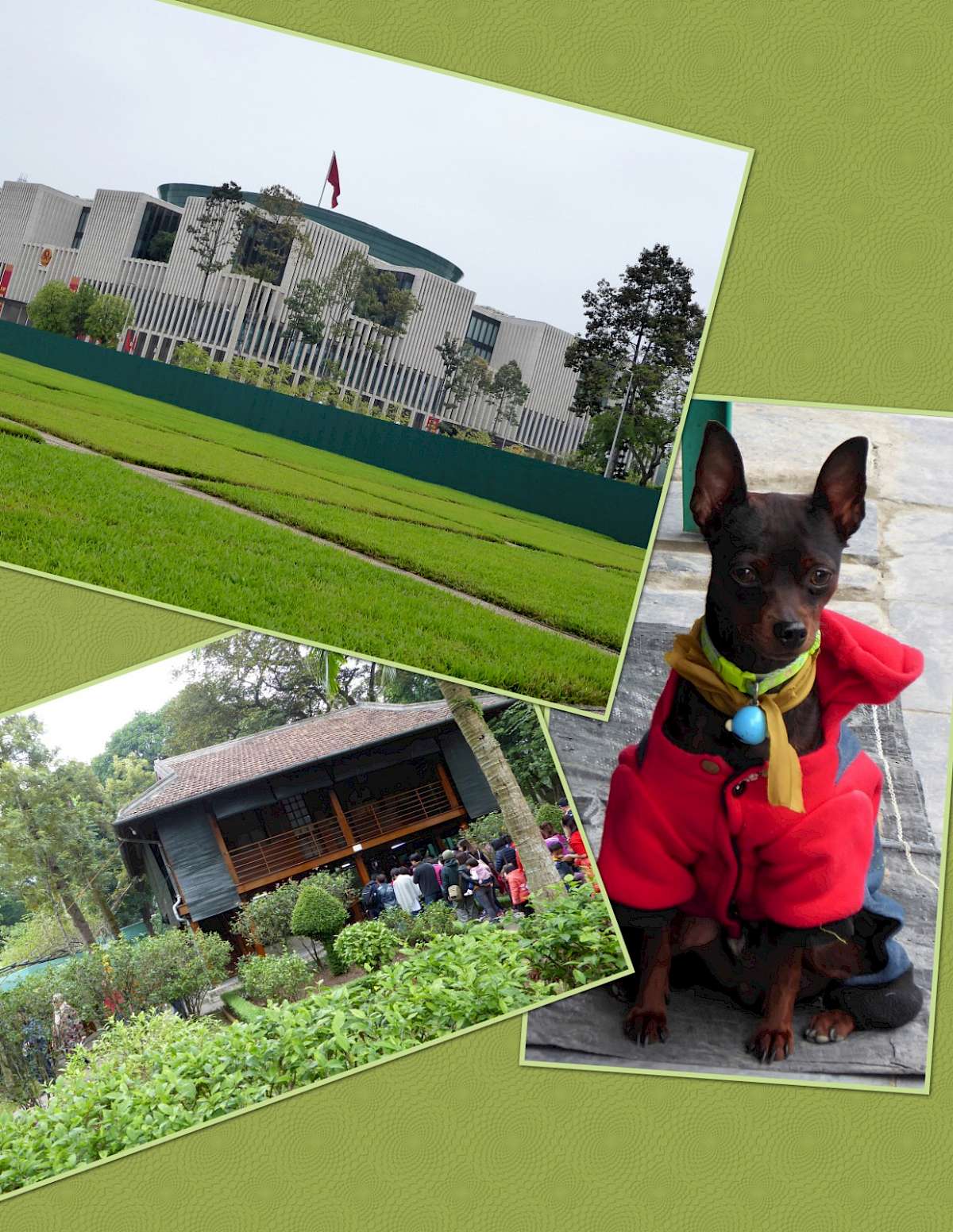 A young woman might lead a tour through Khải Định's mausoleum, a UNESCO World Heritage Site. The flamboyant Khải Định was the 12th and last emperor of the Nguyen dynasty, reigning from 1916 to 1925. Our guide talked of the flashy rhinestones, embroidered ensembles and dresses he wore. It's said his wives and concubines did not interest him.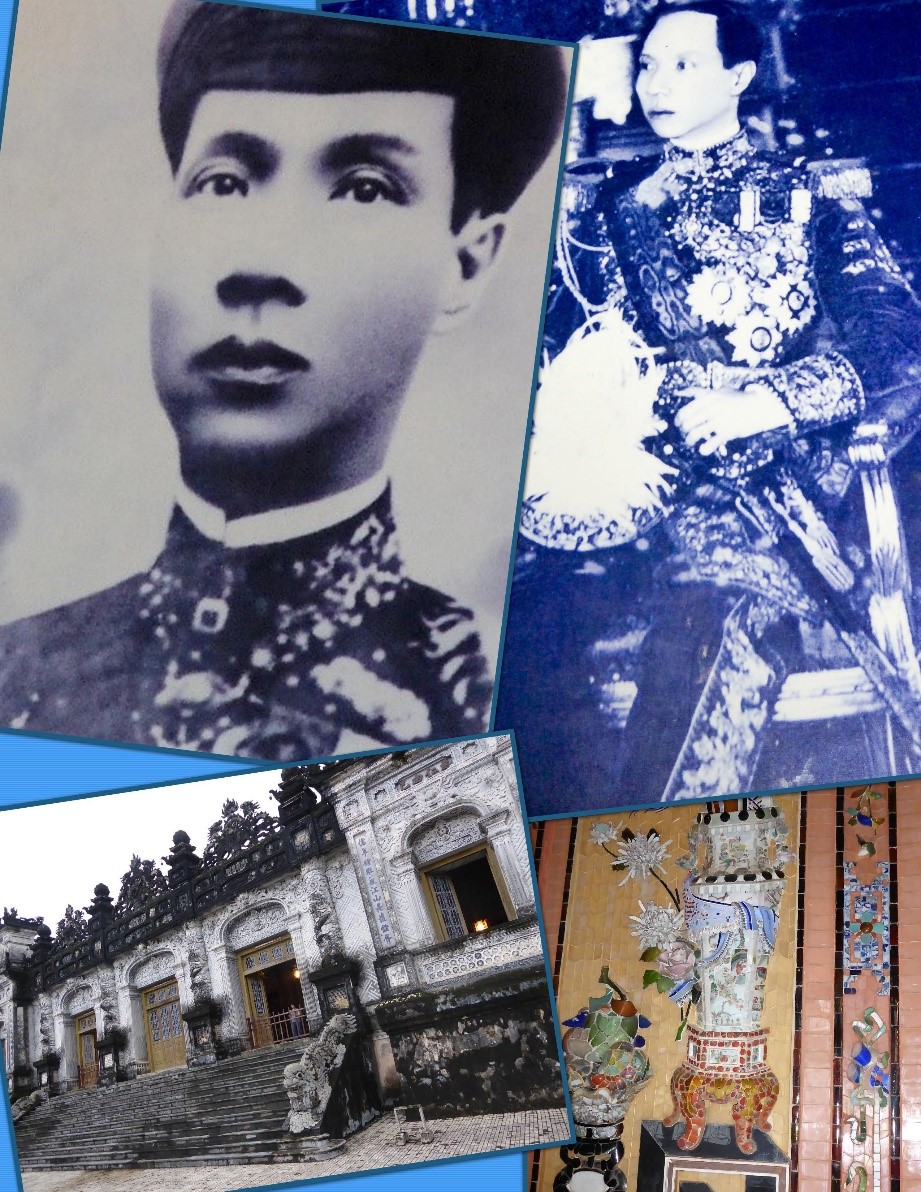 Maybe a former student will take a job selling tickets to Saigon's War Museum where the visual depictions of the horrors of war and America's legacy of widespread human suffering and devastation are graphically revealed.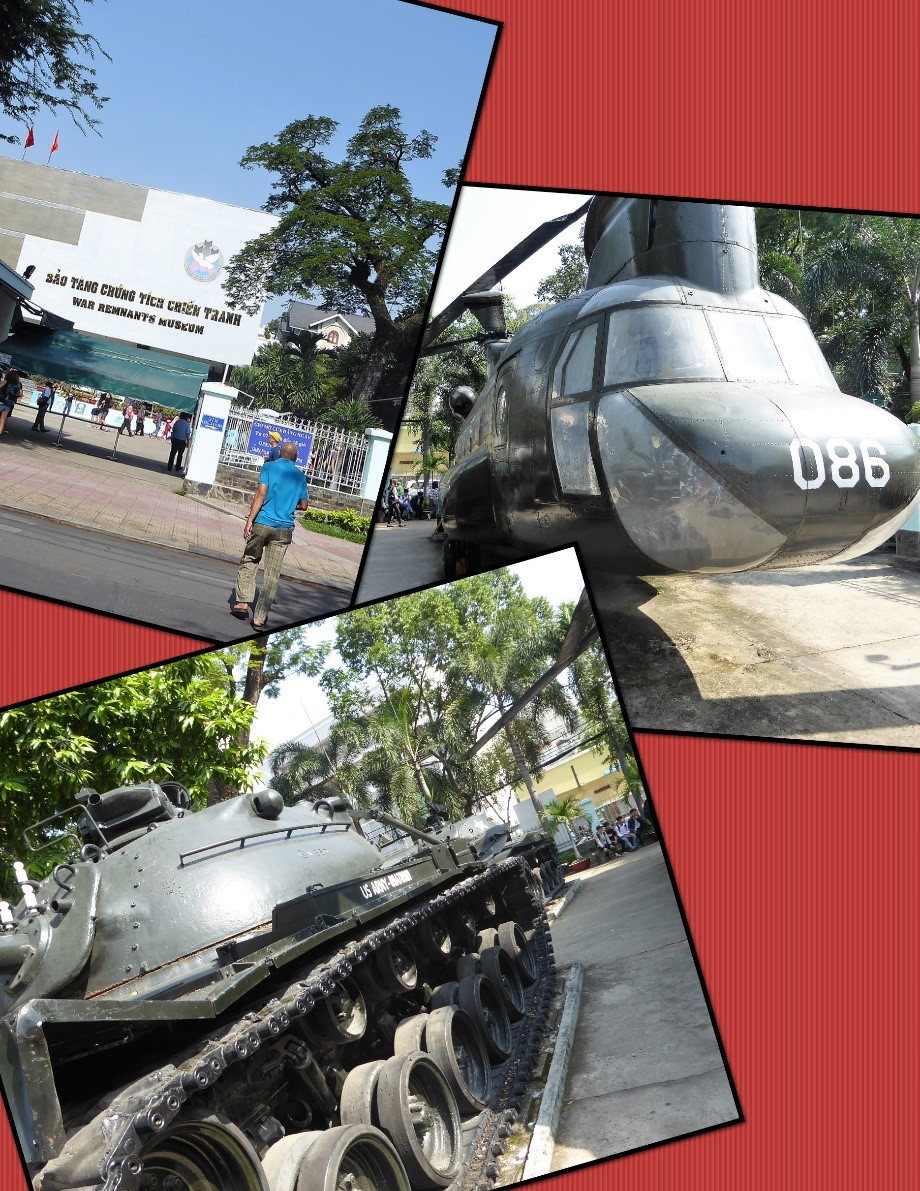 Hopefully women with college degrees won't end up laboring in the gardens near our cooking class. Women working there have only four days off per year.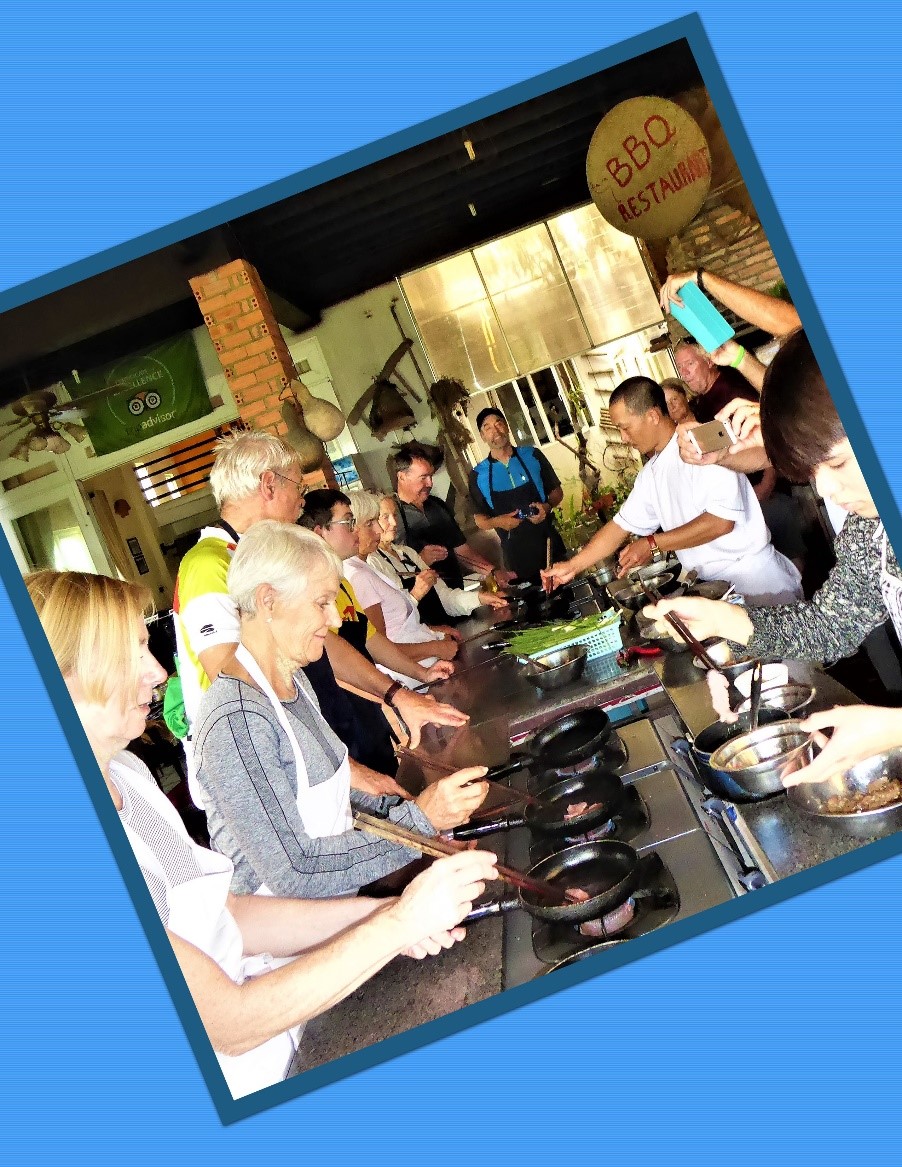 Might a graduate spend her days repeatedly shoveling sand into a cement mixer? One morning biking to a small village I noticed a tiny woman doing just that while wearing a blue flowered hat and matching scarf to shield her face from the sun. Typically, women wear the conical straw hat called non la.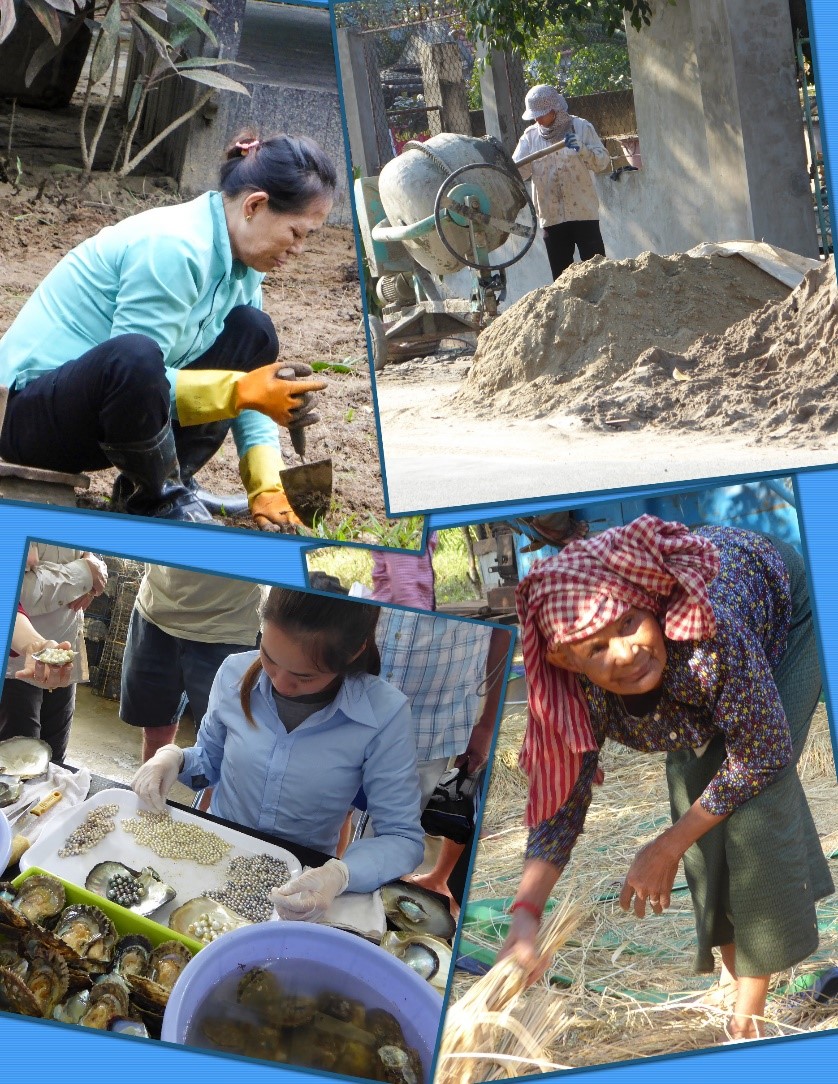 Perhaps employment could involve arranging lunch on a beautiful beach complete with tablecloths and umbrellas for tour guests. After lunch, our guide led our group of kayakers on a trip through the waters of Ha Long Bay where monkeys leaped from branch to branch on the densely treed shore line.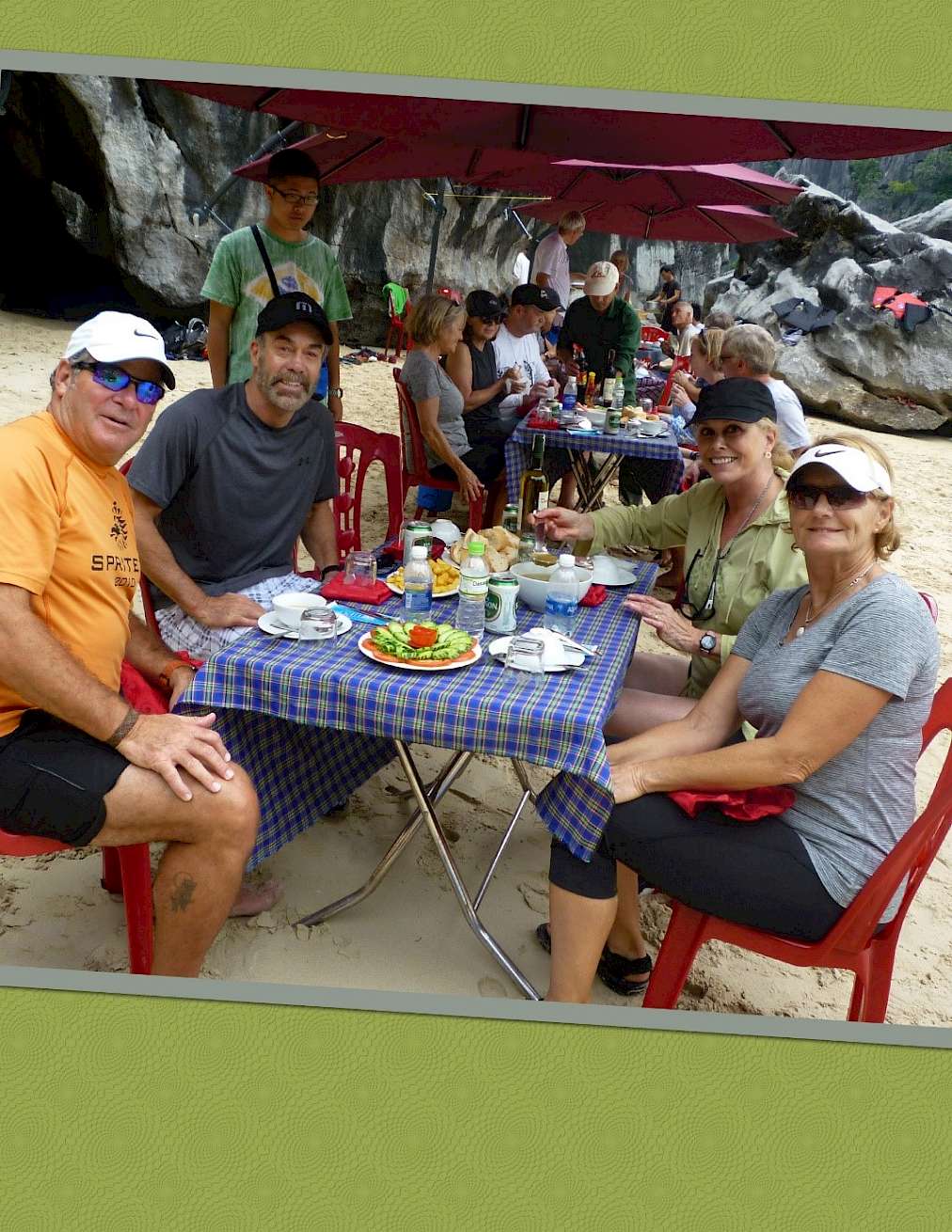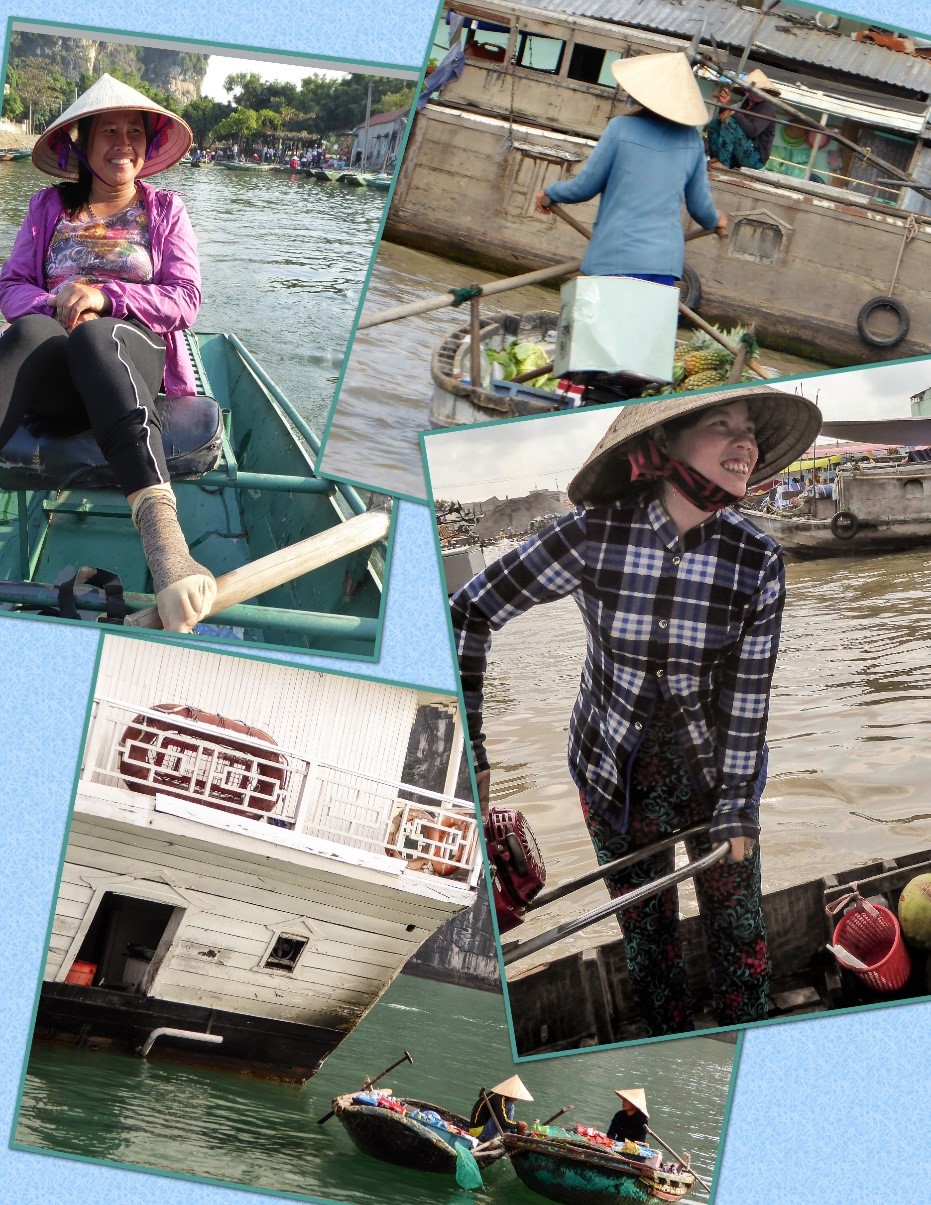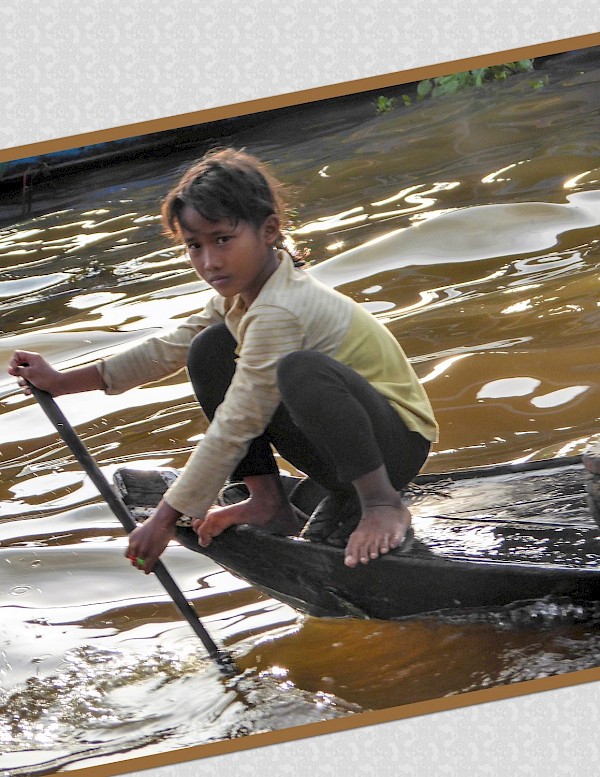 I watched in wonder as Cambodian women loaded hefty blocks of wet red clay onto a conveyer belt connected to a rudimentary brick-making machine. Lifting the bricks from the belt and placing them into a cart, they somehow pushed them to a storage site, to await transport to a nearby kiln. Village jobs are scarce and making bricks eight hours a day, six days a week allows these women to earn wages while remaining with their families.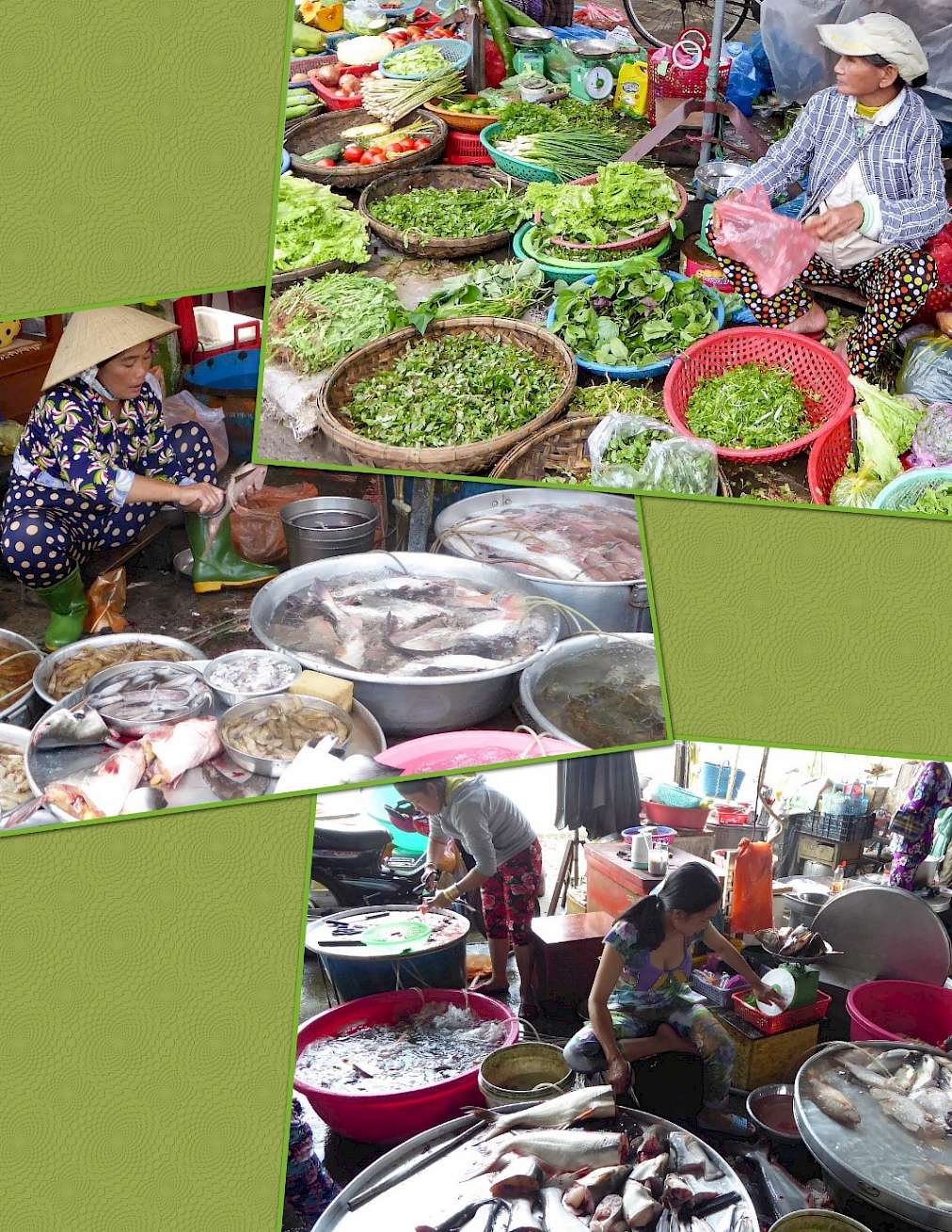 Women train for two years in Hoi An before working an eight and one-half hour a day embroidering. Sitting on hard metal stools they sew 6 days per week until their career ends at around age forty. Compromised vision makes fine, precise sewing impossible.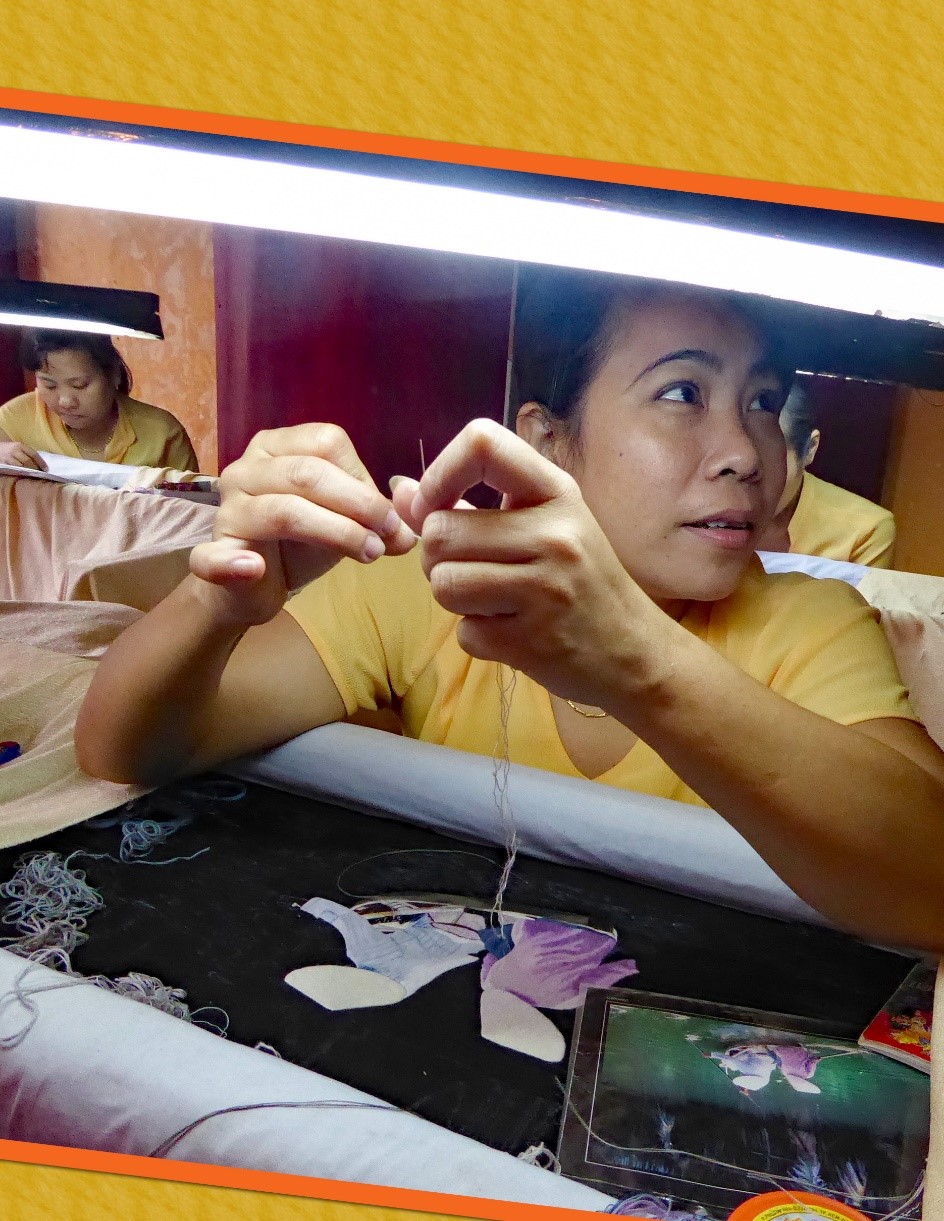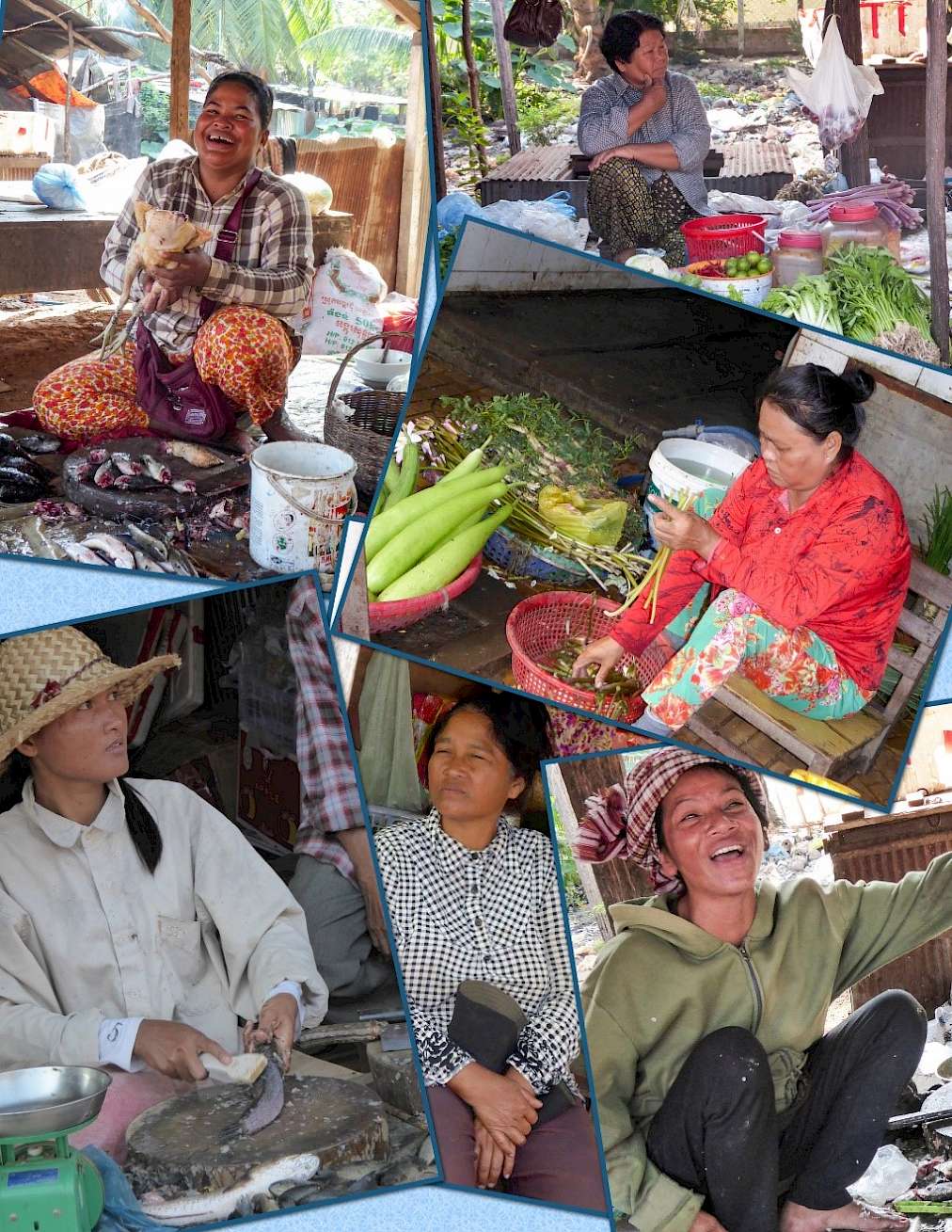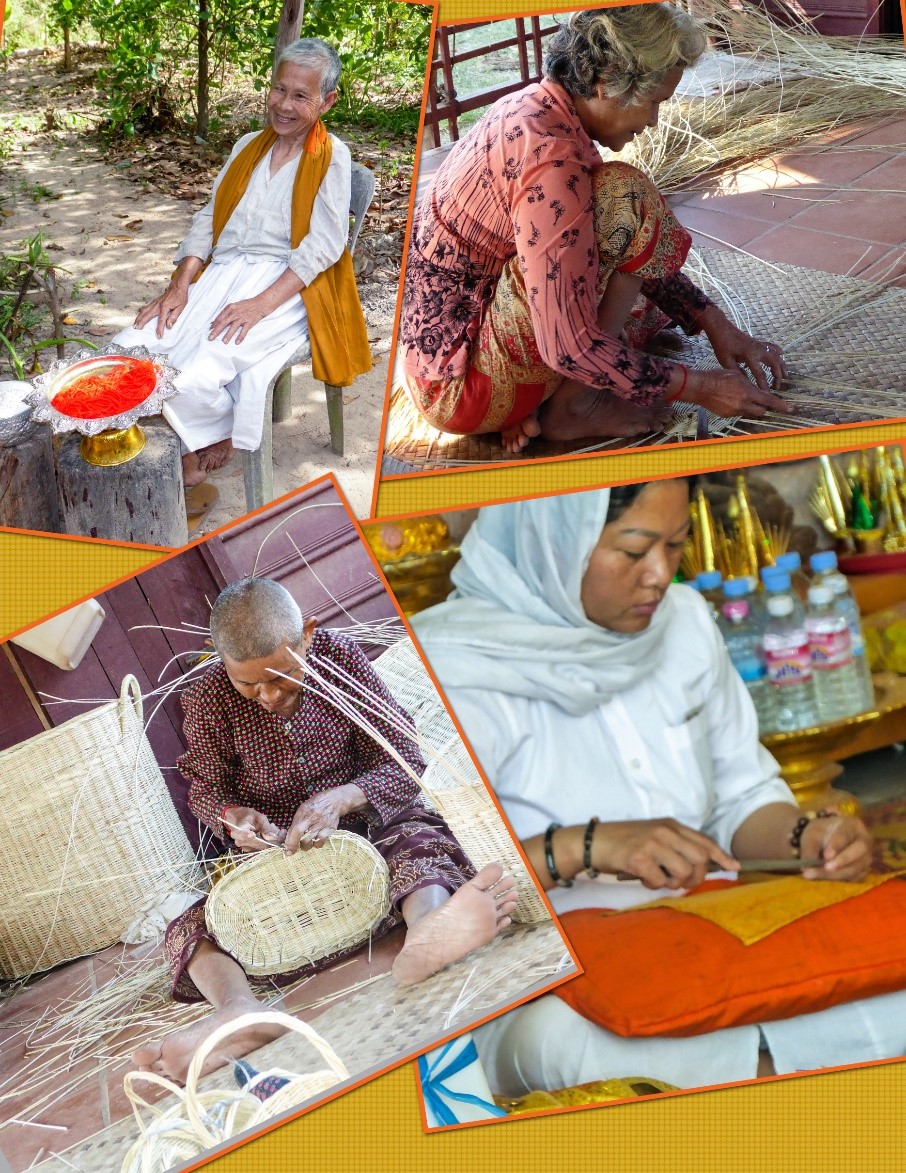 Many days we cycled by small villages adjoining rice paddies dotted with water buffalo and stopped at outdoor markets with their pungent smells of burning wood and savory food cooking. Cycling through the wide-open countryside we heard dogs barking and voices devoid of any tonal quality blaring karaoke from distant houses.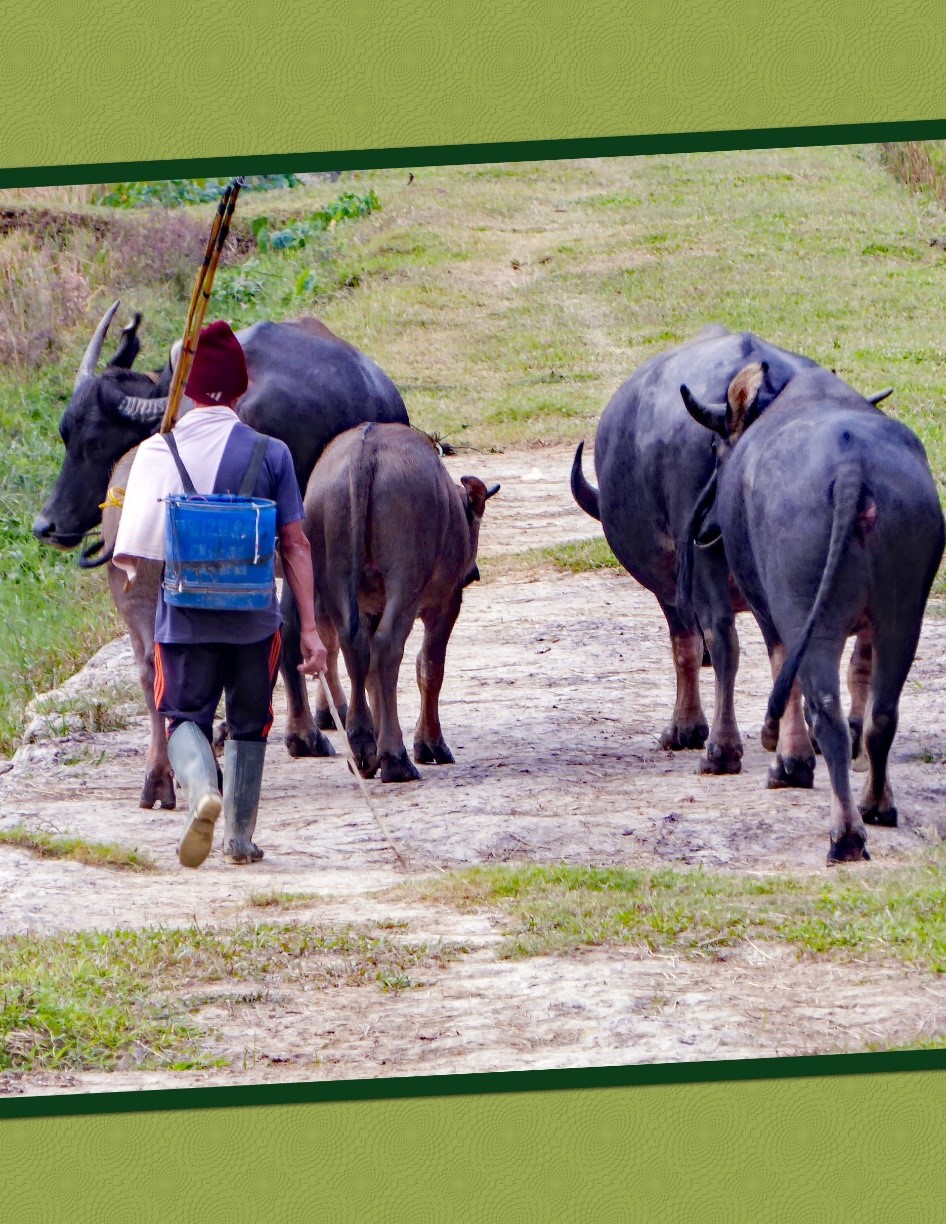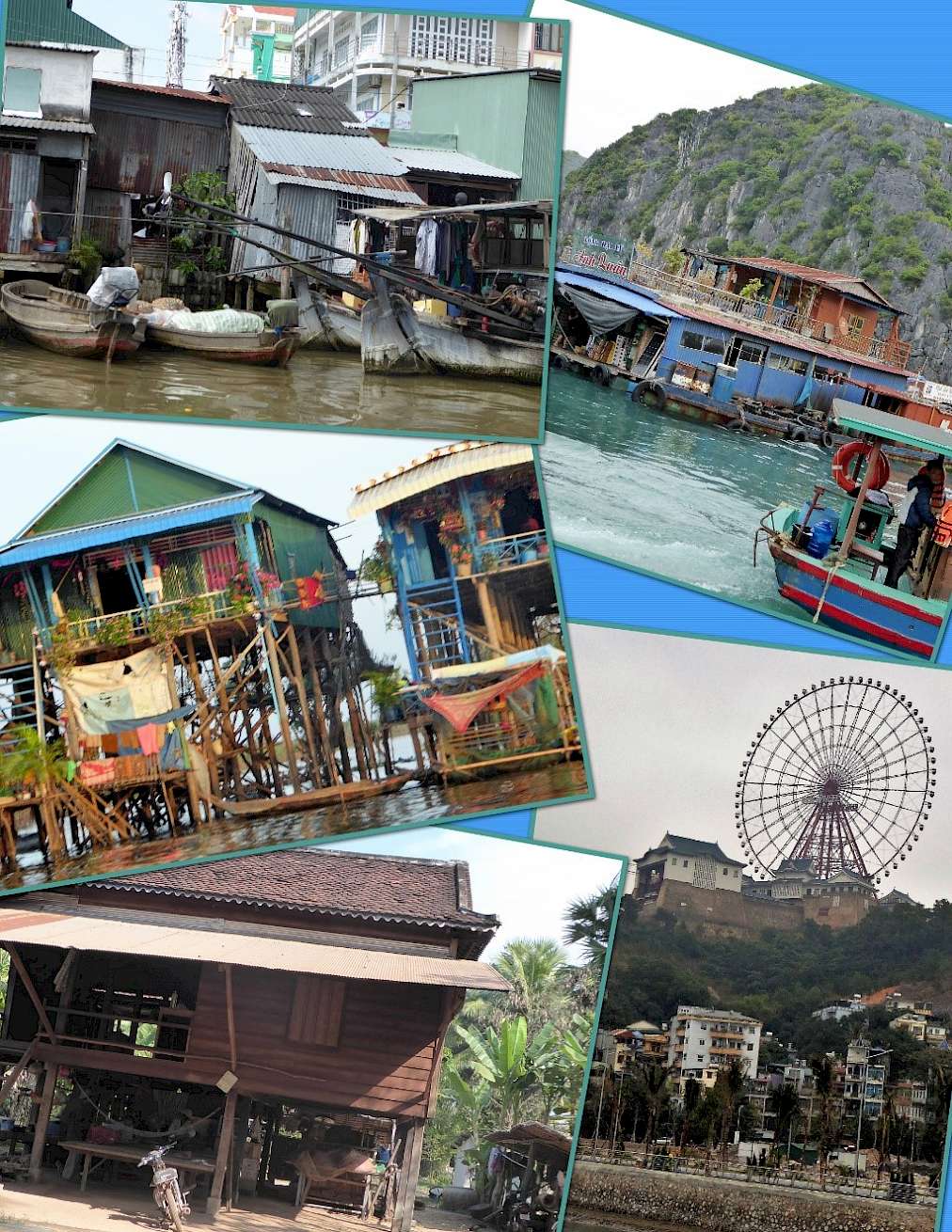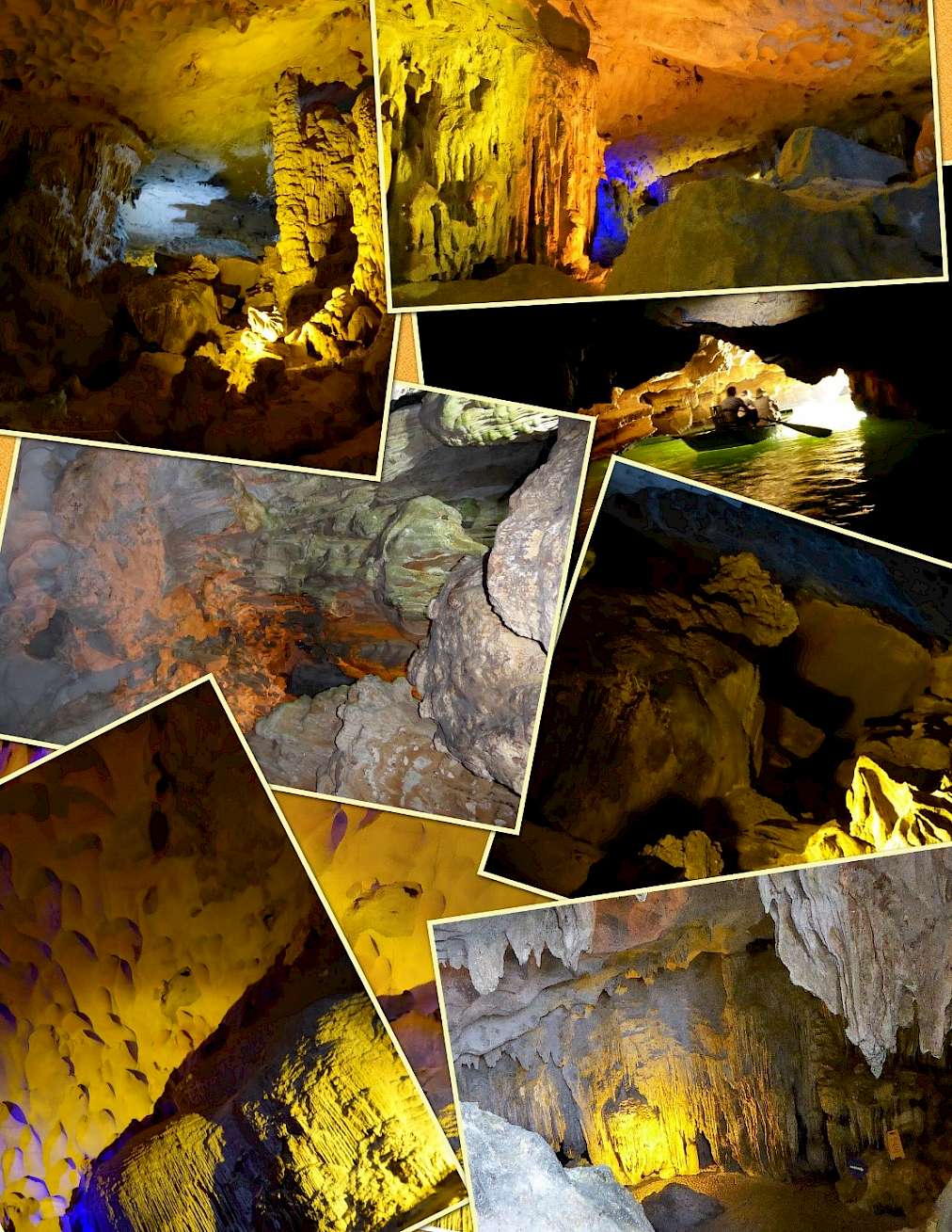 On our 15-day tour our expert guides expeditiously transported and transitioned our group of 18 from city to city on boats, kayaks, taxies, ferries, busses, transport boats, planes and bicycles. With our wonderful German, Australian and Canadian traveling companions we enjoyed not only delicious meals and lovely hotels, but an adventure of sights, sounds, smells and activities beyond what any of us could have ever imagined. The trip was one of best travel experiences of my life; I will never forget the warmth, hospitality and even forgiveness we experienced throughout our journey from the remarkable men, children, and hard-working women of Vietnam and Cambodia.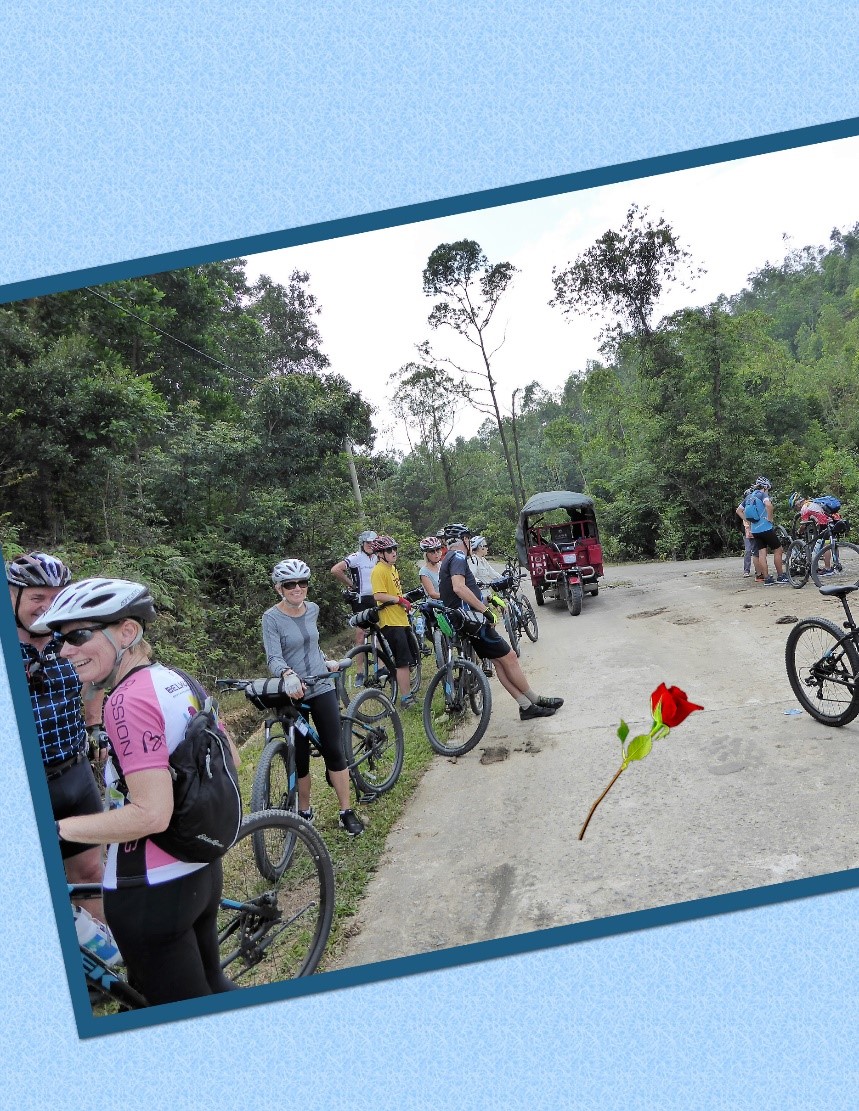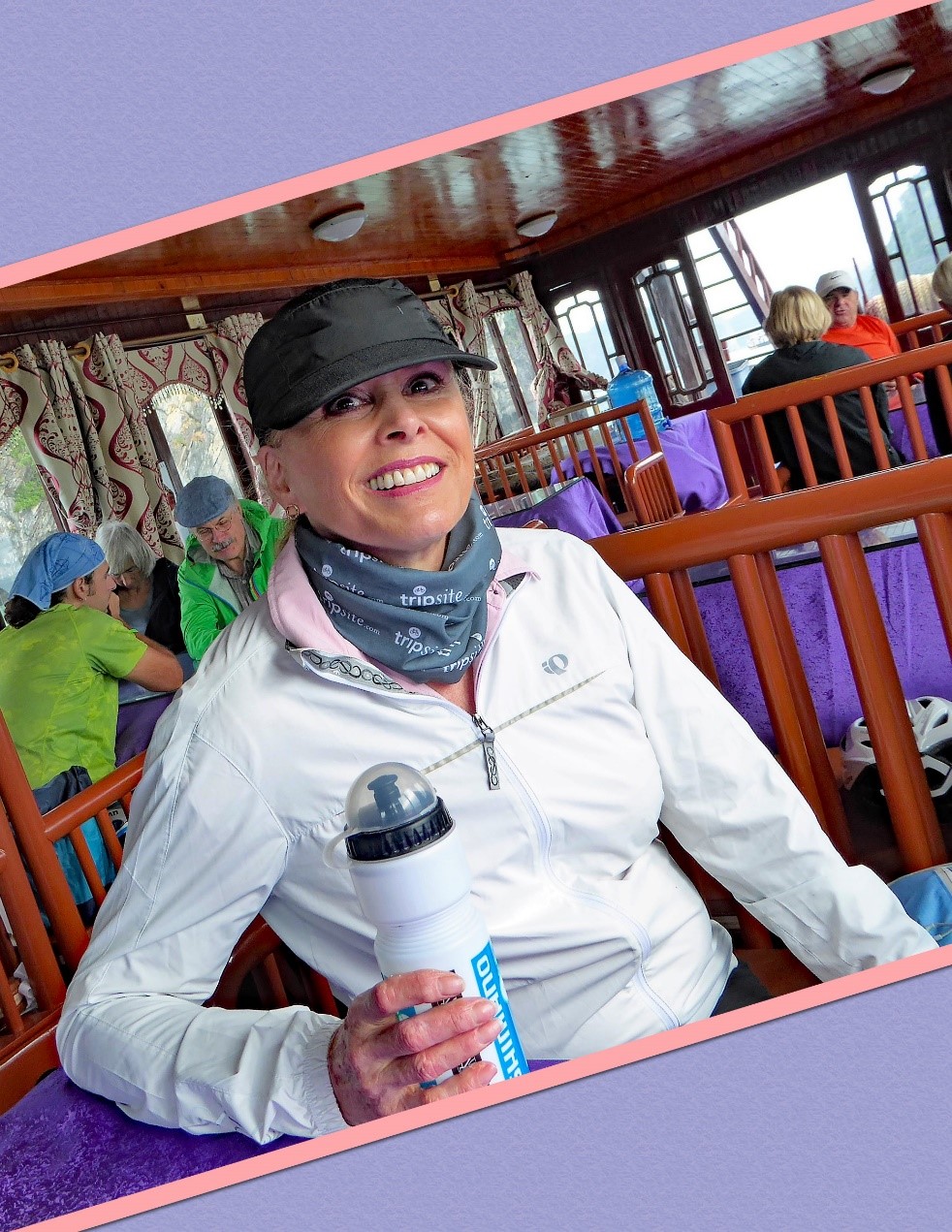 ---
Comments
Post Comment