Croatia-the Balkans discovered
Our tired group arrived in Croatia in the early morning, after a 12:30 am transfer from Ohrid to Skopje, and then a flight to Zagreb. We found a breakfast table, set and ready for our arrival. It was a lovely, sun-drenched, and music filled, event at a music school outside of the city.
What an introduction to Croatia!
The table was set and ready upon our arrival.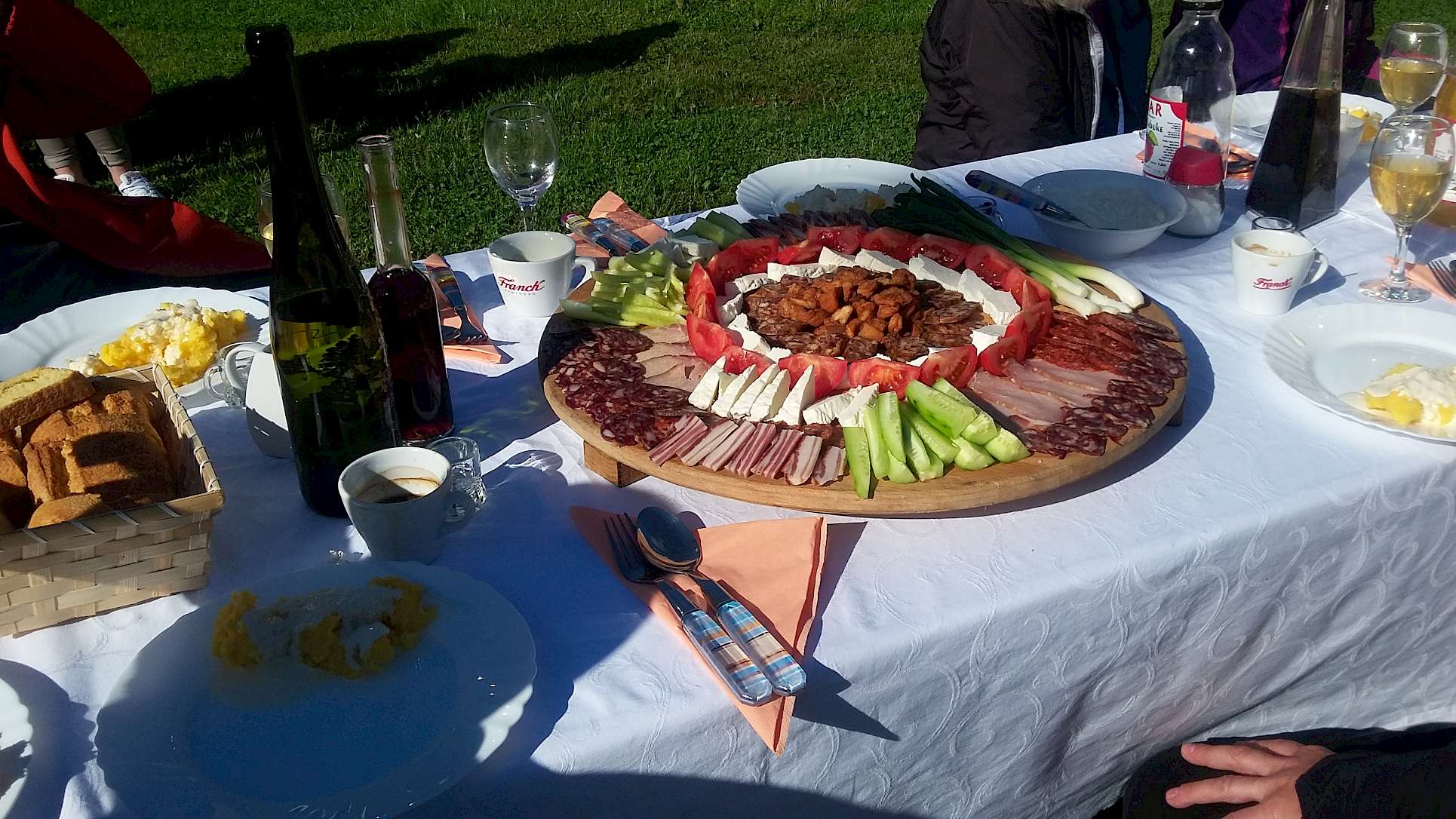 Breakfast is served!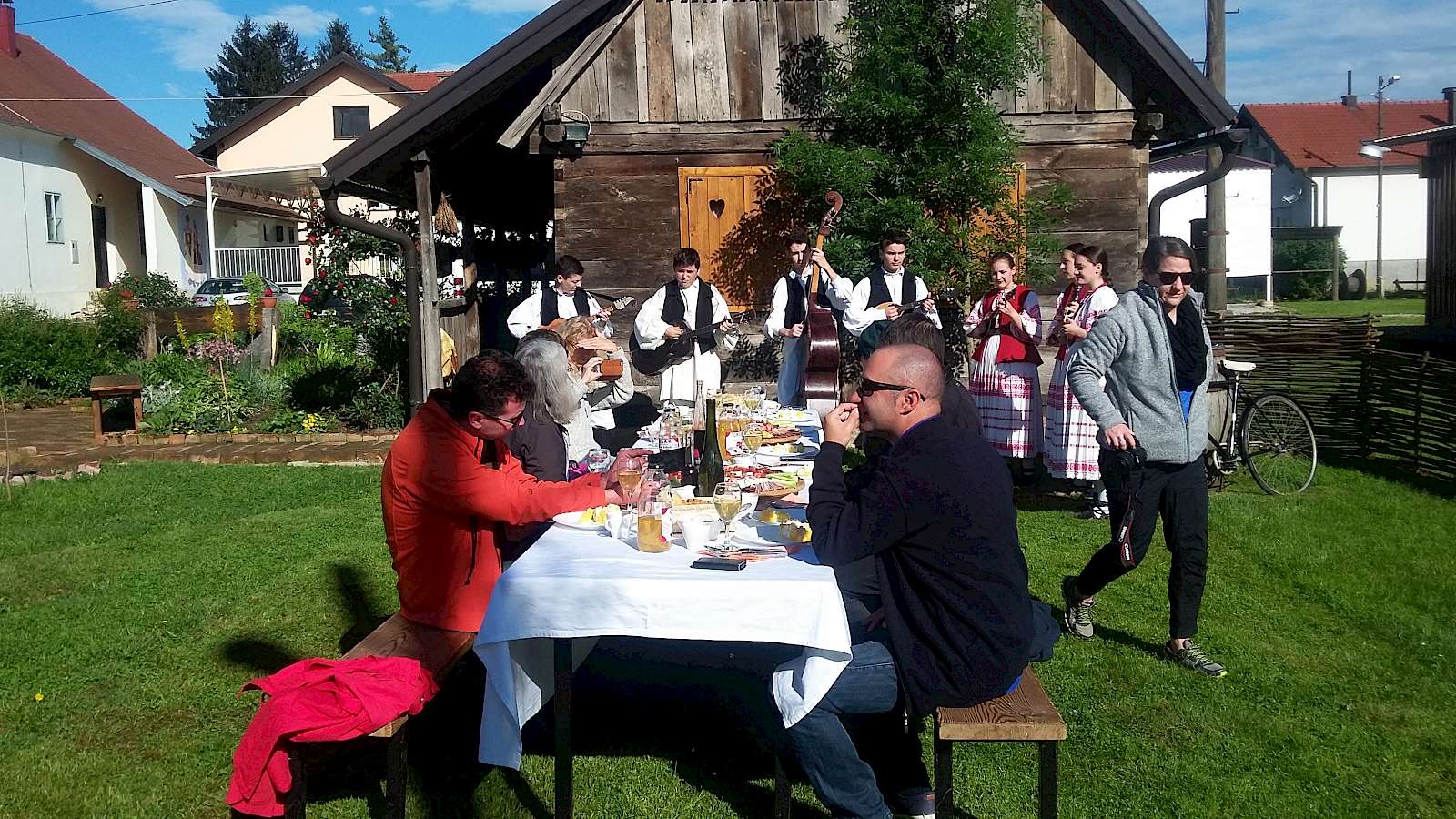 Our welcome to Croatia.

The hotspots and attractions are all spiffed up with organized hiking paths, lovely beaches, public restrooms, and, well, tourists! The Croatian coast has developed into one of Europe's most popular tourism spots. But there is another side to Croatia, apart from the path well traveled, and it is all about adventure.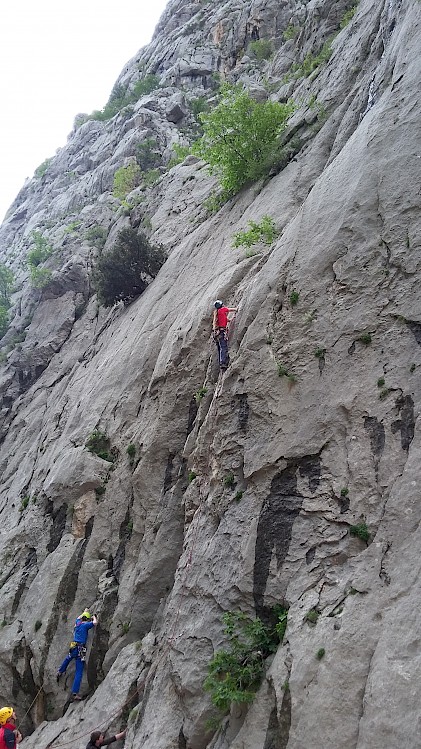 As I soaked in the sun that first morning, I found it hard to believe that as recently as the early 1990's the region was plunged in one of the bloodiest events in Europe since WW II. The Bosnian War, a territorial battle among Serbs, Croats, and Bosnians, raged for three years and ended in 1995... and now, 21 years later, I was participating in an event that brought the entire Balkan region together, not only Serbia, Croatia, and Bosnia, but also Macedonia, Albania, Bulgaria, Greece, Kosovo, Montenegro, Romania, Slovenia, and Turkey. Twelve countries had come together to promote the areas they call home. Travel can change the world.
Like Macedonia, Croatia is blessed with mountains, but unlike Macedonia, Croatia also has the sea. We have offered many bike and boat tours here for several years and will soon offer a multisport experience which includes sea kayaking, snorkeling, hiking, and biking.
My experience did include wonderful hikes. Croatia is home to eight stunning national parks. Plitvice Lakes National Park, with its sixteen pristine lakes and cascading waterfalls, was lovely. Wooden walkways and hiking trails loop around, and even on top of the water.
Wooden walkways atop the water
I also hiked in Paklenica National Park, located in the Velebit Mountain range. Paklenica is one of the most significant climbing destinations in Croatia with 400 different climbing sites of varying degrees of difficulty. We took a steep trail that led up to a secluded and almost abandoned mountaintop village, Ramići, with amazing views over the valley.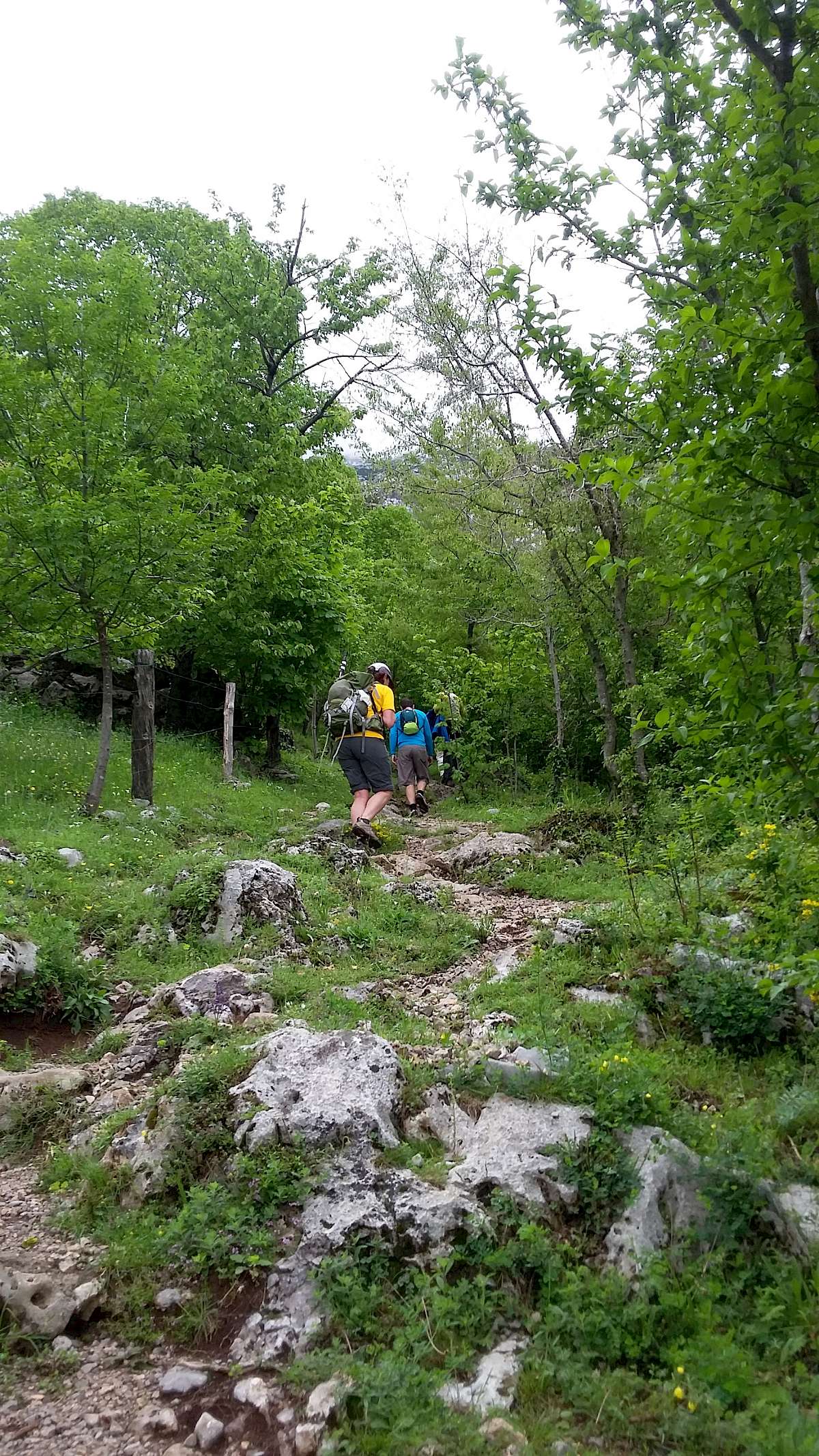 Challenging hikes
Lunch here consisted of a traditional stew at a local "agritourism" estate where supplies are brought by horses and donkeys.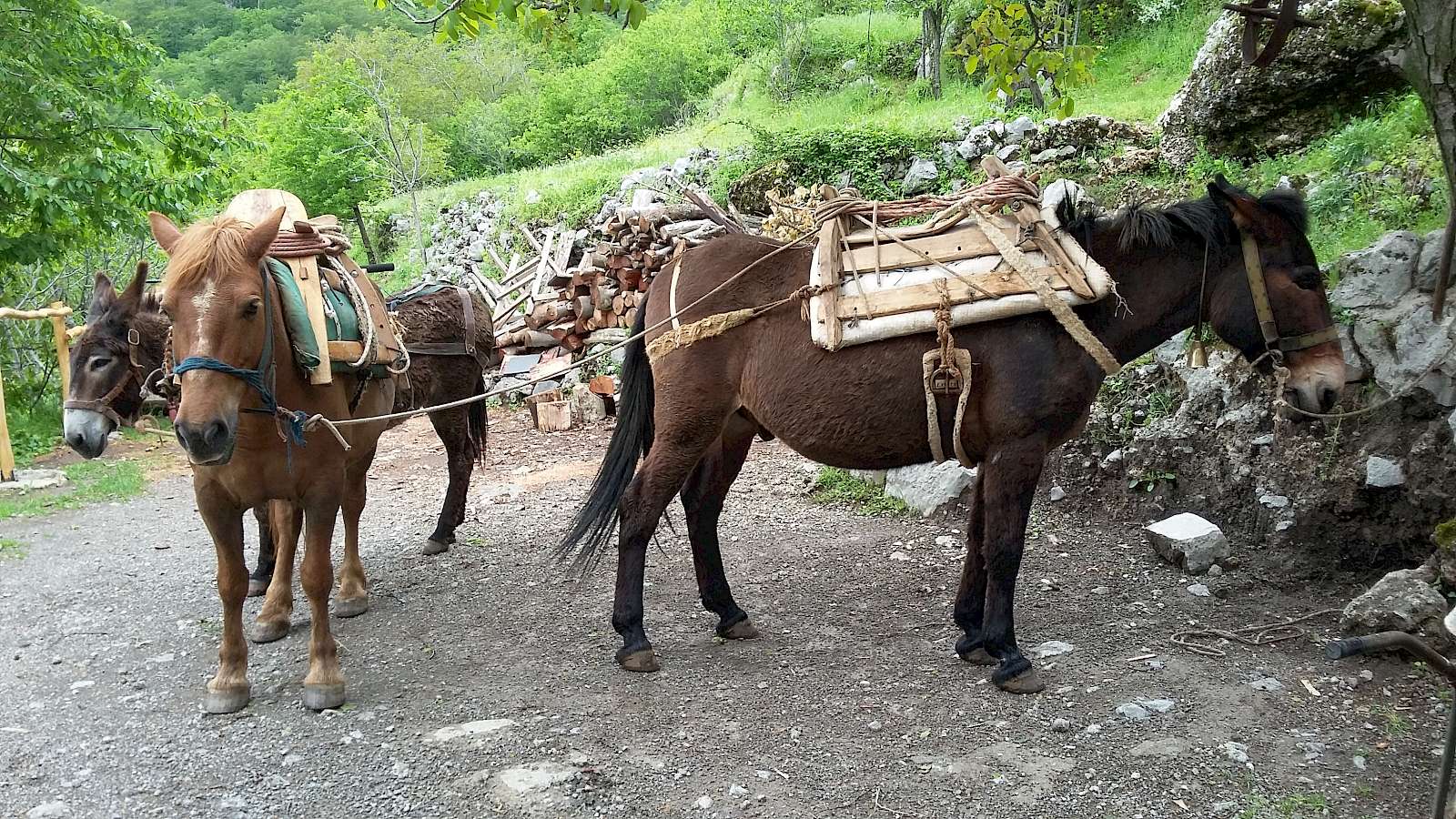 Going for supplies
They never forget to stock up on Rakija, in many variations and flavor, which is offered to one and all.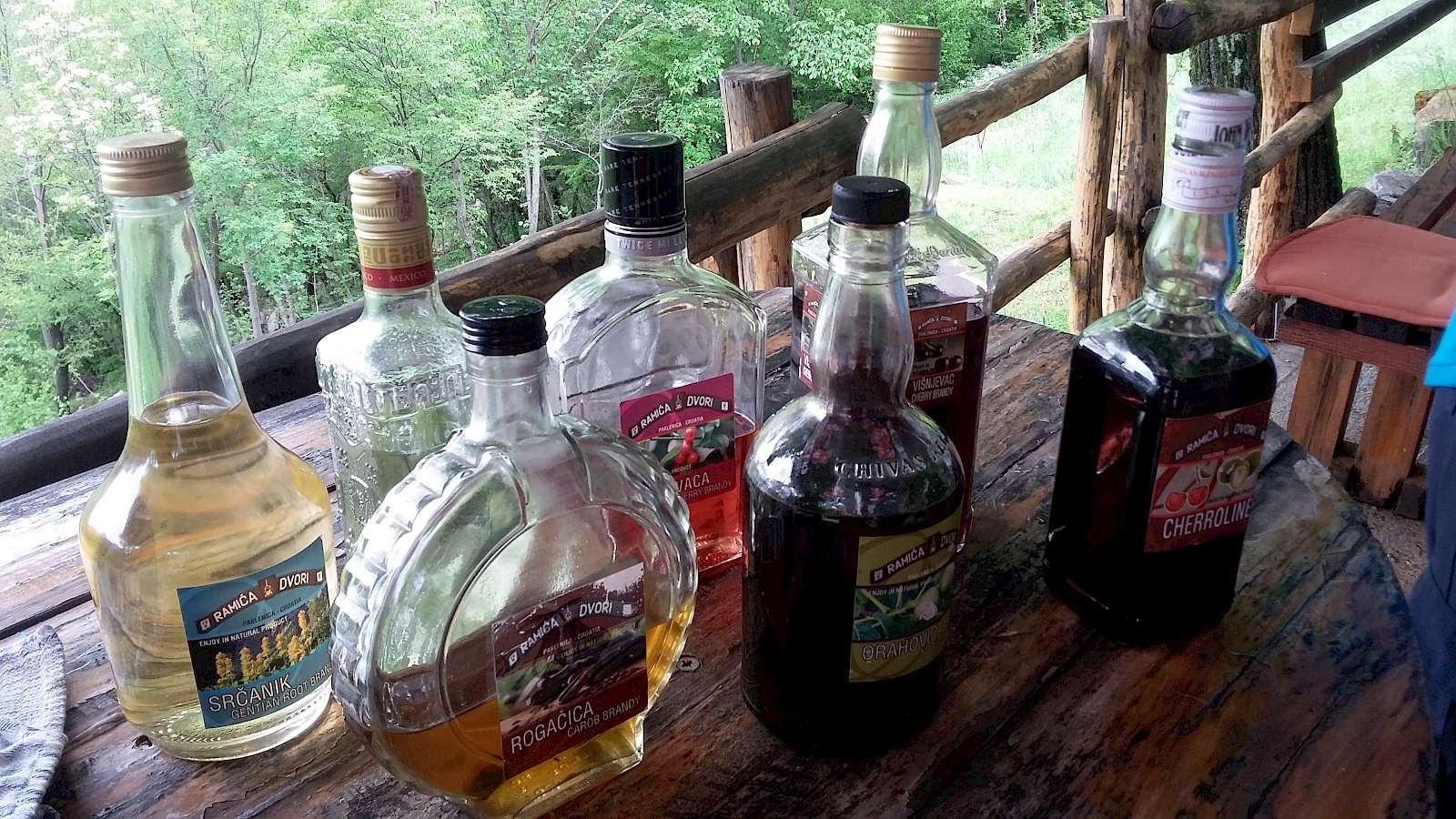 Abundant Rakija
I also had the opportunity to cycle, enjoying rides along the coast on Brac, Hvar, and Korcula Islands, with lovely sea views.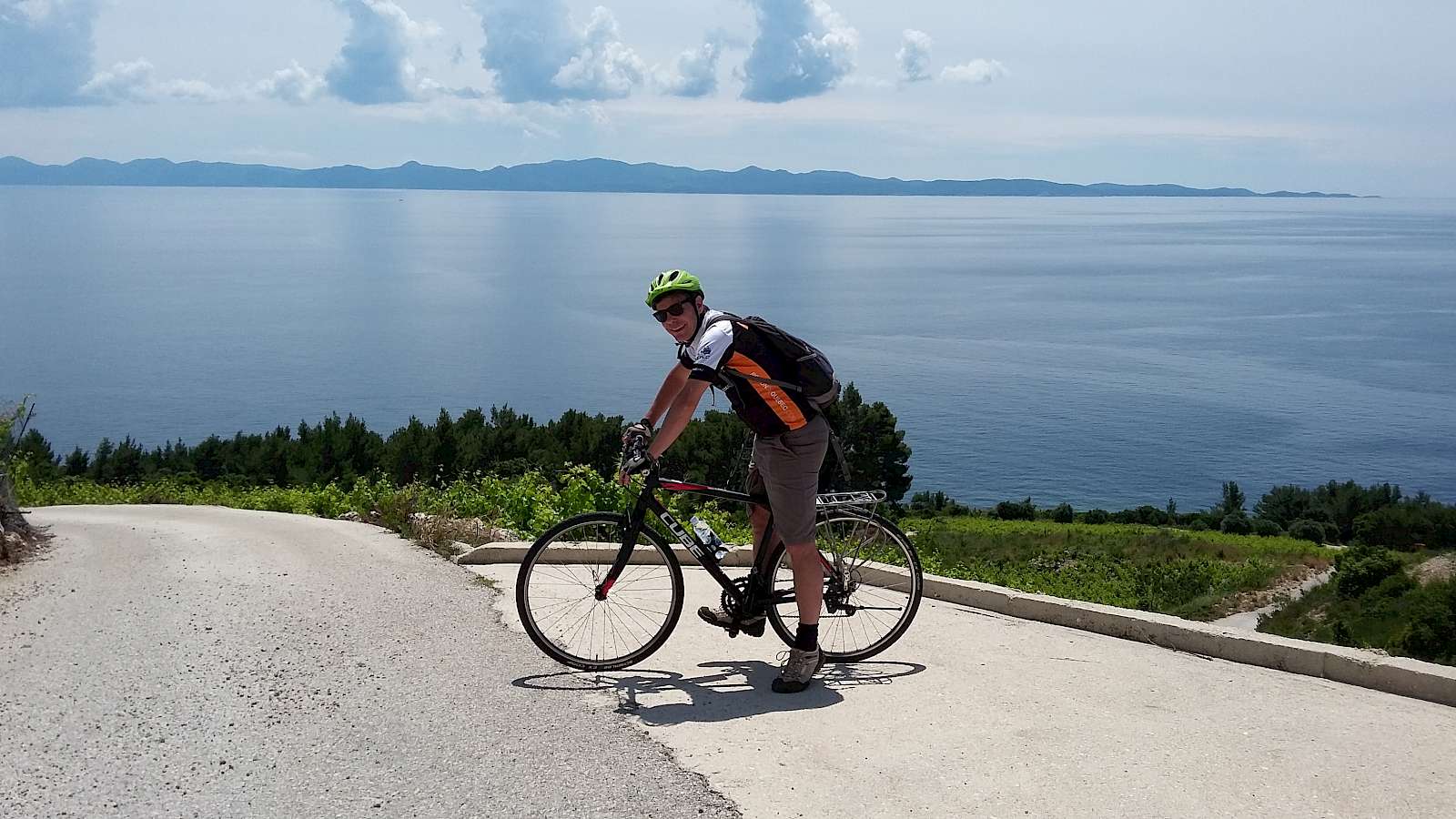 Scenic bike rides
The entire experience was flavored with a variety of local dishes that included (of course!) fresh seafood. One highlight was a visit to an oyster farm in Ston Bay where the best oysters and mussels in Croatia are cultivated. After a short sailing trip through the farms, and an introduction about the tradition and farming culture, we made a stop on the idyllic island to taste the oysters and have a lunch of mussels with white wine, olive oil and garlic (an old family recipe), accompanied by homemade wine and brandy.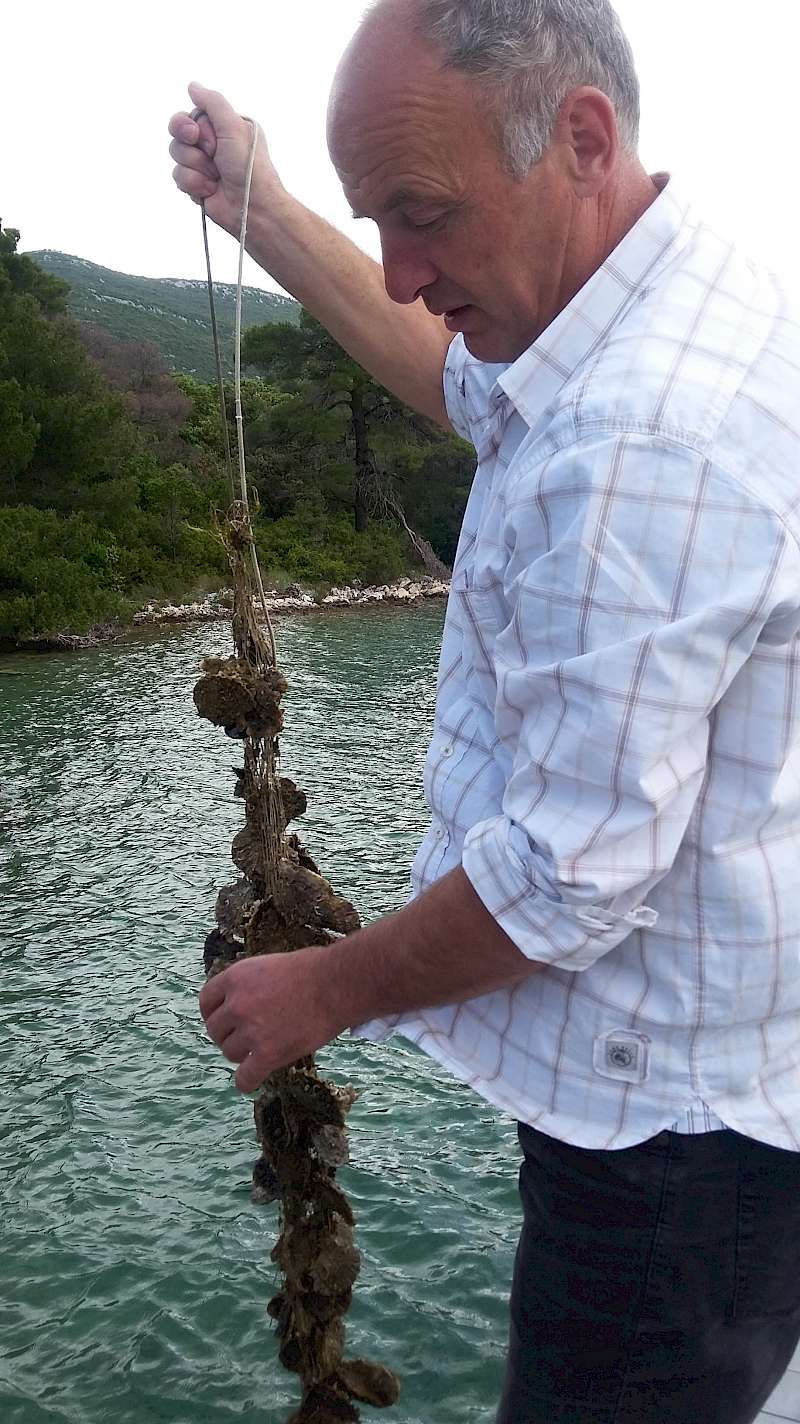 Oyster farming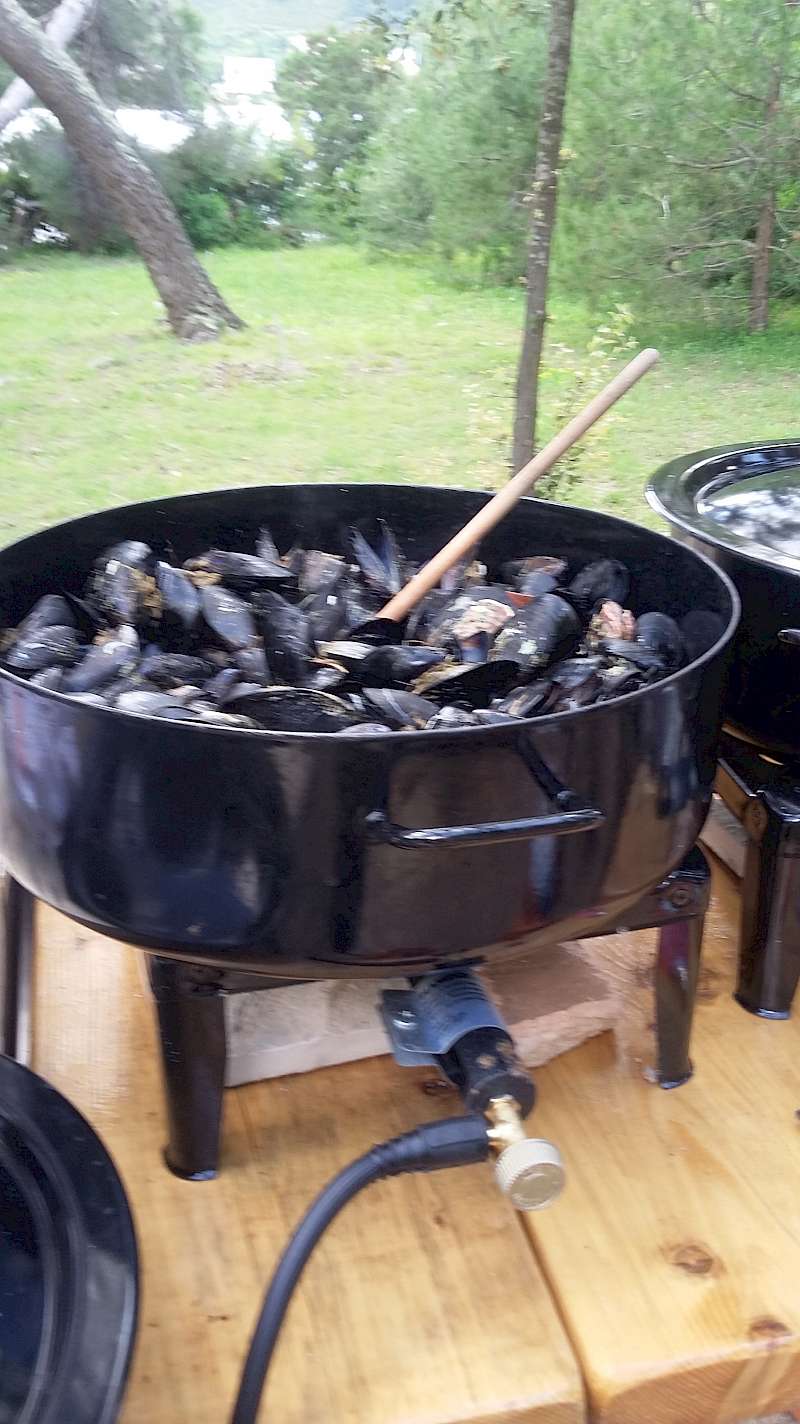 Mussels!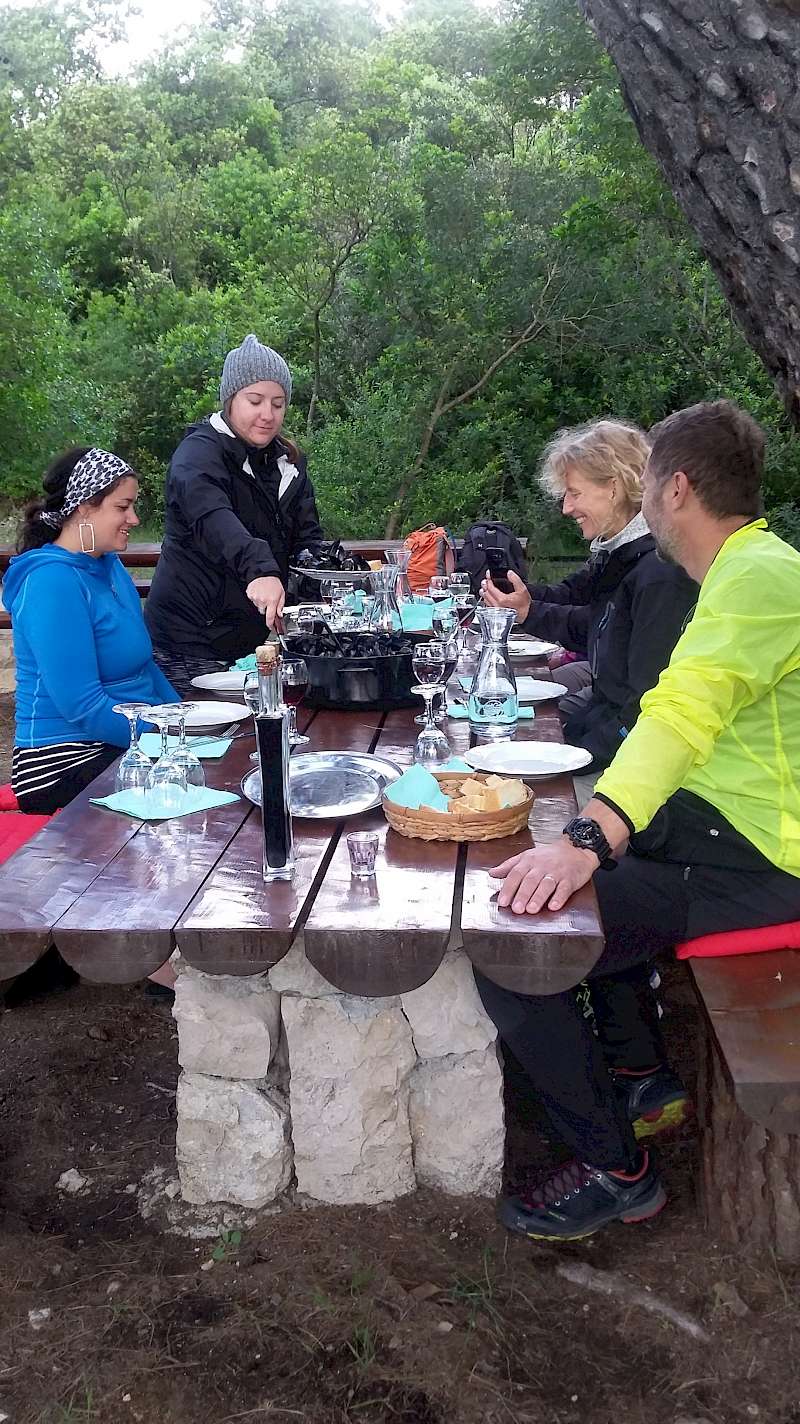 Lunch is served!
Being with future partners who live and work here was an incredible benefit as I was shown places the typical tourist would never experience. Building these relationships allow us to offer the tours that we do, tours that are unique, and also authentic. We have offered bike and bike and boat tours in Croatia for quite a few years and they count as among the most popular. Check out this new self guided or supported tour featuring the Istrian Railway Bike Path, Istria to the Adriatic.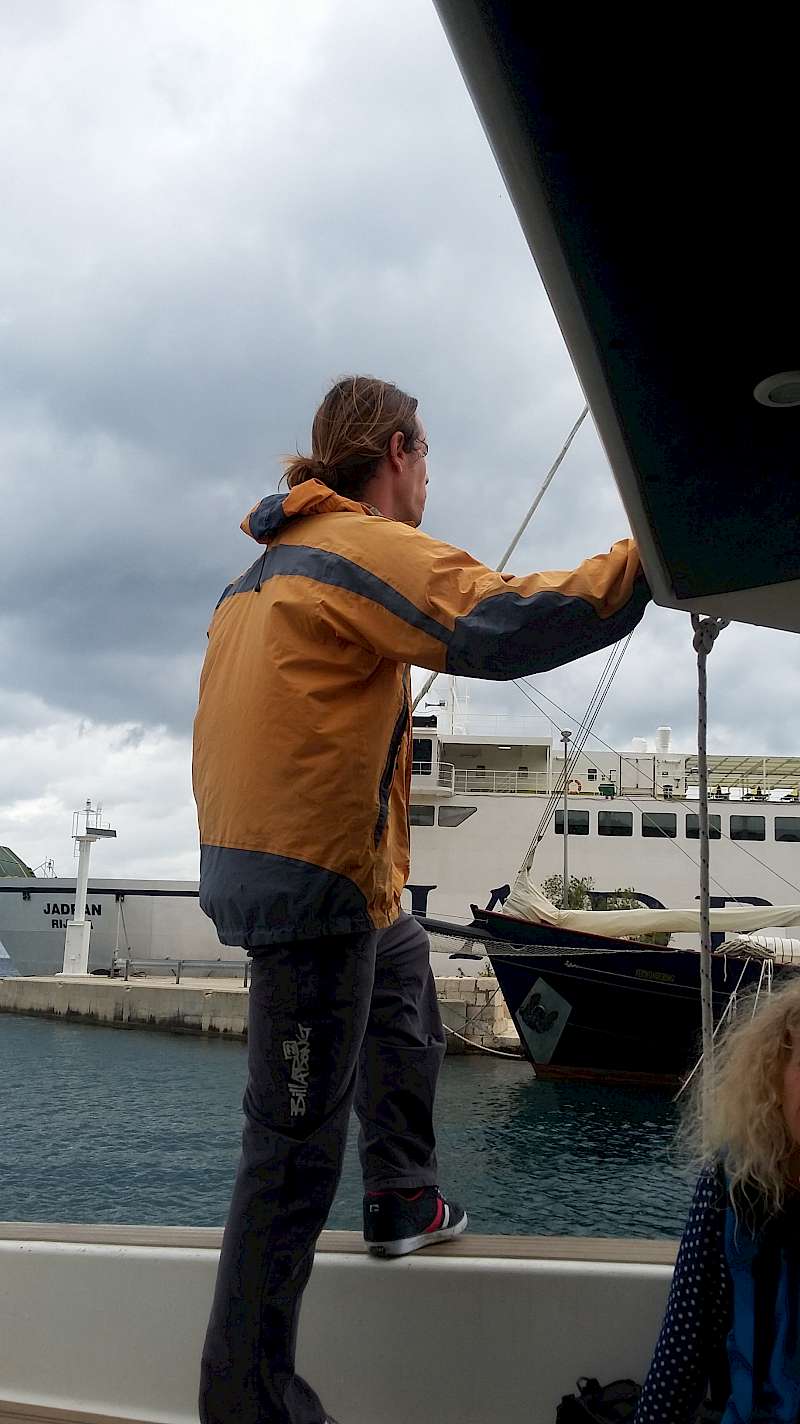 Local Partner
Looking back, sorting through photos and videos, writing and remembering, I realized what an amazing opportunity it was to travel to and experience the region, and how incredible that this part of the world, with a history of intense conflict, came together, side by side. and invited us all in. Circling back now, all the way to my post about responsible and receptive travel, this is what it is all about.
Coming together, we can all celebrate, in spite of our differences. In fact, we can celebrate those as well. The potential is unlimited. I love the Emily Dickinson quote, "I dwell in possibilities." I will meet you there!
I leave you with a picture from one of my local rides in Northeastern Pa.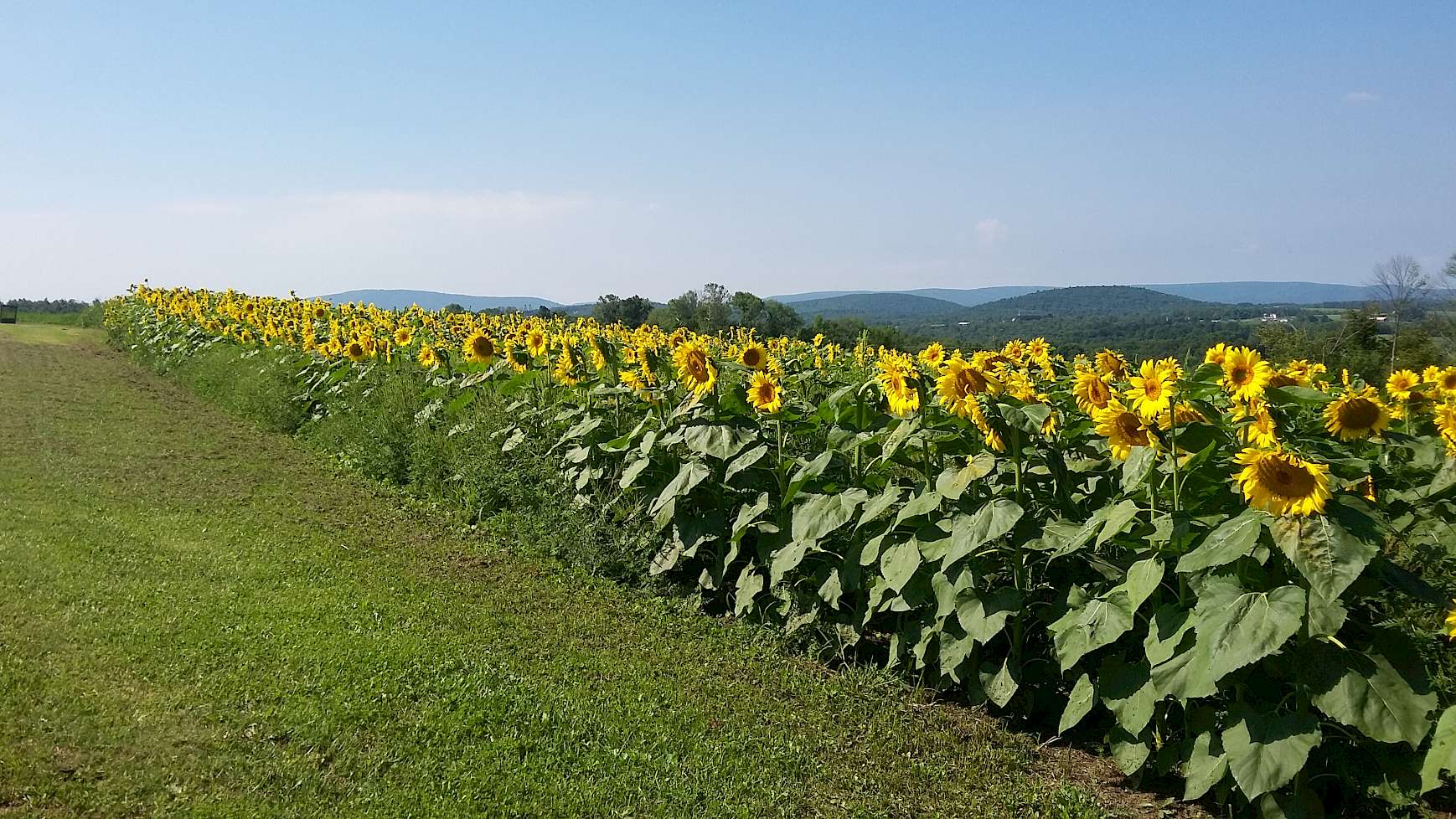 Sunflowers of the Endless Mountains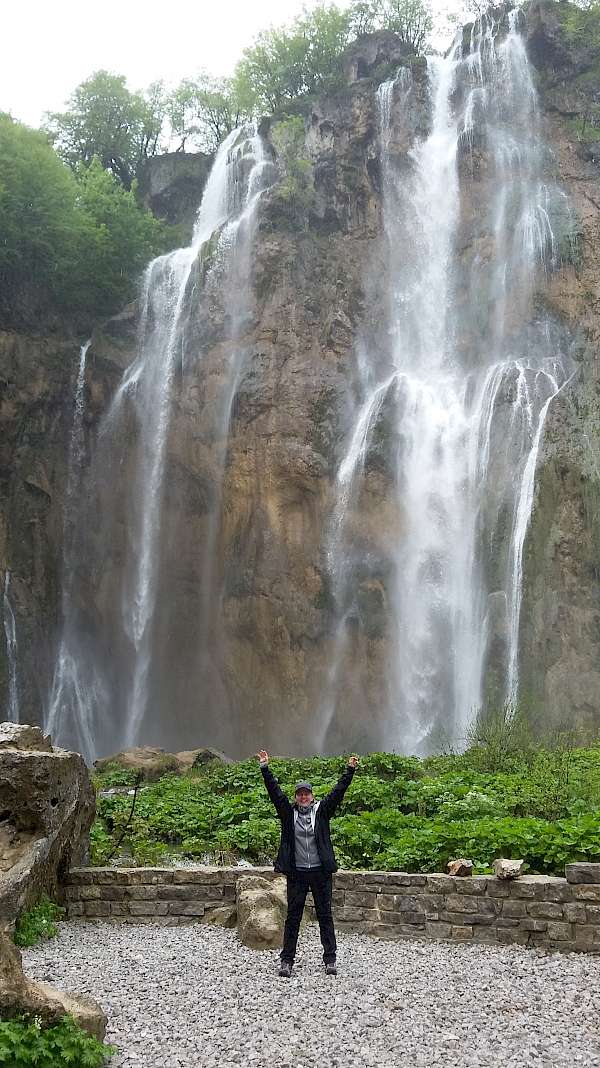 |
Feeling accomplished! What a spectacular finish.
Photo Gallery


---
Comments
Post Comment