Elena on the Danube
Hello fellow adventurers! My name is Elena Bennett, and I am a member of the Tripsite team. I just had the wonderful opportunity to experience the Along the Danube – Four Country Tour and would love to share some photos and memories with you.
I went on this journey alone, which I highly recommend to everyone to experience at least once. I have to admit that it's a bit intimidating, but there is an incredible sense of independence that results from a solo trip. I was a delighted to spend my first two days in Passau, Germany before boarding the boat, which was actually one of my favorite parts of the trip.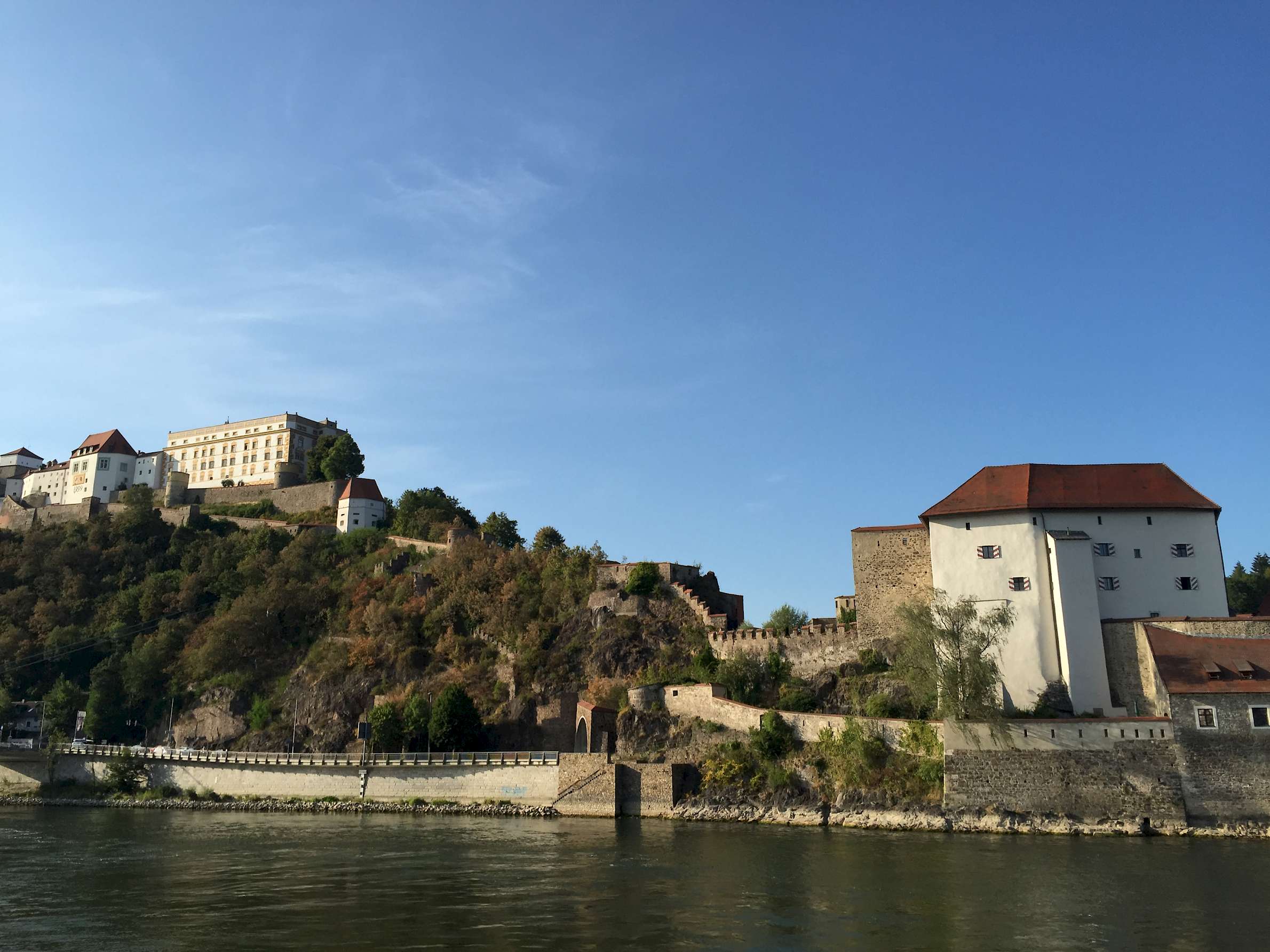 Cafés with wonderful desserts, flowers at your table, and lovely views abound. I ate freshly baked desserts the entire time. How could I not with the strudels, cakes, cookies, sweet rolls and endless sweet shops and cafes available to stop, sit a bit, drink a latte and eat a (huge) dessert?? Passau is a beautiful town with cobbled streets, pastel colored buildings, and lovely meandering alleyways, some with decorative umbrellas hanging between the buildings, like tiny gardens overhead.




Once on board the MS My Story, we began our tour biking along the Danube in the rain. I met a great group of people and we cycled together. In spite of the rain we had a great day, full of fun and laughter, and of course, biking. We were a group whose homelands extended over Australia, Great Britain, Canada, and the United States. I was nicknamed "Tripsite.com" and if we ever ventured away from the river path, I could be counted on to take a wrong turn. We watched out for each other. It was great. Although traveling by myself, I felt like I had family along for the experience!
Apart from the pastries and sweets, I really enjoyed exploring the area. I felt safe. There is a different pace to life here. There is no pressure to rush, but rather to enjoy. At night, walking among the locals in the villages was simply delightful. There were friends and families gathered at local cafes, visiting, eating, drinking beer, and singing…It was a perfect way to completely absorb their culture at my own pace.



Rain! We had a lot of rain for the first couple of days on the trip. I discovered that traveling takes a good sense of humor, a fairly easy-going personality, and the ability to make the best of any situation. So regarding the rain, I found that from a photographic perspective, the overcast skies added great depth to the color of the trees, the beautifully painted buildings, and the flowers growing in the windowsill gardens. I cannot tell you how dramatic and atmospheric is it to tour a castle with overcast skies. It seemed…appropriate!
On the subject of things not always being quite what you expected, I will mention that schedules do not always go according to plan! The first afternoon when we were scheduled to meet our barge, we discovered it had been unexpectedly routed back to Passau and would not return on time. In spite of this, I was impressed how well we were taken care of. Plans can change due to things beyond anyone's control but what is important is how an operator or agency responds. We were compensated well and also had the opportunity to attend some different excursions. More on that later.
Bratislava is set along the Danube on the border of Austria and Hungary. The Bratislava Castle overlooks a magnificent courtyard and the city, referred to by our guide as "the former communist concrete jungle". The Communists had built a lot of ugly concrete buildings with no character. After the fall, the buildings were painted with vibrant colors in an effort to stamp out remnants of the regime.
We walked through the city and stopped to enjoy a drink and listen to the musicians playing lovely music outside a restaurant. The views walking back to the boat at night were breathtaking. While eating dinner on our boat. we enjoyed the view of the beautifully lit castle as our backdrop.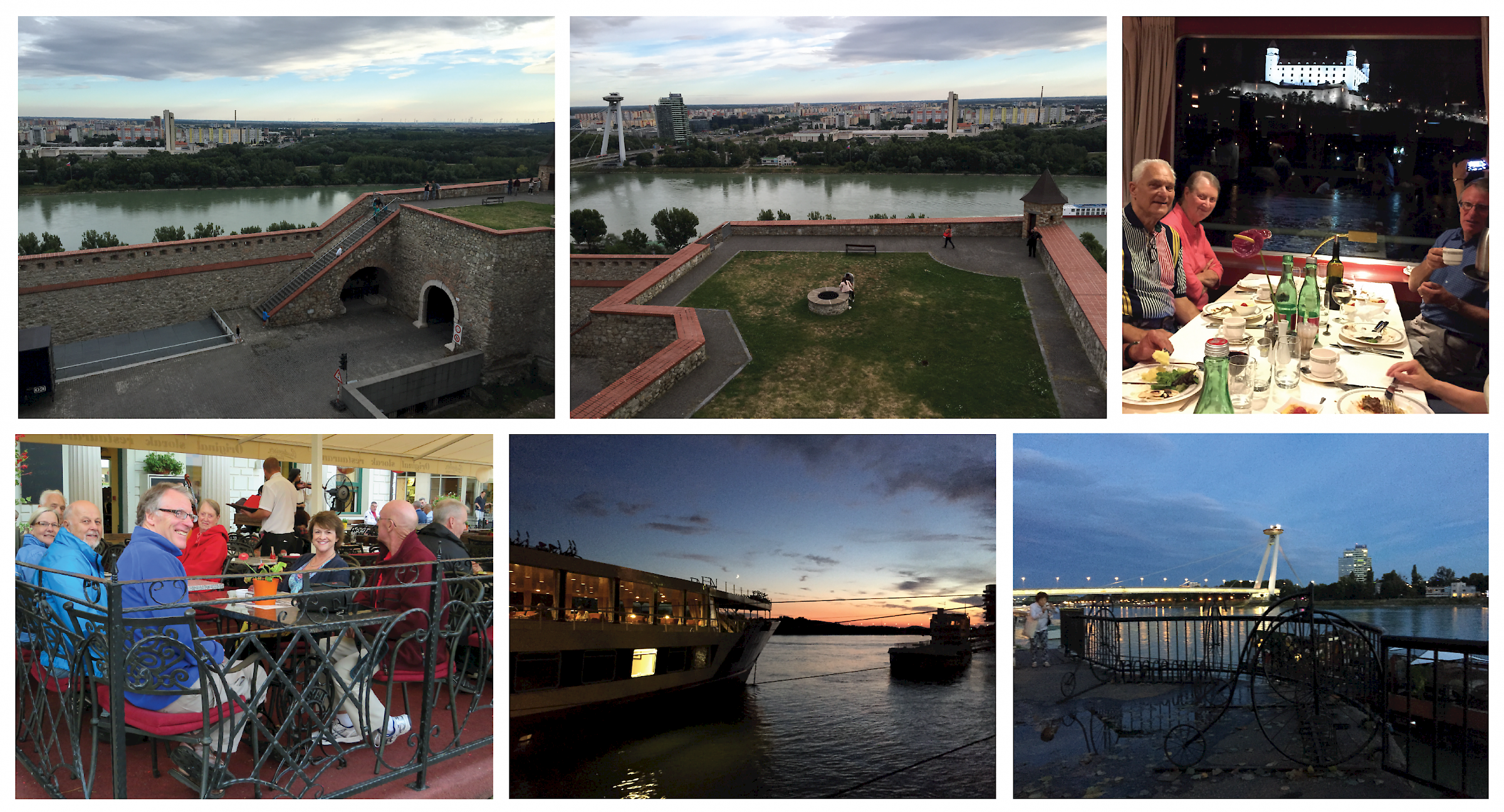 After a wonderful night's sleep during a trip down the river, we arrived in Budapest. My first impression of Budapest is that it reminded me of New York City because of its pace and energy.

The optional excursion I chose here was an "on-off" bus tour, which was perfect, because I would not have wanted to venture out all day on foot or cycle the busy streets. Budapest is known for it's gorgeous architecture and my eyes were darting everywhere in constant amazement.




I highly recommend participating in the Hungarian Folklore Excursion, a true immersion in this fascinating culture. We were greeted with schnapps and wine and ate Hungarian Goulash as we listened to music and enjoyed the dancing.



We were presented with an unbelievably gorgeous view of the Parliament Building lit at night when we returned to the boat.

A tip for any travelers: amidst all the tours, views and overwhelmingly beautiful architecture, stop every now and then, take a deep breath and absorb, completely, where you are. This is what I enjoy most about these tours. Biking allows you to experience a country with every one of your five senses. You feel the country's rain misting your face as you pedal, hear the music and local language as you pass, smell the wonderful food, see the locals in their everyday dress and commonplace, and taste the regional culinary specialities. You naturally slow down and savor.
On Thursday, we biked through the quiet little town of Vac on our way to Esztergom. We passed a small farm and a very kind farmer brought his magnificent field horse back around to the road just so I could get a photo.
We arrived in Esztergom in time for a festival and the locals were dressed ornately for the occasion. Our boat was docked on the river right outside the Basilicia, Hungary's largest church. Here, we enjoyed the local markets as well as the magnificent view from above.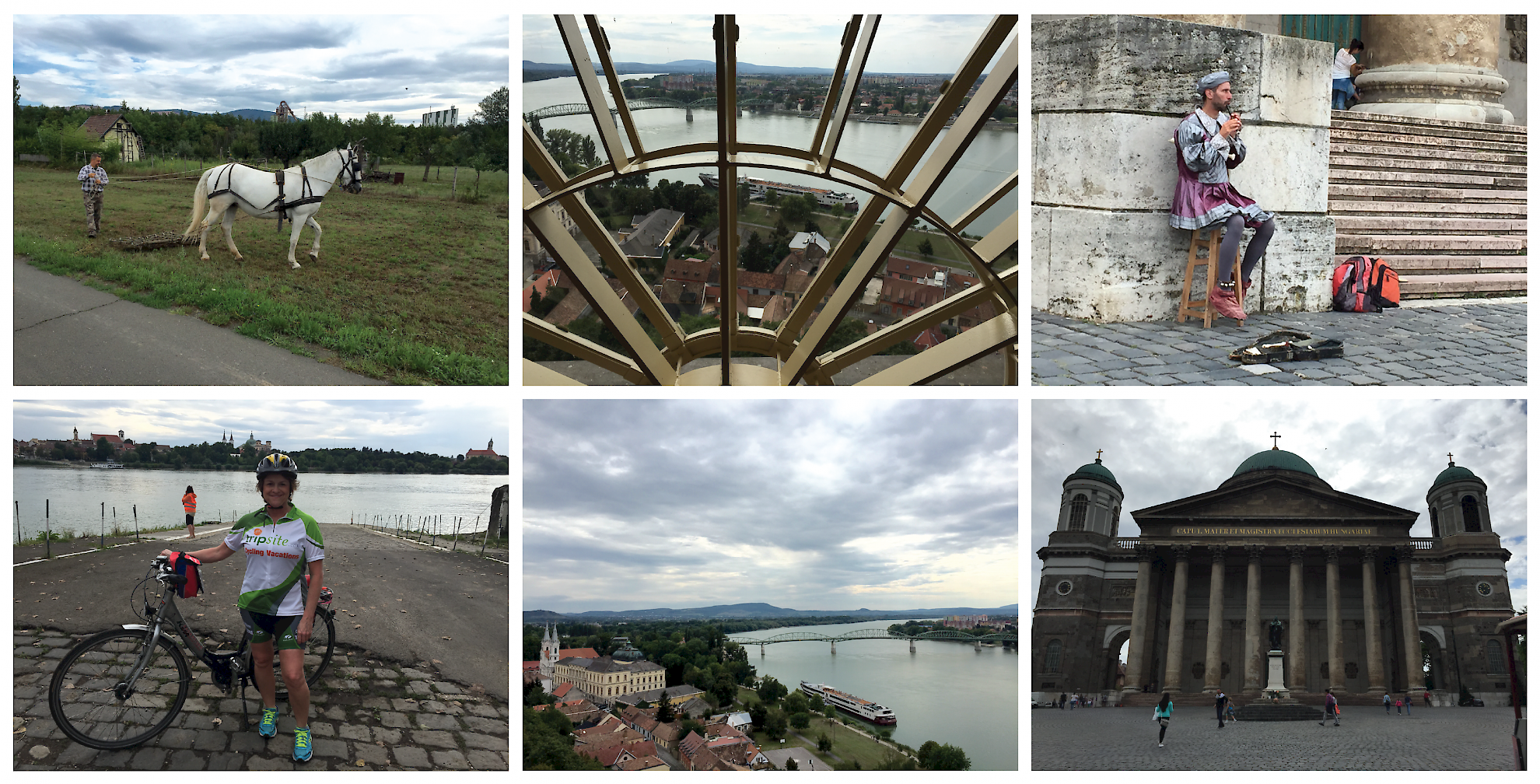 Vienna was our stop on Friday. We biked around the First District with a very knowledgeable guide who kept us abreast of the incredible history of the area and the architecture. Two of my favorite memories of Vienna were of the beautiful horse-drawn carriages and the ornate clock flower garden.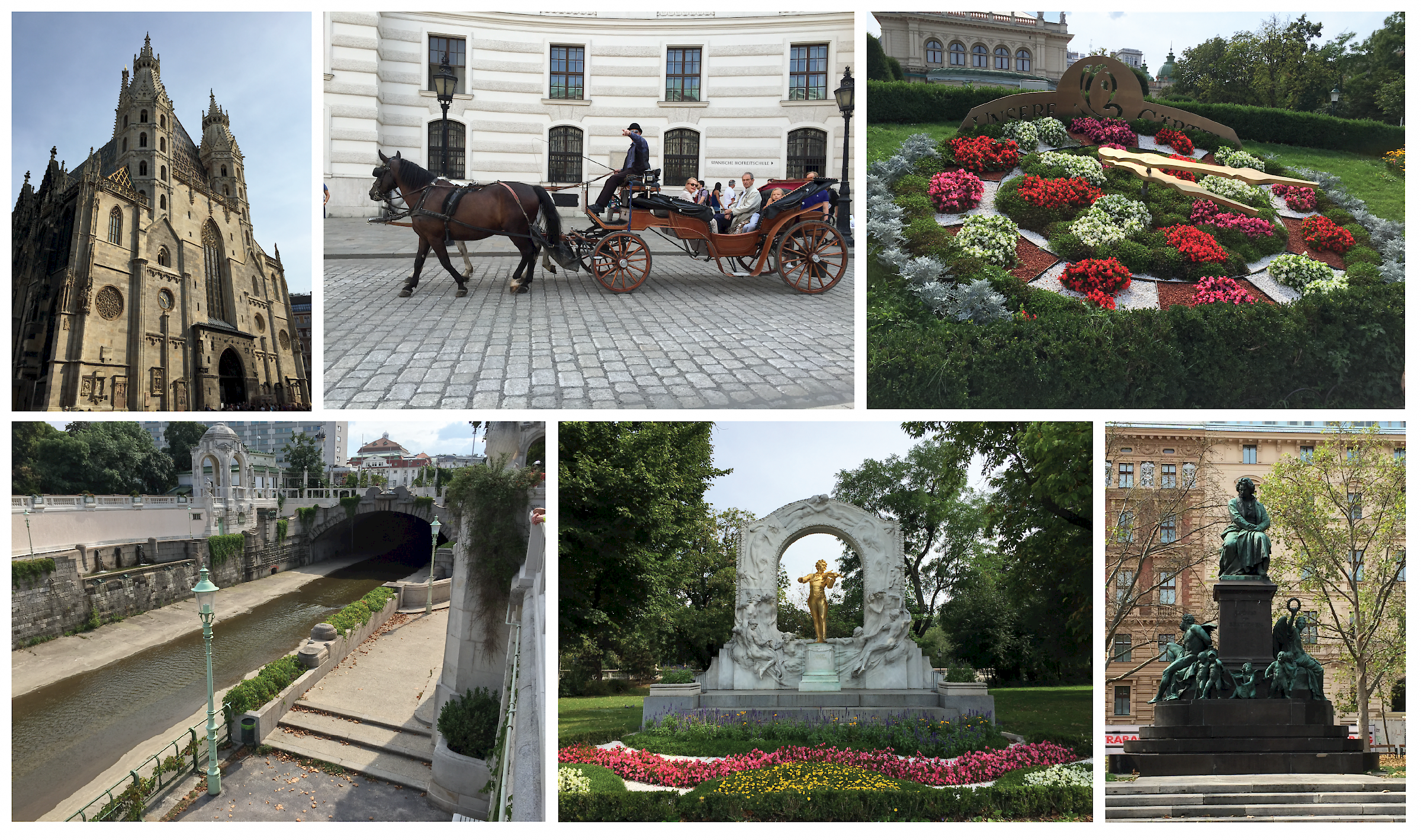 Friday night I was delighted to attend the Classic Waltz and Operetta Concert at the Viennese Palais and was completely mesmermized by the beautiful music. Vienna is truly the "City of Music".

Saturday we biked into the town center of Krems where we browsed the markets then biked ahead to Durnstein, a fabulous little town where apricots are prevalent in everything, from apricot brandy to gummies. We continued to cycle through the Wachau Valley with its vineyards and stunning pastoral landscape. 'Peaceful' best describes this leg of the trip. With all the sights of the previous days, my favorite part of this day, was being able to get lost in the simplicity of the country. Continuing on, we cycled through the valley and stopped at Weinbenkirchen for some wine tasting. Let me tell you, they are serious with the amount of wine they give you at these tastings. You get a glass, not a sip. Wow. Very fun!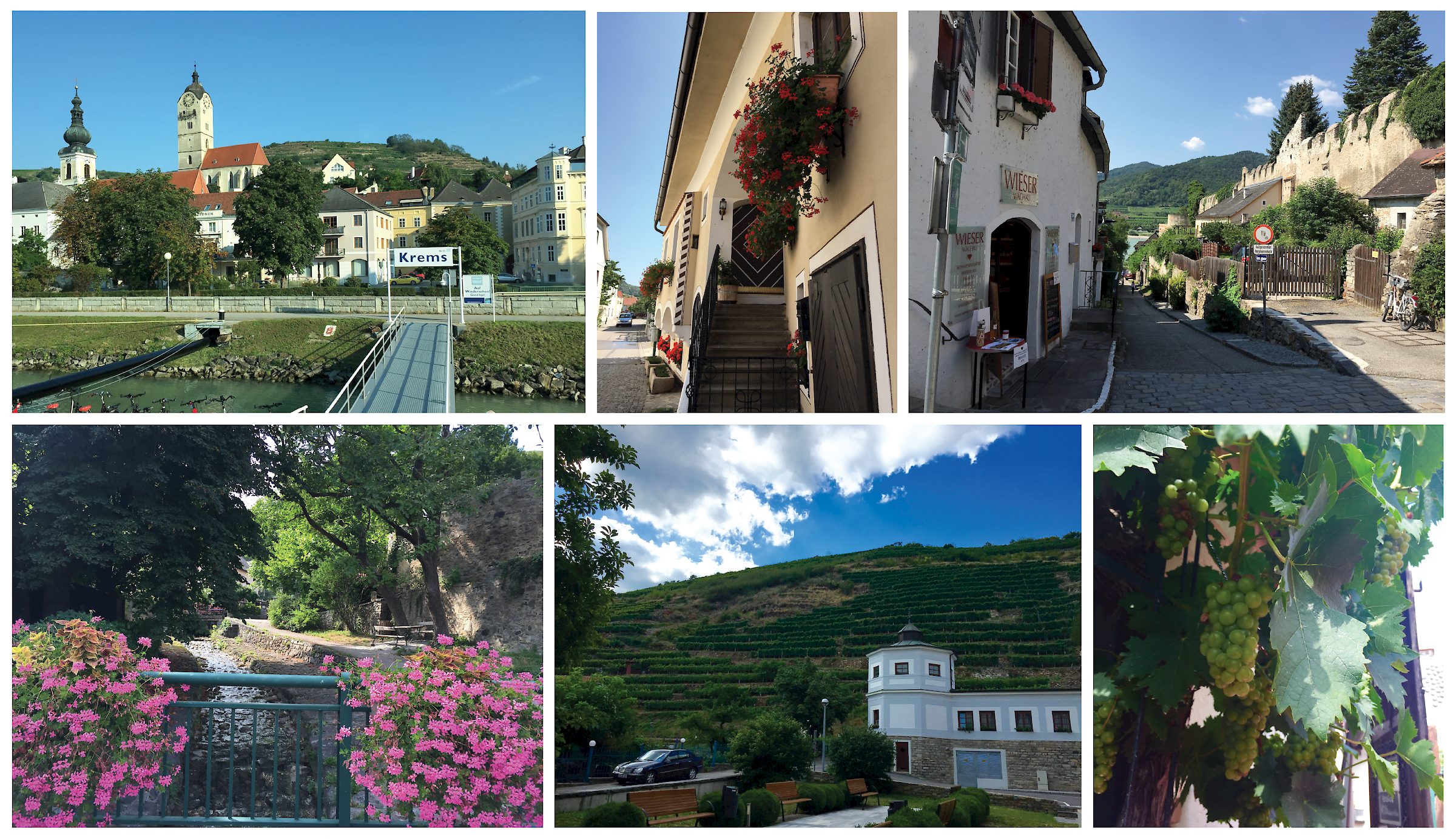 I ended my trip with an extra day spent in the town of Freising before I flew out of Munich. I am so happy that I did this. Eating gelato and walking through this lovely town before my travels home the next day was a fantastic way to end my trip. Check out the decorative bears all over the town!

I am so happy I had this opportunity to travel the Danube, to experience the warmth of the locals, the incredible food, (I actually did venture away from just eating pastries) and to be informed by such personable and knowledgeable tour guides. I was happy with the accommodations onboard. The staff was fabulous and it was quite comfortable sailing up and down the river while we slept.
My suggestion is to opt for the extra excursions! Things did not always go according to plan with schedules and weather, but with a fantastic group of people to share this adventure with, it was a truly wonderful trip.
Don't hesitate. Travel. Enjoy this world.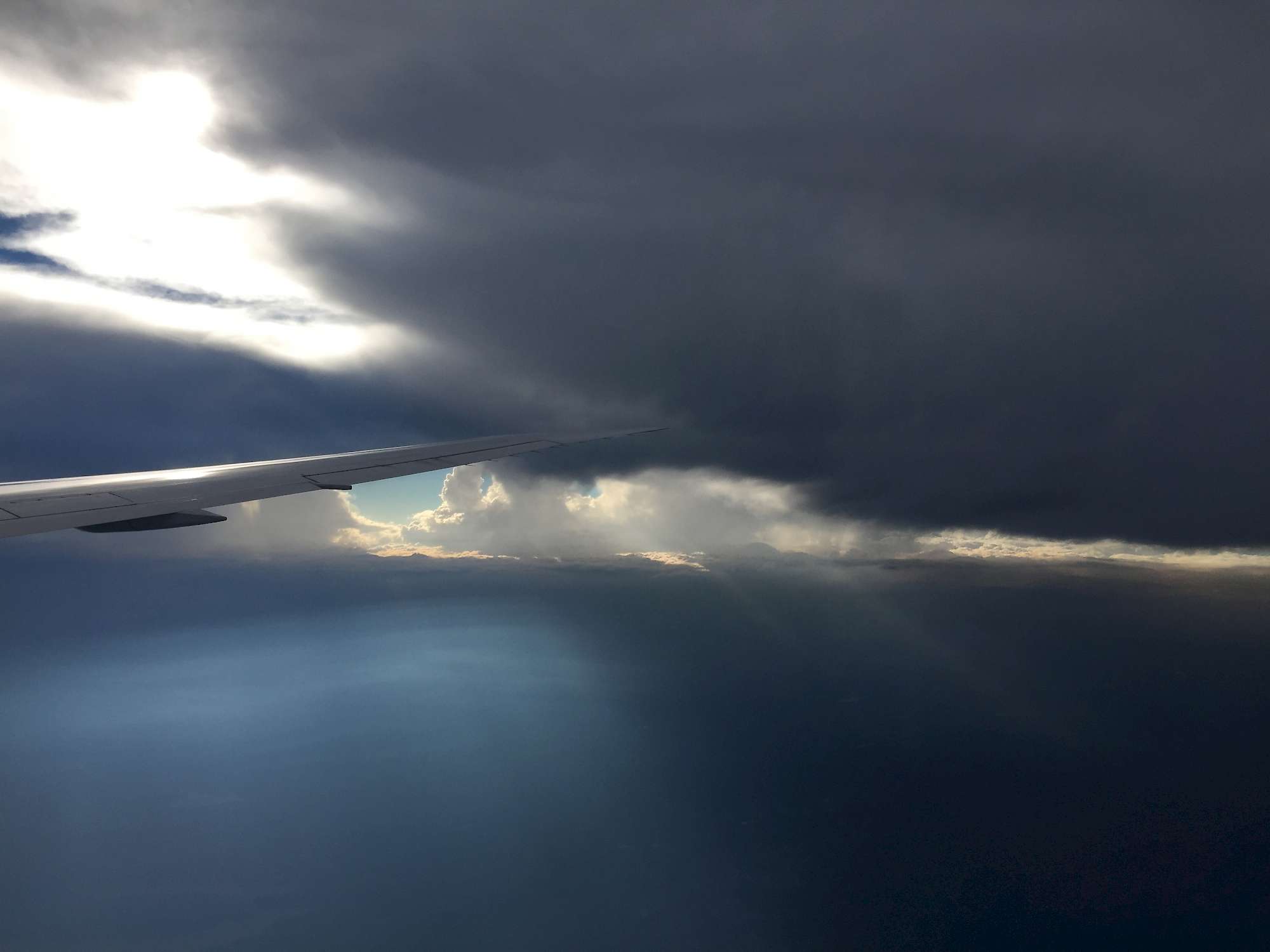 Looking for more fun along the Danube? Check out a collection of our best hotel based Danube Cycle Path tours.
---
Comments
Post Comment