What is a Bike & Barge Tour?
It is about the boat….
Just the other day I was on the phone talking about a tour and the client exclaimed, "I never heard of a bike and boat tour!"
I started to think about how many others might not know of this wonderful way of exploring and have limited themselves to the typical tourist experience of the guided bus tour.
Let me try to explain what a bike and boat tour is!
When I first heard the terms bike and boat and bike and barge, the image I had in mind was of a rusted old flat bottom freight chugging commercial waterways in some industrial wasteland.
I could not imagine that this could be a legitimate option for a fulfilling European adventure. How wrong I was! I have come to realize, and many others have as well, that biking and boating is probably the best way to explore a region.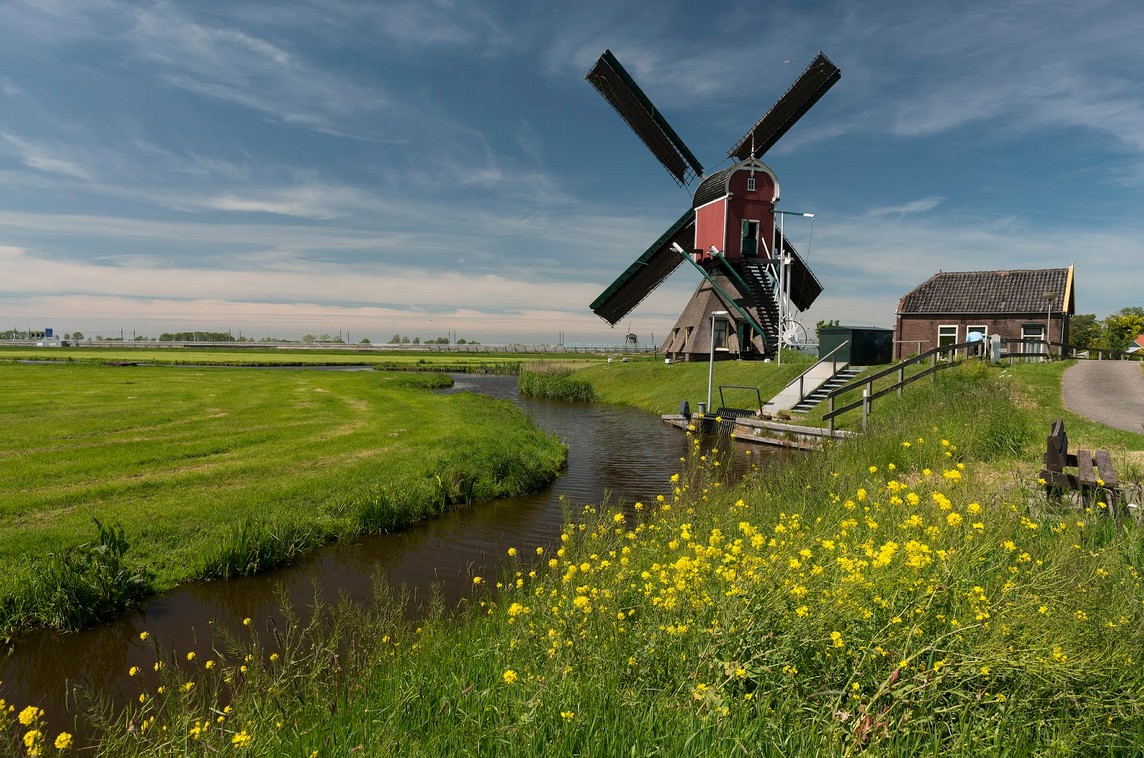 The Netherlands provide a perfect backdrop for a bike and barge tour.
Think about it! How much of Europe's history is merged with its waterways?
From prehistory to present day, the rivers, canals, and seas, have coursed through humanity, framing man's experience with the land, setting up boundaries between them, or drawing them together, nurturing, nourishing, and… conquering.
Water has carved out the landscapes upon which people have built their lives, their culture, their history, and their essence. Endless battles have been fought along the banks of the great waterways and civilizations have ebbed and flowed with the current.

Though we are far removed from the era when water was the only lifeblood that flowed through a land, on a bike a boat tour, we can observe from the present day, on the very currents of water and time, the past that shaped a region. Cycling through the landscape provides for a more profound experience than a typical tourist can hope for.
The boats/barges that are used on a bike and boat tour are as varied as you are. There are different classes of vessels in regards to comfort level and depending on your destination, different types of vessels. We have luxury class boats and simple, economical, standard plus boats.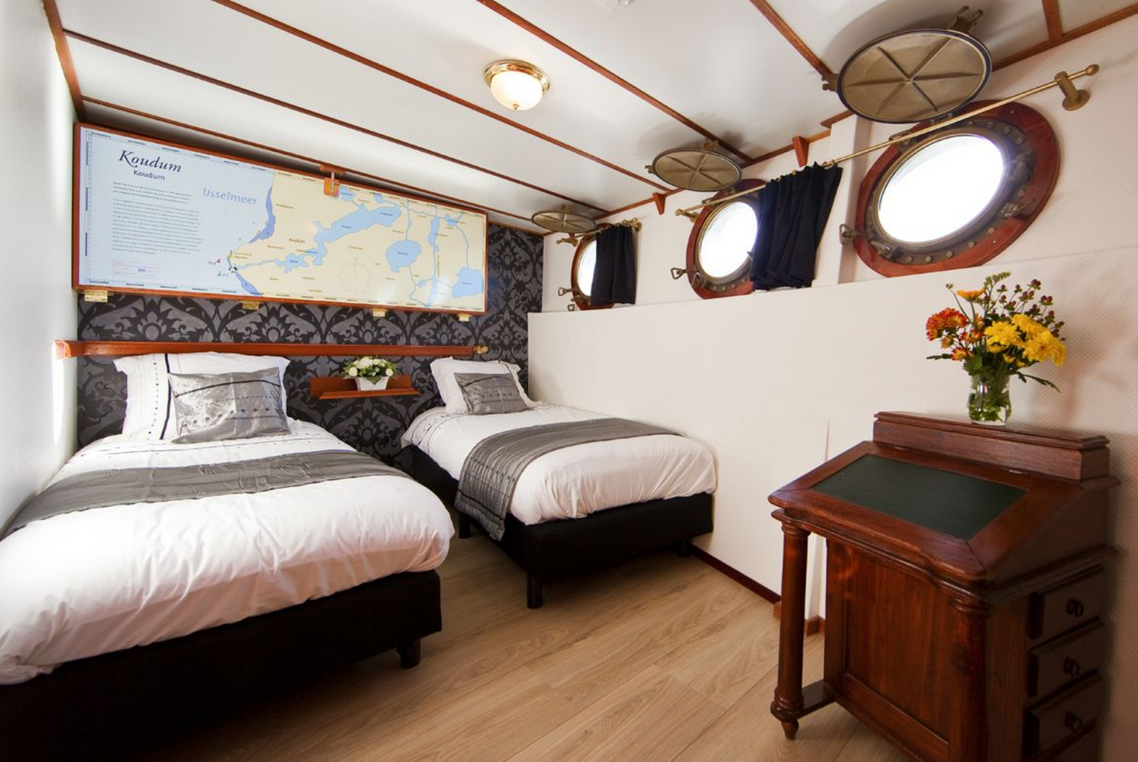 Comfortable twin cabin accommodation on the Magnifique.
The barges are converted freighters, redesigned to accommodate the active vacationer. Other vessels used are actual ships, larger and more powerful, to subdue the mighty Danube, and other historical European rivers. There are open sea tours as well! We have sailing experiences from brand new ships, specifically built for the active bike and boat vacation, to the refurbished Caiques or traditional fishing vessels. The smallest boat in our program has a capacity for 16 passengers and the largest, 174.

MS Normandie, one of our largest Comfort Plus Class Boats
Imagine, sitting on a sun drenched deck, enjoying a glass of a renowned local wine as the terrain slides by, and then, imagine yourself cycling through that same terrain etched with history!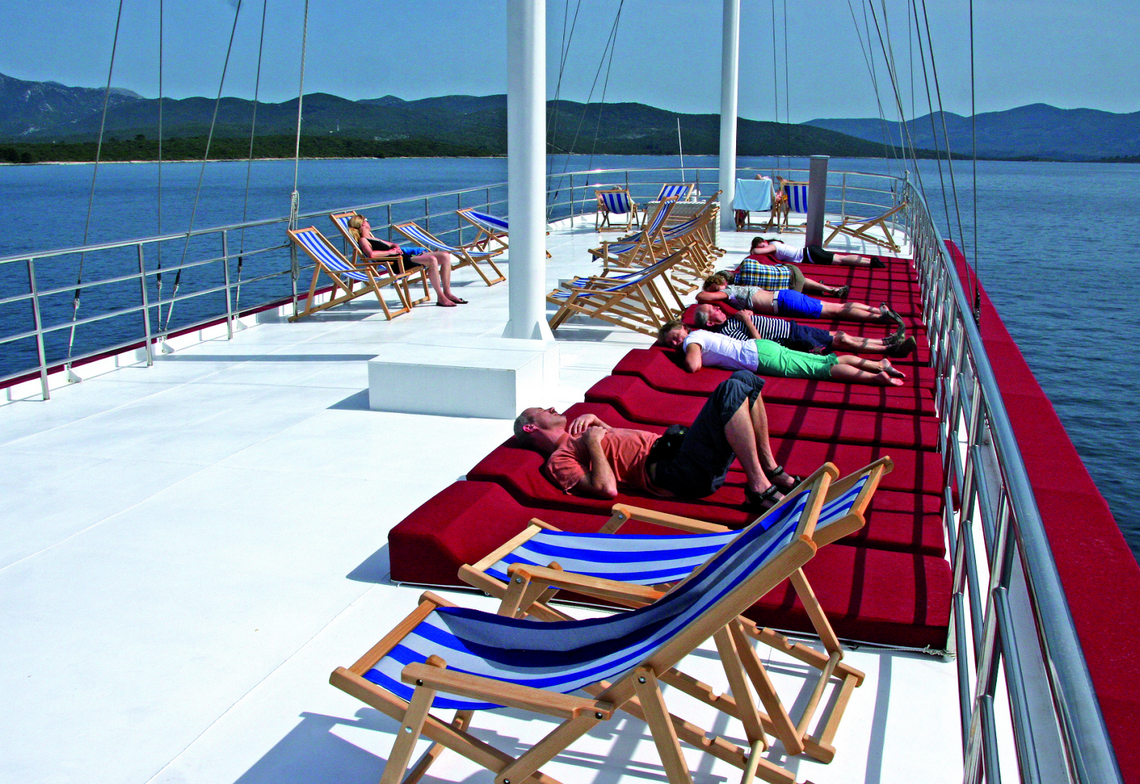 Sun deck aboard the Harmonia Comfort Plus Class Boat
It is about the bike….
So how does this work? What does a typical day look like on a bike and boat tour?
Your morning begins enjoying breakfast on board your "floating hotel", many times as the boat begins to navigate. The sounds of preparation for departure are thrilling; the ropes being coiled, the motor humming, a new destination awaits!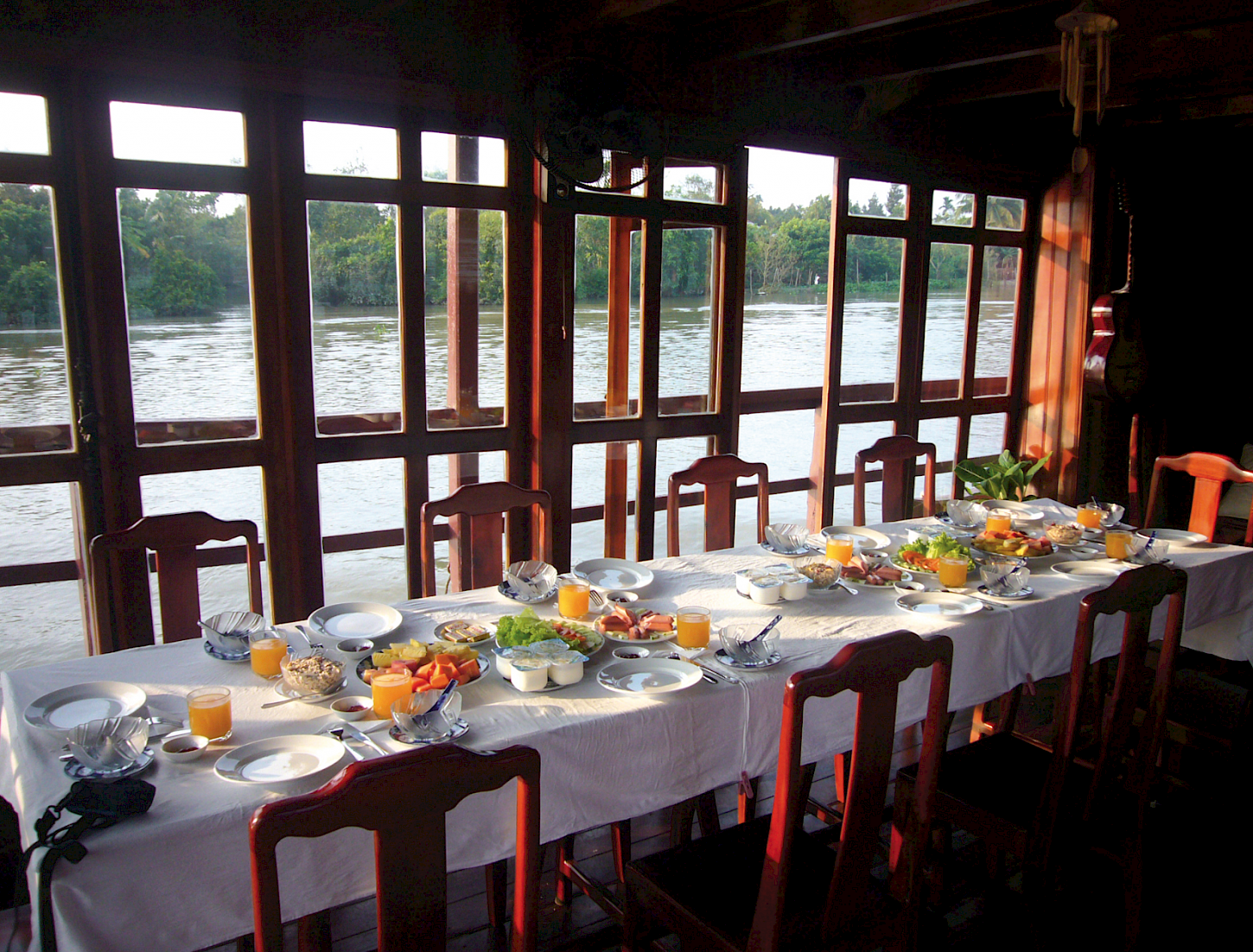 Breakfast about our Vietnamese Junks provide a beautiful view of the water.
After an abundant breakfast, you will prepare your picnic lunch. Bread, cheese, meats, fruit, yoghurt, and more are laid out for you to pick and choose and create your mid day meal.
At some point during the morning hours, the bikes are unloaded and you begin the day's cycling adventure. If you are on a guided bike tour, your guide is your companion throughout the day, leading and informing. If your tour is self-guided, you are provided with maps and route descriptions and cycle at your leisure. The routes are well planned, leading to places of interest. You decide how long to linger in an old market square or towering cathedral. The bike becomes your means of submersion in your surroundings.
The boat is your beacon at day's end having moved on from the morning mooring to the overnight destination. Once back on board it is time to relax, enjoy and fellowship. Friendships naturally develop in this environment. Dinners are professionally prepared and served and take on the air of celebration. You have earned your meal. Later, there is time to walk historic streets or relax under the night sky on deck.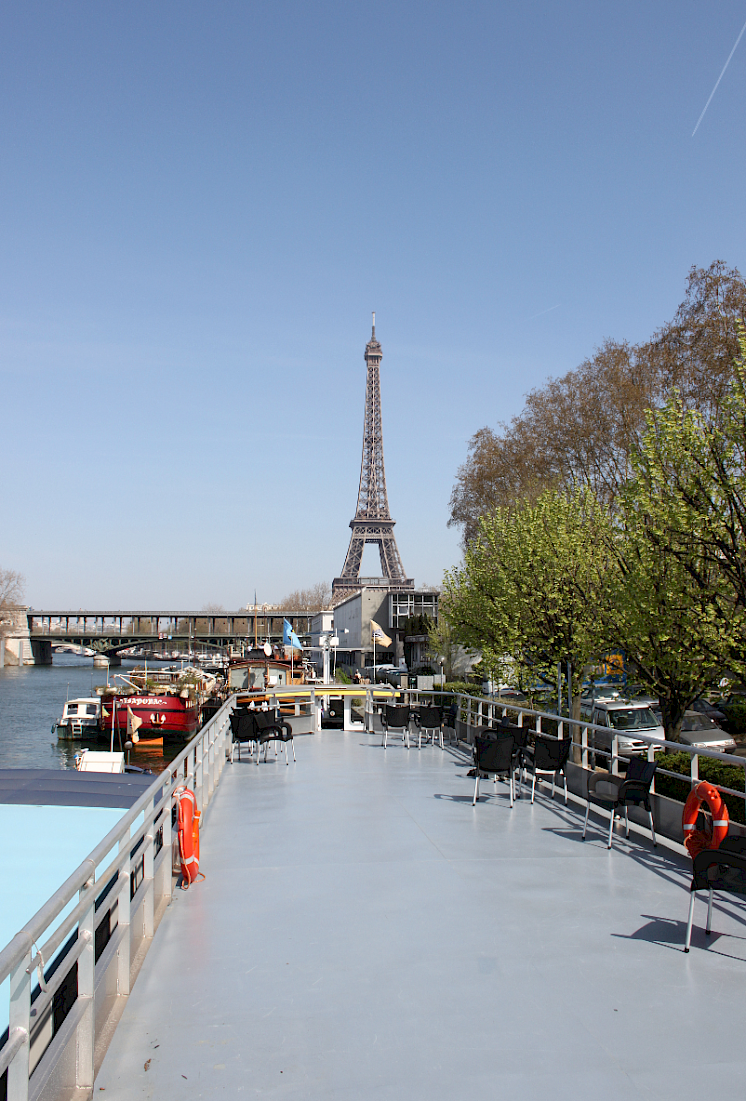 Bike and boat tours are generally 8 days in length though there are a handful that are shorter or longer. Destinations are many! Seafarers can find selections ranging from the South China Sea, to the Adriatic, Mediterranean, and Tyrrhenian. If rivers are your thing you will find tours on the mighty Danube, Rhine, Moselle, Saar, Seine, and more. Those that enjoy flowered filled canals will find their perfect bike and barge tour in Holland, Belgium, or France.
After having been on a few of my own bike and boat adventures, I would say it is the only way to tour! The experience is multi faceted and offers the very best of the very best; unique accommodations, good food, great wine, history, culture, art, and exhilarating activity!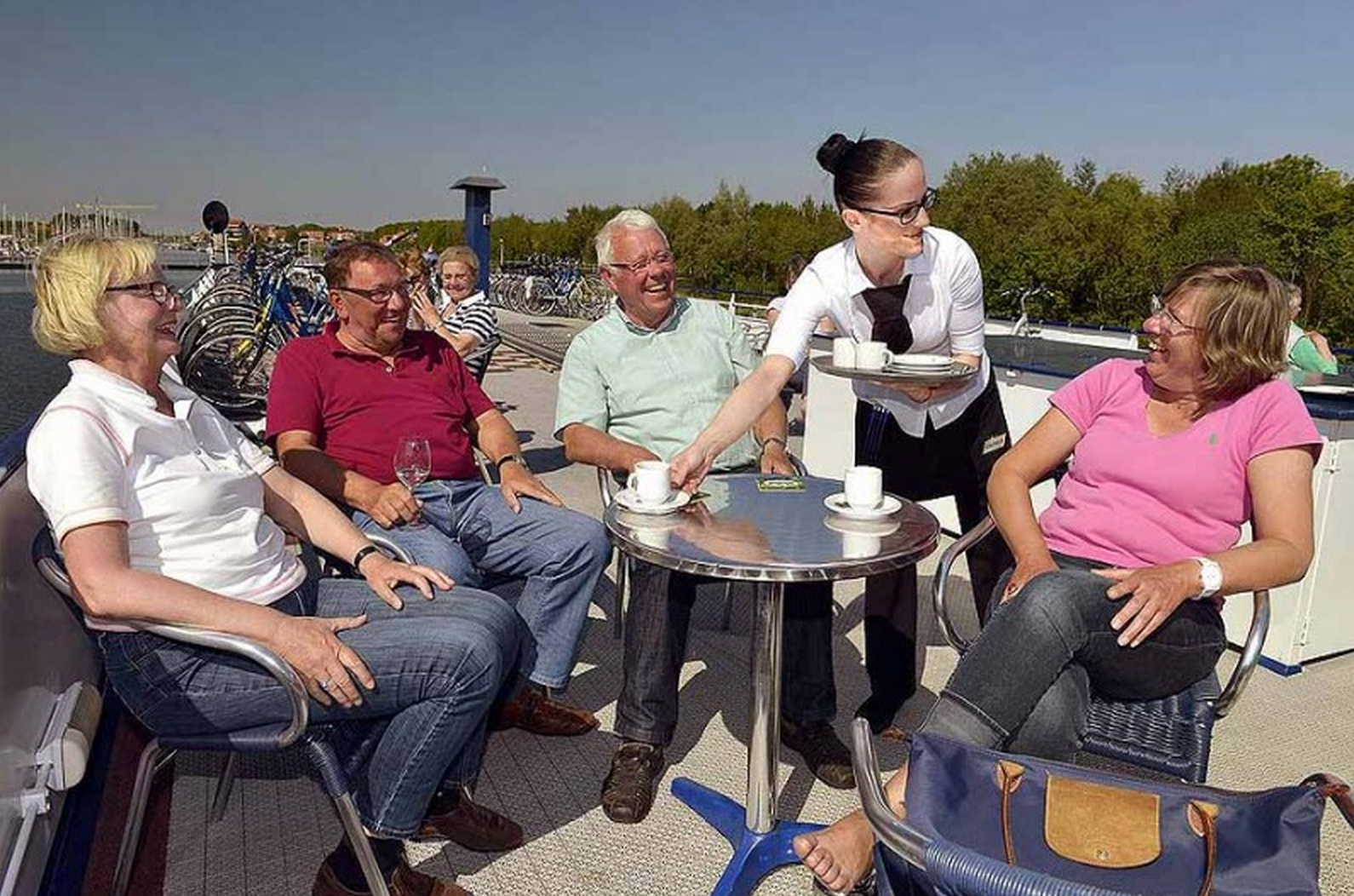 Most importantly, it is about YOU!
Every traveler brings their own unique perspective to a foreign land. Your experience will be as distinct as you are.
So, what are you waiting for? Come on board.

Check out this client-made video:
---
Comments
Post Comment