Poland Boats + Barges
---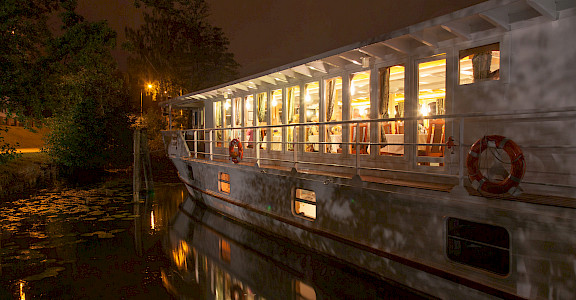 Standard Class Boat Sails on 1 Tour
MS Classic Lady was built in 2003 especially for bike and boat tours in the Masuria Lake District.
Comfort Class Boat Sails on 1 Tour
The comfortable Ms Princess, due to its size, is the ideal boat for cruises on the Oder River. It has a light-filled upper deck restaurant and lounge as well as a well-stocked bar. The inviting sundeck is lined with chairs for relaxed river viewing and soaking in some sun.