Turkey Boats + Barges
---
Premium Class Yacht Sails on 2 Tours
The Love Boat is an exquisite Turkish gullet built of wood following traditional construction methods.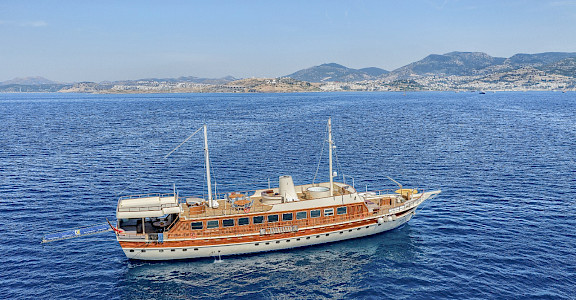 Deluxe Class Motor Yacht Sails on 1 Tour
The Elara 1 (formerly the Halis Temel), a deluxe class vessel, is the perfect setting for your bike and boat tour in Turkey.
Premium Class Sailing Ship Sails on 2 Tours
The premium ship Thalassa, formerly known as Bahriyeli A, combines pure elegance with great comfort. With its high rising masts, it is an impressive sight in the harbor and navigating the seas.