4.6

/

5

(

9

ratings)
Dalmatia from Dubrovnik Plus
Croatia Bike + Barge Tours
Bike Croatia and see the Dalmatian islands….
If you would like to experience a bike tour in Croatia like no other, the region of South Dalmatia is not to be missed. Accompanied by your floating accommodations, you get to know this sparsely populated part of Croatia including the islands of Šipan, Korčula, Hvar, Mljet, Lastovo, and Pelješac. The highlight of the trip is the town center of Dubrovnik that is listed on UNESCO's world heritage list with its imposing city wall and its narrow alleys. Biking in Dubrovnik will make for an absolutely unforgetting experience. Another special highlight is the excursion to Mostar, widely known by the bridge that was destroyed during the Balkan war, which has since been restored and is today the symbol of peaceful coexistence of different ethnic groups.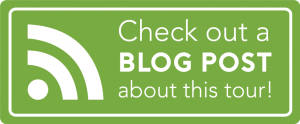 See our other bike and boat tours in Croatia here!
Tour
Dates
Weekly Sunday departures:
 August 21, August 28, Septebmer 4, September 11, September 18, September 25, October 2 and October 9, 2016.
2017 DATES
April 30, May 7, May 14, May 21, May 28, June 4, June 11, June, June 25, July 2, July 9, July 16, July 23, July 30, August 6, August 13, August 20, August 27, September 3, September 10, September 17, September 24, October 1, October 8, October 15, October 22, October 29 2017
Skill
Level
This tour requires an advanced level of fitness. Climbs ascend to 200 - 500 m above sea-level. The tour traverses asphalted roads with very little traffic as well as pathways, unpaved or gravel roads. Daily itinerary is from 12 mi. to 25 mi. (20 to 40 km) and will lead through hilly and mountainous terrain. Route can be completed without any time-constraints. Participants will also need to master long and steep climbs.You are free to set aside a half or full day to swim or spend time on board the boat, instead of taking a planned cycle-tour. Please note that the use of the electric bike greatly assists and changes the difficulty level.
Where
You'll Stay
Aboard the Comfort Plus class ship, the Harmonia
What's
Included
8 day trip on a motor yacht with crew
7 nights in a double cabin with private shower & toilet
3 x half board, 4 x full board
English-speaking tour guide
Electric bicycle with 8 gear hub shifting equipped with pannier
21-speed hybrid bicycle also available (discount available, see pricing) equipped with pannier
7 guided cycling tours as described in itinerary
Bed linen & towels
Overview maps for the daily tours, onboard
City tour in Dubrovnik and entrance charges to historical buildings
Excursion to Mostar (as the case may be Počitelj): lunch NOT included!
PLUS-tour specials
What's
Not Included
Visitor's tax, local charges, and unlimited water on board and during cycling: €40 (€20 for children 16 and under) to be paid on board
Tip for the crew
Drinks on board (tally sheet)
Bicycle Protection: €10 (hybrid bike) to €20 (e bike)
Meals ashore
Exclusive airport transfer between Dubrovnik airport and Gruz harbor (on request)
Additional night (B&B) in Dubrovnik: prices on request
Lunch during excursion to Mostar
Entrance fee for sights not included in the tour price
Taxi ride from the airport to the ship (aprx. 40 euro/ride)
Day-To-Day
Itinerary
ITINERARY 2016 & 2017
Day 1: Dubrovnik (Embarkation) - Šipan Island 
Day 2: Islands of Šipan and Mljet (Cycle route approx. 7 + 16 mi./11 km + 25 km)
Day 3: Lastovo Island (Cycle route approx. 19 mi./30 km)
Day 4: Islands of Korčula and Gradac (Cycle route 14 mi./23 km) (2017: 12.5 mi./20 km + optional 16 mi./25 km km)
Day 5: Excursion to Mostar
Day 6: Korčula Island (Cycle route approx. 31 mi./50 km)
Day 7: Mainland Prapratno - Slano - Dubrovnik (Cycle route approx. 19 mi./30 km)
Day 8: Dubrovnik (Disembarkation)
*All distances are approximate. The above planned itinerary is subject to change due to changing wind and weather conditions and other unforeseen circumstances having to do with mooring requirements, etc.
Day 1: Dubrovnik (Embarkation) - Šipan Island
Individual journey to Dubrovnik. Check-in on board starts between 2 and 2.30 pm at Gruž, the town port.
At 3 pm, a guided tour through Dubrovnik is offered, where we hear some interesting details of the town's history and visit the most important sites, such as the Roland, the city walls or the Franciscan monastery. We go on a short cruise to Šipan, the largest of the Elaphite Islands, at around 6 pm. We spend our fist night in the quiet harbor of Šipanska Luka.
 
Day 2: Islands of Šipan and Mljet (Cycle route approx. 6 + 9 mi./10 km + 15 km)
A pleasant cycle trip takes us after breakfast past the sumptuous villas of Dubrovnik's rich and noble citizens and further on through the verdant forests, fertile valleys and subtropical parks of Šipan Island. Afterwards we cruise to the green and forested island Mljet - known as the honey island. It is with 90 % of woodland one of the best wooded islands in the Mediterranean area. Homer mentioned this lovely island in his epic poem "Odyssey". He made it a home for the Nymph Calypso and the legendary Greek king Odysseus, whom could not resist Calypso and stayed on Mljet for seven years. In the afternoon, explore Mljet national park by bicycle and spend a peaceful night on board in the quiet bay of Pomena.
 
Day 3: Lastovo Island (Cycle route approx. 19 mi./30 km)
Our ship takes us early in the morning to Lastovo Island. The island of Lastovo is one of the smallest inhabited islands in the Adriatic Sea. Already Emperor Augustus appreciated the mild climate, and in Roman times it was even named "Augusta Insula" after him. The barely more than 1,000 inhabitants still live today mainly from fishing the extremely rich waters, agriculture and viticulture. The gold-coloured white wine "Marastina", known even beyond Croatia's borders, is grown here. Our today's cycle tour takes us in a large circle across the beautiful island.
 
Day 4: Islands of Korčula and Gradac (Cycle route approx. 14 mi./23 km)
After crossing over to Korčula Island we cycle from Vela Luka to Prigradica (2016 itinerary is from Brna to Vela Luka), where we meet our ship. After the break we hoist the anchor and cruise. We will have time for a swim break in the afternoon. Our destination is the harbor of Gradac close to the delta of the Neretva River which is the most important one in the Herzegovina region.

Day 5: Excursion to Mostar
After a short boat passage to Ploče at the delta of the Neretva River, we continue by transfer bus, which takes us at first across the Bosnian border to Počitelj. A guided tour familiarizes us with the location and its well-preserved fortress before continuing to Mostar. The town's world-famous landmark is the bridge across the River Neretva, which was destroyed in 1993 through heavy shelling and reopened in 2004. The bridge and the Old Town are since 2005 part of the UNESCO World Heritage. Back at the ship we end the spectacular day relaxing by having a nice glass of wine...
 
Day 6: Korčula Island (Cycle route approx. 31 mi./50 km)
A nice morning cruise takes us to Brna at Korčula Island, which is said to be the most beautiful Dalmatian island. We explore the east part of the island by bicycle. Our cycle tour takes us from Prigradica to Korčula town. We enjoy the view into the deep-blue water of Pupnat bay on our ride. This beautiful bay is the favorite scene for photographers on this tour. In the late afternoon, we reach the island's capital Korčula town, which competes with Venice for the honour of being the birthplace of the famous explorer Marco Polo. We have ample time in the evening to wander through the fabulous old town and its narrow lanes laid out in a herringbone pattern.
 
Day 7: Mainland Prapratno - Slano - Dubrovnik (Cycle route approx. 19 mi./30 km)
A longer crossing on board the boat hugs the beautiful coastline of the Pelješac peninsula on your way to the small ferry harbour of Prapratno. The tour takes you from Prapratno to Ston where there is enough time to take a walk along the famous city wall. This is the longest, intact, fortification wall in Europe and is often compared with the Great Wall of China. The tour takes you further to the small harbor of Slano on the mainland. The boat awaits you here for your last boats cruise to the city of Dubrovnik. A cheerful evening meal on board the boat gives you time to celebrate the success of the week with fellow travellers and tour guides.
Day 8: Dubrovnik (Disembarkation)
Disembarkation at 9 am and individual trip home or extended stay in Dalmatia/Croatia.
If you're looking for a different flavor, check out our full list of bike and boat tours or view all our featured bicycle tours, specials, and news.
Email or Call 800-951-4384 +1 570-965-2064
---
Dalmatia from Dubrovnik Plus
Boats + Barges
Harmonia Croatia Comfort Plus Class Boat The Harmonia is a new boat that was launched in the beginning of the 2013 season. This double masted ship meets the highest expectations of both comfort and luxury. It has been specifically designed for plus tours with a special room that offers the possibility to store and recharge electric bicycles. The saloon and numerous sun mats and beds are at the guest's disposal. With the bathing platform at the stern, taking a dip in the sea is uncomplicated – unrestricted bathing fun is guaranteed. The experienced crew and the captain offer a warm-hearted and considerate service, leaving no wish unattended.